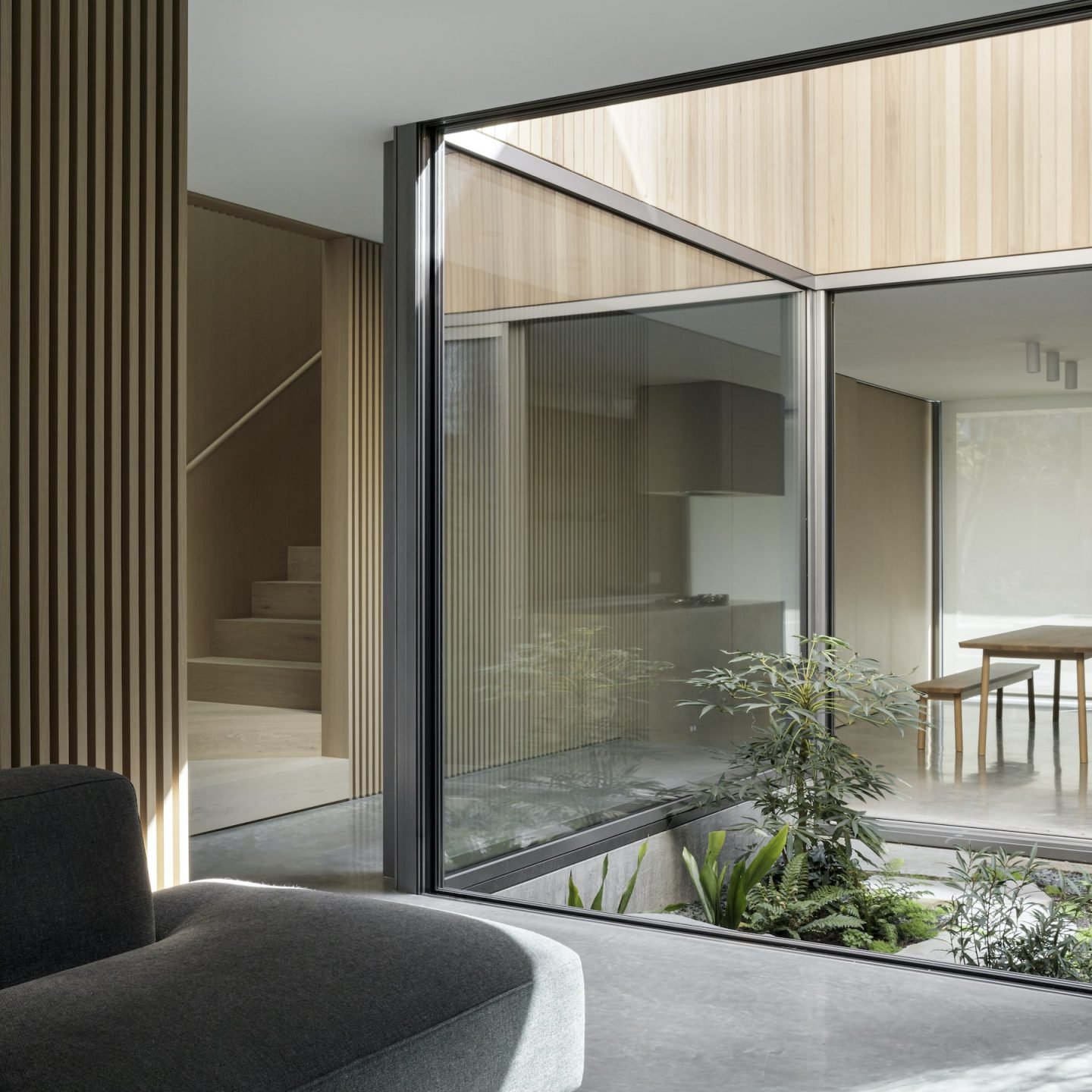 Biophilic Design And Essentialism Come Together In Leckie Studio's Courtyard House
Encasing a courtyard at its center, this single-family home in Vancouver by Canadian firm Leckie Studio provides a prototypical example of biophilic design, championing private spaces filled with nature for the family to enjoy.
Each project by the young firm has a strong emphasis on passive solar design and sustainability, and are all strongly connected to nature in some shape or form. With 'Courtyard House', its simple, compact form and focus on local materials "embodies an essentialist approach to architecture," explains a project statement. "With the average North American city dweller spending ninety percent of their life indoors, increasing the connection to nature through architectural design can have a profound positive impact on the overall well being of urban residents," the statement continues.
The home introduces a third 'middle yard' to the site, in addition to the typical front and backyards that are common to homes in the area. Thin vertical panels of wood in varying shades mark the exterior facade, providing visual privacy from the street. Inside, the central three-sided courtyard serves to introduce light and air into the center of a relatively long and narrow floor plan. With floor-to-ceiling glass windows, the landscaped garden exists in a manner that residents can enjoy its benefits from most of the ground-floor living areas, connecting with nature in their private space for contemplation.