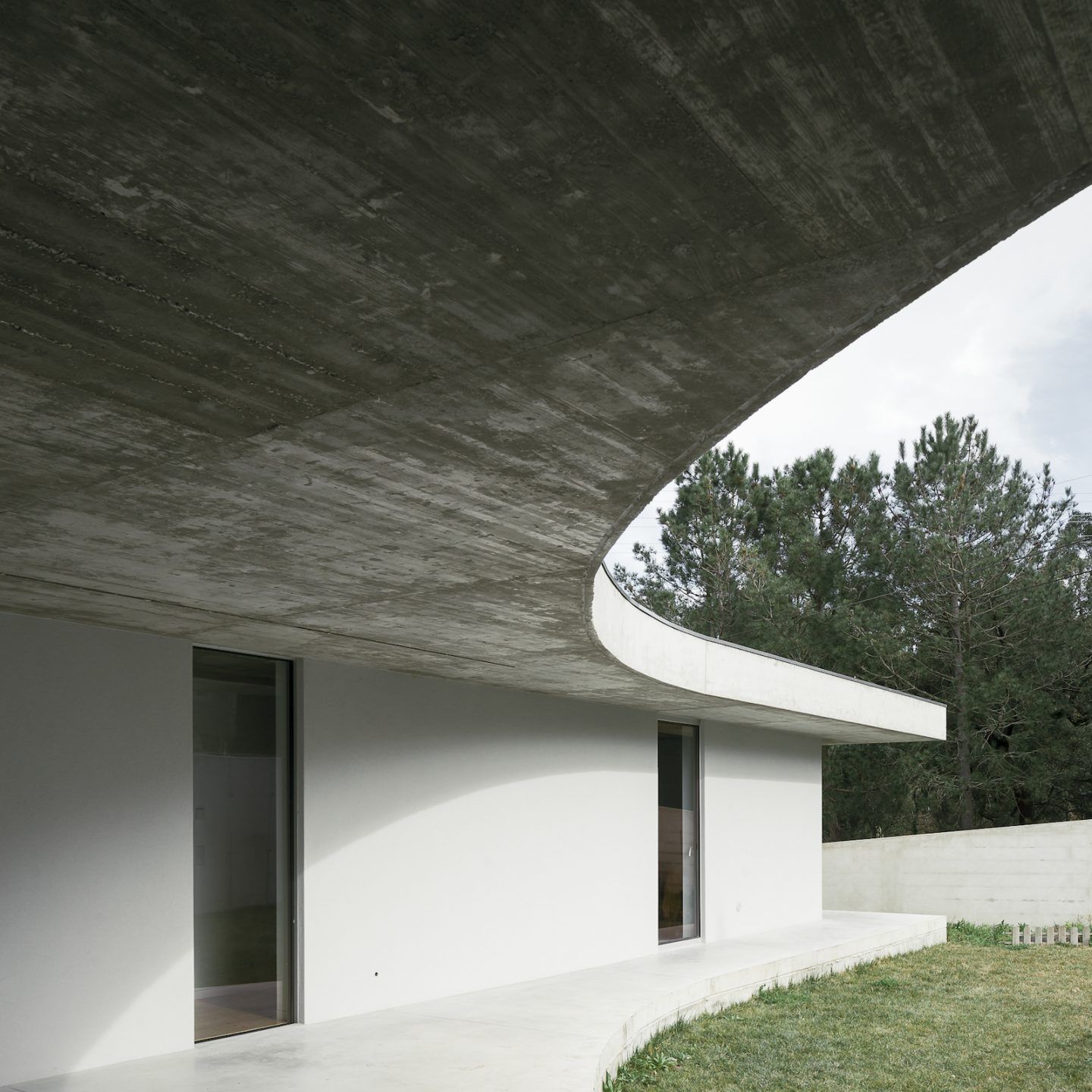 BDArquitectura Designs Minimal House With Flat And Curved Forms In Portugal
The 'Gloma House' in Ansião, Portugal, is characterized by its minimal aesthetic, textured concrete facade, and flat roof that curves horizontally. The home was designed by architect Bruno Lucas Dias, founder of local firm BDArquitectura.
As is typical of Modernist residential homes, the single story property is slightly elevated from the ground; positioned atop a concrete platform to accommodate the sloping angle of the site. The studio describes the home as two concrete slabs with organic shapes that define the exterior outline, creating "a sense of freedom and diversity in the creation of interior areas." The site's proximity to nature strongly influenced the architectural concept: from the front, the design appears private and closed off, while full-height sliding glass walls at the rear present views of the surrounding landscape. Interiors include wooden floorboards, an all-white kitchen, and a contemporary bathroom finished in textured shades of gray. Furnishings are monochromatic and used only sparsely, to accentuate the space within each living area.