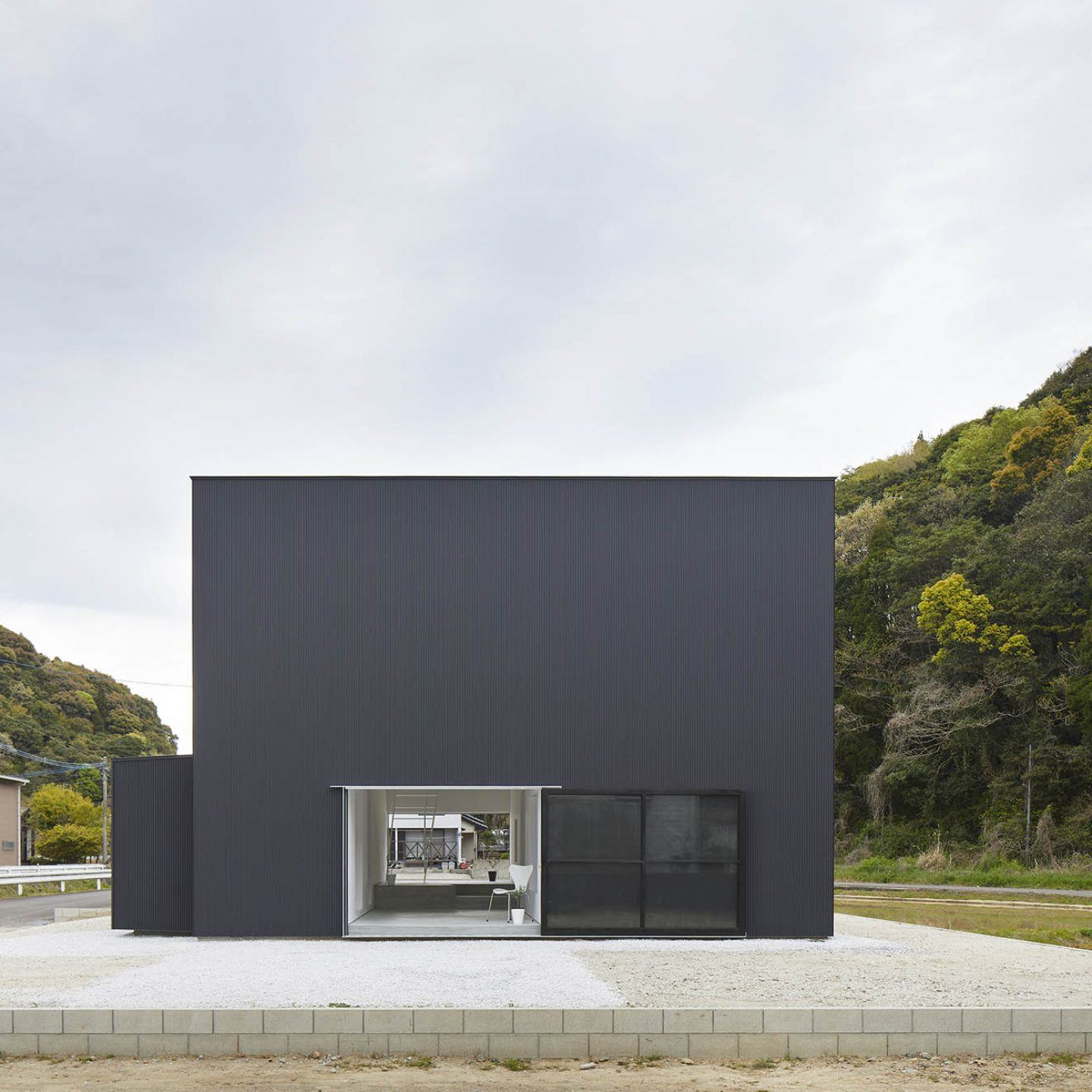 In Kadogawa, Kento Eto Atelier Has Designed A Minimalist Home Clad In Black Corrugated Iron
Japanese architecture firm Kenta Eto Atelier has designed an unusual minimalist home for a family of four that sits backed by verdant rolling hills and rice fields in Kadogawa, Miyazaki.
Tightly clad in black corrugated iron, the perfectly square 8×8 meter cube reveals little from the outside. Despite its minimal fenestration and dark exterior, the house is luminous inside, with two large sliding doors opening the space to light and nature. Centered around a double-height entertaining area, the house has an unusual floor plan that was determined by the client's propensity for hosting large gatherings. On the ground floor this space is flanked on one side by an open plan living, kitchen and dining area, and on the other by a bathroom, washroom, and storage area.
"By connecting the central hall and each room through openings on the walls and the ceilings the boundaries between the rooms are obscured and openness is maximized within the limited volume", the architects explain. A white staircase leads to the second floor, where the sleeping spaces are accessed via metal bridges that are suspended across the central area below. "In addition to connecting the east and the west wings overhead, these thin bridges function as a device to stimulate one's physicality and curiosity in an interior space," the architects continue, "vertically connecting with the hall and offer[ing] views at different heights".