Madrid-based architect and 3D artist Alba de la Fuente visualizes the essence of space through sensory design, gently touching the poetic depth of architectural environments through textures, materials, light, shadows, and perspectives. In her new art project 'Heliophilia', she explores the relation of light, space, and architecture, making each installation unique by the sunlight that illuminates it and the spaces that define and surround it.
Fascinated by the representational and compositional aspects of architecture, Spanish architect de La Fuente's work has extended predominantly to digital art, with intriguing and visually-striking outcomes. Starting out, the digital medium allowed her to experiment with designs and ideas, without having to translate her visions into tangible, physical realities. "When you are young and inexperienced it is very difficult to give voice to your ideas in the architecture world; 3D gave me that voice I needed," she tells IGNANT. Today, de la Fuente aims to emphasize the interconnection of the two fields through an experimental approach to architecture in the form of digital art installations. "For me, architecture and digital art share not only the same objectives, such as the material expression of an idea of place, but can contribute a lot to each other," she says.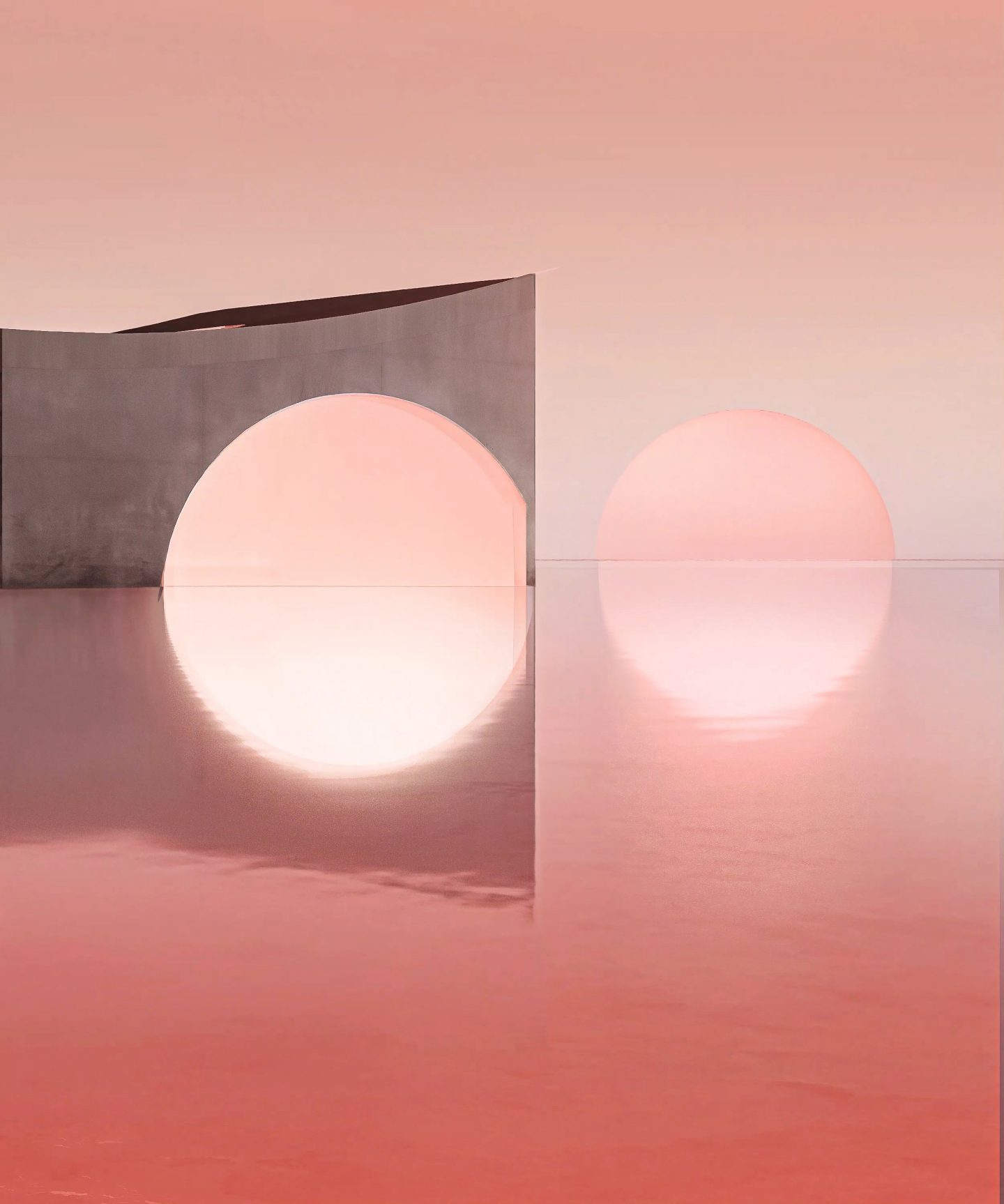 "I am interested in the way we think about architecture, light, shapes, and composition of the space. But also in materiality, and how it interacts with its context," she continues. Unveiled today, her new project 'Heliophilia' reflects the core concepts and style inclinations of her interactive practice impeccably. Proposing an experience of design through animated digital art, the project embraces the spatial and time development of sunlight via an enthralling visual journey through indoor and outdoors spaces.
"I am interested in materiality and how it interacts with its context"
"Architecture and digital art can contribute a lot to each other"The collection captures not only the harmony of materials and textures, but also documents the changing spirit of each space, as the sunlight travels in, out, and through them, creating stimulating yet meditative environments. From the subtle light breaking through circular openings, to the harsh shadows casted by the setting sun, her animations enhance the dialog between light and space while blurring the boundaries of architecture and digital art. We chat with the designer about the inspirations behind the project, finding serenity in simplicity, and the future of CGI.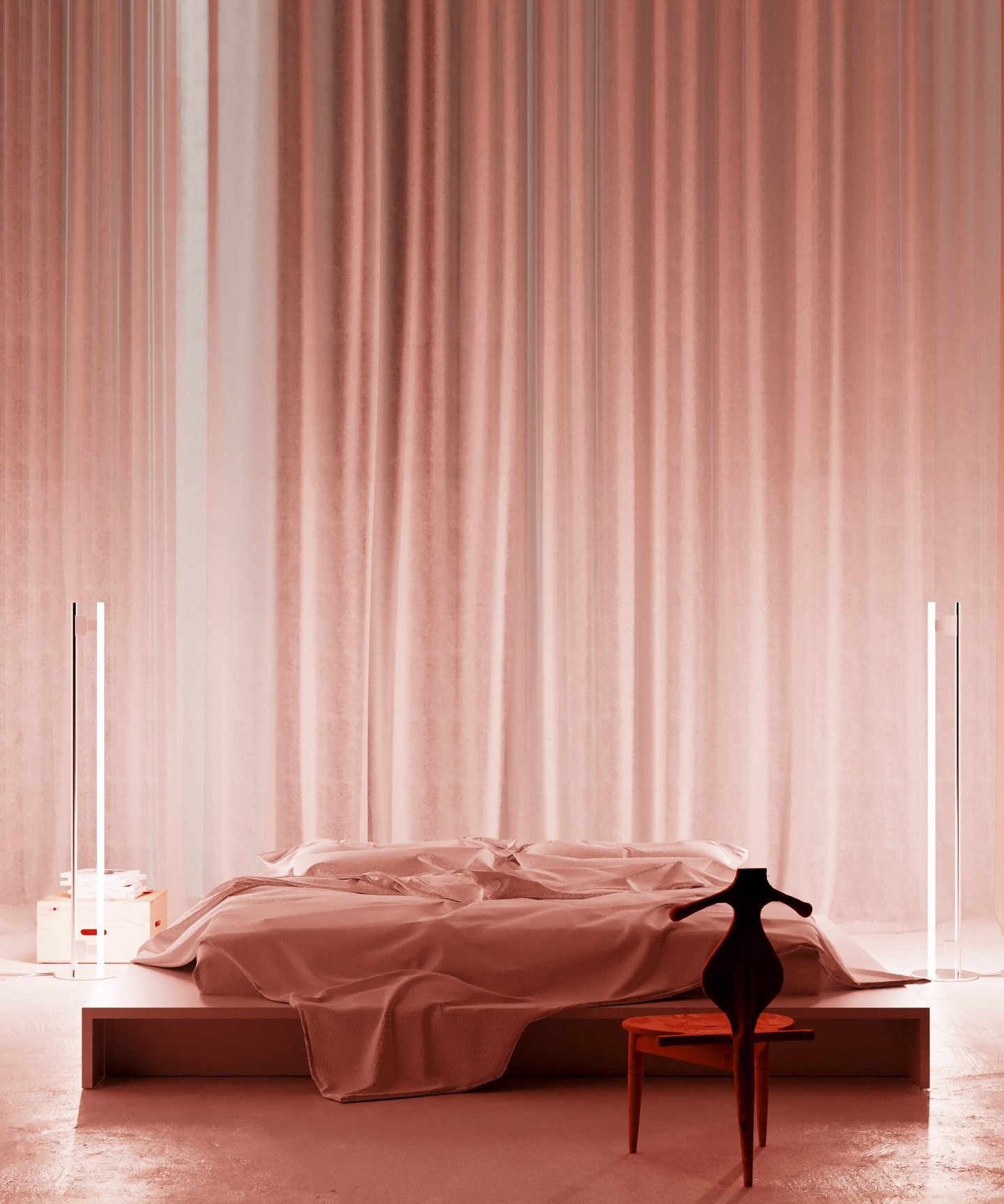 What does 'Heliophilia' represent?
'Heliophilia' is a collection of ten art installations showcasing the compelling balance between architecture and digital art. The project examines the process of the sun setting in order to identify its effect and components, experiment with these, and transfer them to an architectural context. In a house set in a natural coastal environment, the sunset process is reproduced in each building's room in a different and unique way. Light, materials, and the distinct elements that compose the space are shown to play an essential role in the shaping of each installation.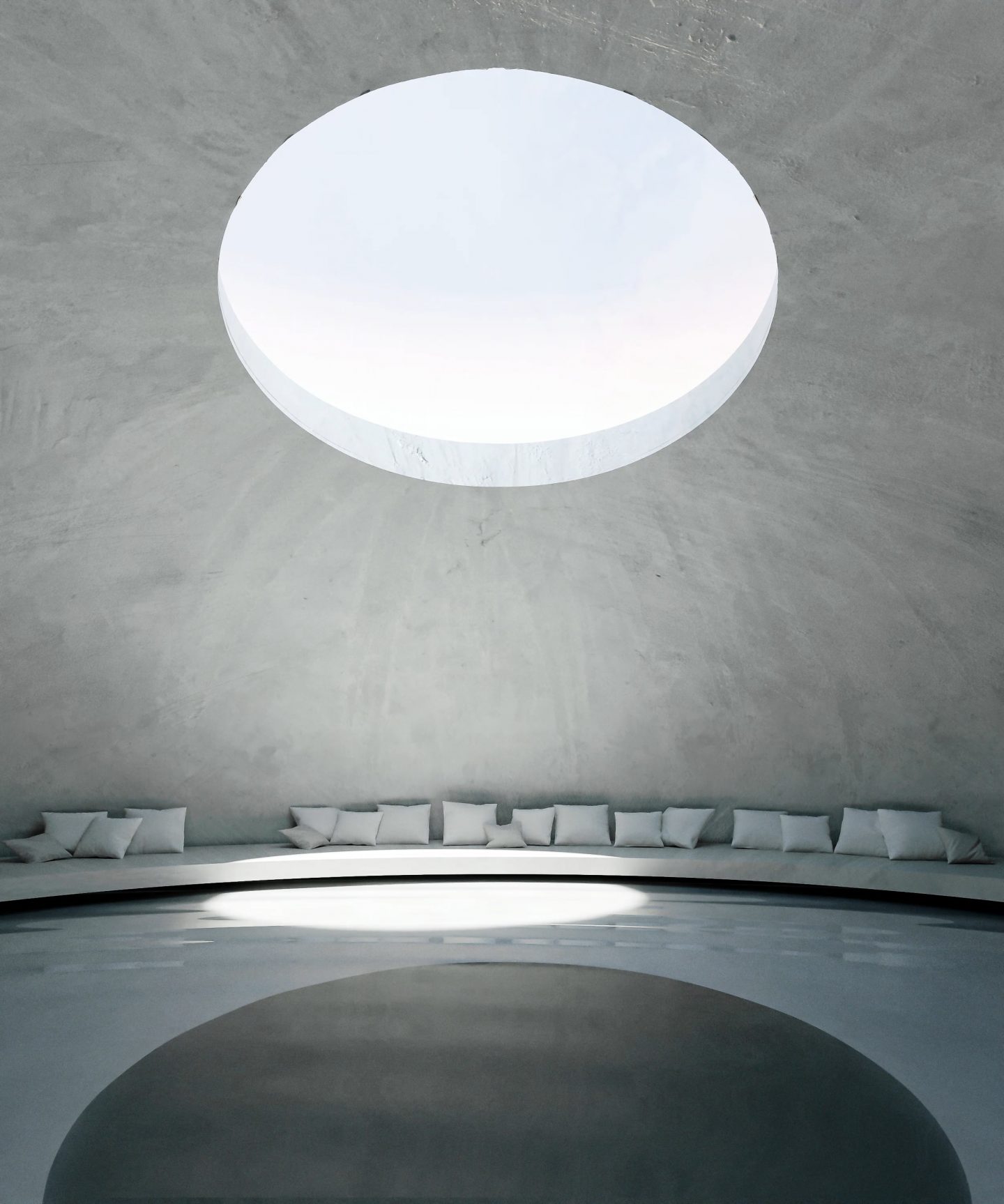 What were the inspirations that led you to this series?
I was influenced by natural environments and by a study of architecture focused on the understanding of light and shapes. In many ways, 'Heliophilia' is inspired by the simplicity of Modernist design and architecture. Mexican architect Luis Barragán and various contemporary artists working with space and light, such as Danish artist Olafur Eliasson and American light artists Keith Sonnier and James Turrell, are among the inspiration sources for this setting.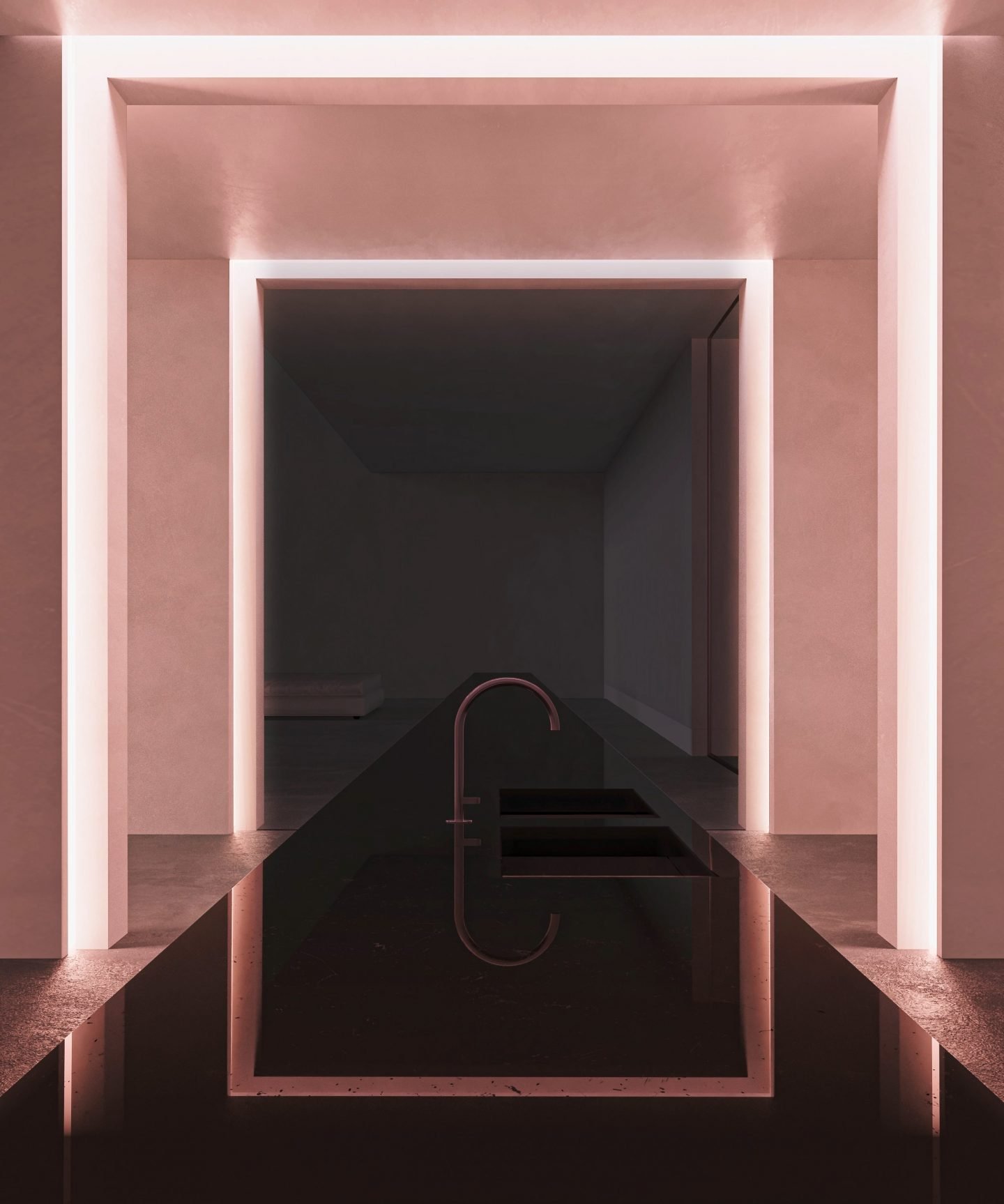 To explore the sunset process in an architectural context, you configured an imagined house built above a water surface. What motivated this choice? And what's the significance of sunlight in the project?
"I am very attracted to utopian visions of architecture"I am very attracted to utopian visions of architecture; they contribute to less rigid ideas and offer attractive alternative visions of design. One of the objectives of the project was the construction of a fictional setting in which to capture the sunset process from an architectural perspective as well as an analysis of the way the surrounding environment is perceived through this lens. A striking continuity is created between the environment and the house through the use of materials and shapes, which allow the full expression of sunlight. Interpreted in different ways, the sunlight highlights the essence of each interior space, while embracing its forms, textures, and atmosphere.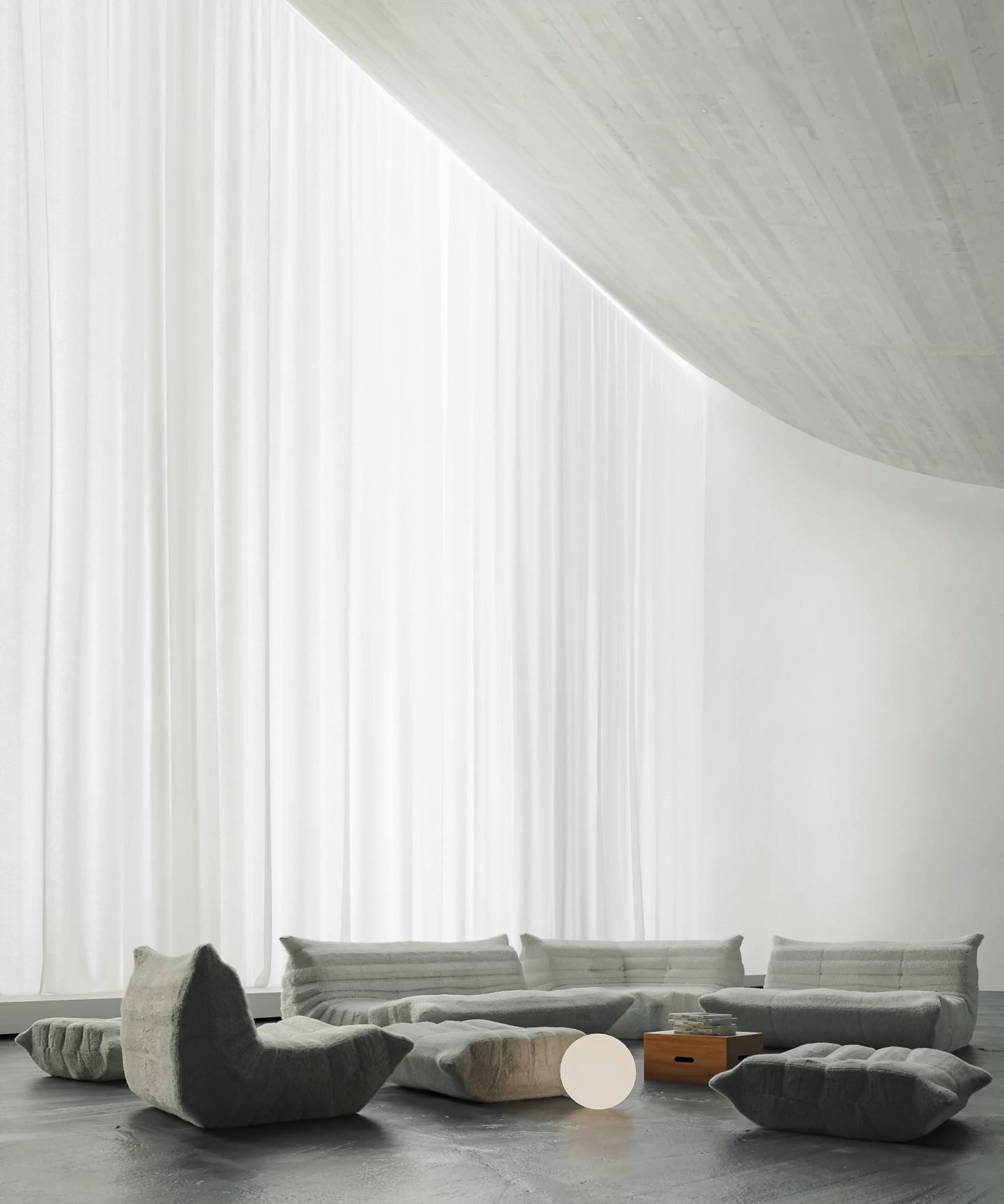 For 'Heliophilia', you have also chosen pure forms, geometric elemental configurations, and selected materials, such as stone and wood. Is there a special poetry in simplicity and naturalness?
Simple shapes and natural materiality are especially relevant in this project. The delicate balance between materials, textures, and shapes create spaces that communicate simplicity and serenity while allowing the maximum expression of light. It is in this harmony between light and space that captivating plays of light recalling the sunset process can be fully developed.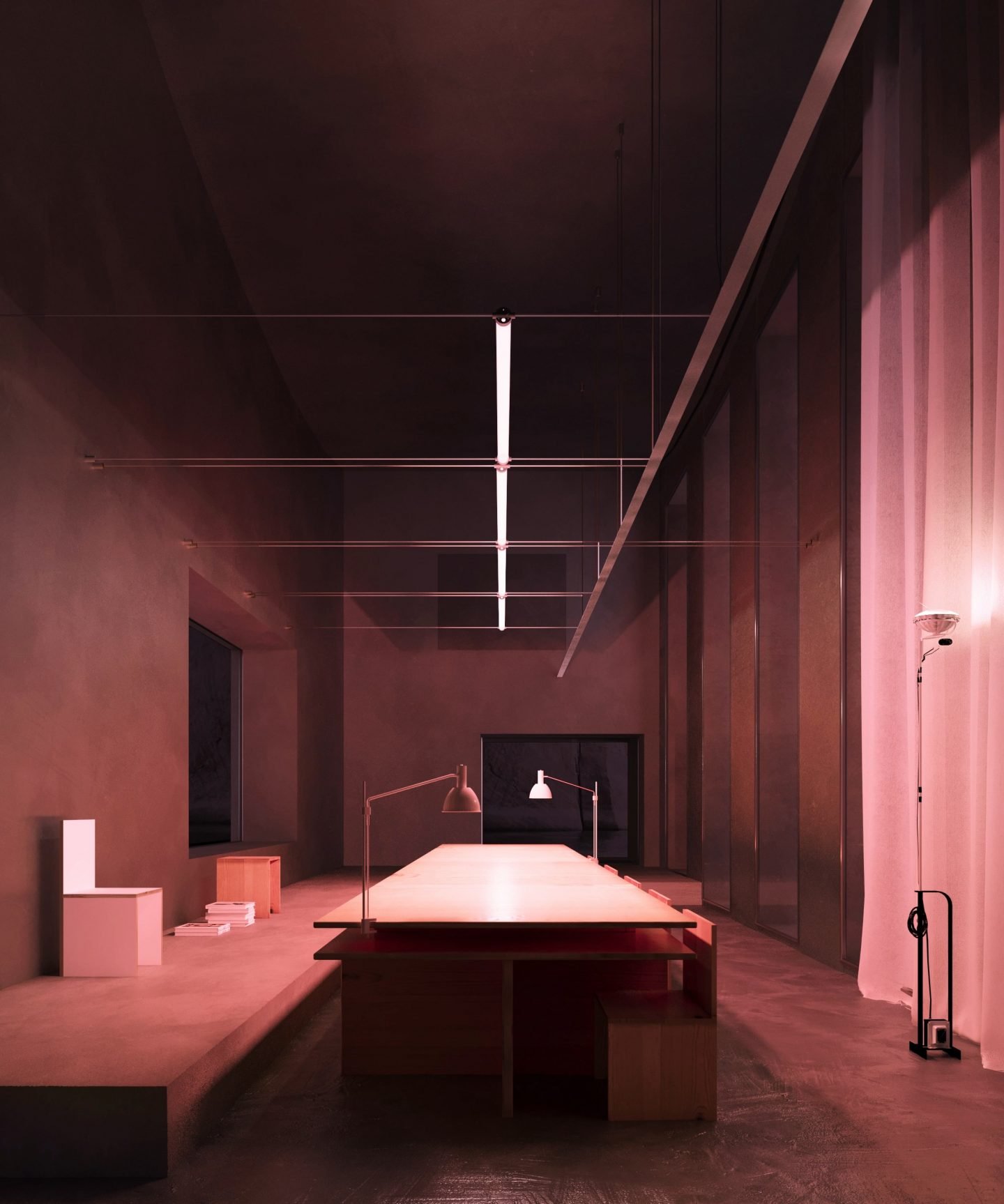 The art project is developed as a series of 10 NFT animations. What is your approach to the growing demand for the acquisition of virtual objects?
"I wanted to create a form of architecture that added value digitally"Like many other artists and designers who have already successfully sold artworks in digital form, I find it interesting and necessary to work towards bringing the world of architecture and NFT closer together. With 'Heliophilia', I wanted to make digital art with architecture, to create a form of architecture that added value digitally. That explains why I decided the house to be envisioned from the point of view of an art installation. It's not only a fascinating way of enjoying architecture, but one in which people have the actual opportunity to collect each art installation included in the series.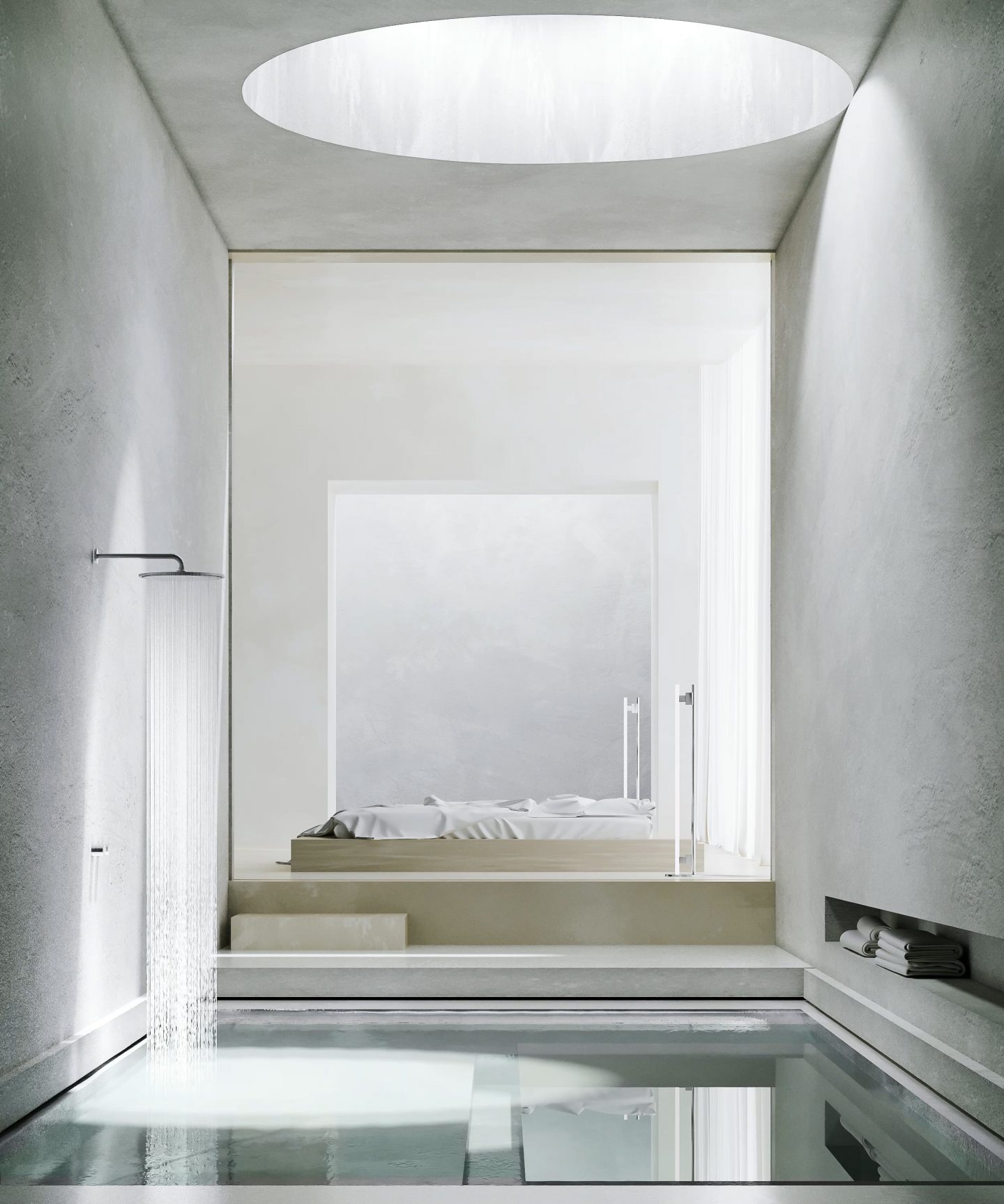 The visual language of traditional CGI is advancing everyday, being applied in new and interesting ways. Where do you think digital design is heading next?
The digital world is getting closer and closer to the real world—I think there will come a time when the boundaries between reality and fiction will be completely blurred. Currently, there is already a new generation of architects and designers whose work exists mostly, if not only, digitally. A new era is at our doors!