Australian creative studio Photonic uses CGI and spatial design to create minimalist architectural concepts and timeless interiors, designed by the company branch Koolasuchus.
Driven by principles of architectural and photographic theory, Photonic specialises in 3D imagery for residential and commercial interiors. The studio applies the most recent technological advancements to envision space as a series of photographs, in which each image is informed by its specific composition and determined by the relationship between the different elements, such as light and texture. A company within Photonic, interior studio Koolasuchus employs Photonic's 3D technology to design and curate interiors that clients can preview and experience in real time. Balanced and pure, their creations are minimal environments in which simple shapes, natural materials, and iconic designs fill the space with meaning and beauty.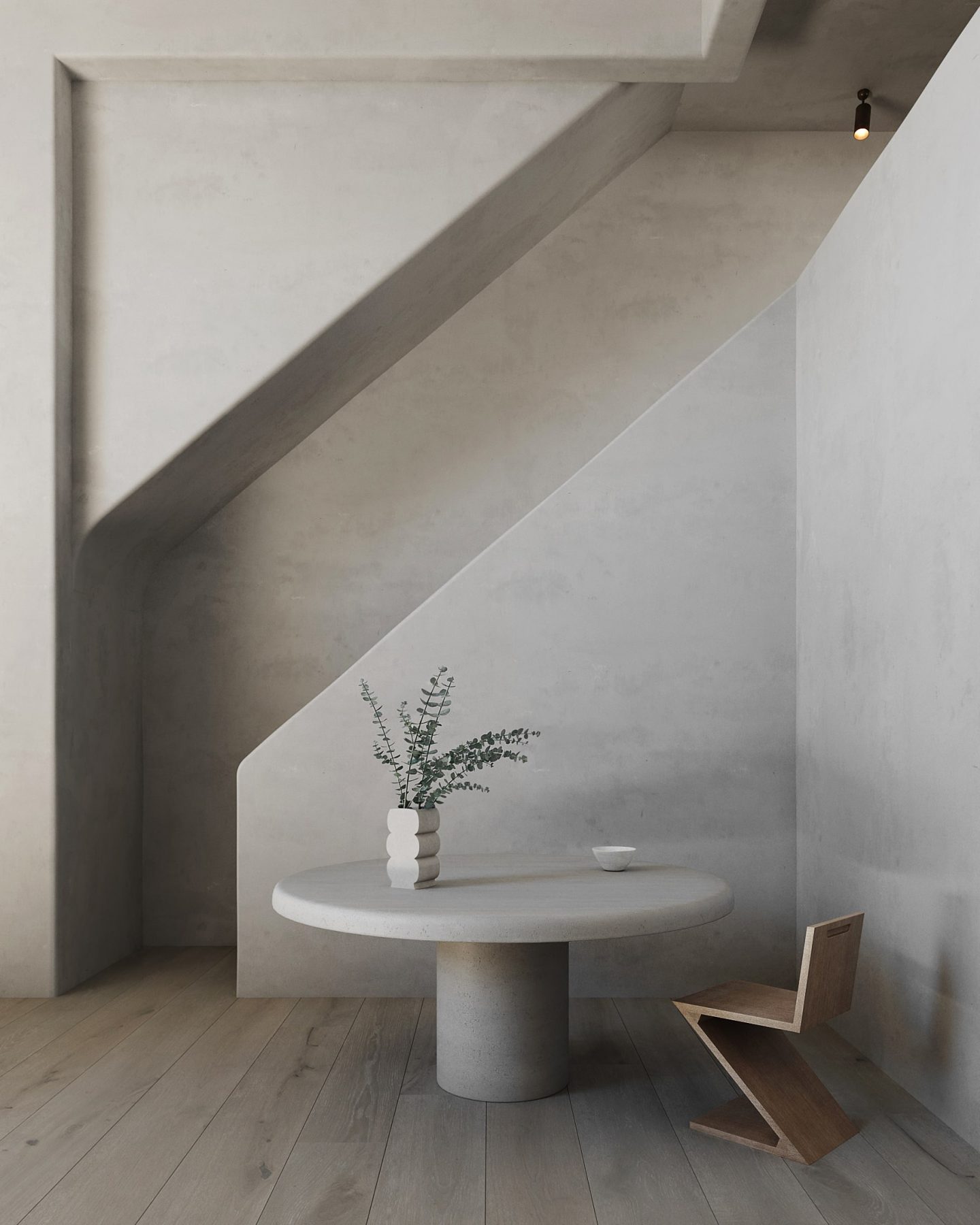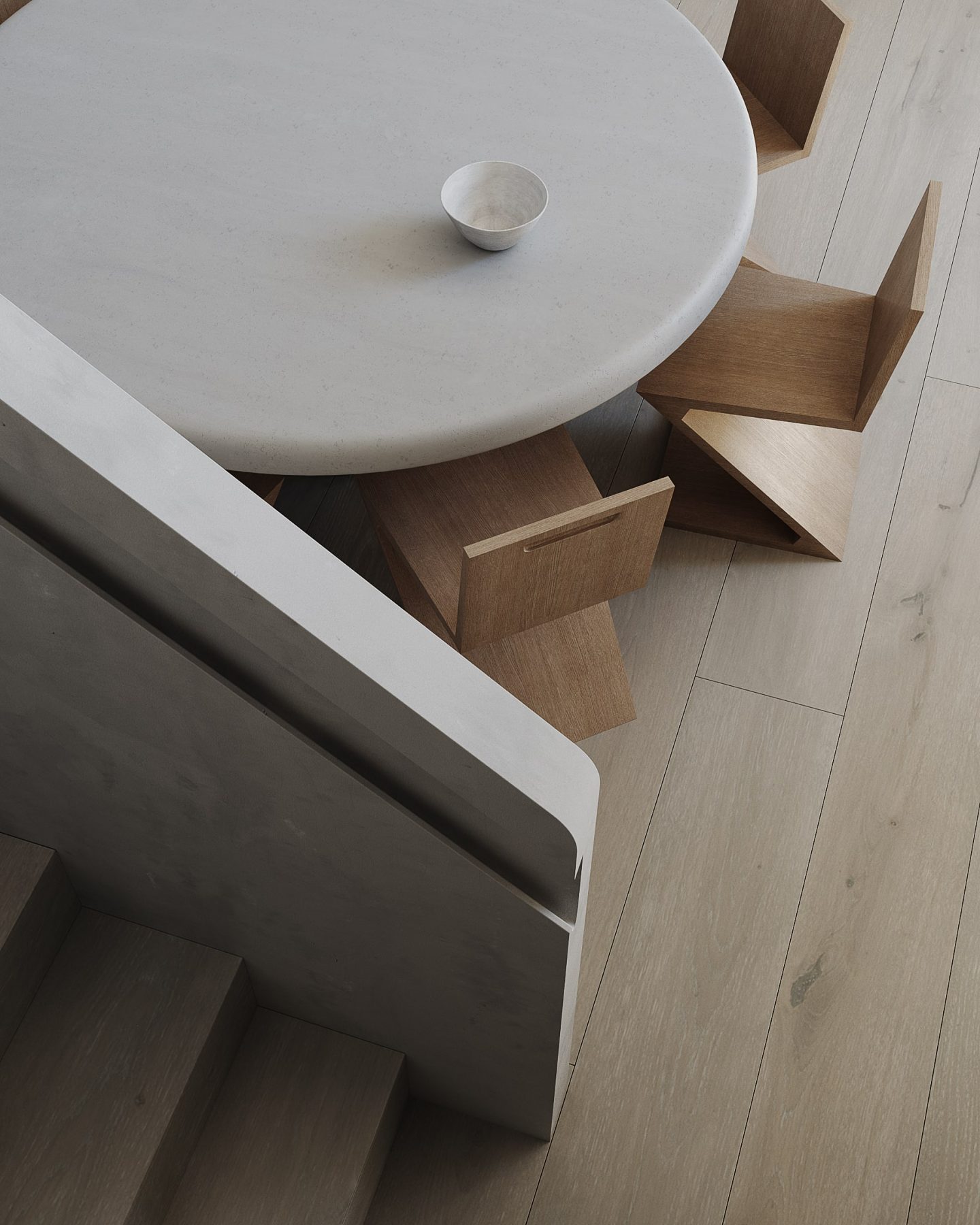 "For Koolasuchus, luxury is found in space, in timelessness, and in the individual beauty of every piece in the space," the studio explains. Approached as gallery space, their interiors are directed by object design; "a specific piece of furniture, lighting, sculpture, or artwork can be the 'lightbulb moment' that initiates our work," they say. In their latest project 'Aurora', for example, Koolasuchus started with the Achilles Chair by Pool Studio, and added spatial and design elements that would harmonize with and complement the statement piece, and vice-versa. "The statement quality [of the chair] was subdued by a minimalist tonal palette for a more relaxed atmosphere," they explain. Other recent eye-catching spaces, including 'Faberge Apartment', 'Cabinet', and 'Stair' follow the same method, combining lightness, pared-back furnishings, and material textures, to create a unique multi-sensory experience.