Windows are the eyes of a building, the means by which we view our surroundings within the protective comfort of the home; their glass a separation between the world and us. In recent times it is not surprising that the desire to flee, blend in with nature, disengage, and rearrange, has seeped into the culture of our everyday lives. As we dare to envisage a new tomorrow, Danish manufacturer VELUX offers a window into possible scenarios and futures that might serve our planet, lifestyle, and health better.
With its mix of escapism, voyeurism, and temptation, looking out of windows has always been a great pleasure of humankind—from stargazing through roof windows to the simple act of letting your eyes drift away through glass. Beyond a room's confines, windows have become something exciting, meditative, and restorative; looking out is an exercise in daydreaming and discovering the contents of the wider world and of the mind.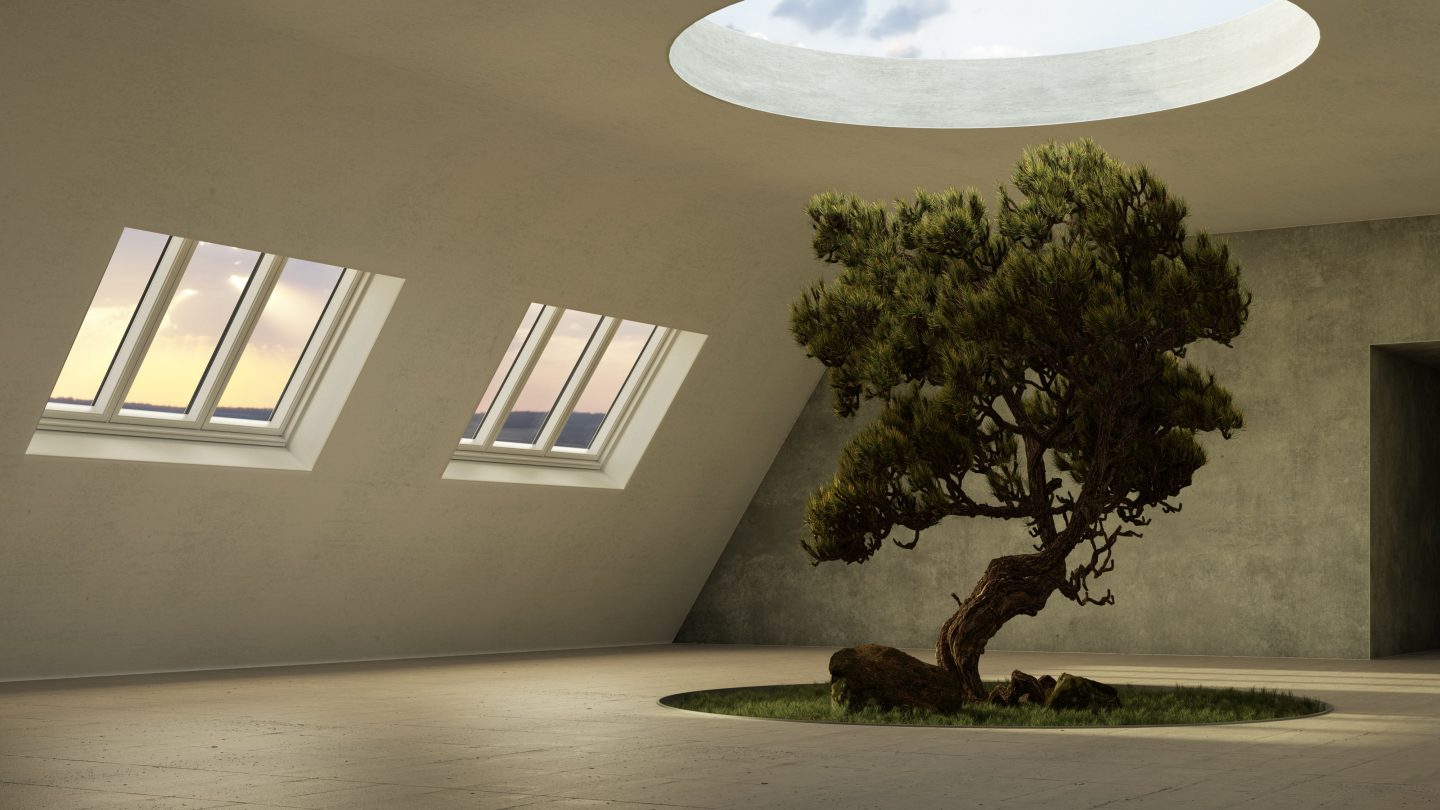 During the pandemic, windows have been a physical barrier for us all; the panel of glass separating inside and outside, public and private. VELUX's roof windows create contemplative and balanced domestic spaces to revitalize or repose inYet for some, the streets of their resilient cities and rural landscapes are now gaining a new appeal. As people want to reconnect with nature and optimize their living environment, they do so through adaptability of space, light, and atmosphere—from multi-functional solutions to the optimization of space, with mobile furniture and modern technologies suited to our changing needs. Danish window manufacturer VELUX allows for this; their beautifully designed roof windows have the unique potential to create contemplative and balanced domestic spaces to revitalize or repose in.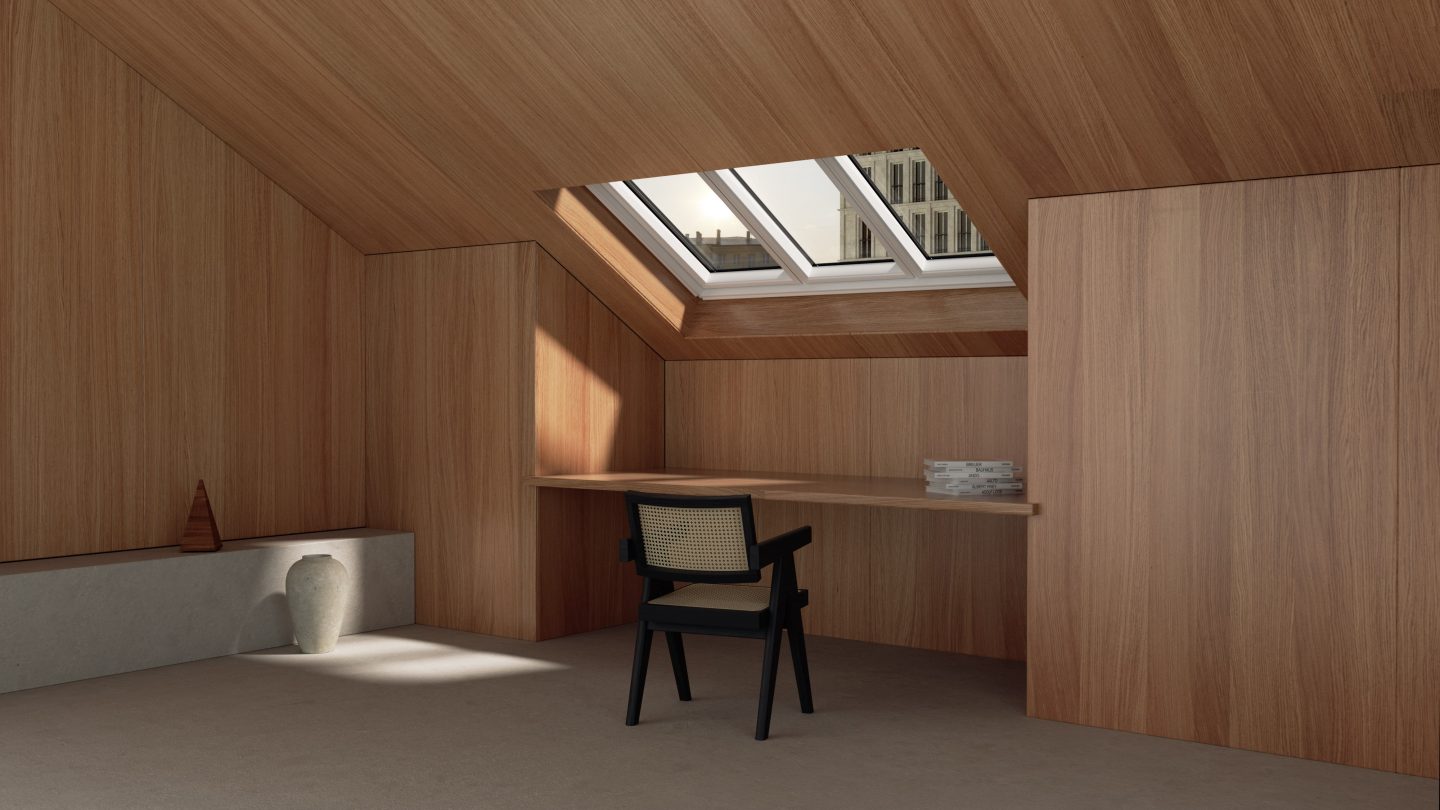 A transportative experience, the editorial awakens our imagination while envisioning a more livable futureNow, we have restructured the way we live. Homes are now multipurpose realities where living and working boundaries have vanished, yet our homes are also places to bring rest to the soul and mind— ideally they are open, comfortable, bright, and connected to nature where possible. Something as simple as a roof window can charge the interiors with a new perspective on what might come, and simply let the wider world in.
Titled 'View of the World', this CGI editorial presents a transportative experience that awakens our imagination of far-flung worlds and peaceful locations while envisioning a more livable tomorrow. From gazing upon rural landscapes in blissful solitude to letting the morning sky light invade the living room-turned-office, we envisioned various rendered window settings to become the medium to gently enhance our quality of life: for seeing nature has always been linked to happier and healthier people.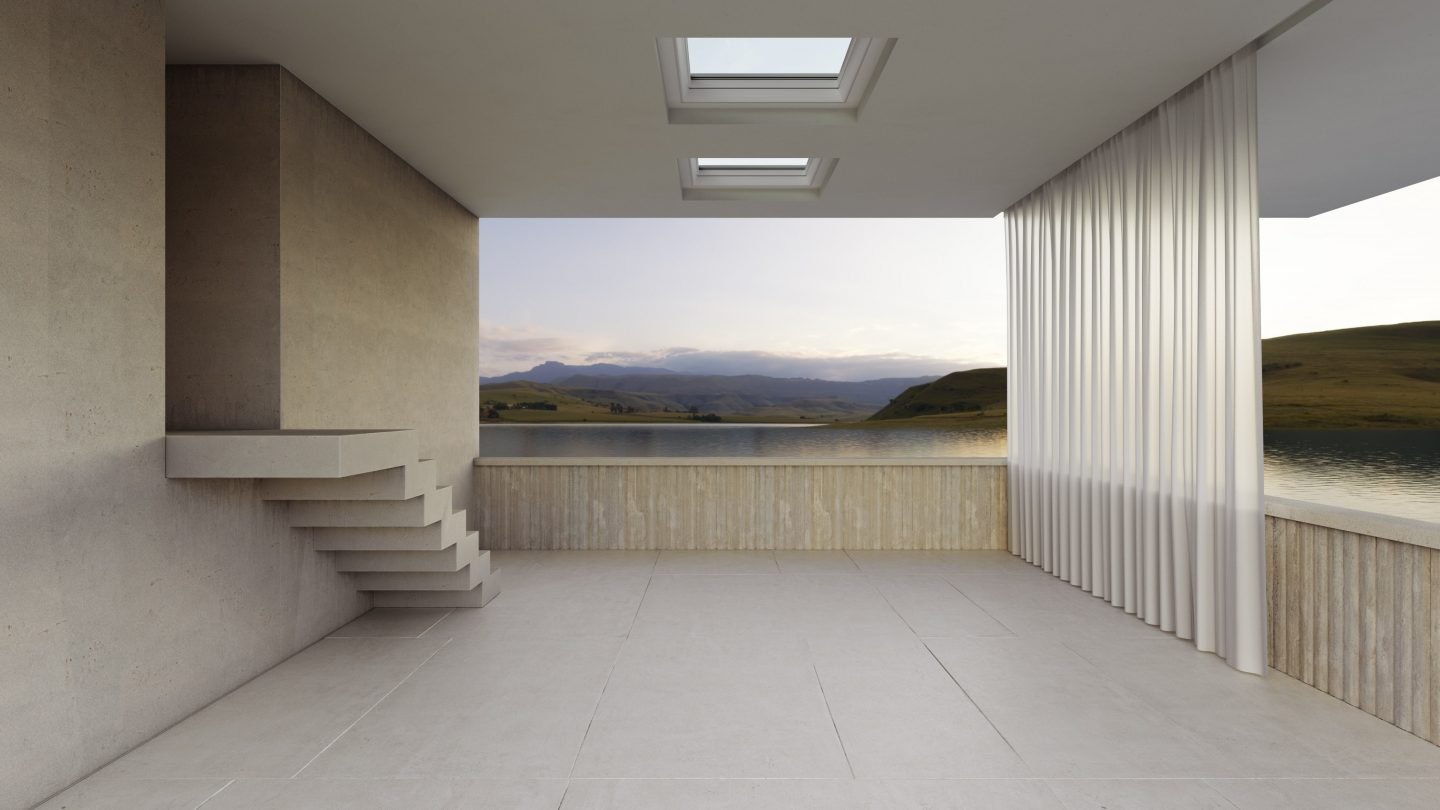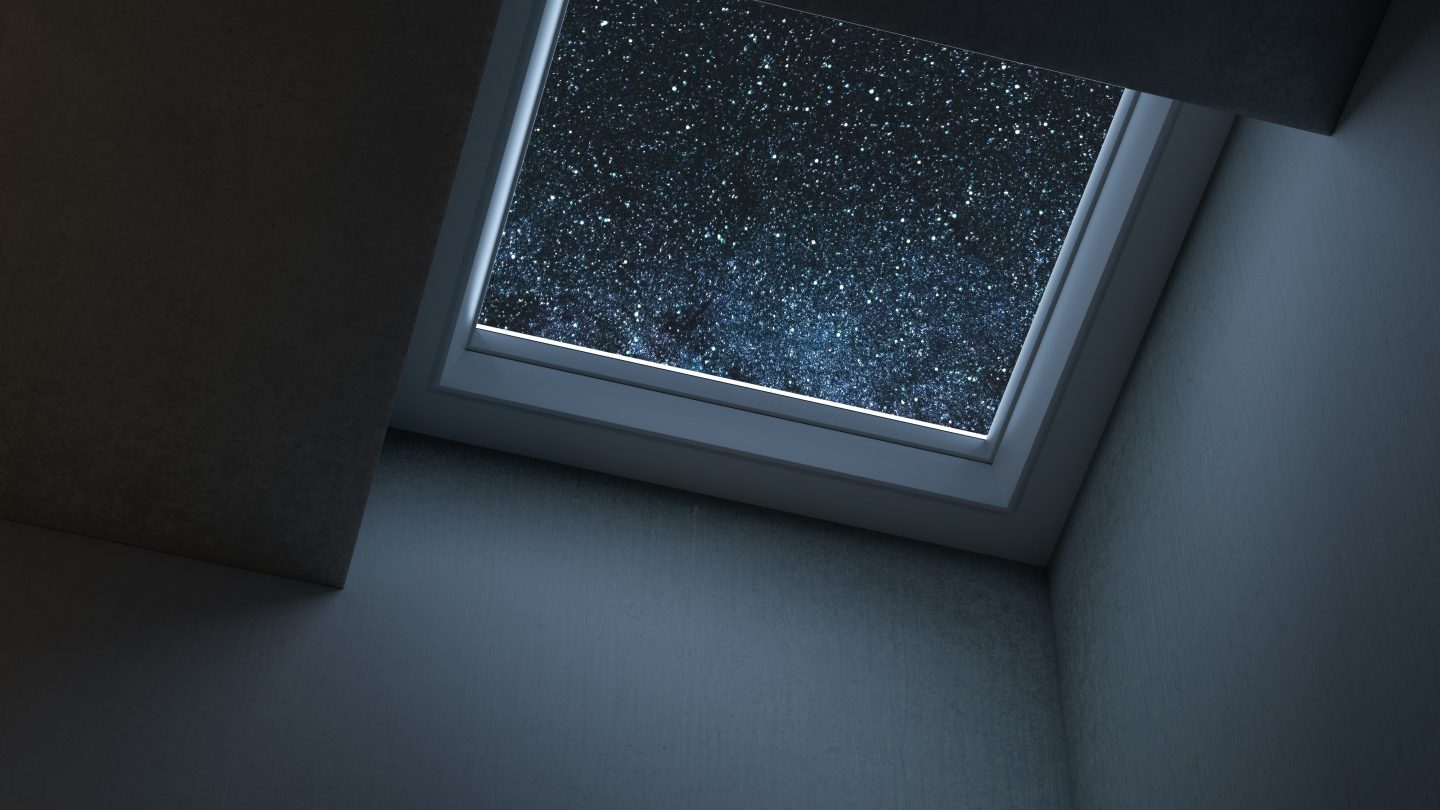 As sunlight drenches the differently rendered rooms, making the most of their scenic outlook, the variously sized and shaped VELUX windows lend the interiors a textural and warm feel, providing a sense of wellbeing defined by the outside. It captures the experience of letting air and light in, from sunrise to sunset; the windows turn offices, bathrooms, and living rooms into transition spaces that feel connected and restorative, in which nature, architecture, and design coexist harmoniously.
The windows turn rooms into transition spaces that feel connected and restorative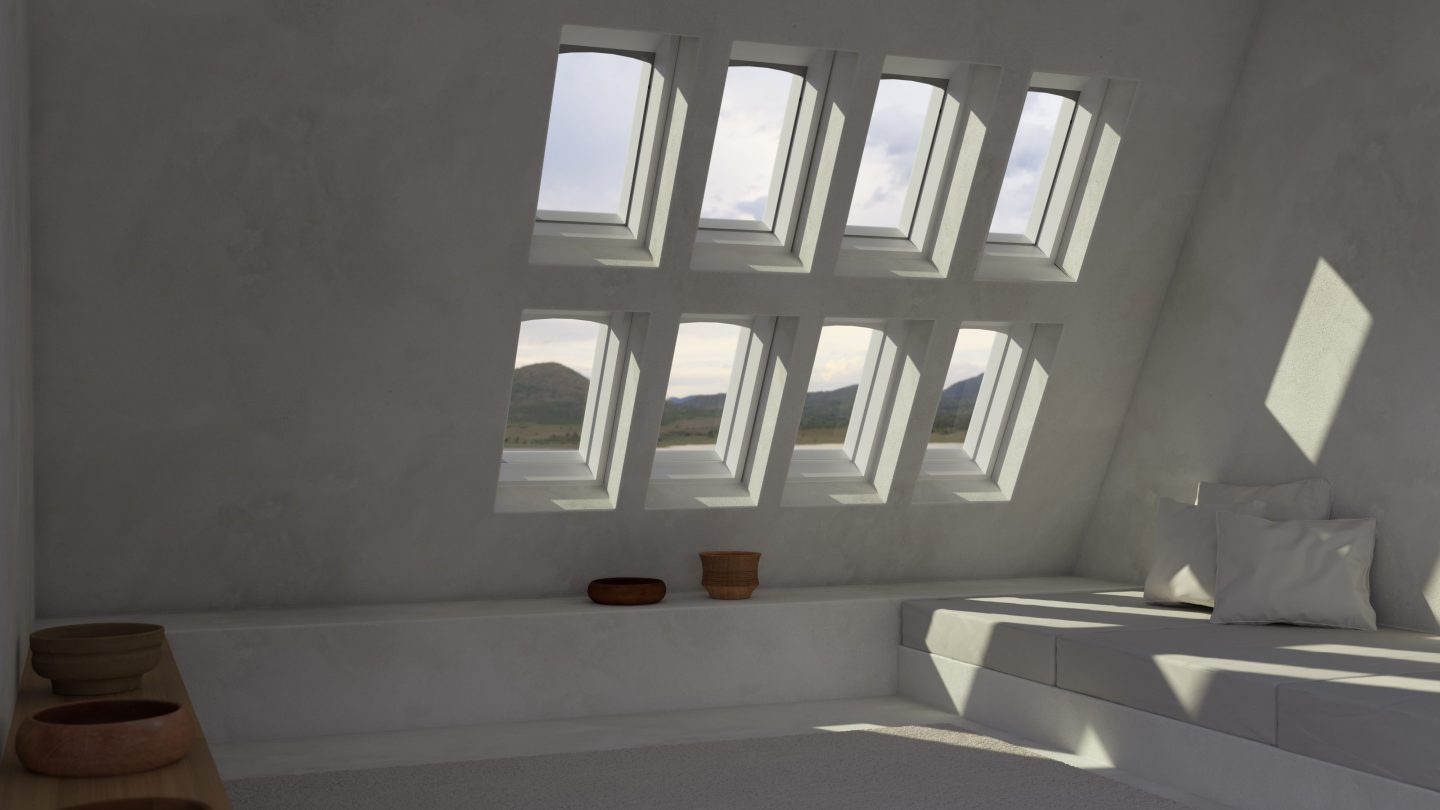 For VELUX, roof windows are the answer to a new sustainable tomorrowRepresenting the brand's ambition and interest in how the spaces around us affect us, the visuals function to promote an aspirational and healthy lifestyle. Windows to the sky, their position opens views while letting natural light come down and dissipate, illuminating surfaces, reflecting light, and optimizing ventilation and space—elements that remarkably increase one's quality of life. More than just offering angles on interior aesthetics and keeping people inspired, they create attractive places that support health while slowing down the human impact on the world, through innovative energy management, energy efficient glazing, and thermal control.
What will tomorrow look like? They say it takes the bravest minds to dare imagining the future. For VELUX, roof windows are their answer to a new, restorative, and sustainable tomorrow. Stimulating the senses and aligning dreams to create lasting change, these renders seek to show that atmosphere and sustainability go hand in hand, in places in which dreamy environments may be reached within the confines of our very home.