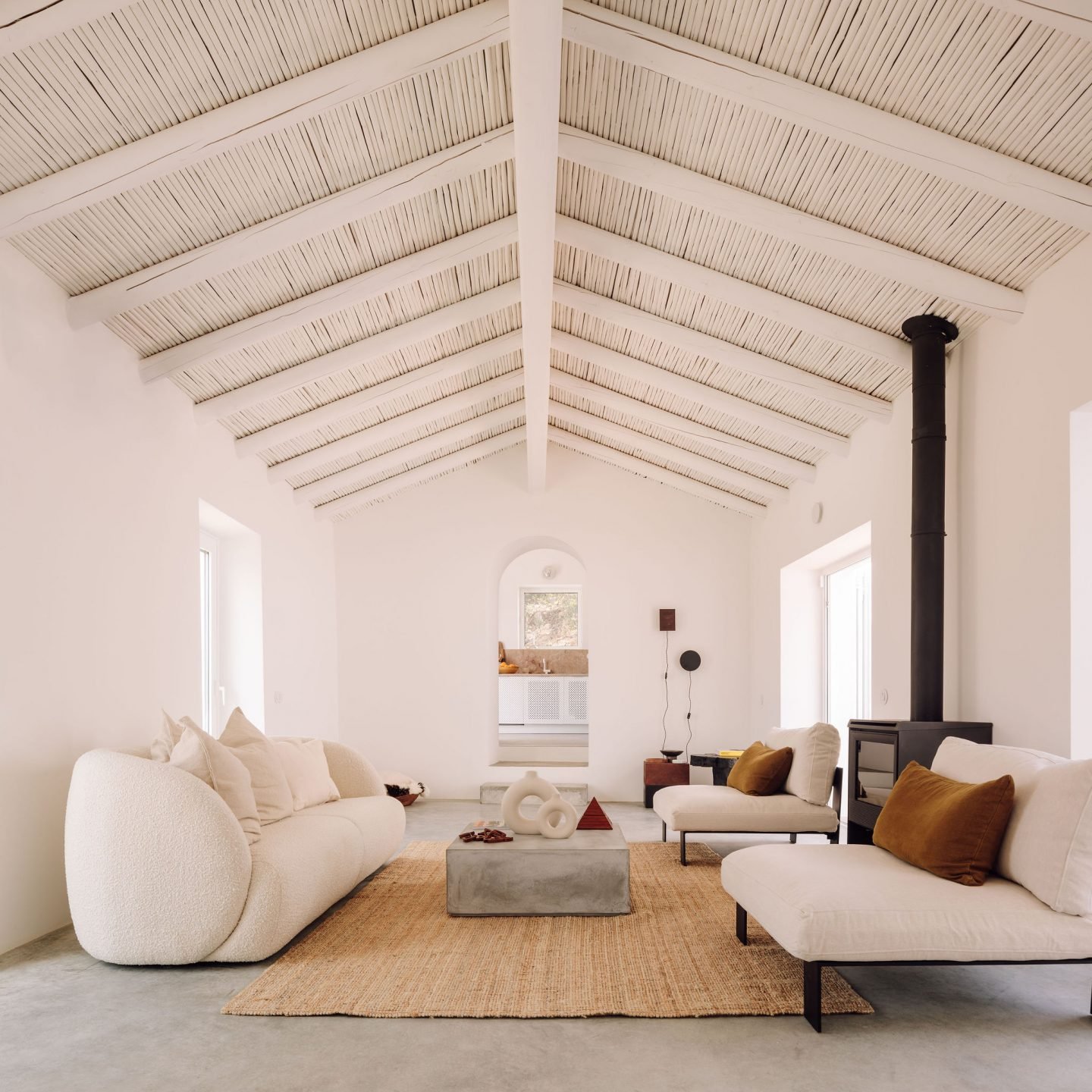 On The Coast Of The Algarve, Atelier Rua's Casa Um Is A Modern And Charming Retreat
Keeping in line with traditional Algarvian architecture, local collective Atelier Rua has redesigned a Portuguese home into a beautiful retreat: 'Casa Um' is available to discerning travelers for short and extended stays.
The firm took visual cues for the design from the local vernacular and climate; a region that is known for its Atlantic beaches, abundant nature, and villages with whitewashed homes looking out over the ocean. "The new construction mirrors and reinterprets the visual, physical, and spatial archetypes of the traditional architecture of the Algarve," explains a statement from Atelier Rua. Like other nearby homes, Casa Um is formed from a cluster of interconnected blocks or volumes, positioned on a sloping site and with views of the nature and coastline. The home elicits a quintessentially Mediterranean aesthetic: surrounded by olive and almond trees, with white walls, a swimming pool, curving archways, and terracotta tiles. Inside, contemporary furnishings lift the home into a more modern setting, with plush white sofas, a travertine dining table, and a woven beige rug providing a touch of sophistication. The project is now part of The Addresses, a locally based, design-led business that offers rentable accommodation in Portugal, with Casa Um being its first completed space.