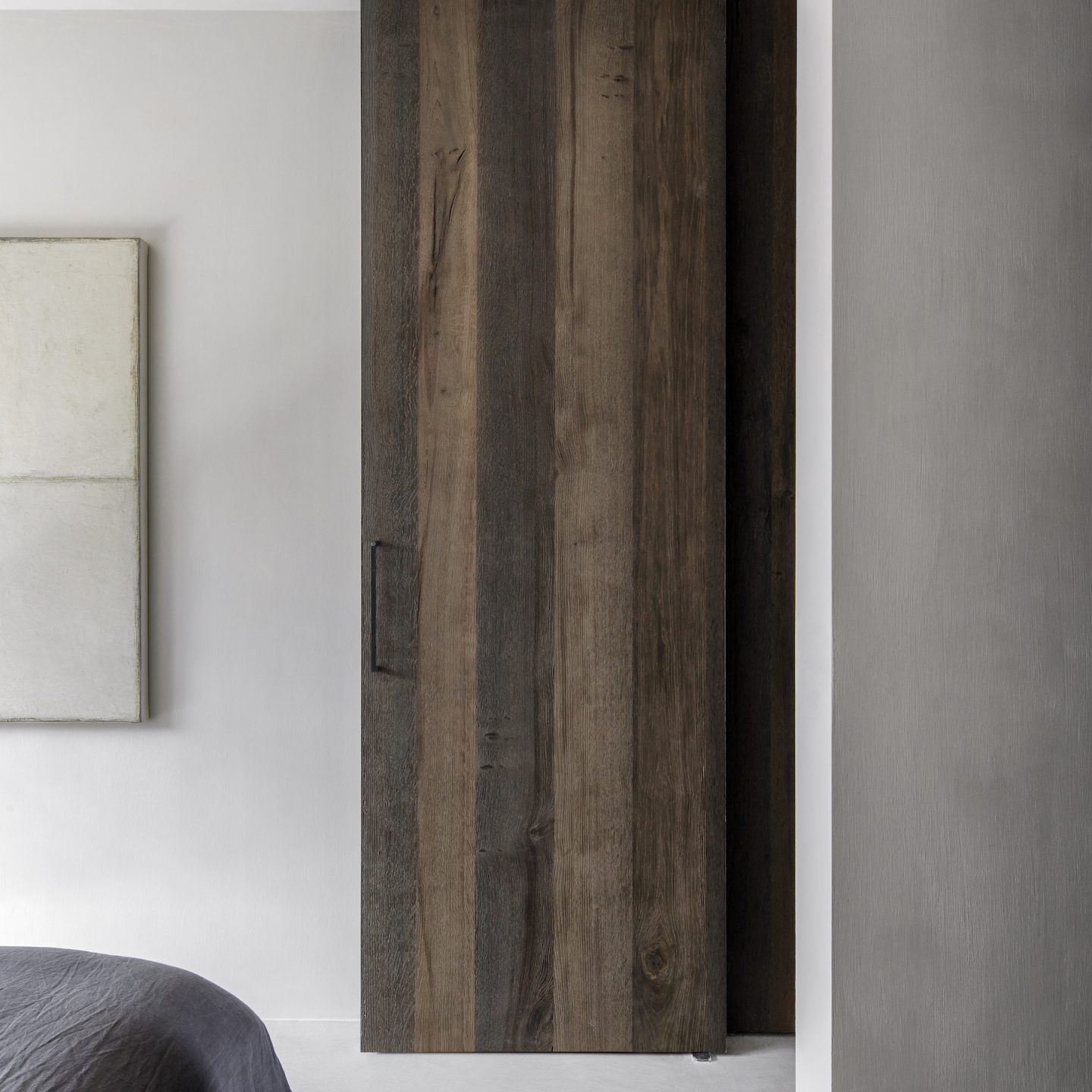 Arjaan De Feyter Utilizes Tactile Industrial Materials In This Apartment By The Sea
Situated on the coast of northern Belgium, Knokke is a sought-after location for both residents and visitors. Abundant with restaurants and shops, it is also home to the protected Zwin Nature Reserve and one of Belgium's most picturesque coastlines. For interior architect Arjaan De Feyter, this exceptional location offered a unique opportunity to turn two ocean-facing apartments into one bespoke penthouse.
Few locations are as captivating as the seafront. For many, this alluring location signifies a place of tranquillity, calm, and separation from daily life. It is for this reason that Arjaan De Feyter's clients, who travel regularly, chose this location for their family holiday home. Oceanfront apartments frequently highlight the view as the main feature, yet here, the interior architect has opened up the apartment's interior, revealing the bespoke material elements to be of equal importance to the setting. Tactile, industrial materials have been chosen, which boldly frame the neutral, pastel colours of the landscape. Whilst the apartment is rich in customized detailing, it is also a highly functional living space featuring guestrooms, an open-plan kitchen and living area, an infrared sauna, and a workspace.
The unique choice of materials serve as both design features and functional objects—above the open fireplace, weighted blue steel doors discreetly obscure a flat-screen television. Natural slate has been chosen for the kitchen worktop and muted soft furnishings add comfort to this minimalist environment. Whilst the scenic ocean views are an obvious draw to the apartment, Arjaan De Feyter has expertly curated these elements to create a home which truly speaks for itself.