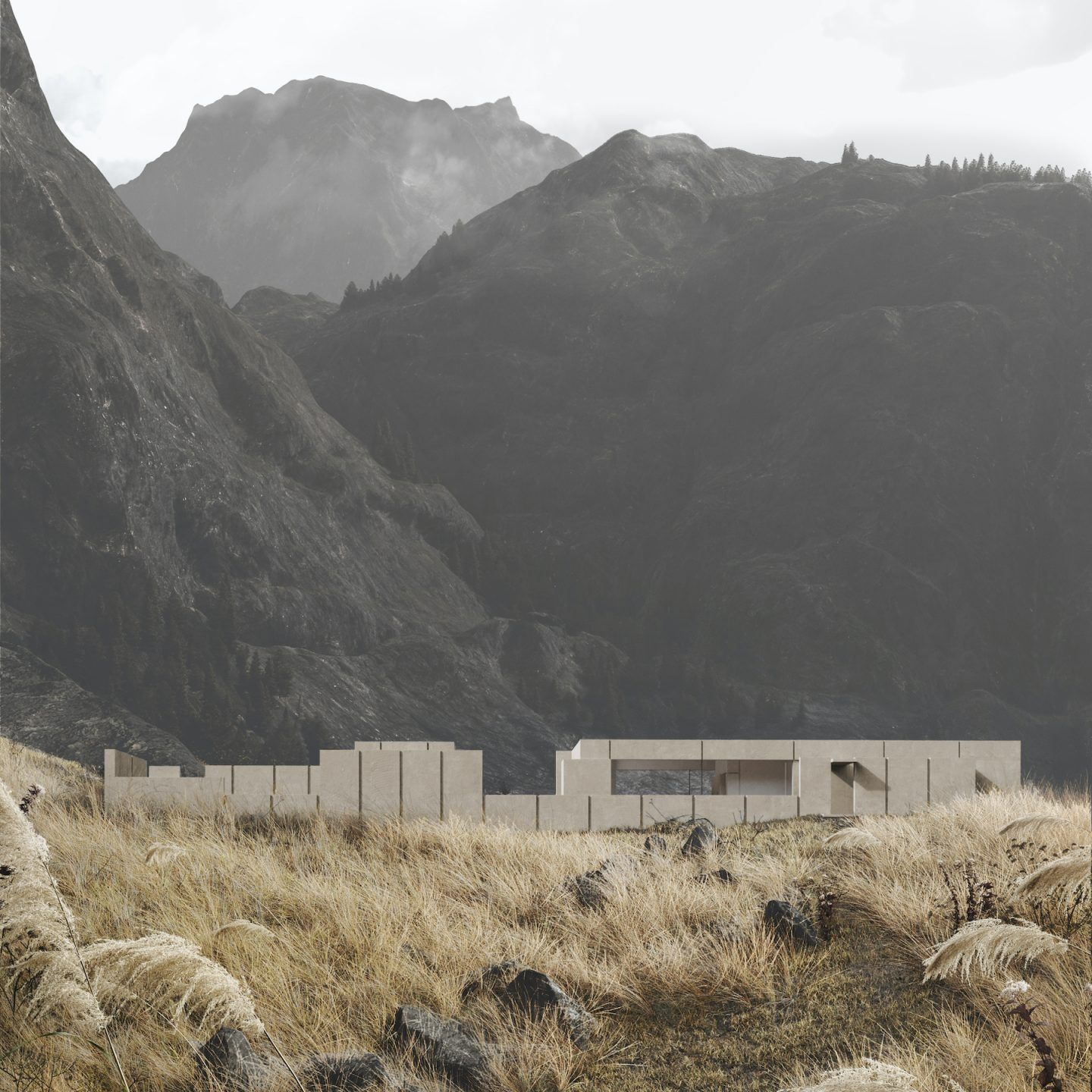 Kanstantsin Remez's II Introvert Residence Is A Minimalist Home Set Into An Otherworldly Landscape
Minsk-based architect and interior designer Kanstantsin Remez has shared his latest project with IGNANT: 'II Introvert Residence' is a concept of a secluded modernist home, positioned in an undisclosed mountainous setting.
"The idea of ​​the project is to create a contemporary space that will provide a certain level of visual security and at the same time give freedom and be open from the inside," explains Remez to IGNANT. Situated right at the base of a rocky mountain area, the expansive home is designed as a closed rectangle divided into three zones, characterized by blocks and volumes in varying proportions and dimensions. The zones consist of a main volume housing most of the sitting areas and bedrooms, a separated living room encased by glass walls, and an outdoor pool area.
Concrete is used extensively throughout the interior, which helps to emphasize the geometry of the home's form. "It is the architecture that determines the character of the interior, due to the general material theme and the minimum set of interior elements," says Remez. The living room's separation from the main volume of the home was designed so as to create a space where the potential residents can truly detach and relax, both mentally and physically.