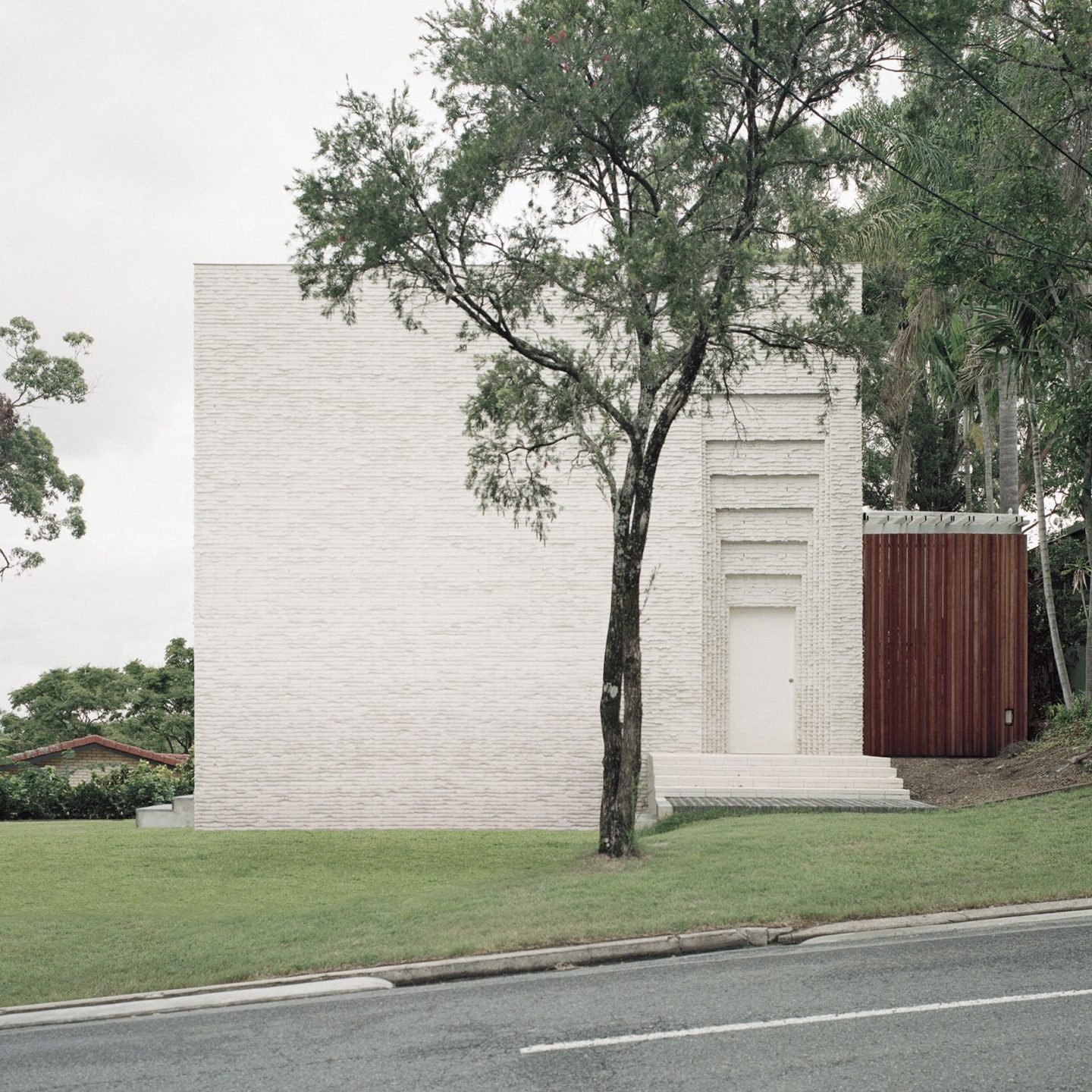 In Brisbane, Couldrey House By Peter Besley Transcends Conventional Local Architecture
Together with London-based studio HNNA, UK architect Peter Besley has created 'Couldrey House', a one-of-a-kind family home in Brisbane, Australia, which inverts traditional space arrangements to maximize thermal control and landscape views.
"Couldrey House takes an unusual approach to making residential architecture in the Australian landscape," explains Besley. Built on a spur in the foothills of Mount Coot-tha in western Brisbane, the contemporary residence responds to the topography of the terrain through the use of brickwork and of the masonry's thermal mass. "The house continues the local tradition of catching cooling breezes with good aspect and a permeable layout, but boosts this with passive radiant cooling from thermal mass, almost unheard of in houses of subtropical Australia," he continues. Constructed with 30 nine-meter-long precast concrete floor and roof units, each weighing four tons, Besley rejected traditional lightweight and elevated home construction traditions in favour of a restrained building that contributes to the street through its monumentality. "The building is designed to be long-lasting and immensely heavy," he adds.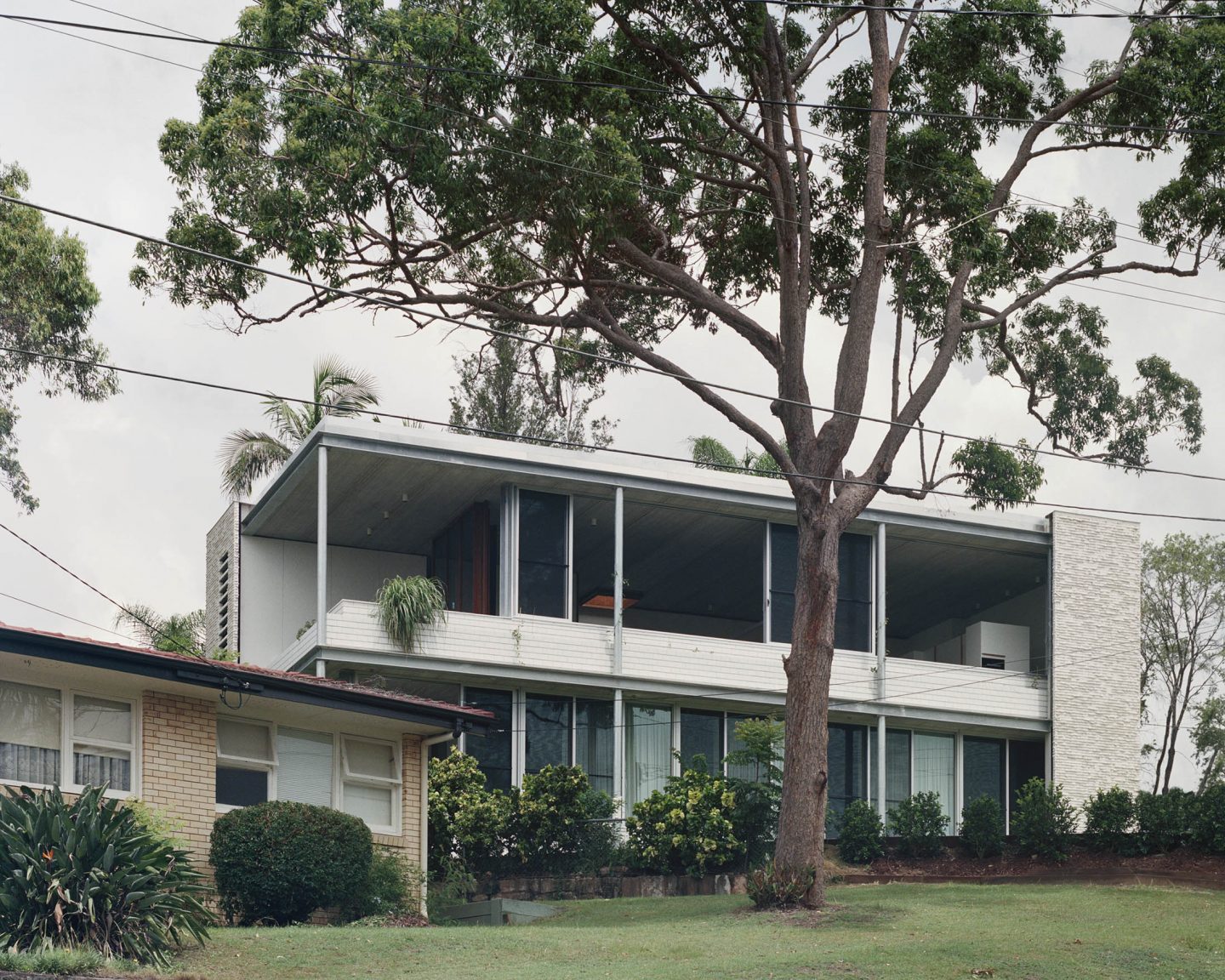 Compelling yet simple, the modern rectangular-shaped house is designed with great consideration to the details of the assemblage and appearance of the brickwork, which covers the southern and western walls. "I chose a thin, long-off white brick and complemented this with a matching white mortar," Besley explains. Spacious and open to views, indoors feature a series of single skin sliding doors which counteract the heaviness of the massive brick walls, as well as tall windows at one meter above floor height, allowing both cross-ventilation and privacy from the streets below. The organization of spaces reverses standard floor arrangement; living areas are placed upstairs while bedrooms are tucked in on the lower level—a layout which creates a delightful connection with nature and the sensation of "living high up amongst the tree canopy," shares Besley.