For the design event 'Das Haus' in Cologne, Germany, Valencia-based studio MUT Design has presented a future-oriented living concept for a home that merges architecture and its surrounding nature. Inspired by the Modernist movement, the design studio took the limitless transition between interior and exterior to the extreme, showcasing an all-round open residential space in which furniture pieces create different living zones.
Every year, the international furnishing fair imm Cologne presents 'Das Haus', a 180-square-metre walk-in living space designed according to the plans of a newly nominated designer. "In 2020, we were invited to design our dream house for Das Haus. We titled our project 'A la fresca' and took inspiration from traditional Mediterannean houses and ways of living", explains the studio. Translated to 'out into the freshness' in English, the visionary design concept refers to the culture of evening get-togethers during hot summers which still persist in Spanish villages, while revealing the direction in which living concepts are moving according to MUT Design: outside.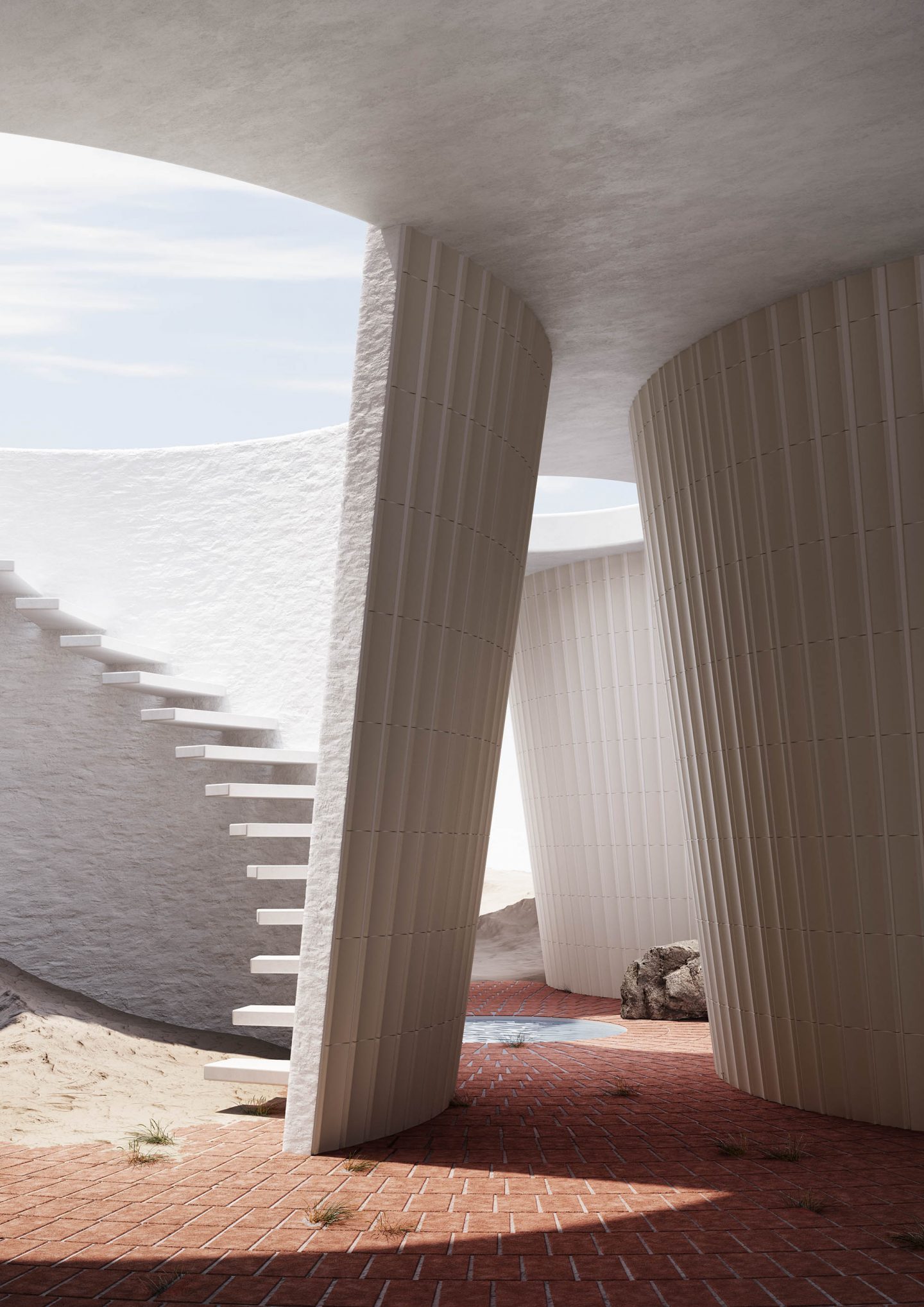 The studio embraced the idea of "living in between" through a house that develops from the inside out, creating fluid and multifunctional spaces open to the outside on all sides. "Our intention was blurring the boundaries between exterior and interior, between architecture and nature. We wanted to explore how life would change if we crossed that line," explains the studio. The hybrid space is reminiscent of a classic pavilion and is divided by wall panels into four round rooms and a cave-like central retreat area which articulates the entire ensemble. Furnished in a minimalist manner, the living spaces are populated by a striking showcase of design prototypes, including the 'Armadillo' armchair by Expormim, the 'Zig Zag rug and hammock' by GAN; the stackable concept chair 'Roll' by Sancal, the 'Grill' chair by Diabla, and hand-blown glass luminaries by Preciosa Lighting—beautifully rendered in the below images by Massimo Colonna.