In the latest editorial for IGNANT, we have visualized a serene architectural setting that honors Danish designer Hans J. Wegner's distinctive handwork, centered on the successful balance of form and function. Among his most outstanding examples is the 'CH36' dining chair for furniture company Carl Hansen & Søn—sleek and unobtrusive, yet appealing from every angle.
Developed in 1962 by the nicknamed 'Master of the Chair', the minimalist chair design showcases Wegner's appreciation for Shaker craftsmanship—a furniture style developed by the religious group Shaking Quakers in America in the 18th century, grounded in principles of simplicity, functionality, and austerity of decoration. Now a revered object of design, the 'CH36' chair merges past and present, drawing the eye through its Scandinavian charm and delicate form. Emblematic of a simpler and minimal lifestyle, it combines Carl Hansen & Søn's refined craftsmanship and simple, timeless design. Among the chair's appealing features are the solid wood frame, the slightly tapered legs, and the rounded edges, which together convey an elegant appearance. With an ergonomically curved backrest for optimal back support, and a seat made from hand-woven durable paper cord, the design achieves new heights of comfort and pleasure; extending an invitation to rest and enjoy the pleasure of dining.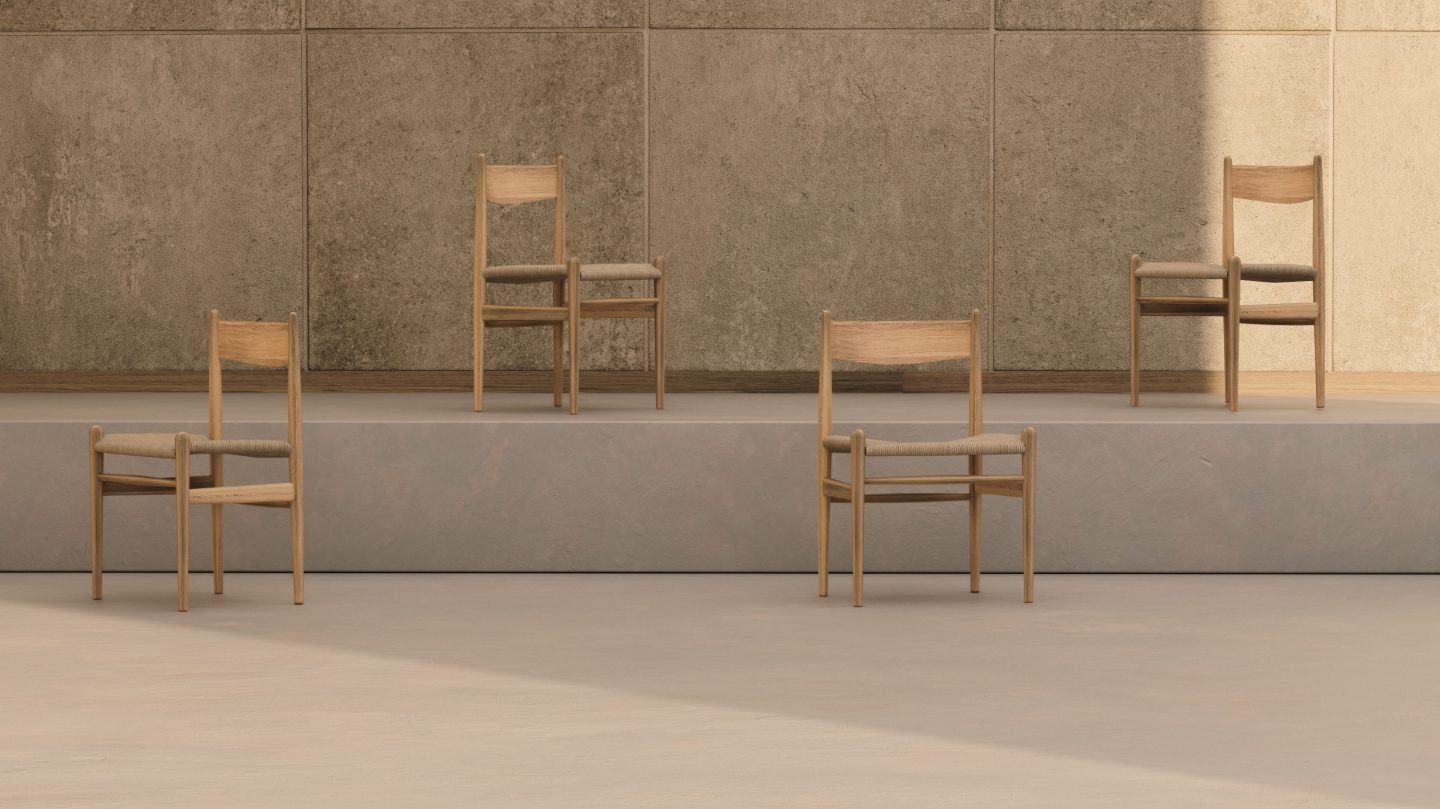 The accompanying visuals by our in-house CGI team enhance the aesthetic beauty and elegance of the dining chair. Dense with texture, the peaceful backdrop uses soft natural lighting and essential architectural lines softened by decorative objects to create a unified sense of minimal sophistication. In the images, soft tones lend an impression of warmth to the dining setting, creating an intimate dialog between space and furniture that gives the chair a commanding quality.