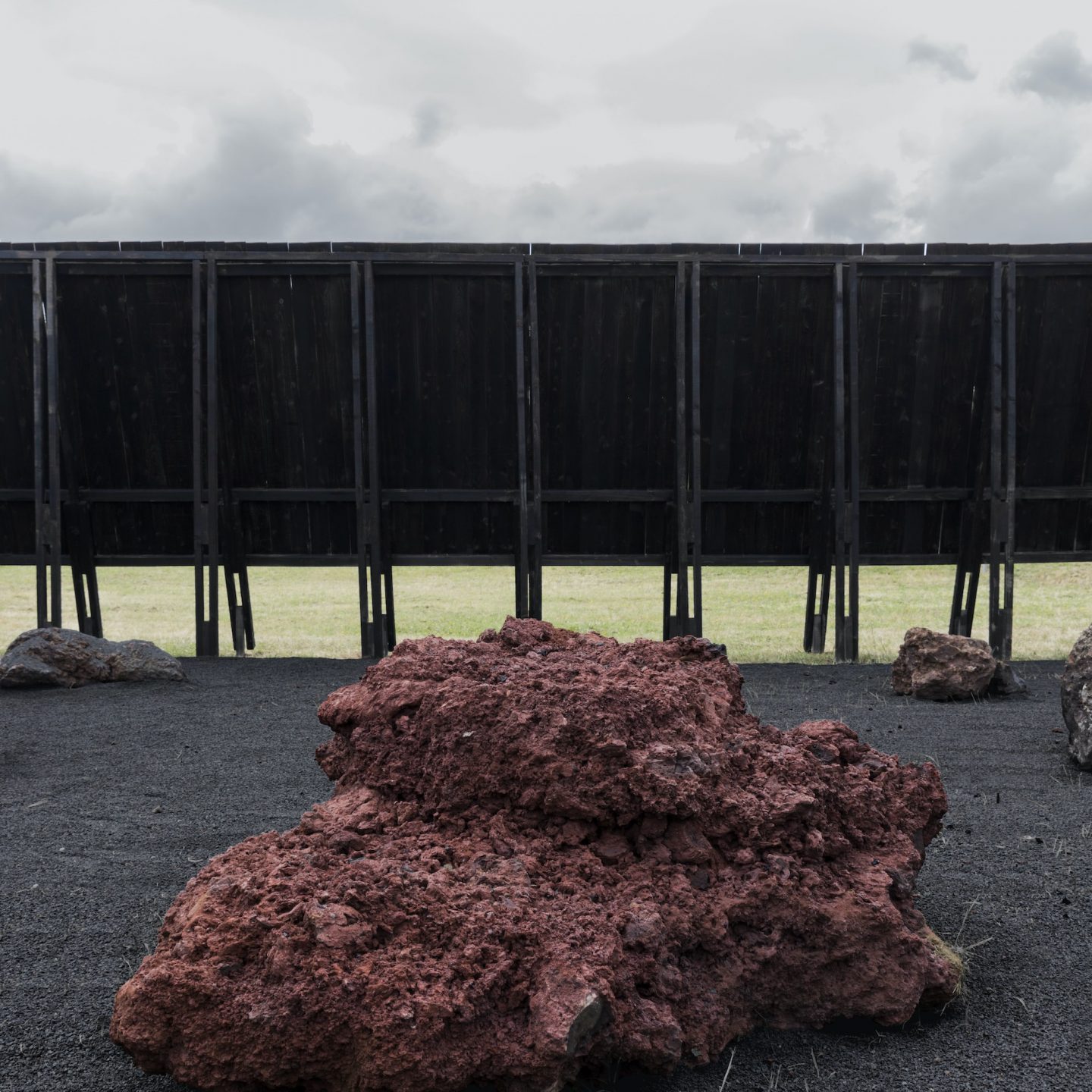 Inbetween Pavilion By Pontoatelier Exists For Visitors To Experience Land And Sky
In Portugal, the architecture firm Pontoatelier has designed 'Inbetween', a sculptural outdoor pavilion and large-scale installation that acts as an open-air room for its visitors.
The firm is based in the Madeira Islands, a small Portuguese archipelago off the coast of Morocco in West Africa, however the pavilion is located on the nearby island of São Miguel, the biggest island in the Portuguese Azores archipelago. São Miguel is known for its volcanic scenery and immense natural landscapes, two factors that influenced the pavilion's conception. Situated on the site of an abandoned golf course in the urban gardens of Ponta Delgada, the design of 'Inbetween' features four angled walls made from blackened timber, encasing 25 intact volcanic rocks placed atop a pavement made from small stones, that the firm refers to as a "volcanic carpet".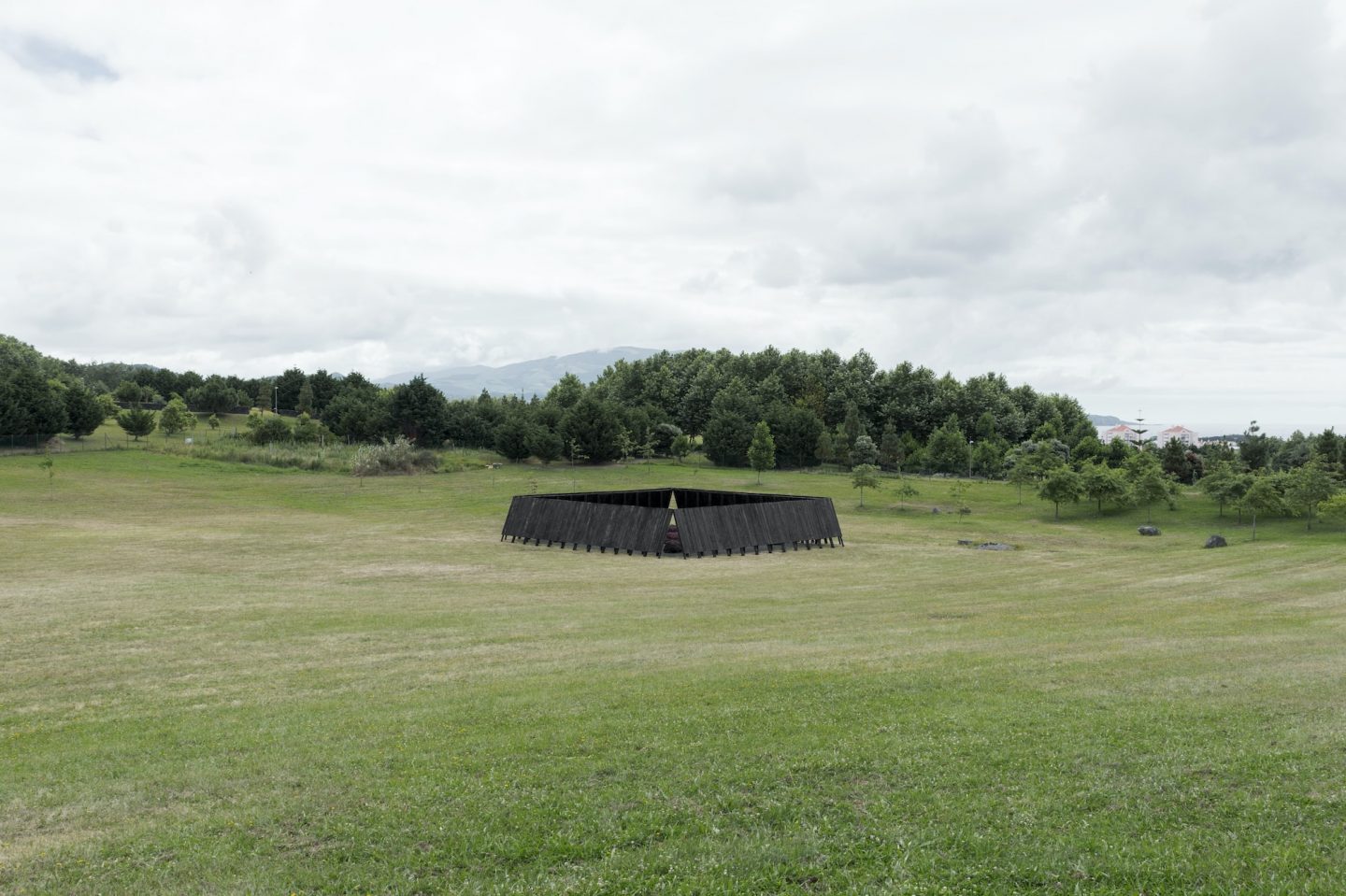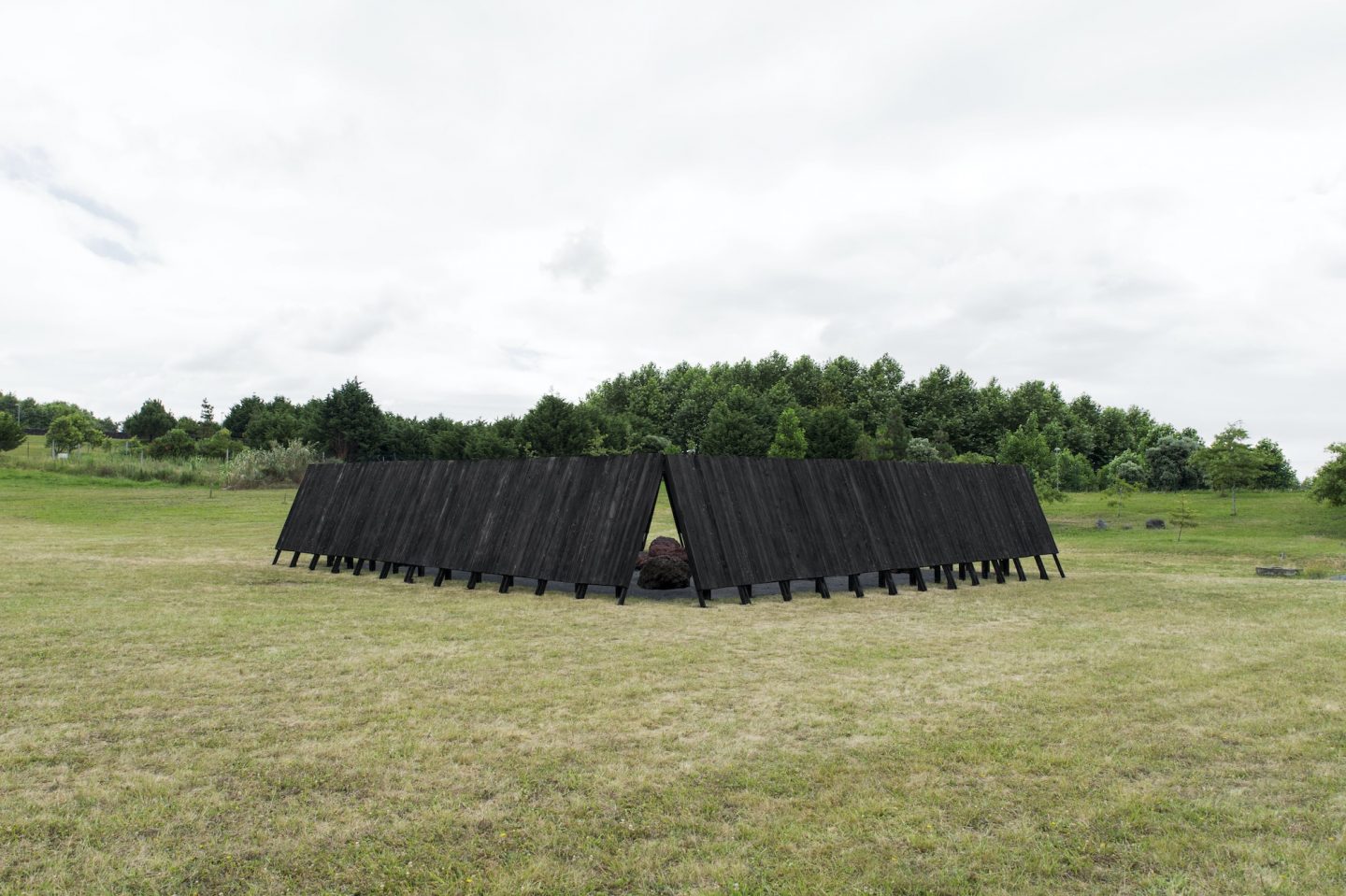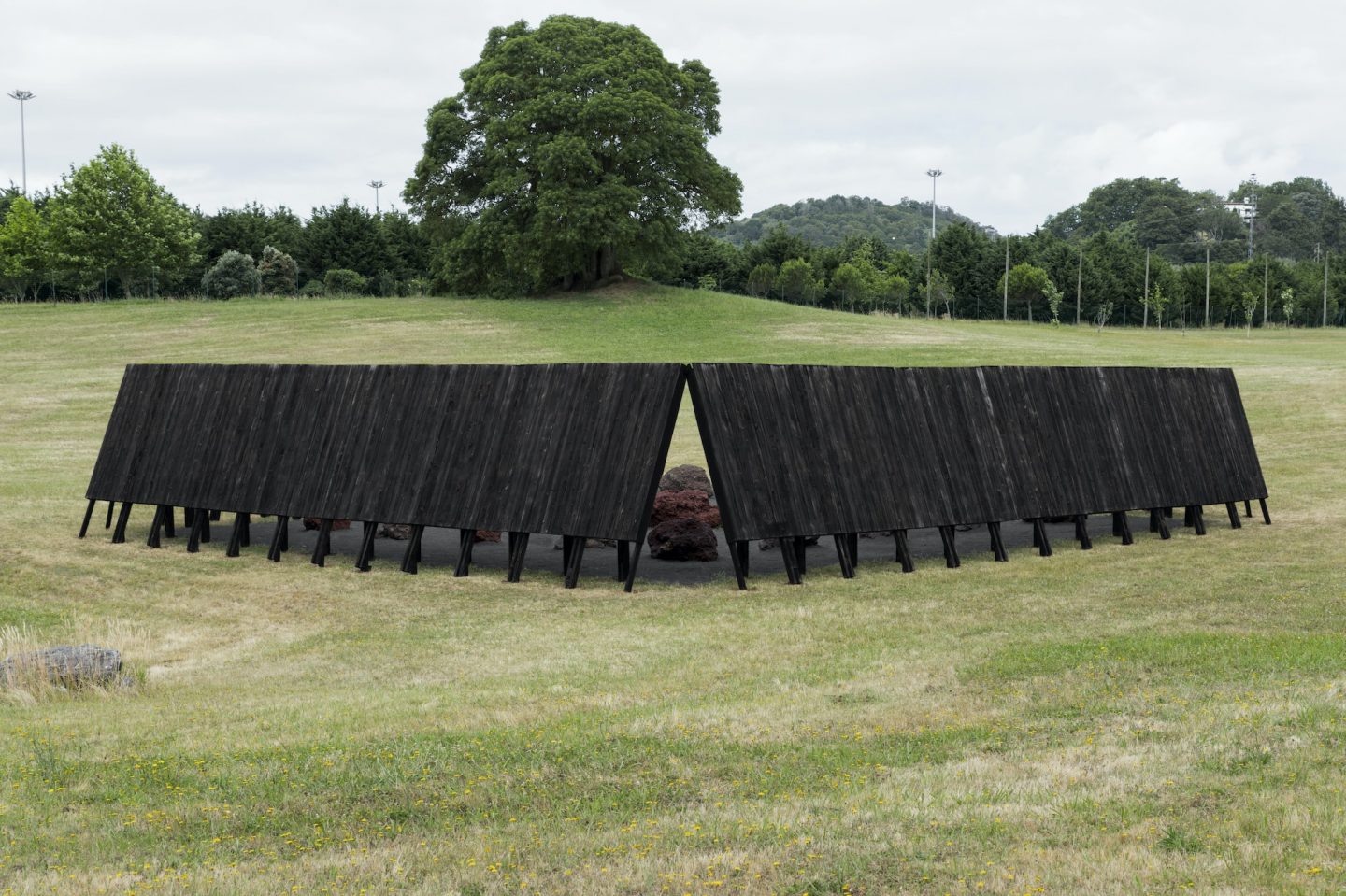 Four entry points are located at each of the intersecting walls. "We wanted to use materials found from the site, literally only wood and stones," the studio explains. The project aims to encourage people to interact between the stones: "We designed a public space as an outside space that is more than just physical, it is also a spiritual one," they continue. "You can go alone or meet someone in a private outside space in the public garden," they said. The global restrictions on accessing public spaces as a result of the COVID-19 pandemic inspired the firm to create the project. "The pavilion was designed and built at a time when the world has changed," they explain. "It responds to the need for a collective space when we cannot meet. With this open-air room, one can experience the land and the design of the sky."