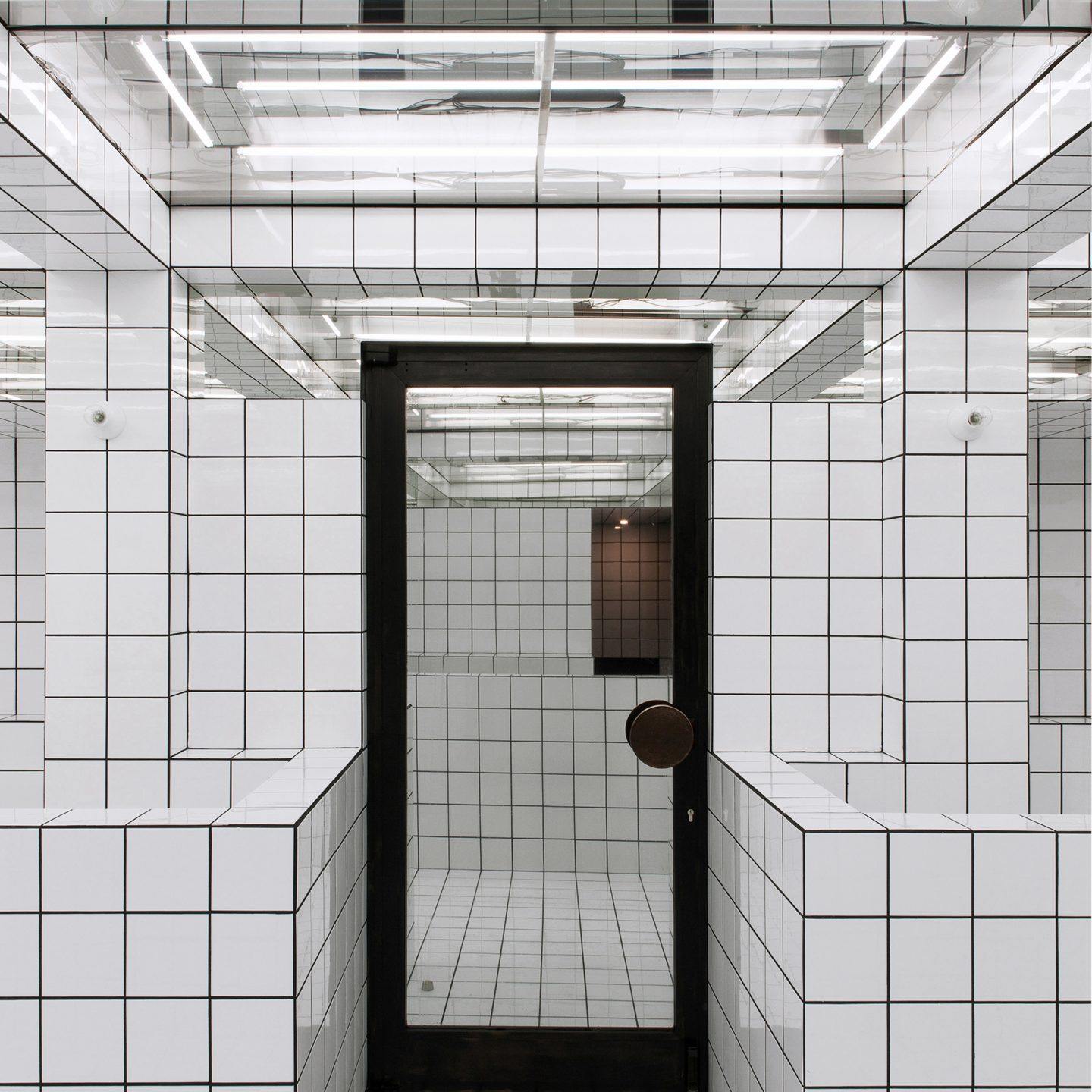 LAX Bar, An Interactive Art Installation That Explores The Architectural Form Of A Cocktail Bar
The 'LAX Bar' was a temporary, immersive art installation located in Vienna, Austria; an imitation of the 'Loos Bar', a famous American-style bar in Vienna designed by renowned architect Adolf Loos in the early 1900s.
During an artist residency in Los Angeles, four Austrian and German artists—Ute Müller, Christoph Meier, Robert Schwarz, and Lukas Stopczynski—met and decided to form an art collective. This combined effort was first actualized in the idea to recreate the bar as a temporary pop-up venue; operating as a fully functioning bar that served alcoholic drinks. The entirety of the interior was covered in white ceramic tiles, inspired by the French artist Jean-Pierre Raynaud, who is known for tiling entire houses with white square tiles. "His intention was to use a mundane mass article to create absolute spaces characterized by a rigid grid," explain the artists of Raynaud's approach.
The all-white interior of the LAX Bar was peppered with mirrors, creating an illusory space for visitors: "When the door to this inconspicuous building opens, the visitors, like Alice in Wonderland, fall down a kind of rabbit hole," they say. "They enter a completely white tiled room that could be anywhere, that seems different from the outside world and yet is part of it in a strangely displaced way." The 'LAX Bar' centers around "a seemingly simple design that underlines the sheer impact of the white material, while at the same time rejecting the material opulence of Loos's original version."