Name

Project

Belgian House

Images

Words
Belgian architects Carmine Van der Linden and Thomas Geldof have refurbished the interior of a two-leveled exclusive apartment located on the Belgian coast. Minimal and with a serene color scheme, the space evokes a feeling of calm and relaxation.
The elegant space that the architects have meticulously created comes in response to the brief of the owners, who wanted the interiors to have an understated design language shaped by nature, culture, industry, and tranquillity. "A balance between natural, rich, noble and industrial materials was found in the thorough choice of the materials and finishes with an eye on innovation and tactility," the duo tells IGNANT. The interior was realized with timeless and lasting design solutions, and everything, from finishings to material choices, was thought of to make the space welcoming and provide a sense of balance and serenity to its residents.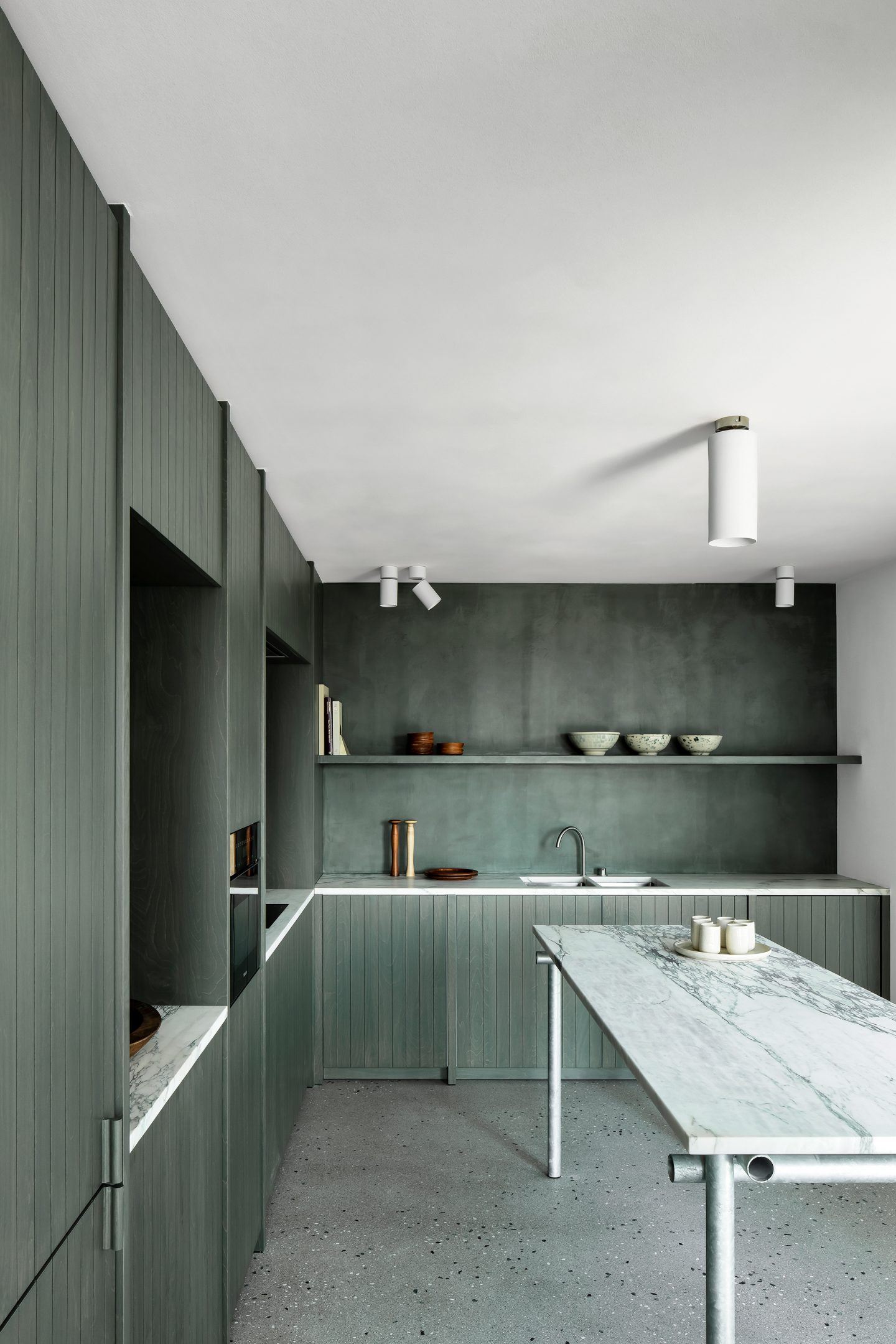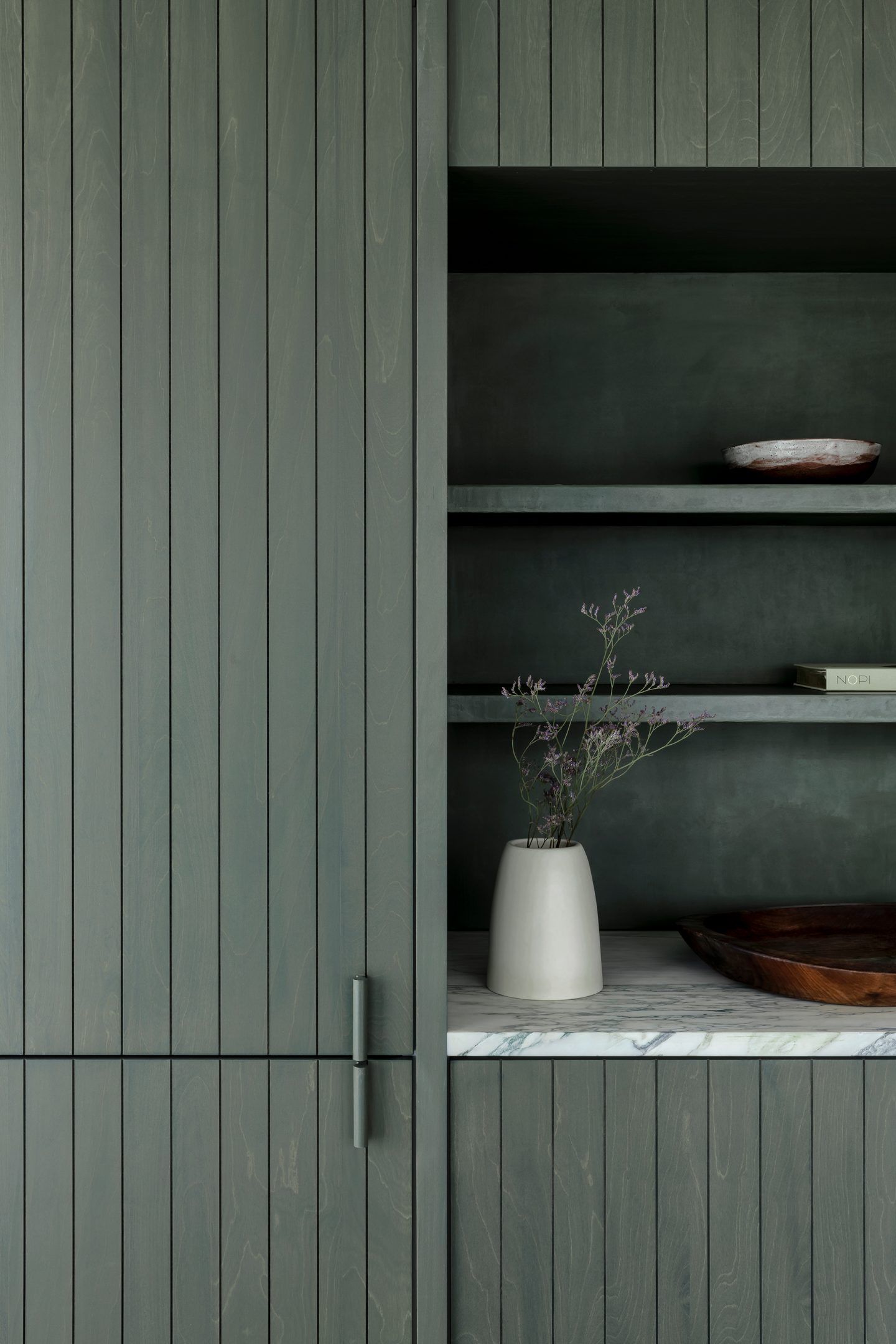 "The texture and palette of a wet sand beach used for the terrazzo floors blends in a harmonious way with the stained birch wood paneling because of the subtle use of granulates in a similar color tone," explain the architects. The color choice of the wood matches the seaweed color from the close-by ocean as well as the marram grasses of the sand dunes enveloping the residence. "The rhythm and refined finish of these cabinets are found throughout the different rooms in the apartment," they continue. Similarly, the richness of white tones and various textures found in the bedrooms continues in the bathroom, where simplicity is complemented by solid natural stone elements. The highlight of the apartment is the industrial spiral staircase which connects the two levels and which, standing as a 'pièce unique' in the open living space, offers the living space a sense of monumentality.