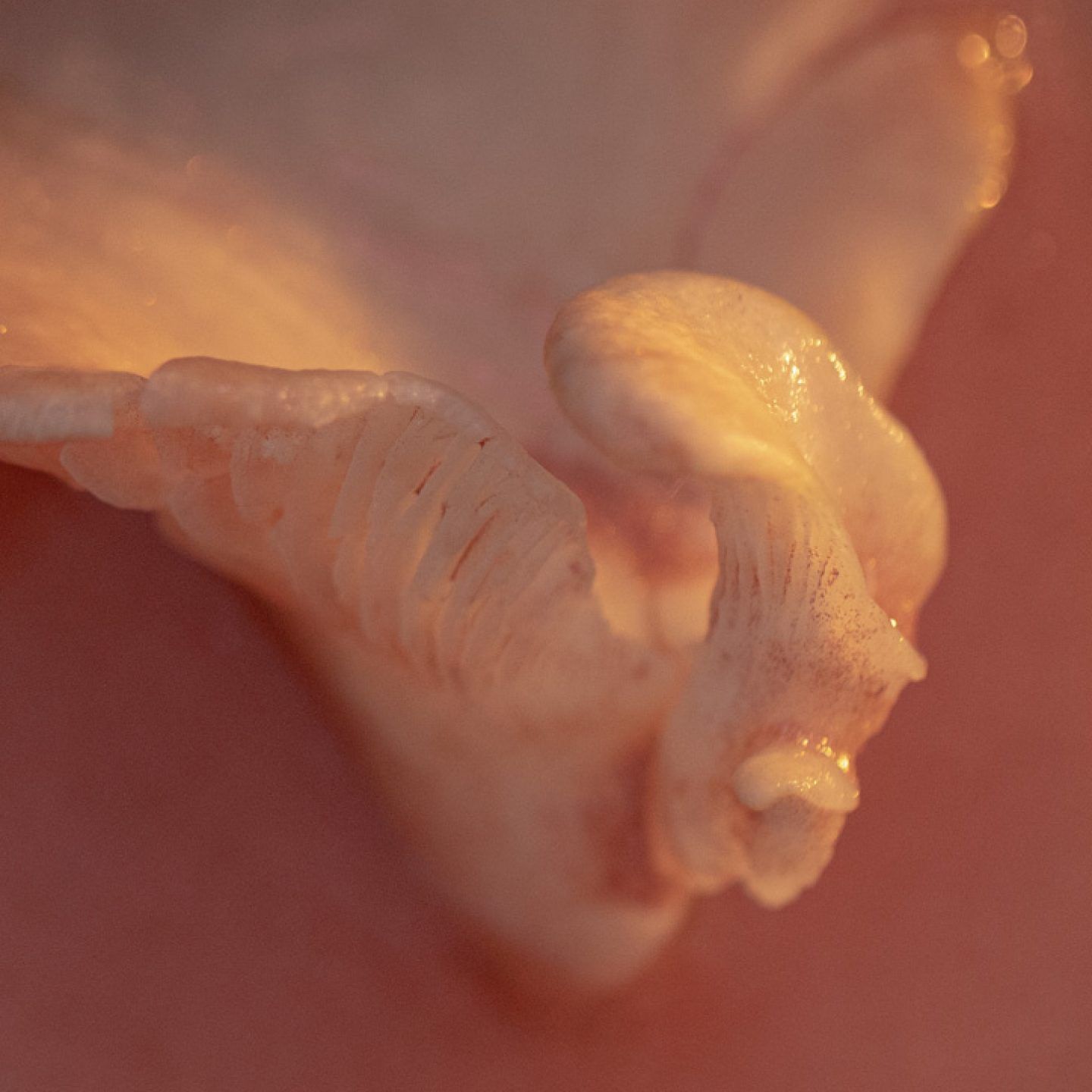 Galvanized By Agoraphobia, Laurent Castellani Explores Pleasure Through Photography
French photographer Laurent Castellani explores the seductive and pleasurable world around him. His expressive, close-up portraits of organic matter—skin, flowers, and fruits—encapsulate the atmospheric and colorful lens through which he views life.
Castellani suffers from agoraphobia, an anxiety disorder in which a person perceives certain situations to be unsafe, such as open spaces, public transport, or being outside of their personal environment. Yet rather than being held back by the condition, the photographer has used it to drive his artistry, refining his sense of observation. "Agoraphobia has inhabited me for more than fifteen years, and has become an inexhaustible source of inspiration. Fear of wide open spaces or enclosed spaces, vertigo, and the irrepressible need to return home. But all this anxiety has on the contrary liberated me in the expression of my art." Castellani photographs all around his home, never too far away. "Leaving is inconceivable, so I have been frequenting the same spaces for years," he says. "By rubbing shoulders with these landscapes, it is in these familiar places that I have mixed the real and the unreal, to the point of projecting us into legendary places."
"All this anxiety has on the contrary liberated me in the expression of my art"
As far back as he can remember, Castellani has always been captivated by images. In his spare time, he would explore the creativity of the natural world: wind moving across sand dunes, or the constant crash of ocean waves. The photographer cites American filmmaker David Lynch as a source of inspiration: stills with a dark yet dreamlike atmosphere. "Give a person who has been forced to limit himself in his travels the chance to express himself internationally, believe me, he will take it with more vigor and strength than anyone else," he concludes.