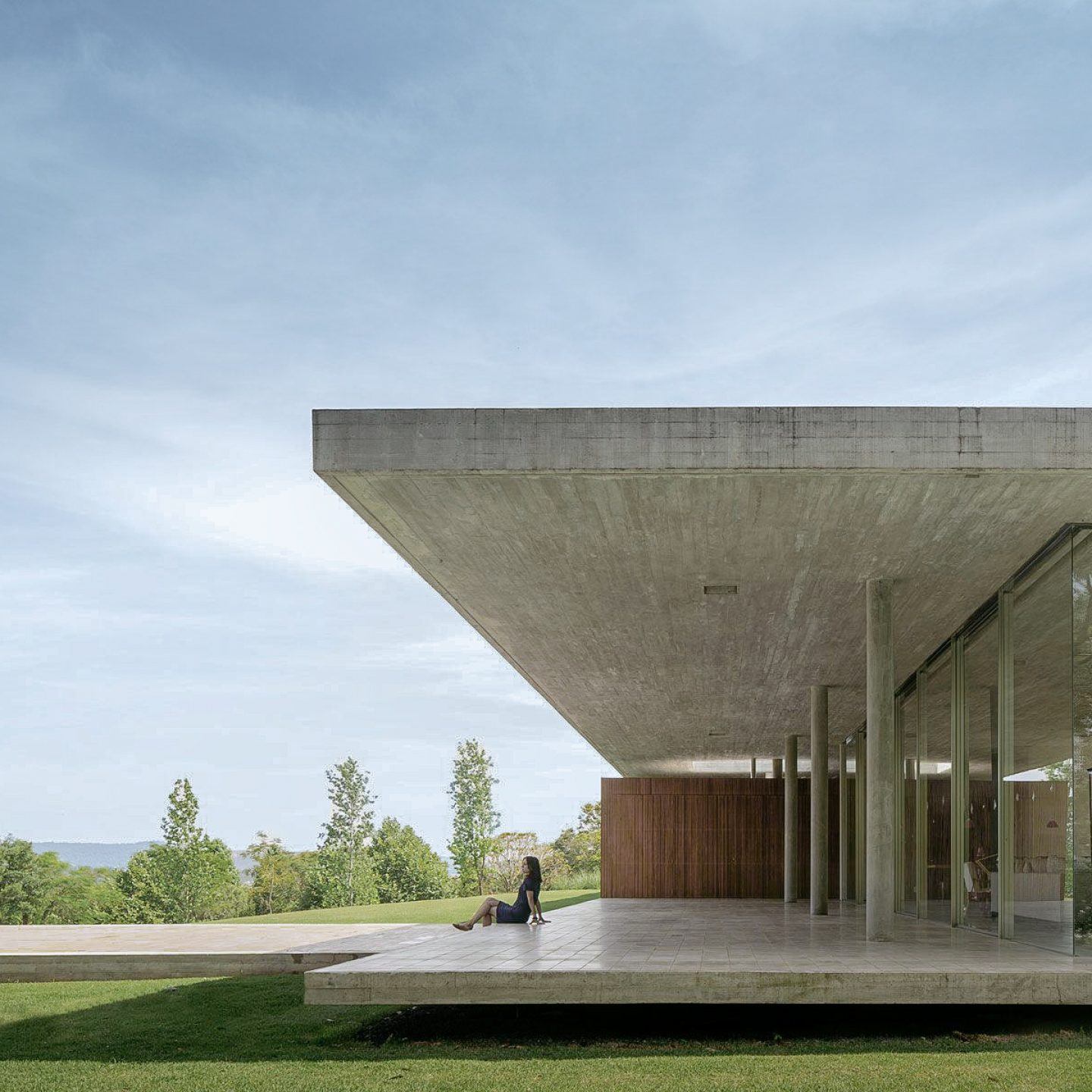 Casa Redux, A Modernist Brazilian Home That Resulted In A Tale Of Divorce
On an enormous green property on the outskirts of São Paulo, Brazil, architecture firm Studio MK27 has designed 'Casa Redux': A concrete, wood, and glass home that the firm claims is responsible for the dissolution of the owner's marriage.
Led by architects Marcio Kogan and Samanta Cafardo, the residence itself exemplifies Modernist tendencies in architecture. Simple in its geometric form, the single-storey home is composed predominantly of concrete and glass, and features a rectangular-shaped open floor plan with strong, crisp lines. The interior spaces of the house are sandwiched between two enormous concrete slabs, which make up both the foundation of the house underneath, and the horizontal roof overhead; which doubles as an expansive viewing platform. 'Casa Redux' is situated on a property measuring over 6000-square-meters, with a concrete swimming pool that extends out horizontally from the lawn, appearing to float above the sloping plot beneath it.
A fictional black-and-white short film was created by Studio MK27 to accompany the project. In the film, the narrator explains that the design of the house resulted in the collapse of his relationship due to opposing tastes in architecture. "This was not my dream, it was the dream of my ex-wife's, Suzana", says the voice. "She insisted on straight lines; thin, light, and modern, without any ornaments. The project was the catalyst for the end of our marriage." As the movie takes the viewer through the spaces of the house, the seemingly bitter narrator elaborates on his fears over the new life that Suzana is enjoying. "Everything must be impeccable, and in its exact place. Except for me, there was never space for me there," he sneers.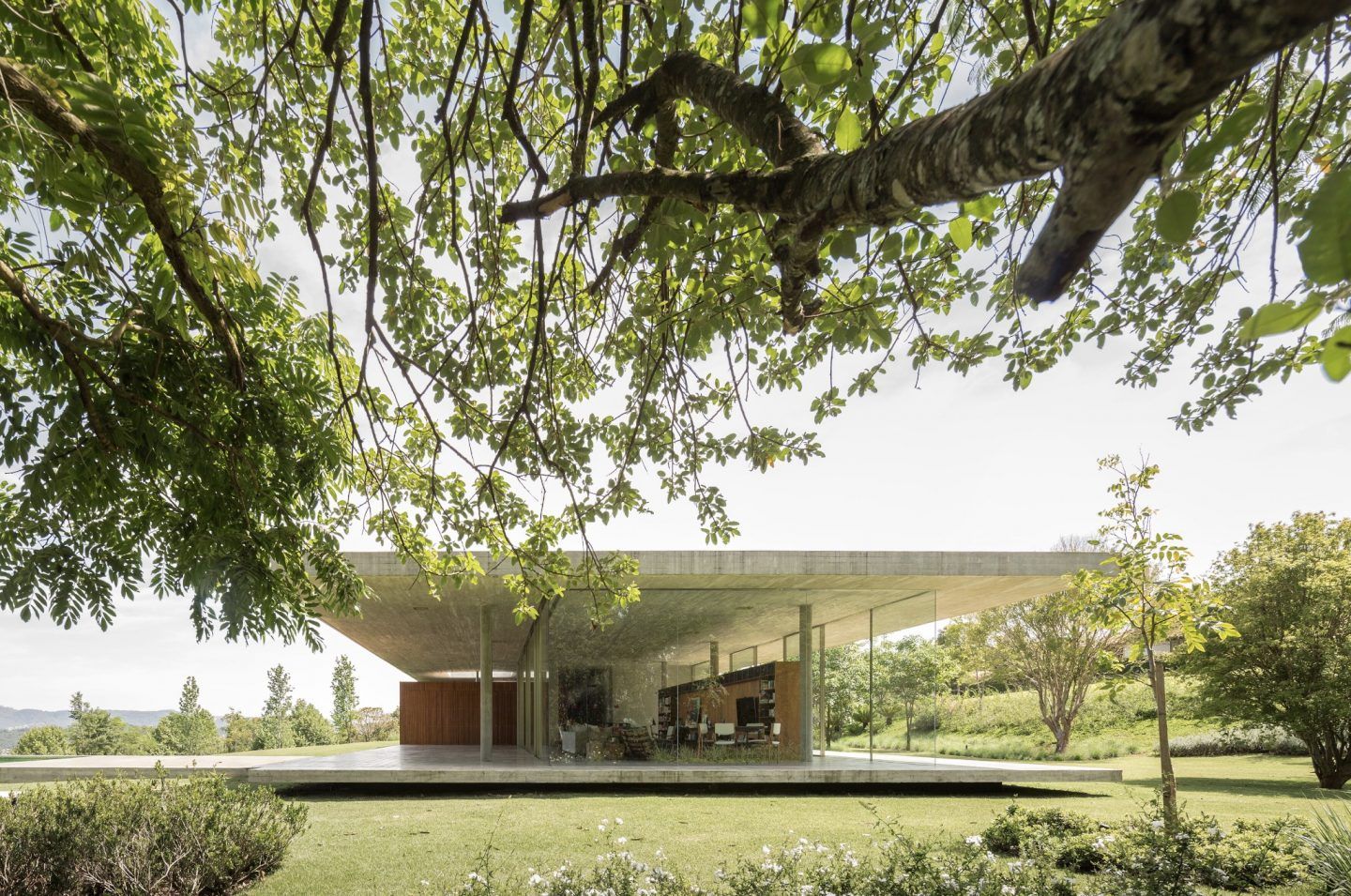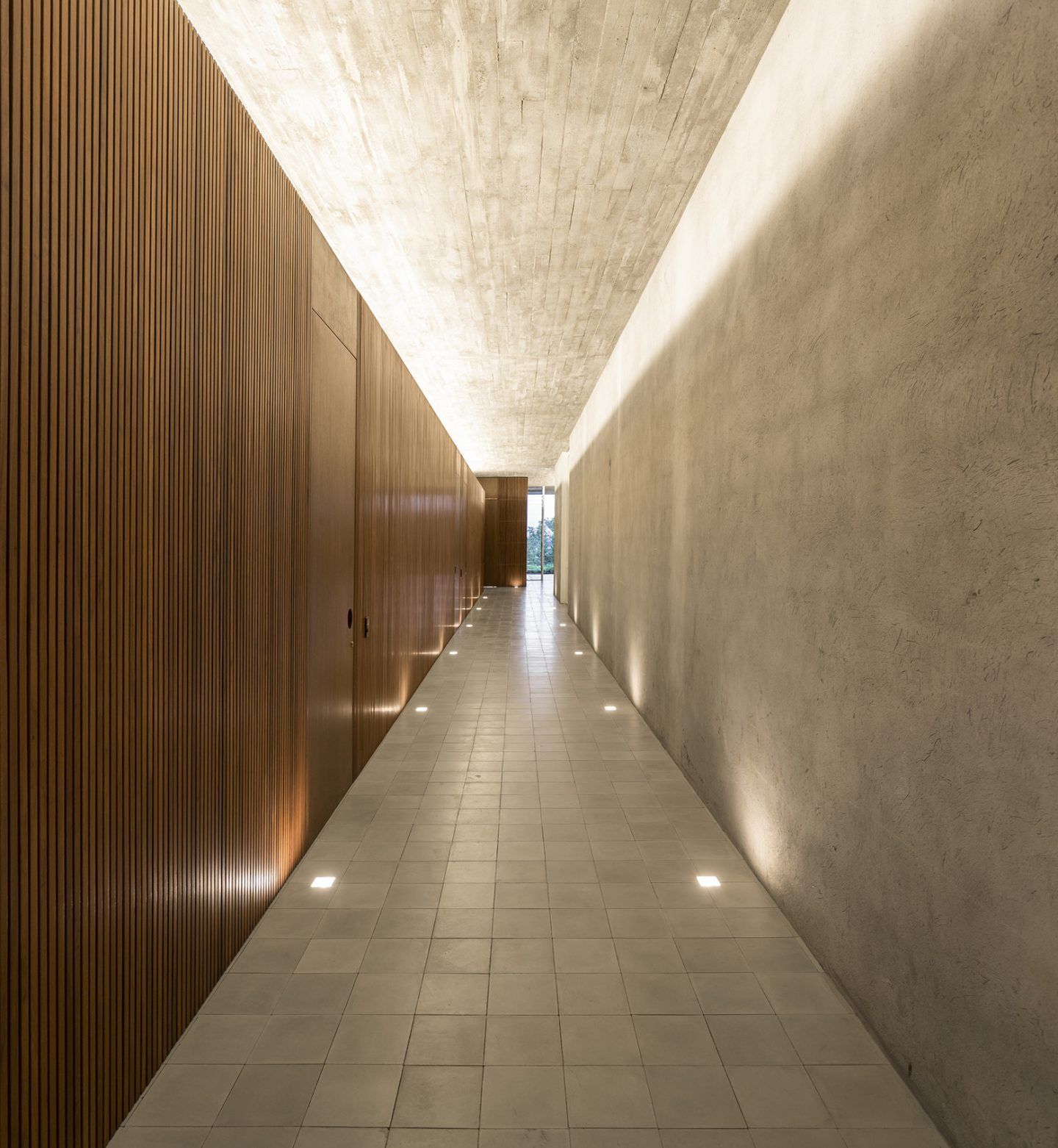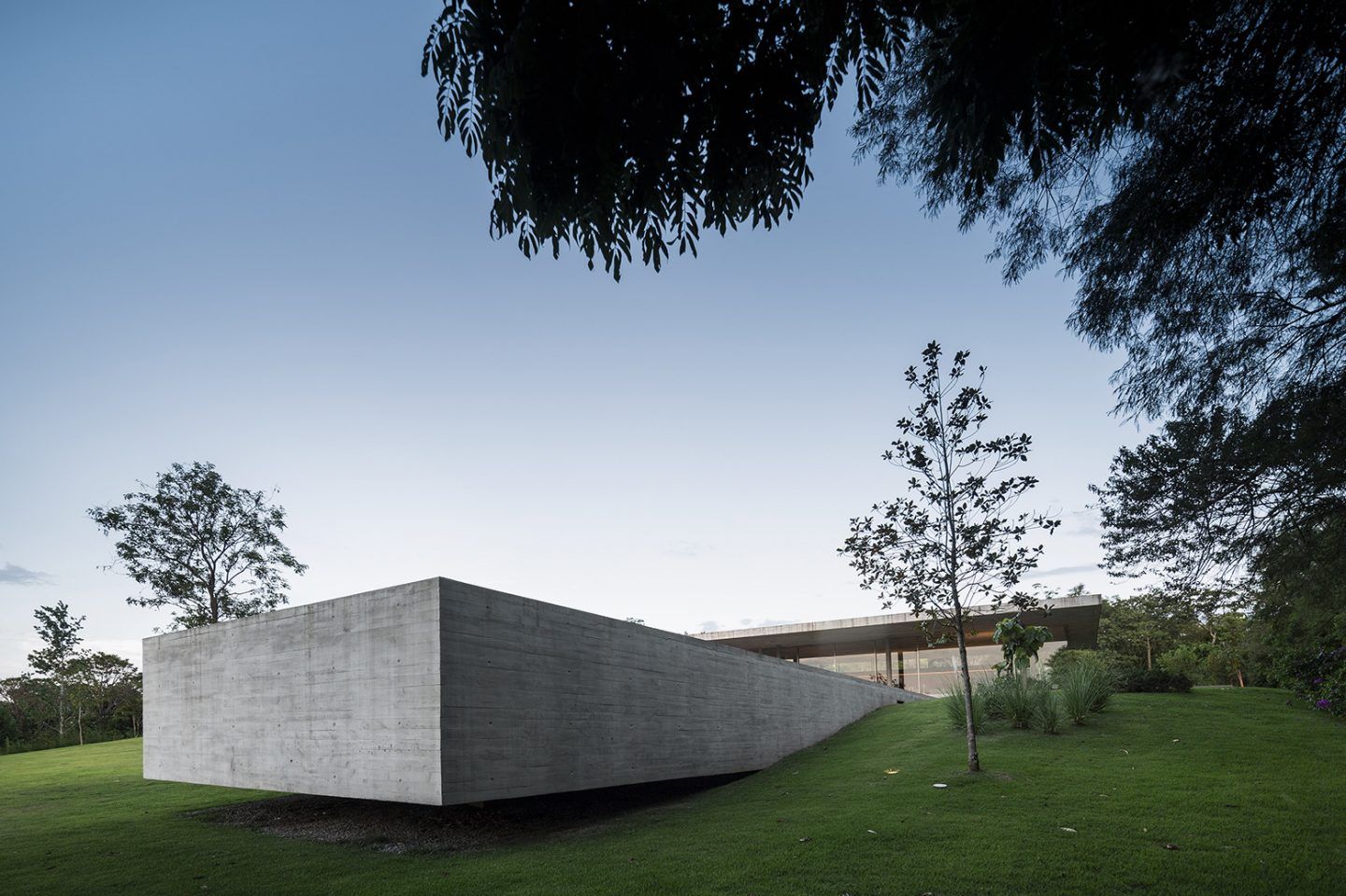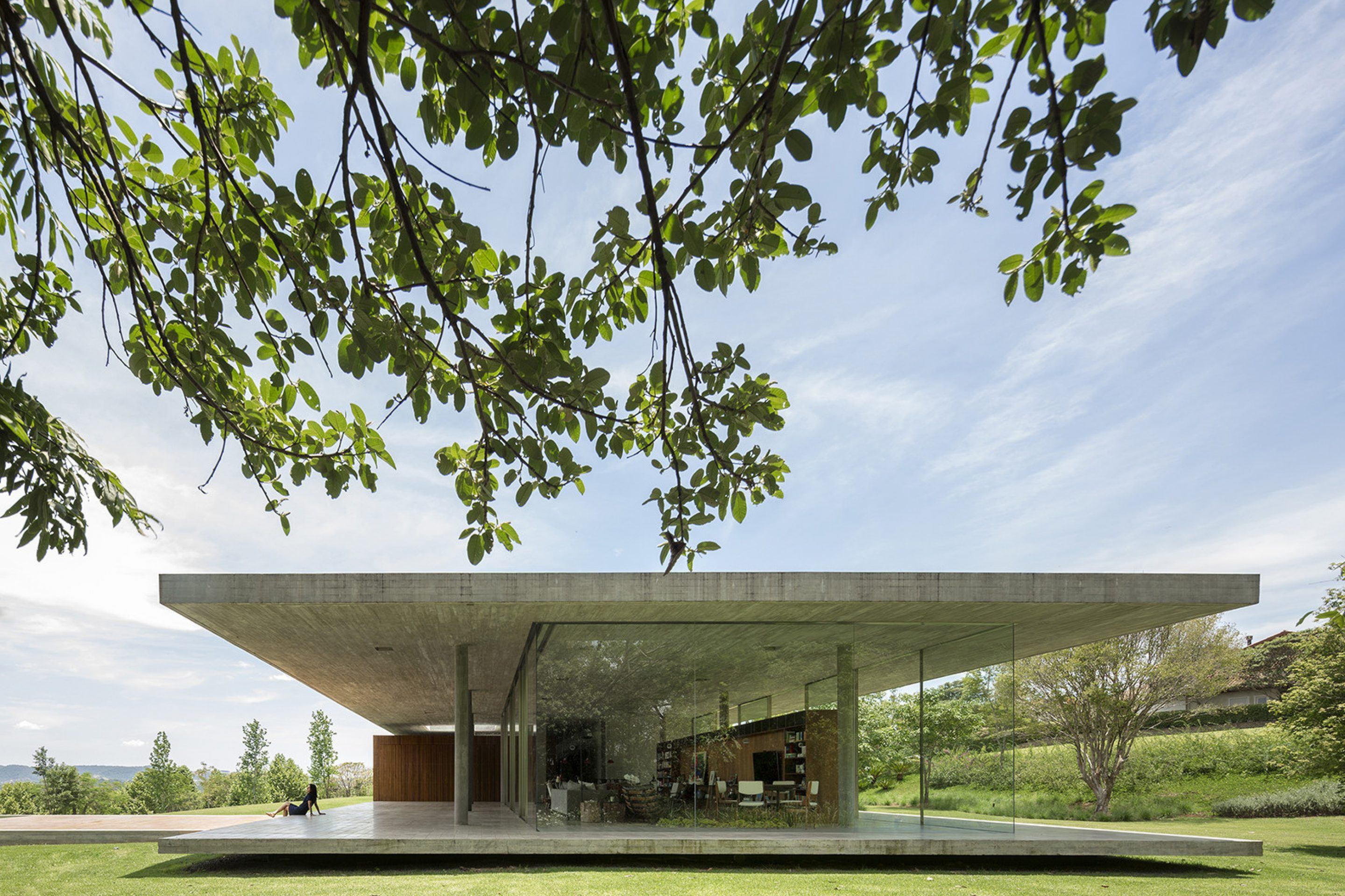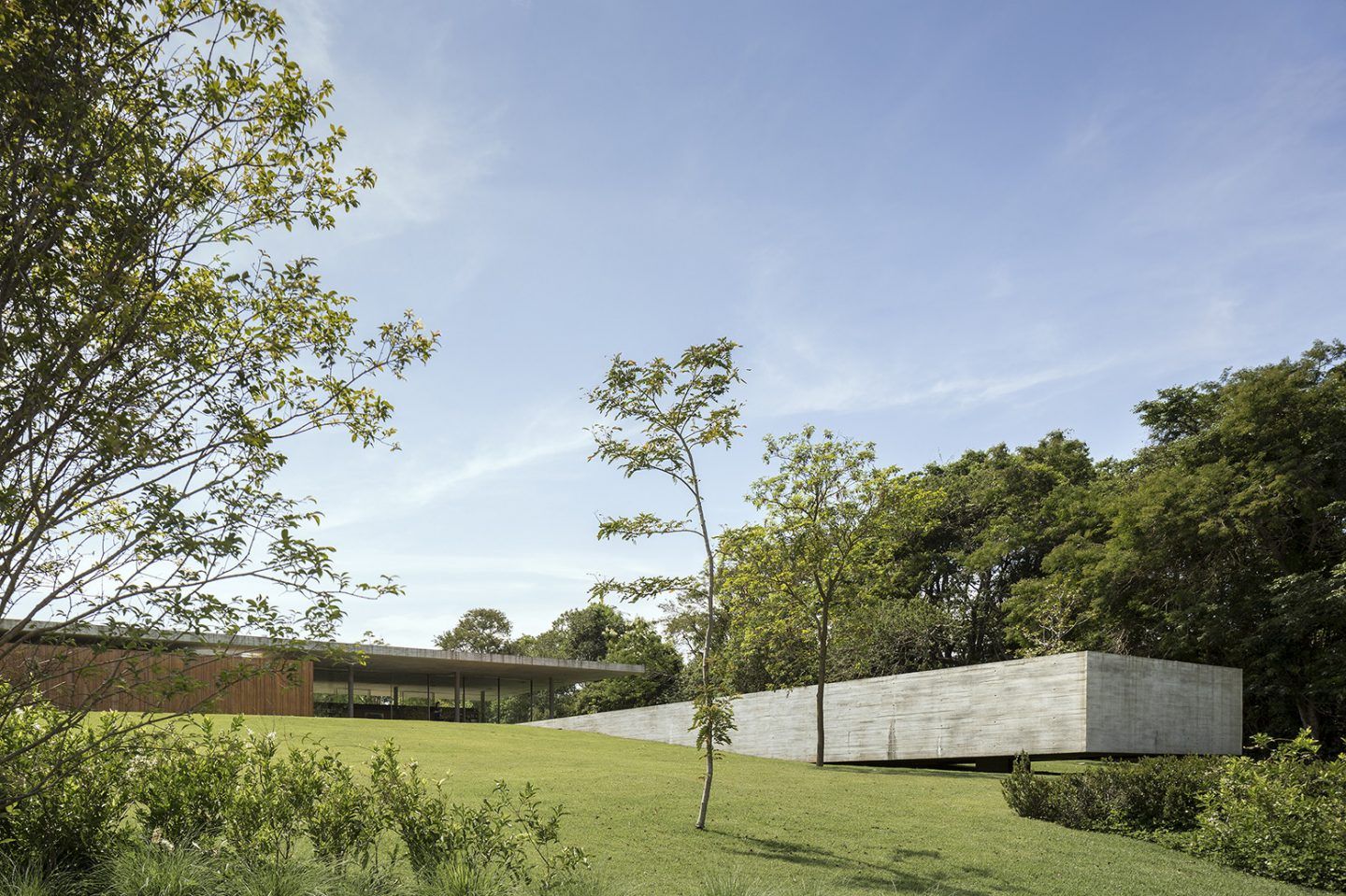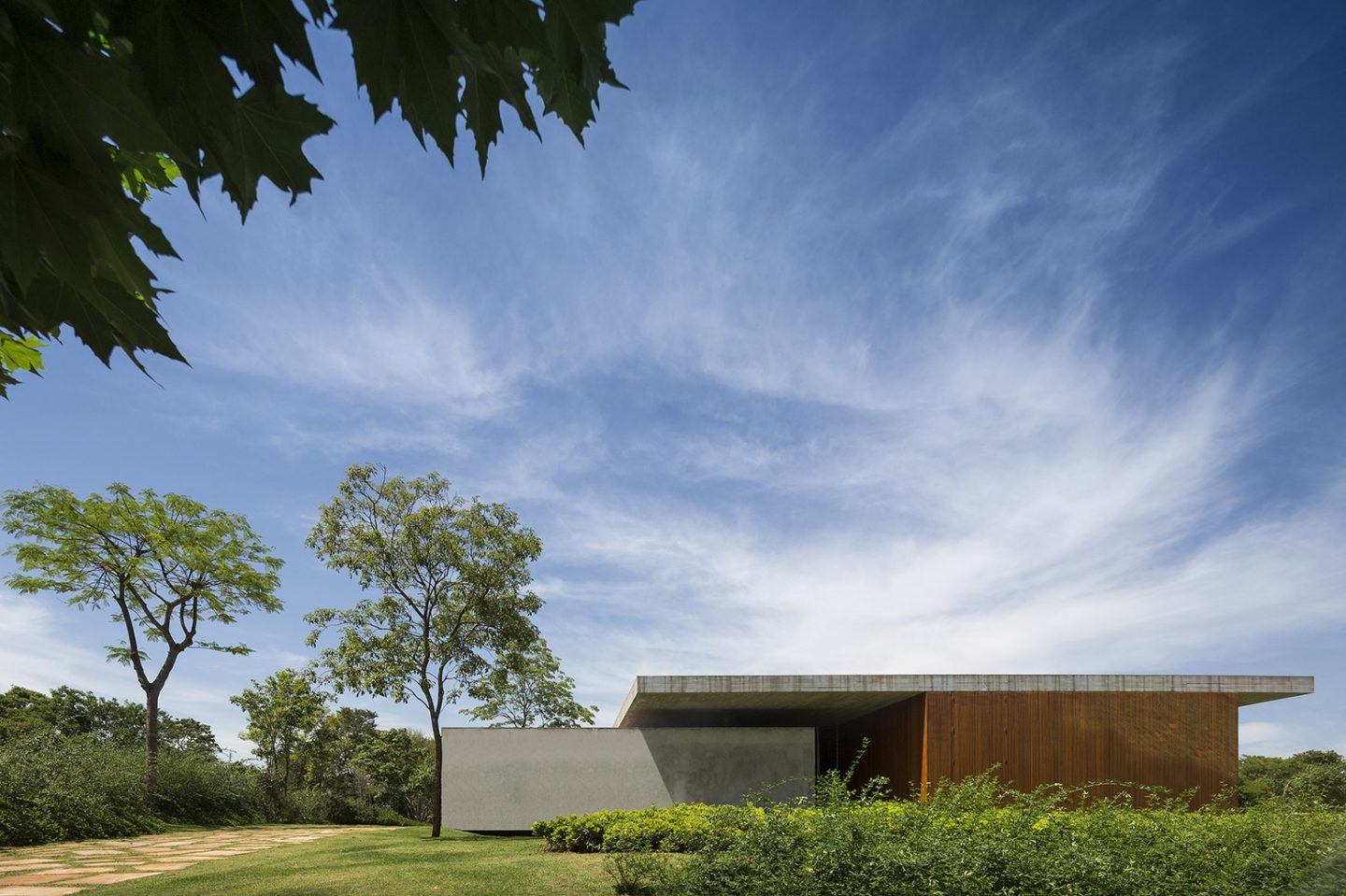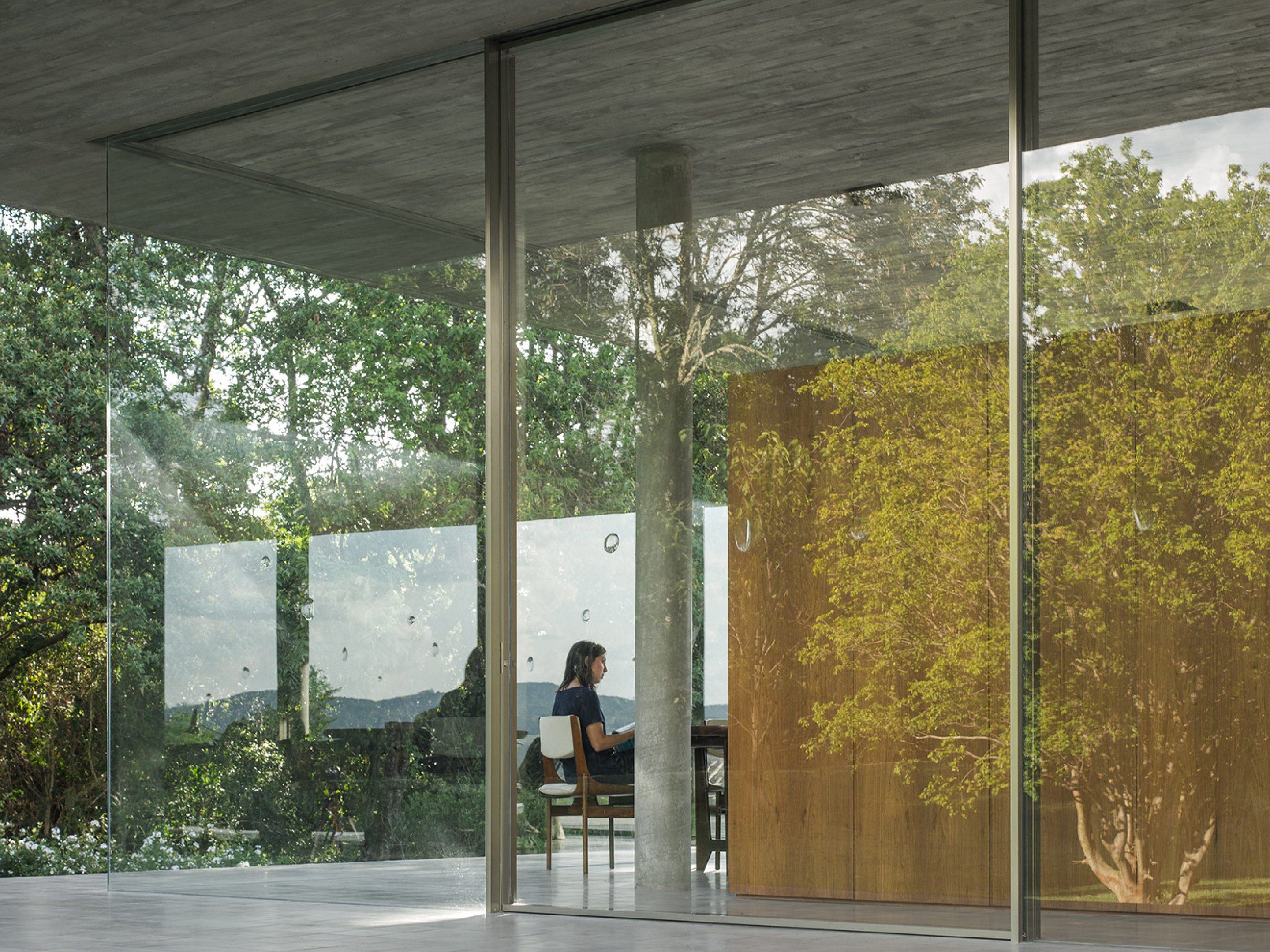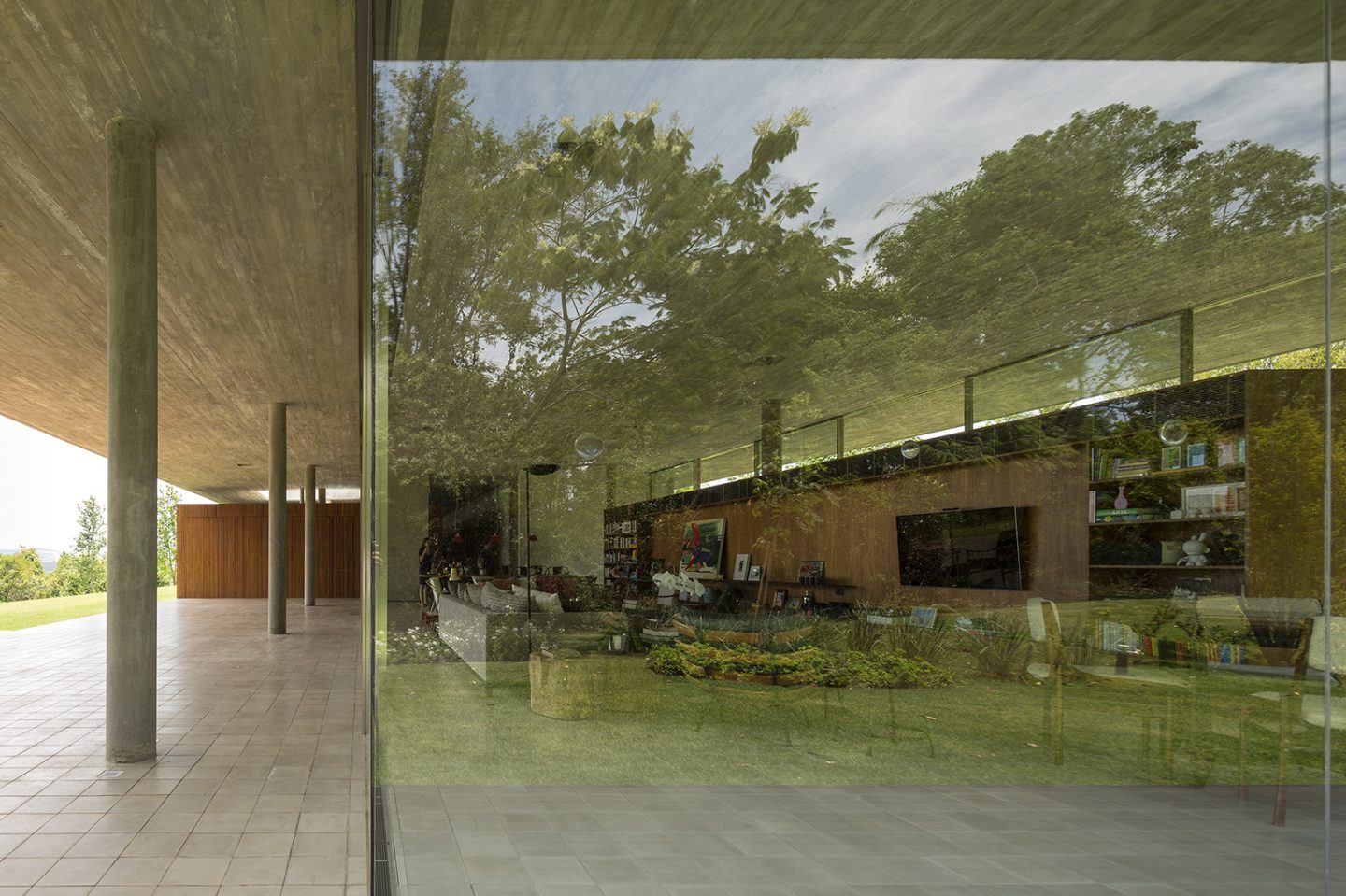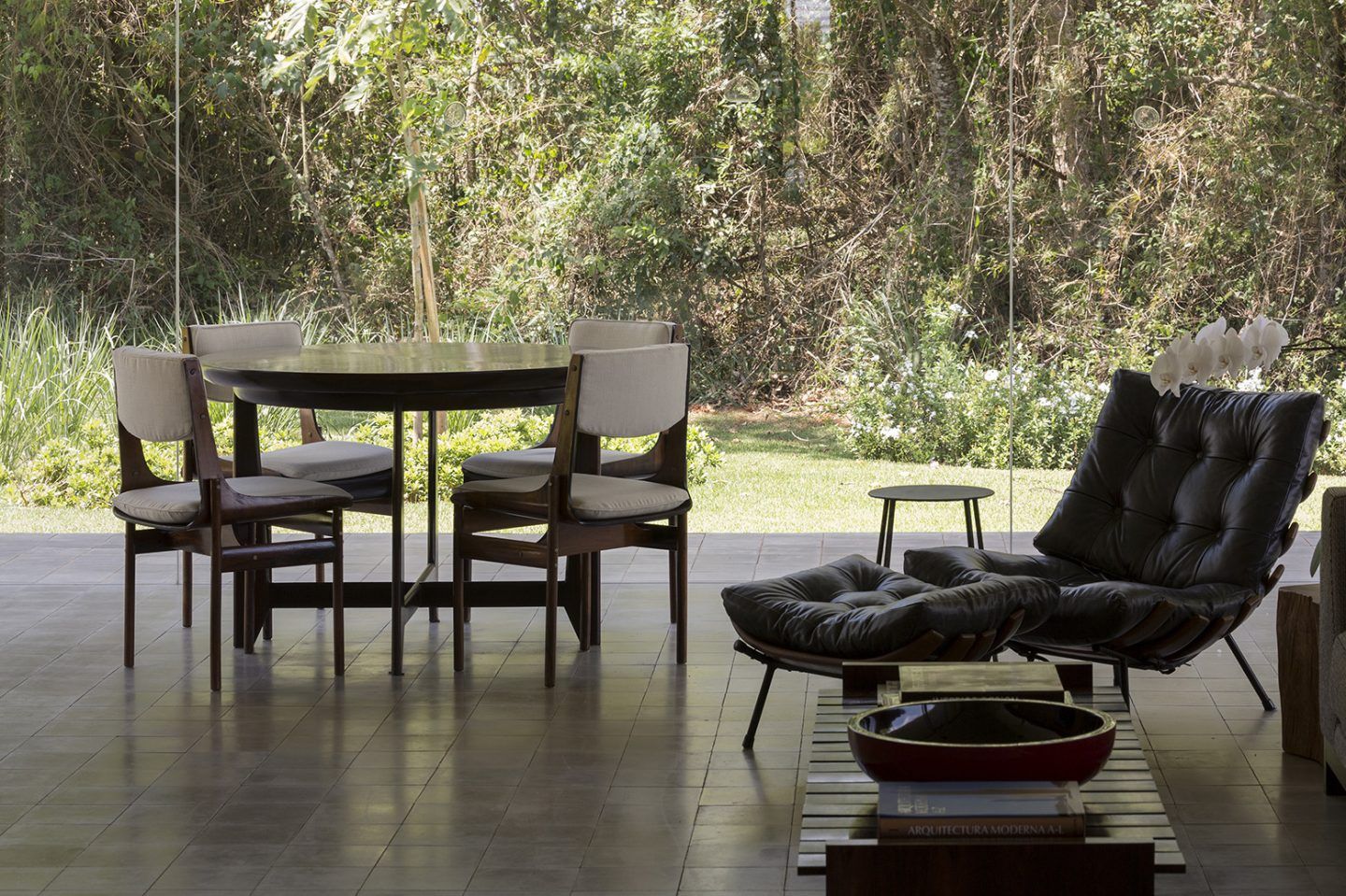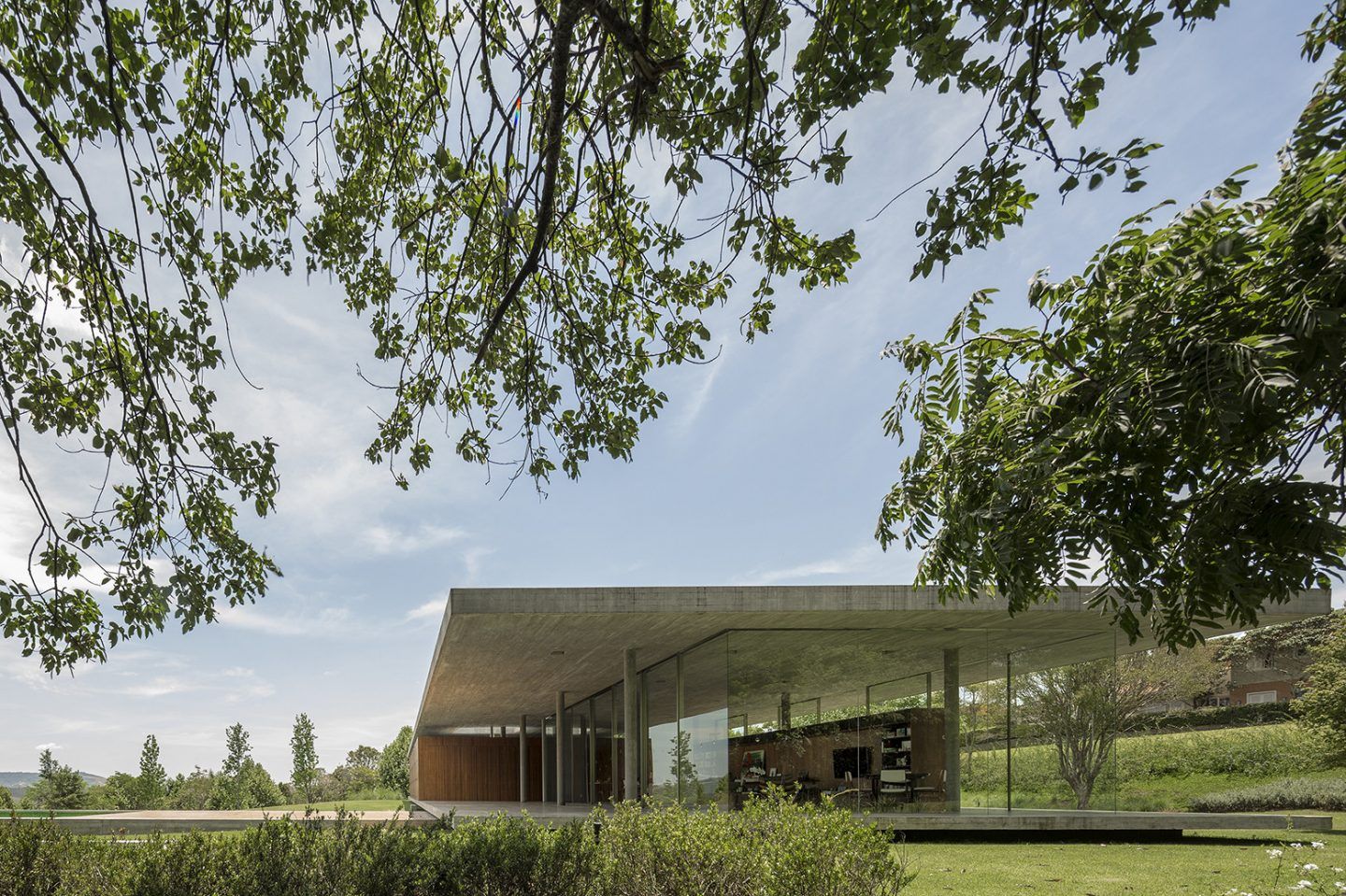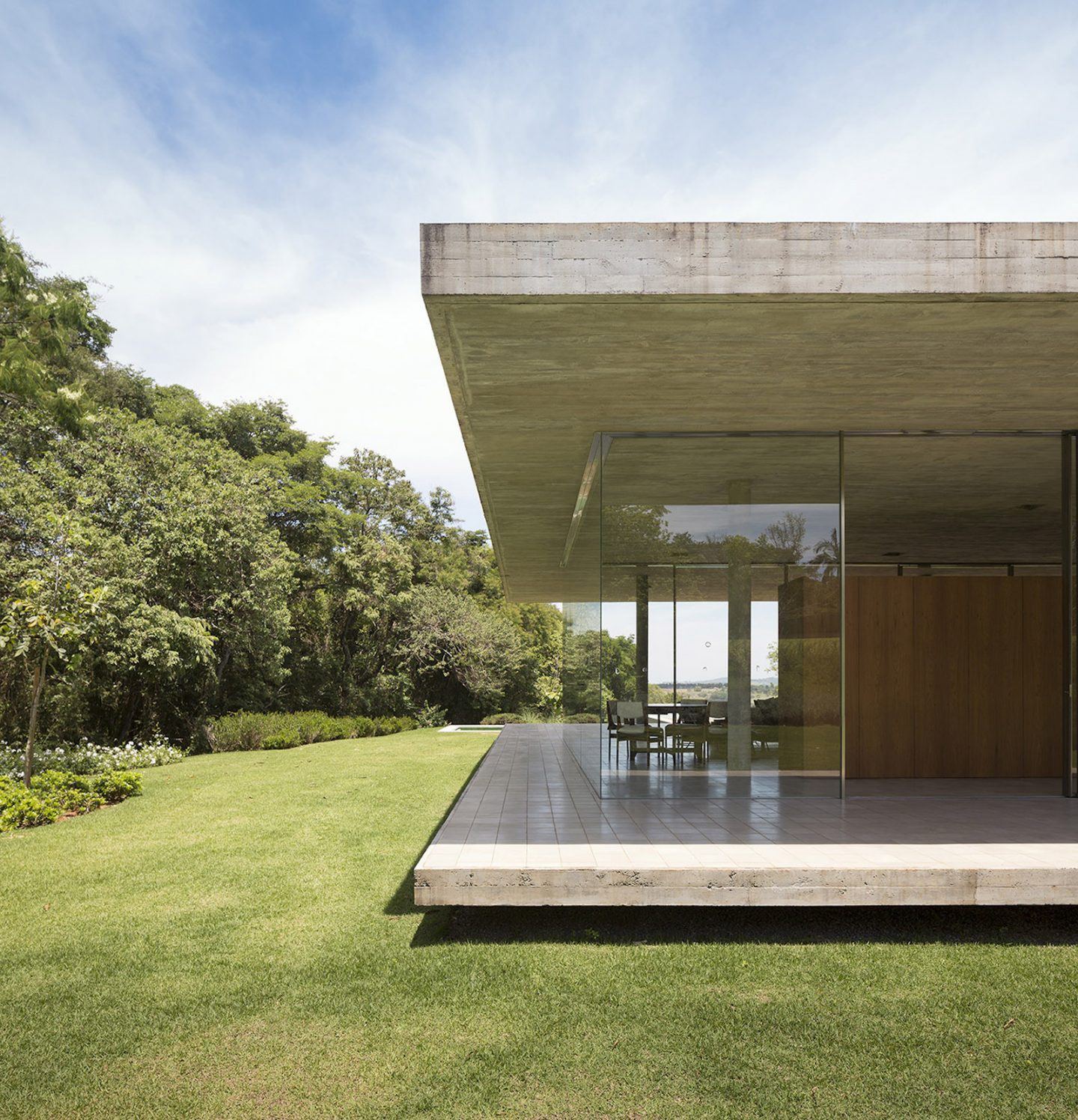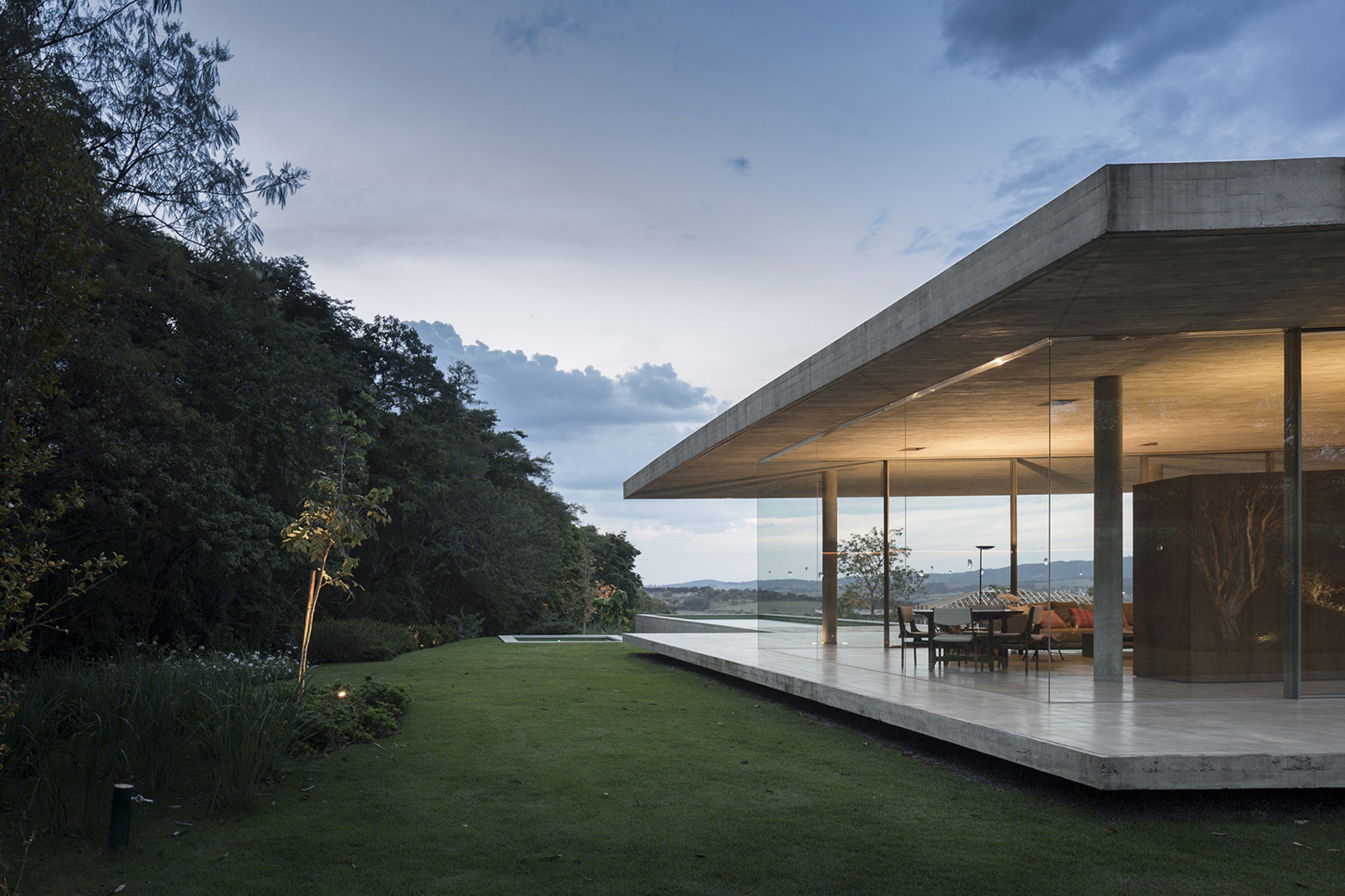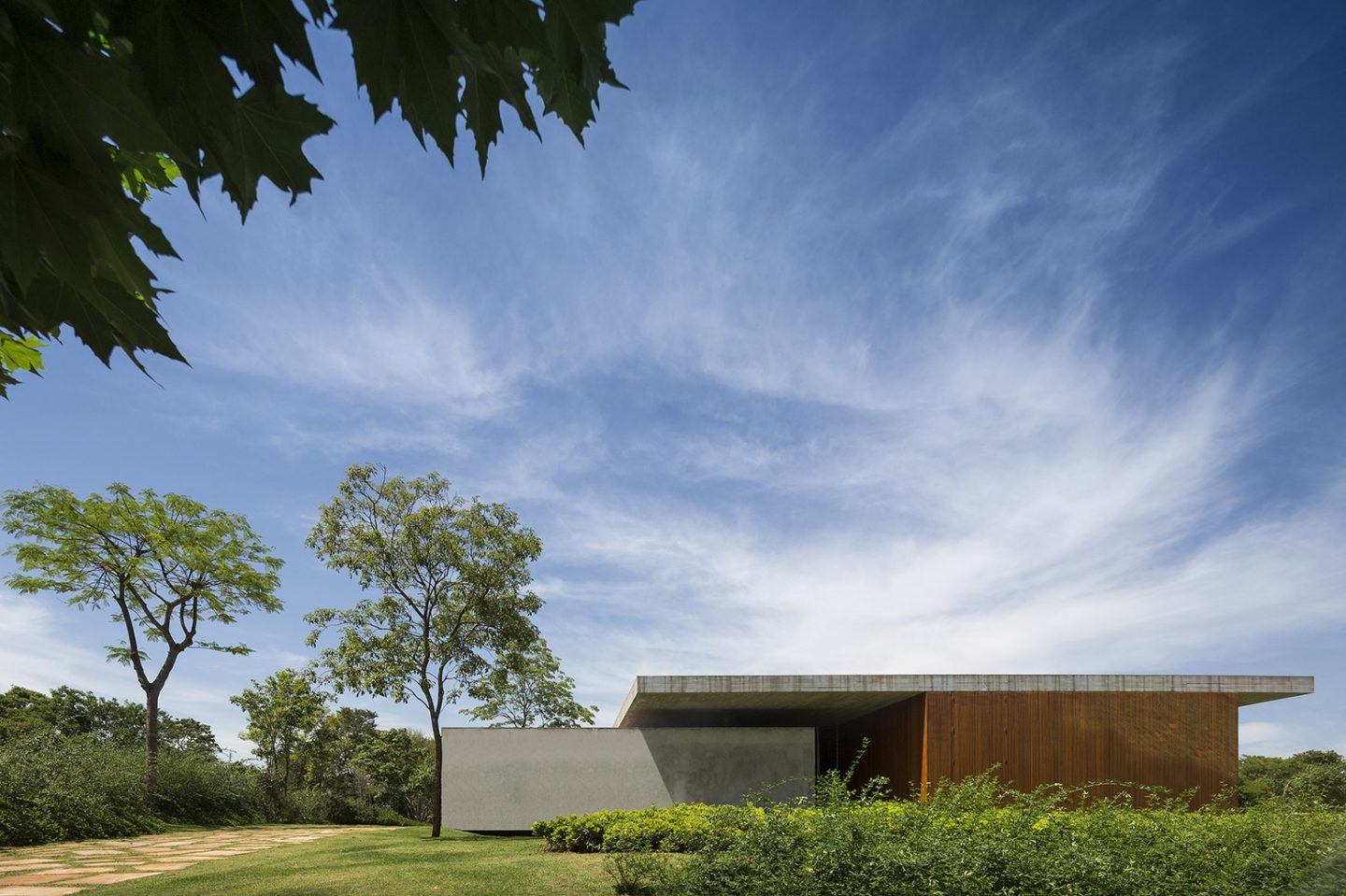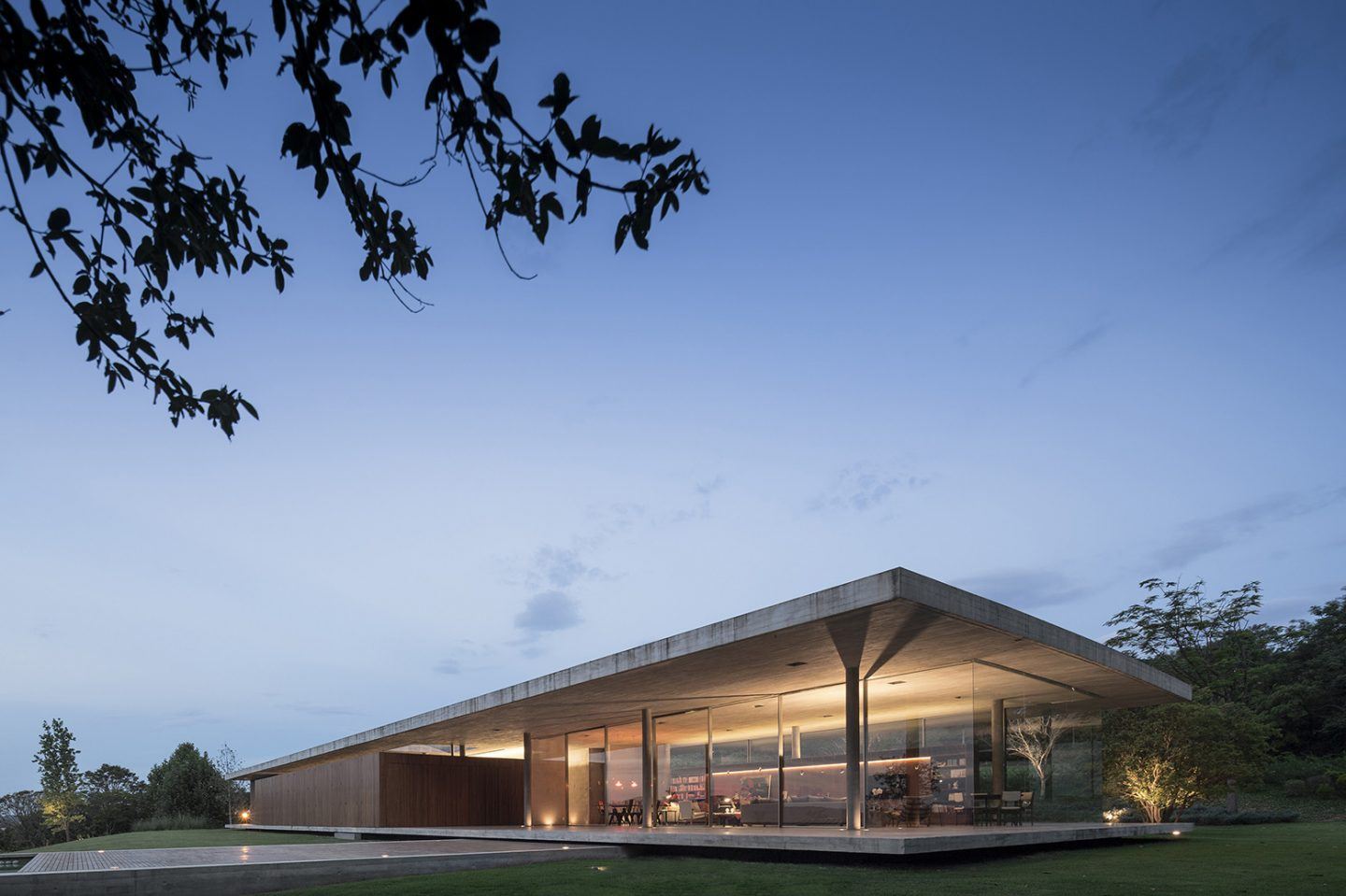 Architecture: Studio MK27, Marcio Kogan and Samanta Cafardo. Interiors: Studio MK27, Diana Radomysler. All images © Fernando Guerra