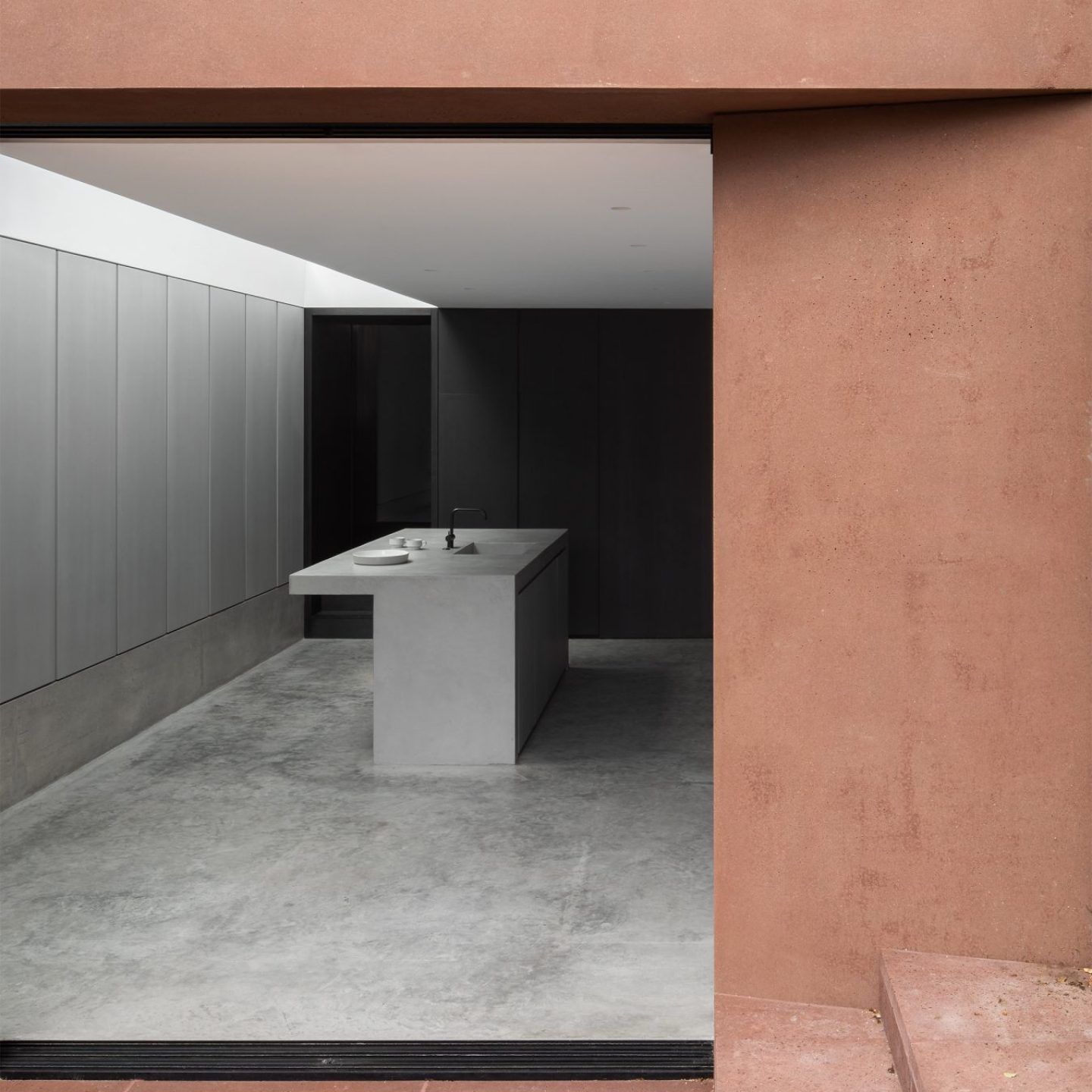 Al-Jawad Pike Adds A Contemporary Extension To A Victorian Property In London
London-based studio Al-Jawad Pike has added a new extension to a Victorian terraced house within the Shaftesbury Park Estate Conservation area of Wandsworth, London. Characterized by concrete and contrasting tones, the addition complements the principal structure effortlessly.
Titled 'Elsley Road', the minimal residential project "involved a complete overhaul of the existing house, replacing the ground floor kitchen outrigger with a new light filled kitchen, reconfigured first floor, and the addition of a new loft bedroom," explains a statement of the firm. Formed with large pigmented concrete panels assembled in a column and beam arrangement with a tapering silhouette, the new ground floor extension introduces a contemporary character to the local architecture. "The external patio area was tonally matched to the earthy red concrete and arranged to create a formal expression that provides continuity from ground to building," the statement continues. Inside, clean lines add to the modern aesthetic; the interior's muted palette of grays and blacks promotes tonal variation and adds spatial depth to the site, while creating spaces of comfortable repose.