Name

Project

Mattonelle Margherita

Images

Words
Italian ceramic manufacturer Mutina has launched a decorative surface tile collection in collaboration with artist-designer Nathalie Du Pasquier: 'Mattonelle Margherita'. With its strikingly distinctive look, the project is designed to personalize spaces through various patterns and endless configurations—the results being nothing less than unique.
Mutina is no stranger to collaborations. For years, the Italian studio has transcended the limits of ceramics, combining technology with different hand-crafted details and experimentations towards unique products. Their tiles are created from the minds of the world's leading international designers, who have helped elevate Mutina's functional furnishing to one-of-a-kind artworks, architectural components, and interior design experiences. For their latest collaboration, they have partnered with French-born, Milanese artist and designer Nathalie Du Pasquier to develop a "complex project featuring a blend of different aesthetic and formal means of expression," the studio tells us—delineating a design landscape that is telling of the artist's unique and experimental craftsmanship.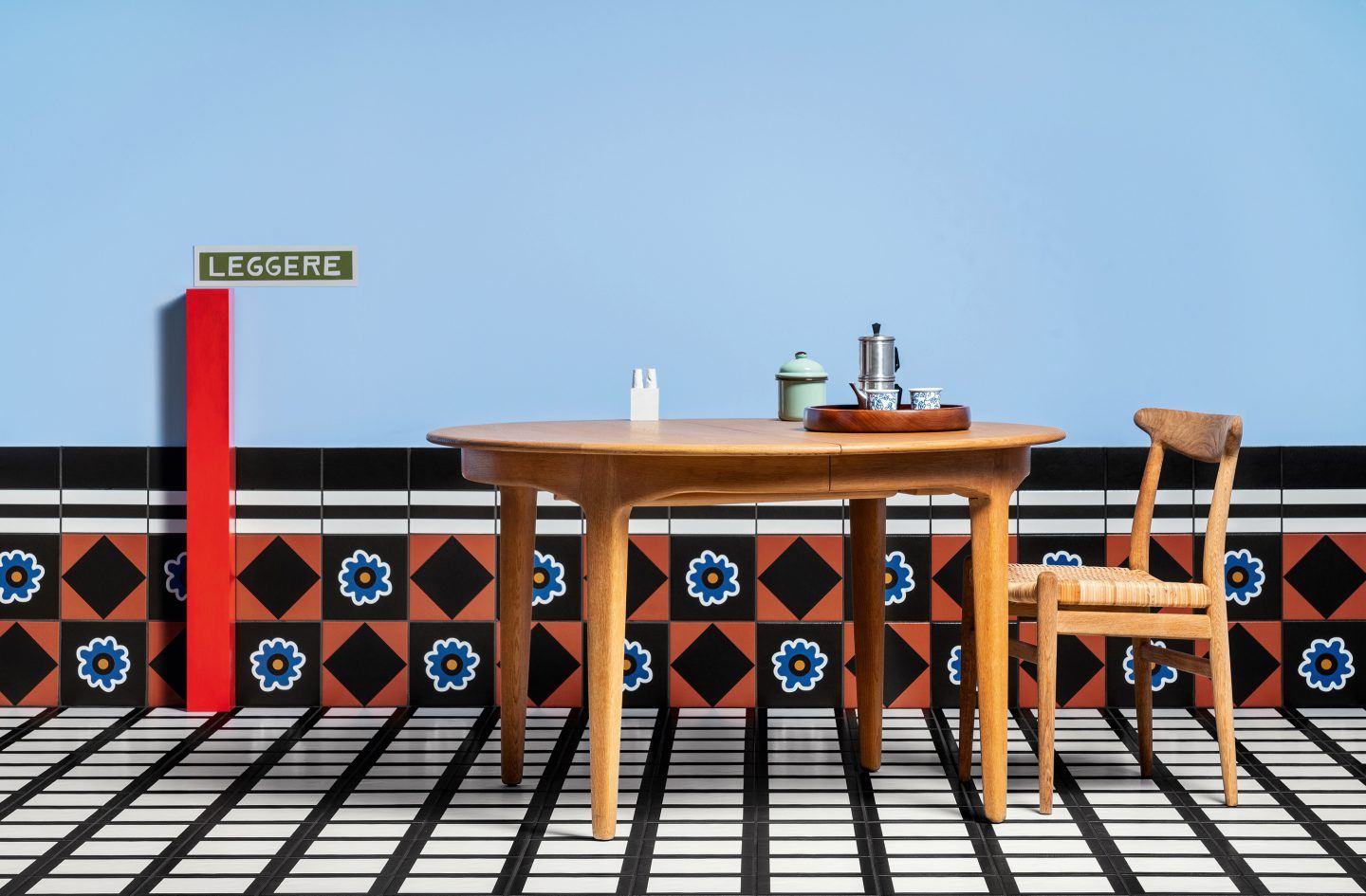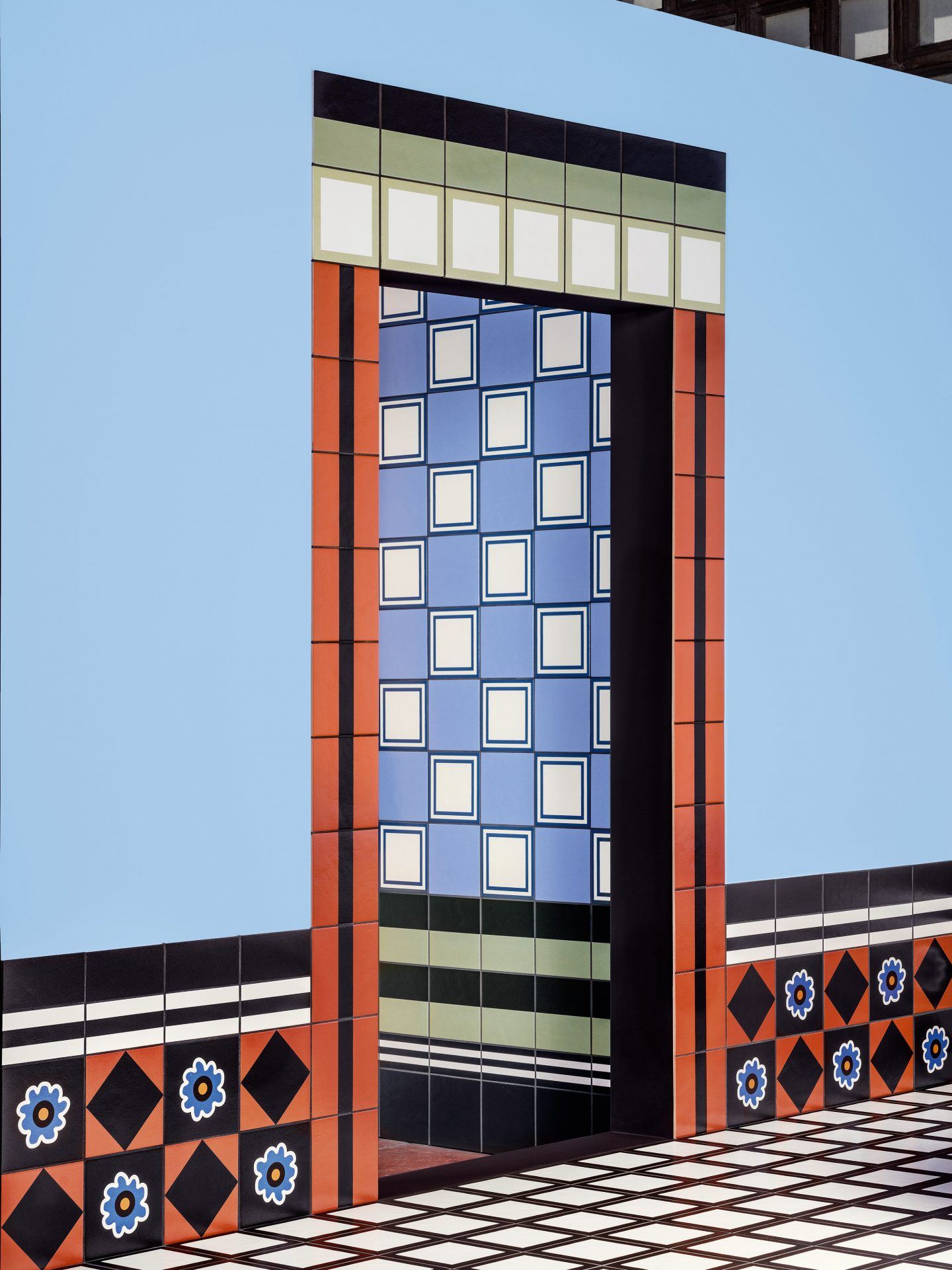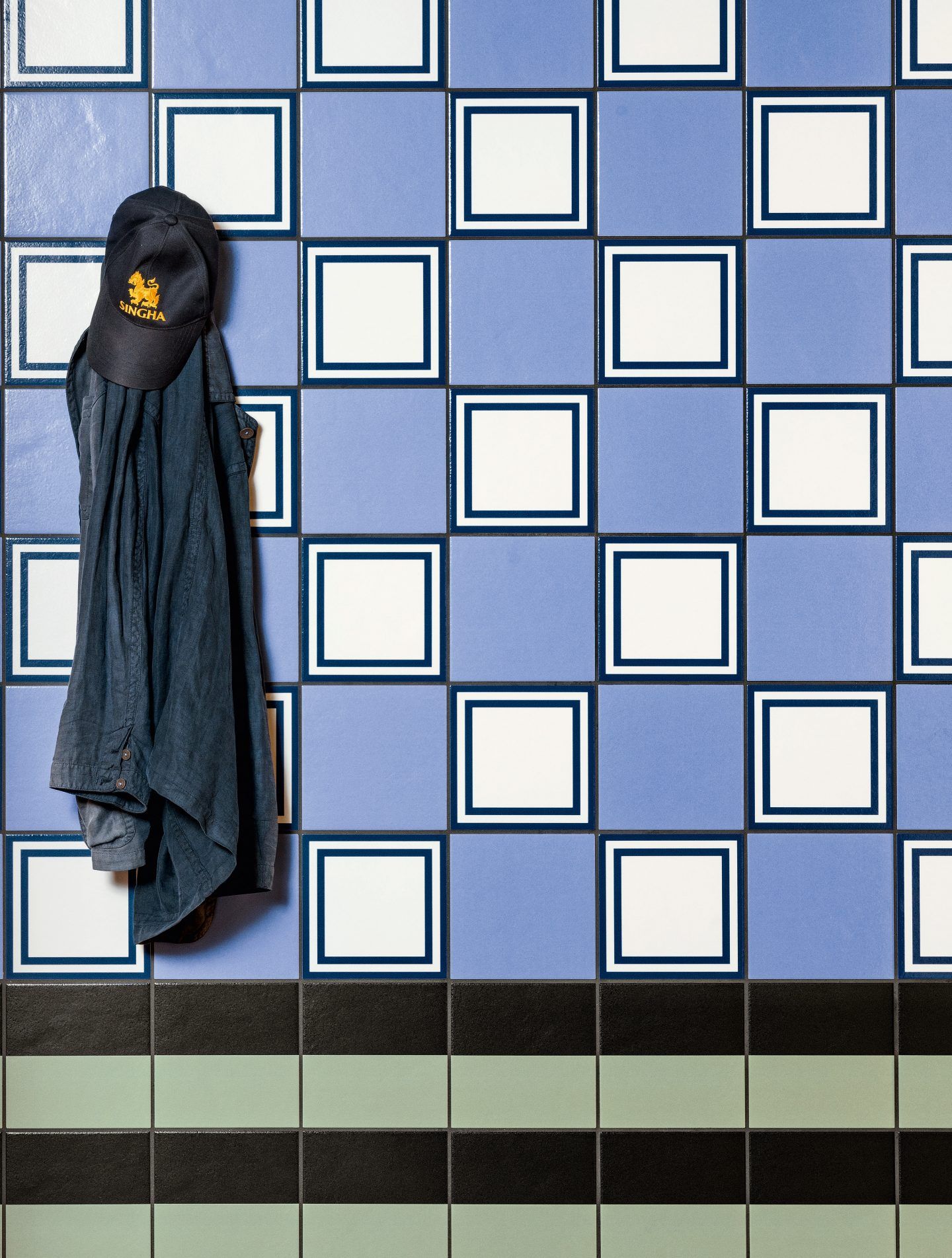 A continuous play of simple forms, geometries, and a vigorous visual language are distinctive traits of Du Pasquier's creative practice. An established designer since the 1980s, she has made painting her favored means of expression, and it is for this that she is widely recognized—her work is held at galleries throughout Europe and beyond. Mutina gave free rein to Du Pasquier's creativity; in return she broadened the studio's creative horizons with the exclusive tiles collection 'Mattonelle Margherita'.
The collection embodies Mutina's superb expressive language and Du Pasquier's playful spirituality
For the project, the designer took color and graphics as her starting point, aiming towards novelty while remaining contemporary. "The collection is characterized by a dual concept: on the one hand, a simple, minimalist style, evident in the plain-colored elements, and on the other hand, a courageous, creative approach, characterized by a large variety of graphics," explains Mutina to IGNANT. With different degrees of sophistication and application—some colorful, audacious, and slightly futuristic, yet others simple and minimal—the wide range of tiles fully embodies Mutina's superb expressive language and the designer's playful spirituality.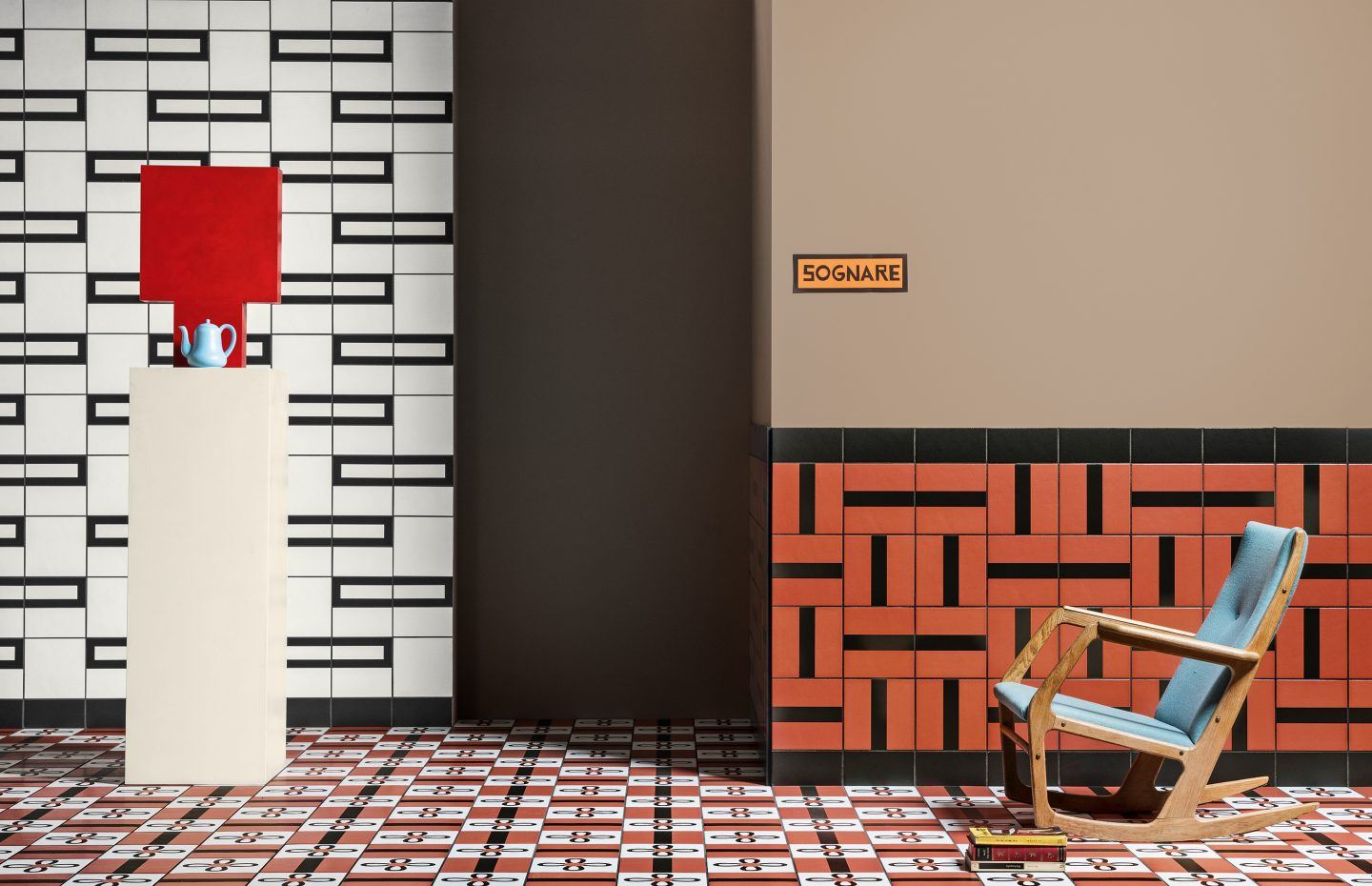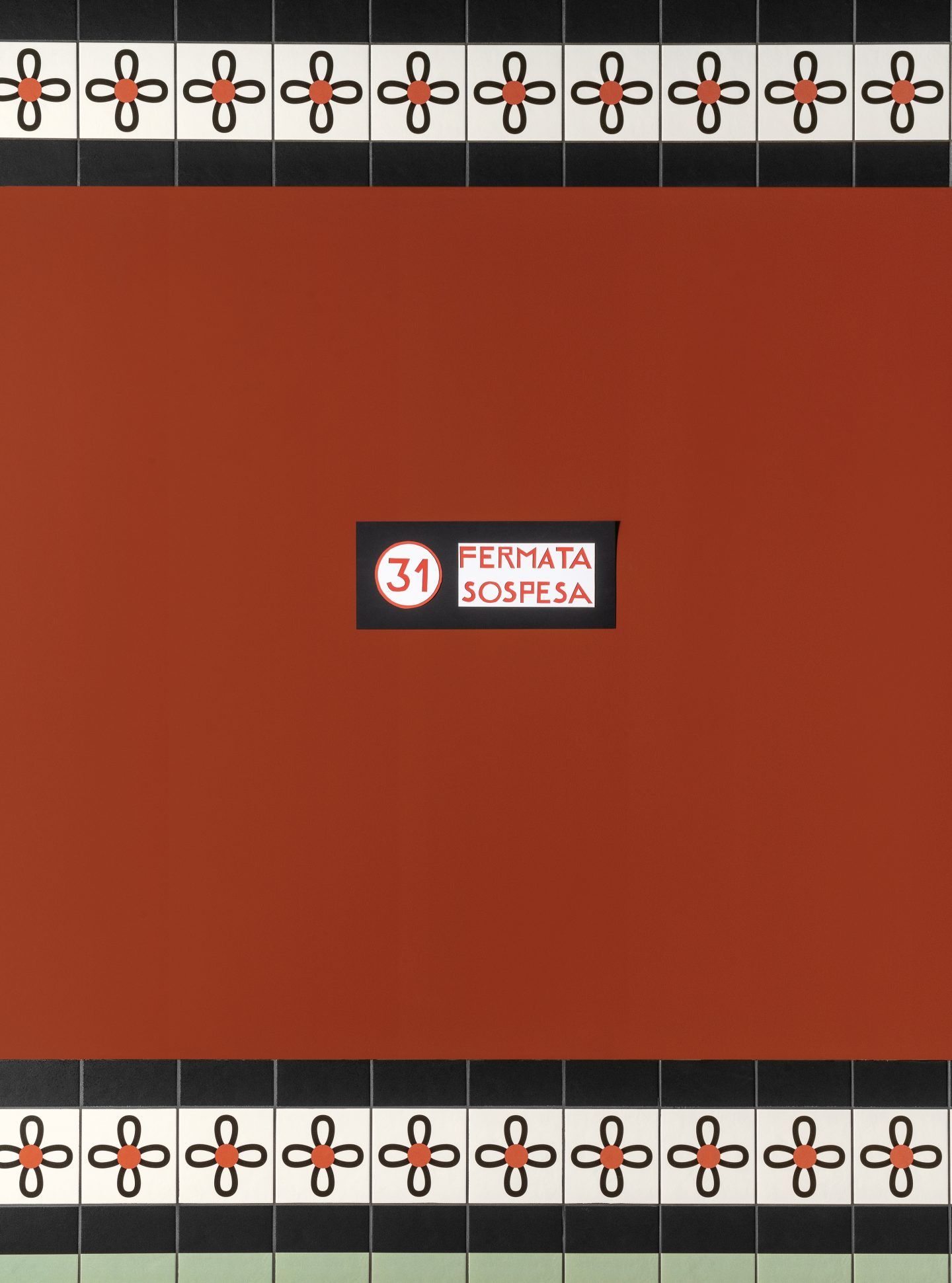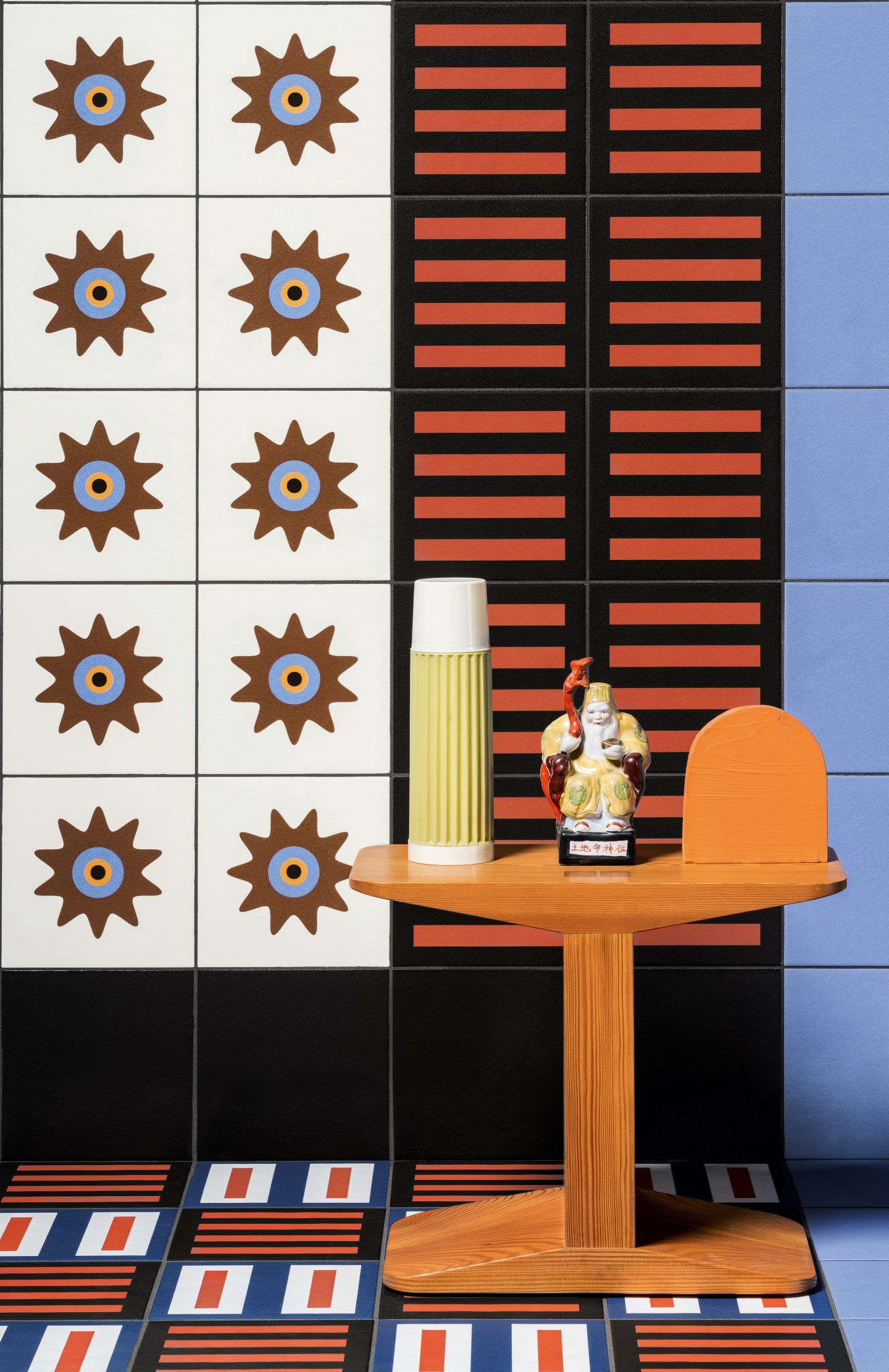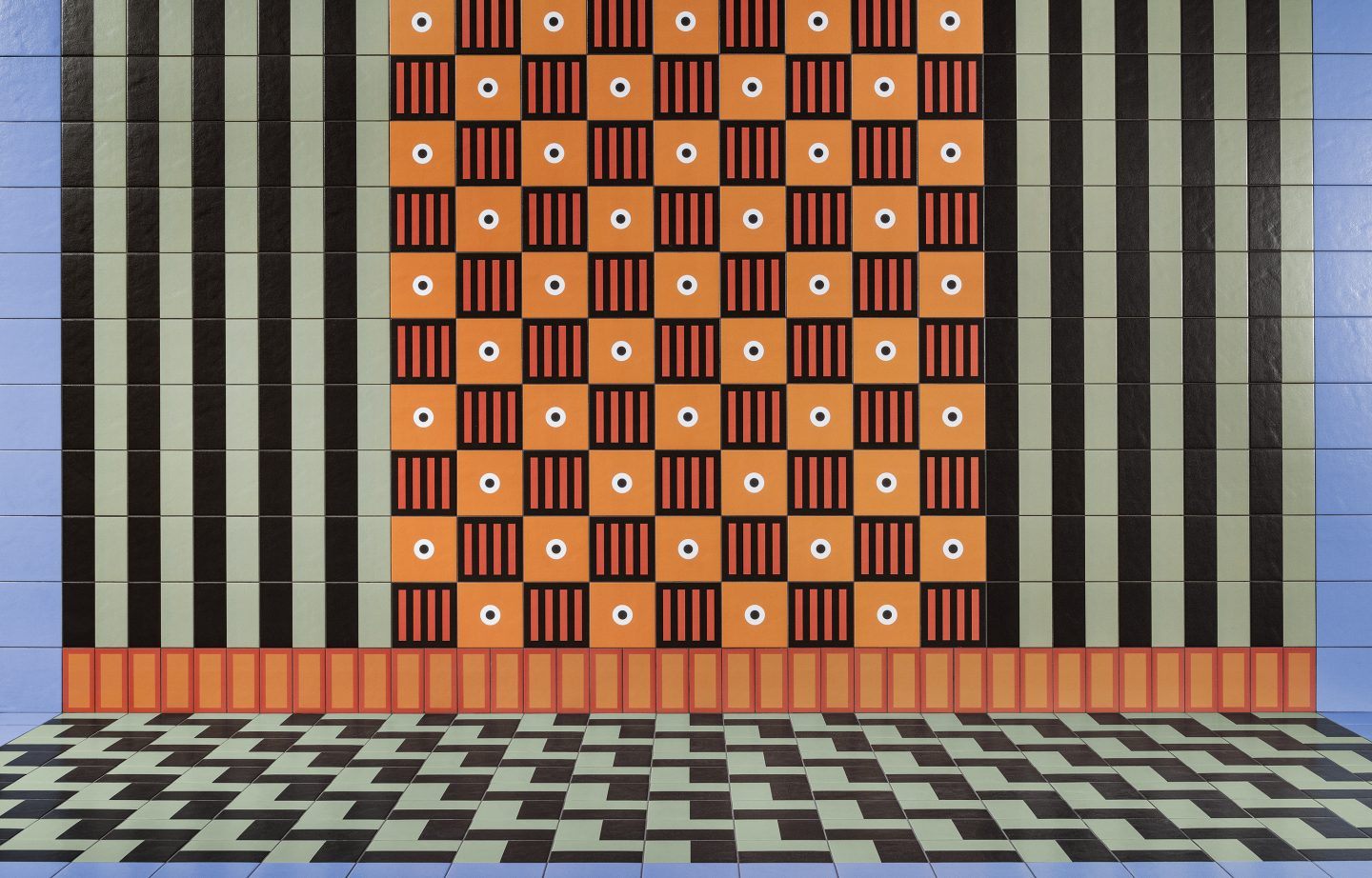 Du Pasquier has not simply designed new tiles, she has developed an entire concept for interior settings, by combining ceramic elements and paint. "The palettes have been selected using the paints from the Accents project already in the range (Clay, Oxide, Pearl, Pine, Sand, and Terra), with the addition of new Margherita Paints, a range of colorings (Rosa, Azzurro, Arancione, Giallo, and Verde) available in Matt and Satin versions, developed by the artist specifically for the collection," explains the studio. Created in glazed porcelain stoneware, the tiles have a satin-finish surface that looks vivid and polished. "To obtain the best possible result in terms of finish and color, careful research has gone into the glazes, in order to identify the most reactive, so as to give a bright, vibrant finish to the satin-effect surface," they add.
The 'Mattonelle Margherita' tiles redefine any space with individual motifs and stories.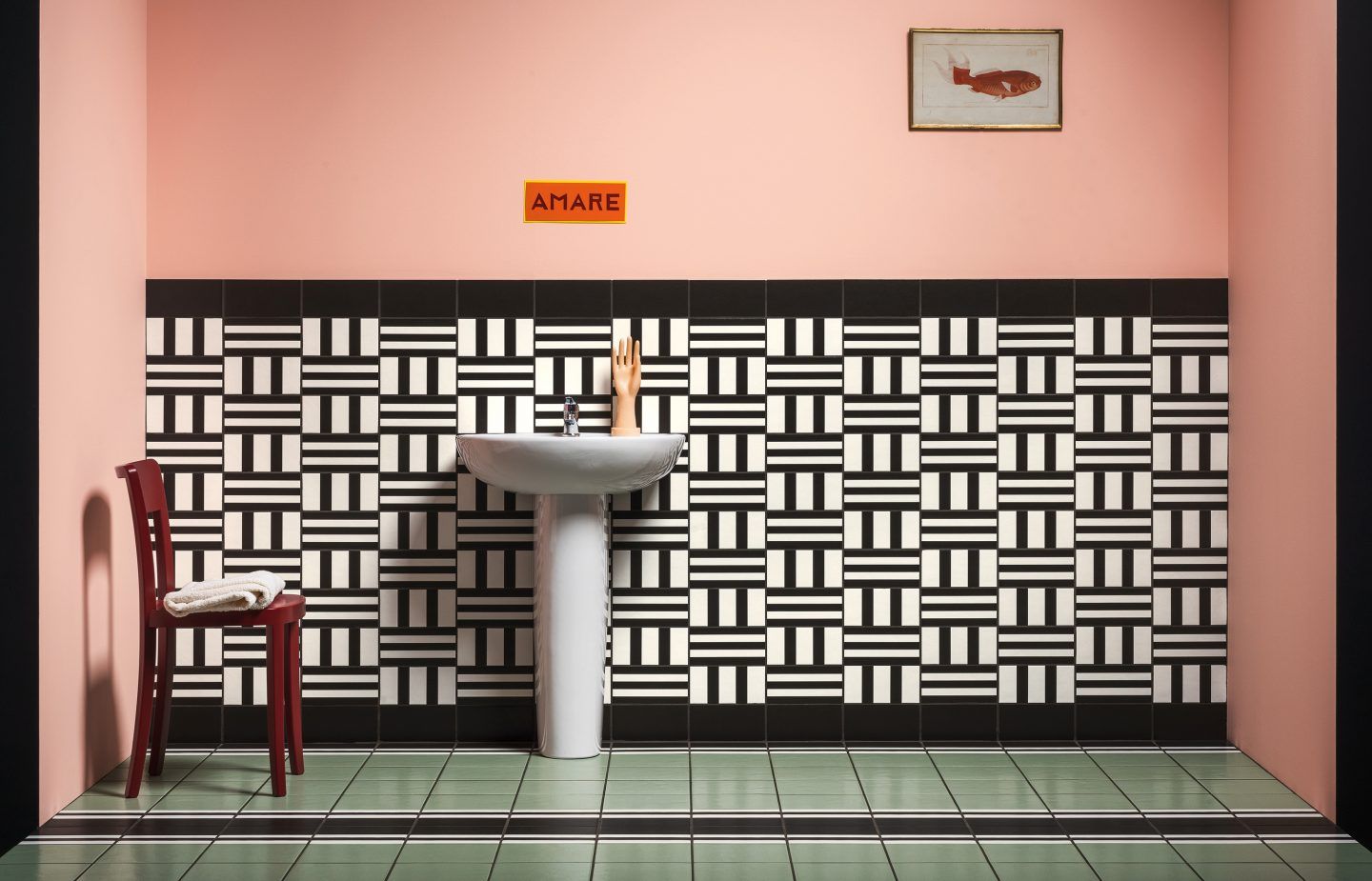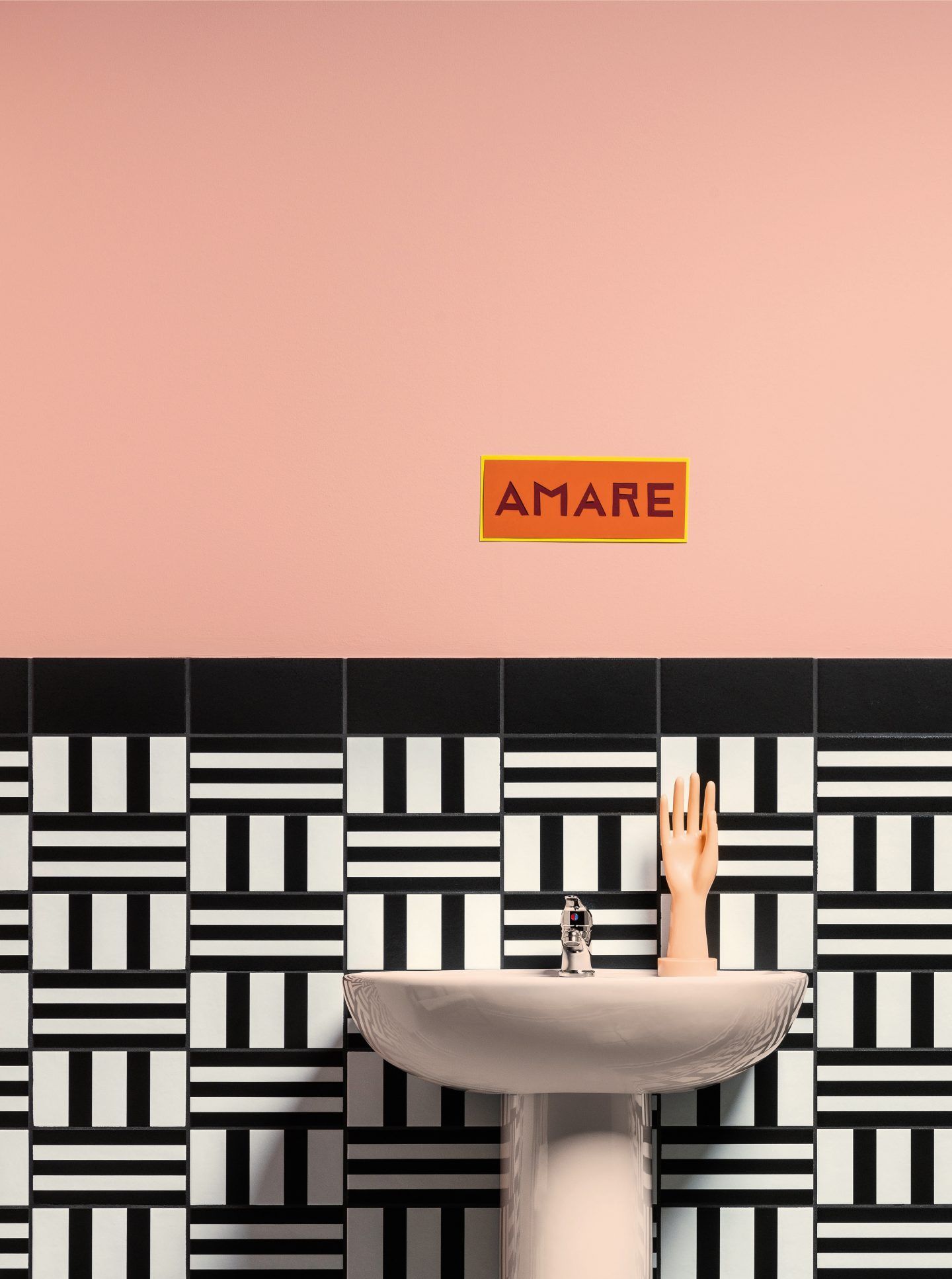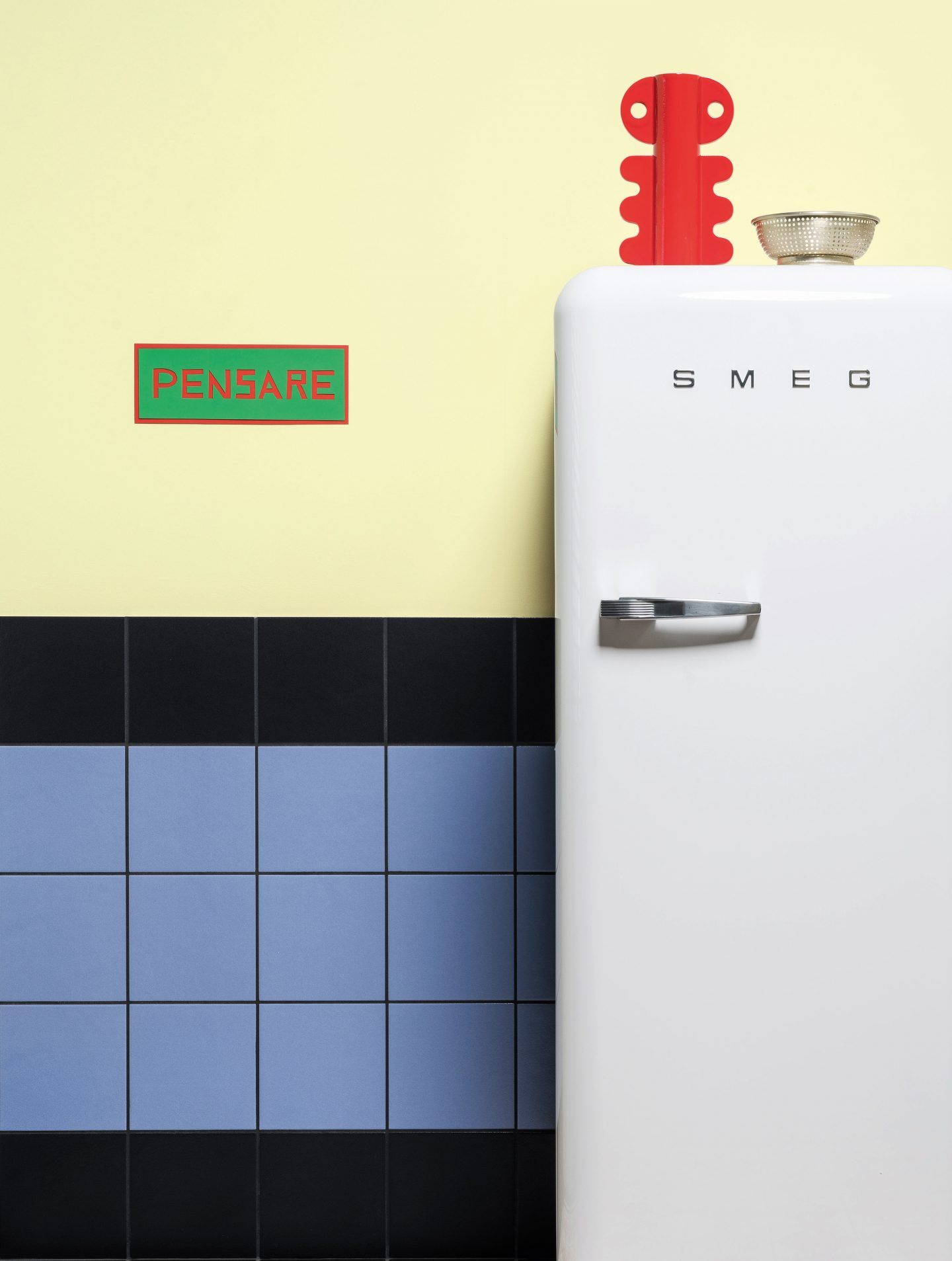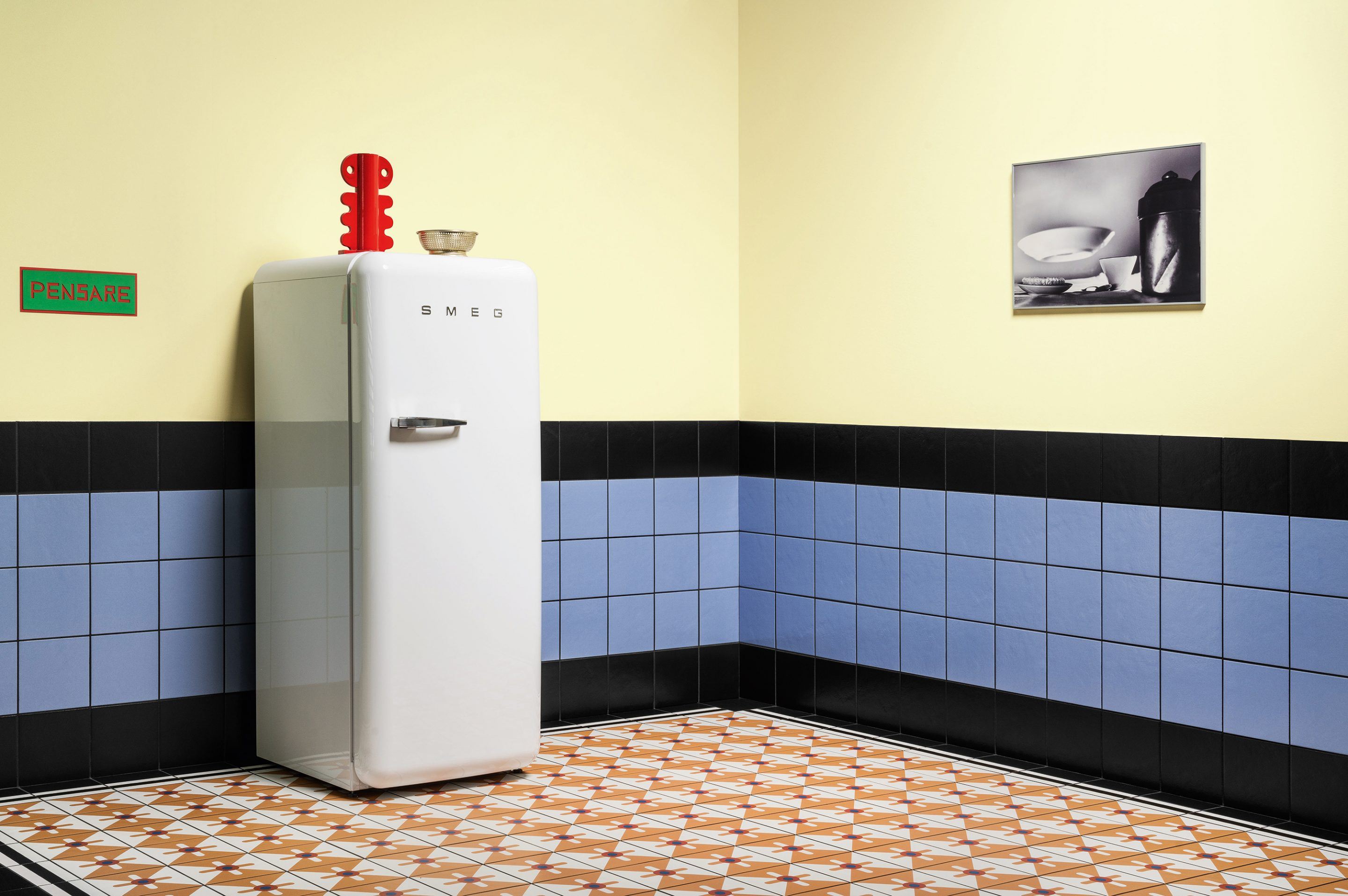 Composed of 41 different hand-designed patterns, the tiles allow for the creation of all possible layouts and surfaces, and are "ideal for those who like to experiment and play around with covering materials to obtain surprising results," shares the designer. The collection is especially suitable for small spaces and environments where tiles are normally used—a bathroom, a part of a kitchen—in which floors, moldings, and walls can be adorned with different graphics, and pieces combined in an endless variety of ways. These tiles, however, "can be used in slightly more radical ways in these places," says Du Pasquier.
"The tiles are ideal for those who like to experiment to obtain surprising results"
Viewed as a material to dress up spaces, when applied to both floors and walls the tile can form vibrant, captivating settings. "A bathroom featuring four different patterns and strong colors [for example]; it can be a lot of fun for an architect to play around with, using a little imagination," she adds. The 'Mattonelle Margherita' tiles are unique for they redefine any space with individual motifs and stories, yet the real creativity lies in being able to remix their different styles into unexpected design experiences—just like the ones pictured here.