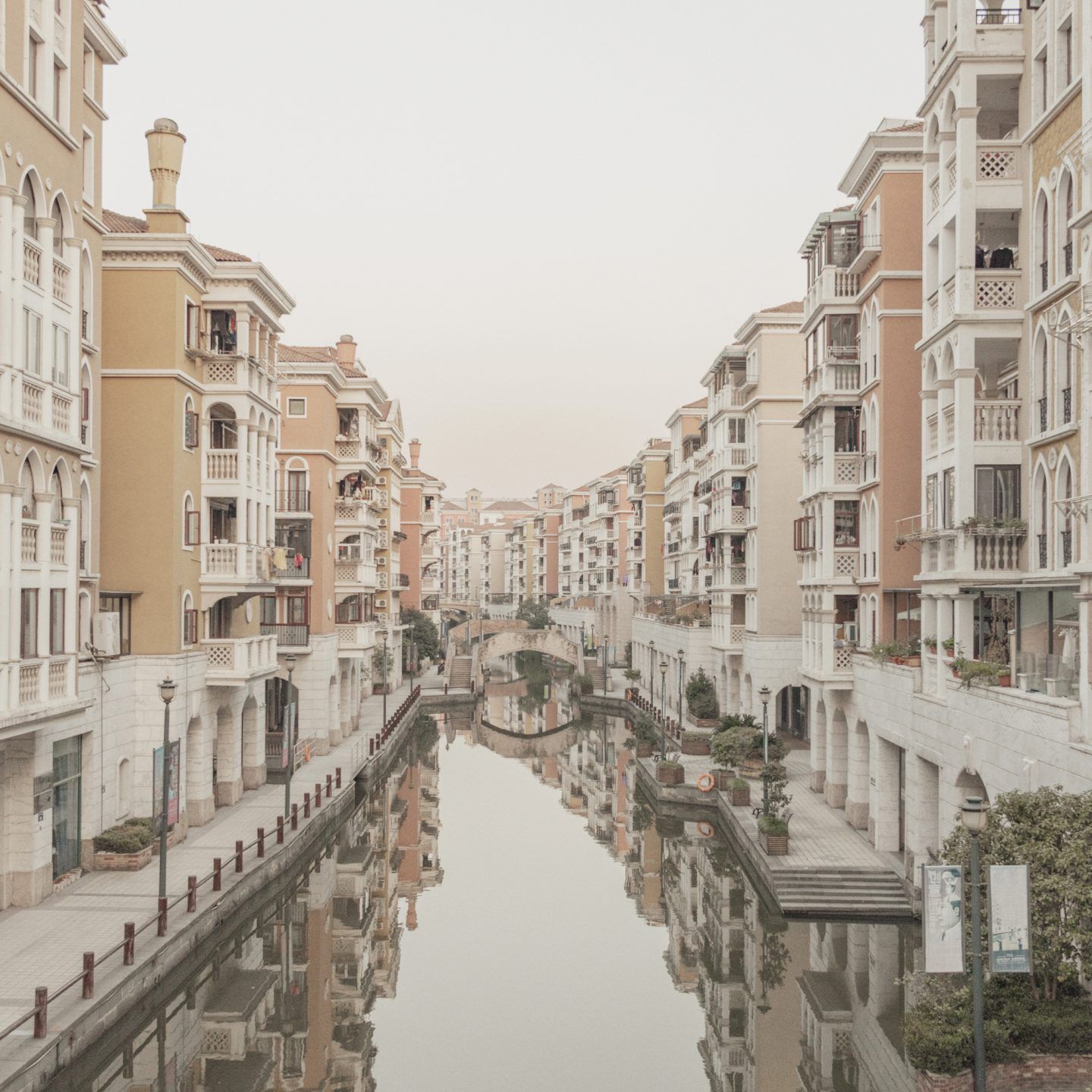 Francois Prost's Photographs Of Architectural Replicas Are As Intriguing As They Are Eerie
In his latest photo series, graphic designer and photographer Francois Prost compares the city of Venice with China's Hangzhou and Little Venice in Las Vegas, whose architecture is built on the blueprint of the former. Titled 'Venice Syndrome', the collection of images is a fascinating and provocative caricature of our globalized culture.
For the series, the Parisian photographer traveled to the city of Hangzhou, China, and to America's City of Lights, Las Vegas, to capture the recreations of the iconic Venetian sights—from the Rialto bridge to the world-known Piazza San Marco. Both destinations are striking examples of 'duplitecture', a predominantly Chinese trend of replicating foreign environments and iconic architecture styles. In 'Little Venice' in Las Vegas, elements are mainly rebuilt as tourist attractions, whereas the Venice replicas in Hangzhou are more remarkable, planned as real functioning neighborhoods. Prost took photos of both duplicate destinations and later replicated the compositions with the actual locations in the iconic city of canals.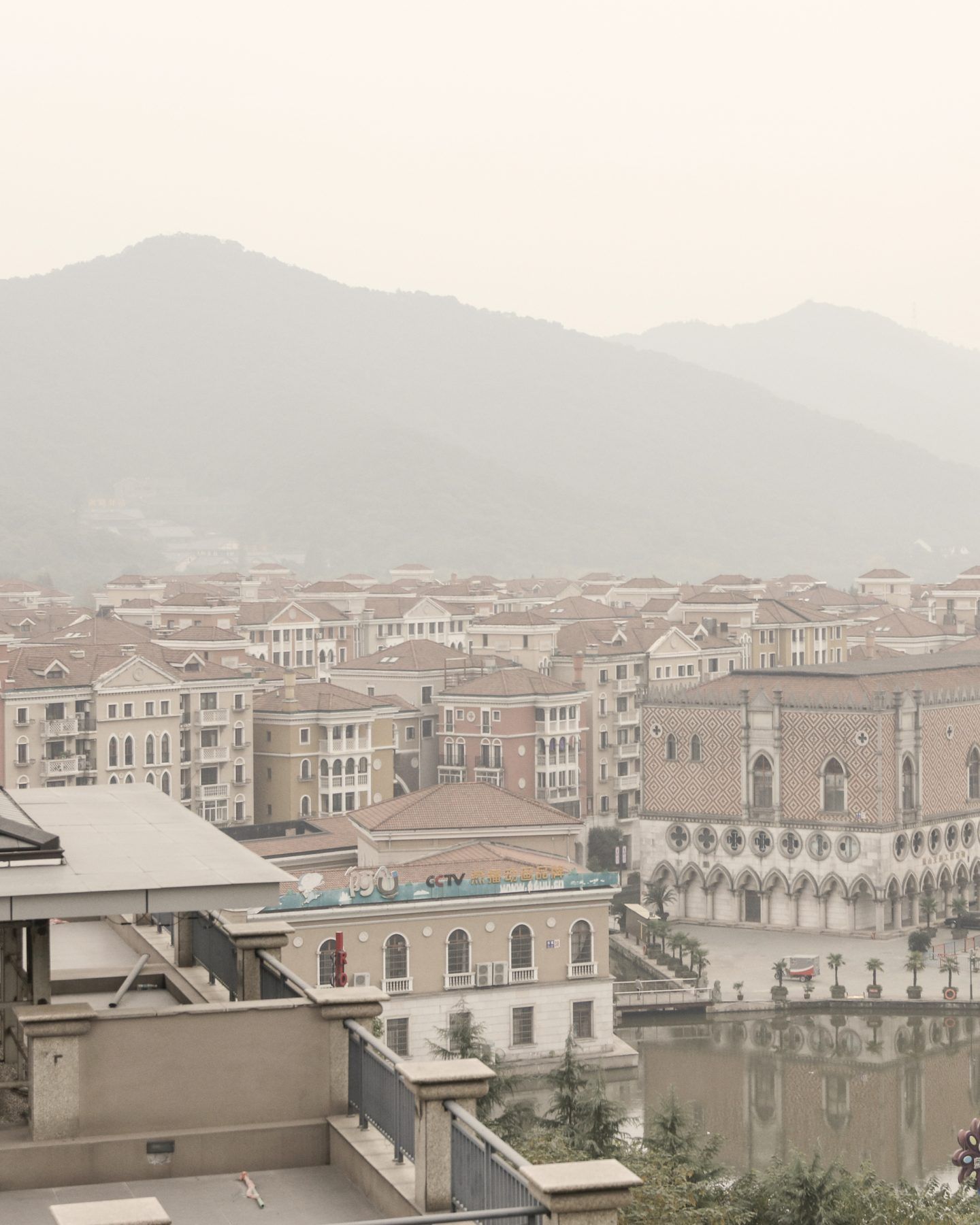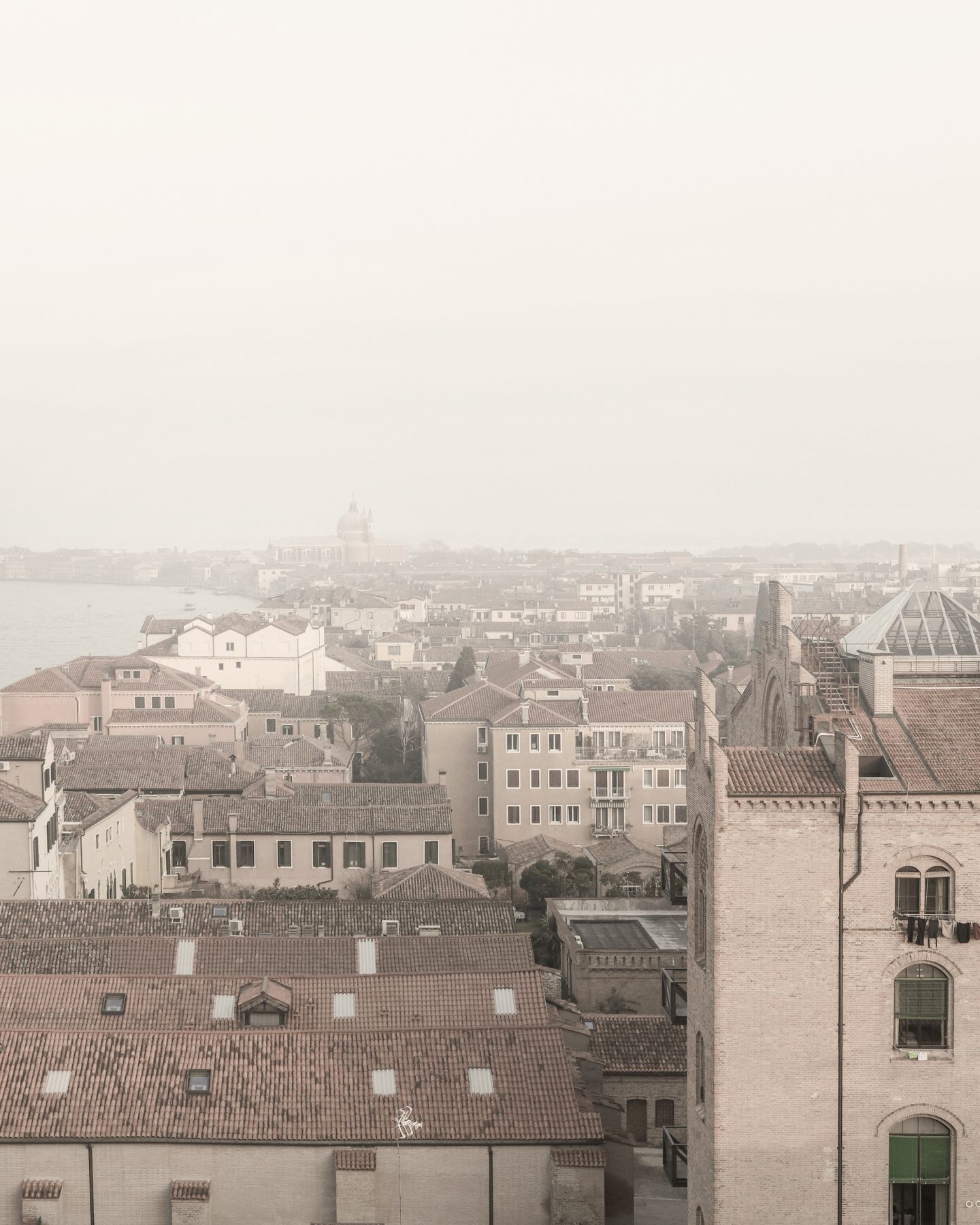 Prost is interested in how the media influences the way people process art and architecture. The series is a follow-up to his successful series 'Paris Syndrome', which was likewise inspired from the concept of Stendhal Syndrome, also known as Florence syndrome—a term coined for a psychosomatic response to incredible works of art—and the concept of Paris Syndrome, a condition triggered by the disconnect between the idealized vision and the real appearance of world-famous cities. Comparing the original with their replicas, 'Venice Syndrome' invites viewers to explore the similarities and differences between the duplicate sites. Because the landmarks are so meticulously recreated and the compositions almost identical, ascertaining which Venice is 'real' is often not easy—and although unique in their cultural identities, the three distinct places look astonishingly similar. In this, Prost attempts to challenge our perceptions and readiness to accept what is considered truth, as well as our preconceived ideas of foreign cultures and spaces. The fascinating series has been published in a book form, released this week by Hoxton Mini Press and available for purchase here.