London-based maker and designer Charlotte Kidger reprocesses industrial waste into multi-colored sculptural and functional objects, pieces of furniture, and display units.
Blurring the boundary between craft and industrial manufacturing, Kidger's work focuses on the reuse and versatility of expanded polyurethane powder. Made with a signature mix of PU foam dust collected locally in and around London, along with hand-dyed resin, her sculptural designs feature uneven textures, irregular shapes, and stratified colors. "My side tables have often been referenced to Greek ruins due to their corrugated circular forms and broken textured edges," the designer tells us. From the self-developed material to the molds and the final casting, everything is created in house—a lengthy process, which Kidger describes as "slightly unnerving, yet exciting," due to the outcome's unpredictability and uniqueness.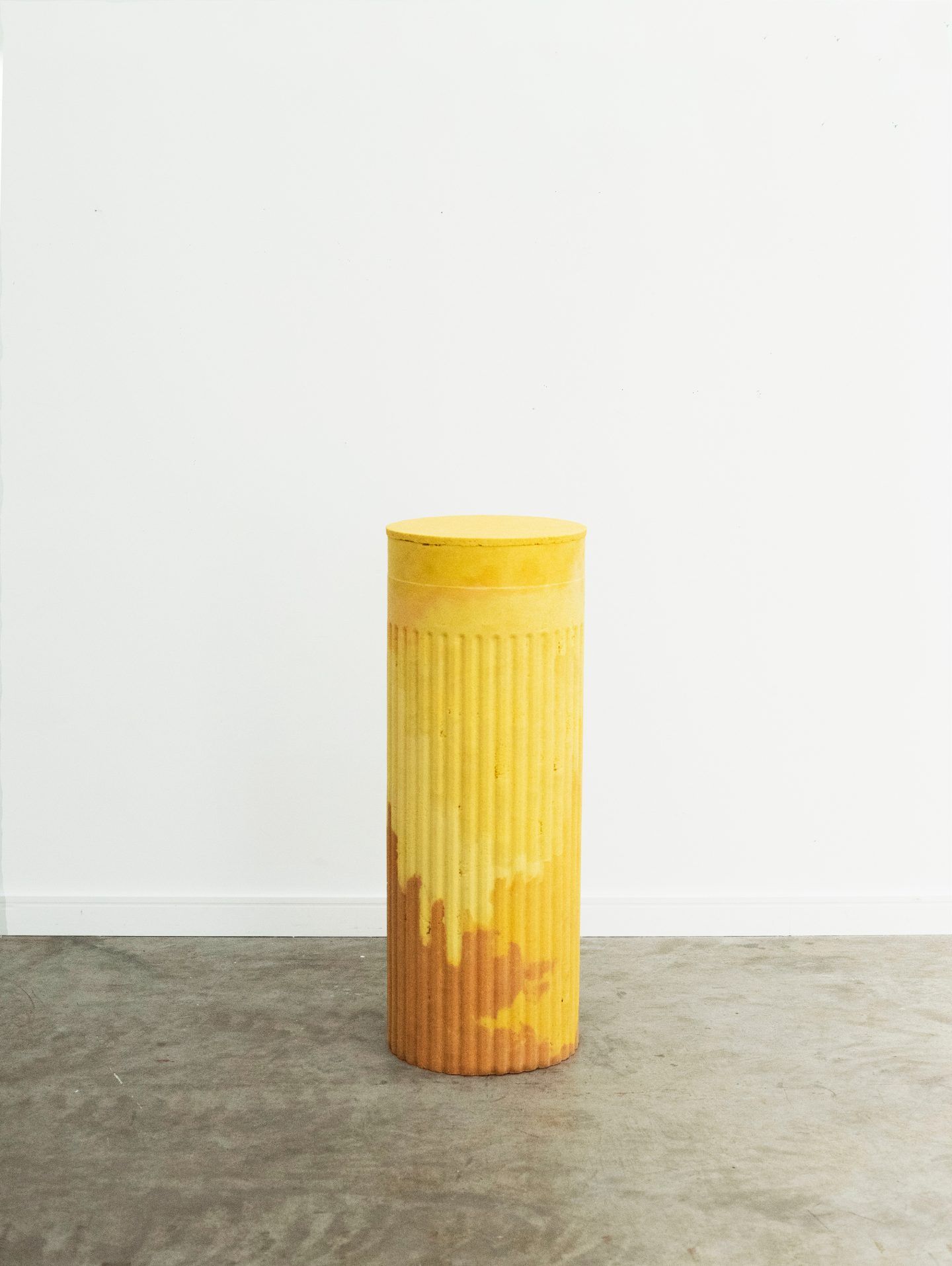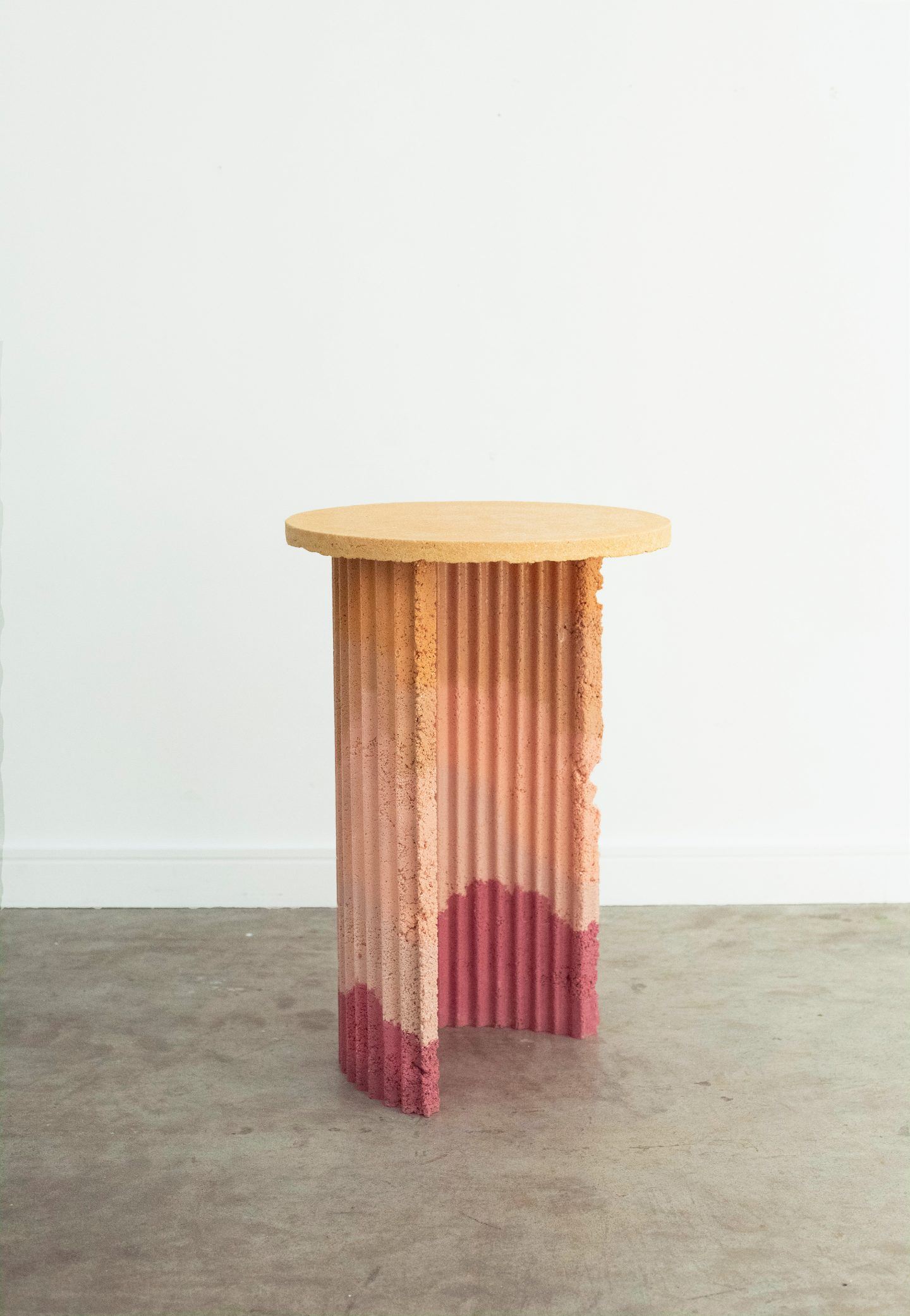 For her latest collaboration, the designer has partnered with Browns Fashion to create a window display from their flagship South Molton Street Store in London. "I had a vision of creating a colorful landscape of sculptural pieces, stemming from my in-house range of designs but evolving them to suit the function of the display," she explains. For the project, the designer enlarged the scale of her graduation collection and crafted large and impactful compositions, including one of her biggest pieces yet. "I wanted to challenge myself and the material to see how big we could go. At 1.2 meters high and 40 centimeters diameter we casted four large columns each in a unique color way," she continues. Spanning a whole spectrum of textures and colors, from oranges and pinks to greens and blues, the 19 sculptures put forward a sustainable solution that engages the audience to explore fashion through the curiosity into the display units's intricacy.