Nestled between farmlands and forested hills in Sheffield, Massachusetts, 'Berkshire Residence' by New York studio Of Possible is a conceptual home finely tuned to the location's history and the verdant landscape it exists within.
The site is defined by the Appalachian wilderness and historical colonial towns and bore special significance for the client. Built by founder Vincent Appel and his team at Brooklyn-based studio Of Possible, the house was designed for a retired couple wishing to reside on the same property on which the owner's childhood home once stood. "The clients were looking for a new architecture that engaged the memories of the original home on the site from their youth which included an apple orchard, barn, and horse corral to the east, a long yard and gardens to the south, an evergreen and wetland ravine to the north, and a grand maple tree with a 70-foot canopy to the west," explains the firm. To honor the client's childhood memories, Of Possible devised 'picture frame' floor-to-ceiling glass windows and doors, each one looking out to these exterior spaces and framing a cherished memory of the past. "Looking in the large glass windows and generous exterior covered terraces create spaces for new memories as they retire and are joined frequently by their children, nieces and nephews, grandchildren, and friends," they add.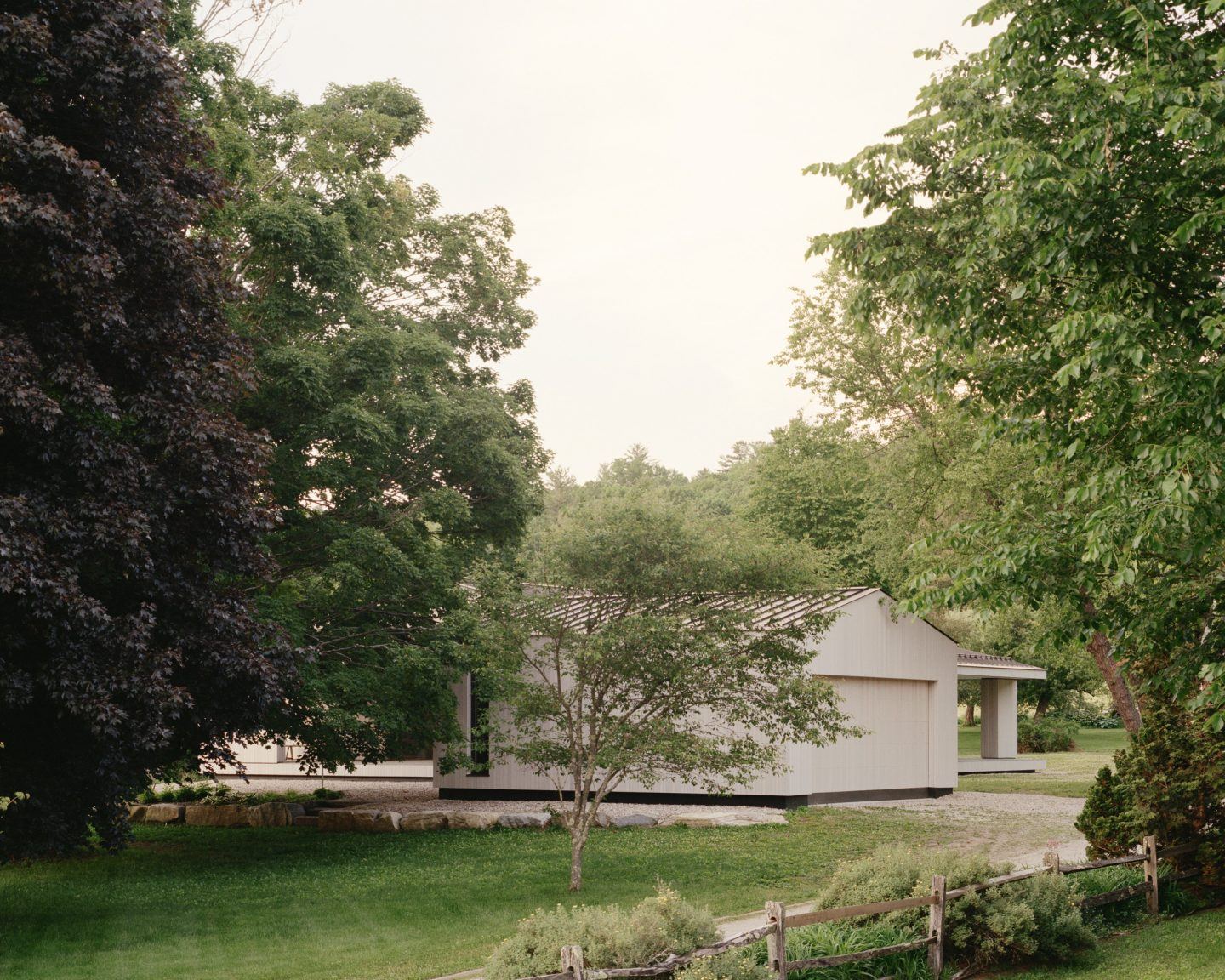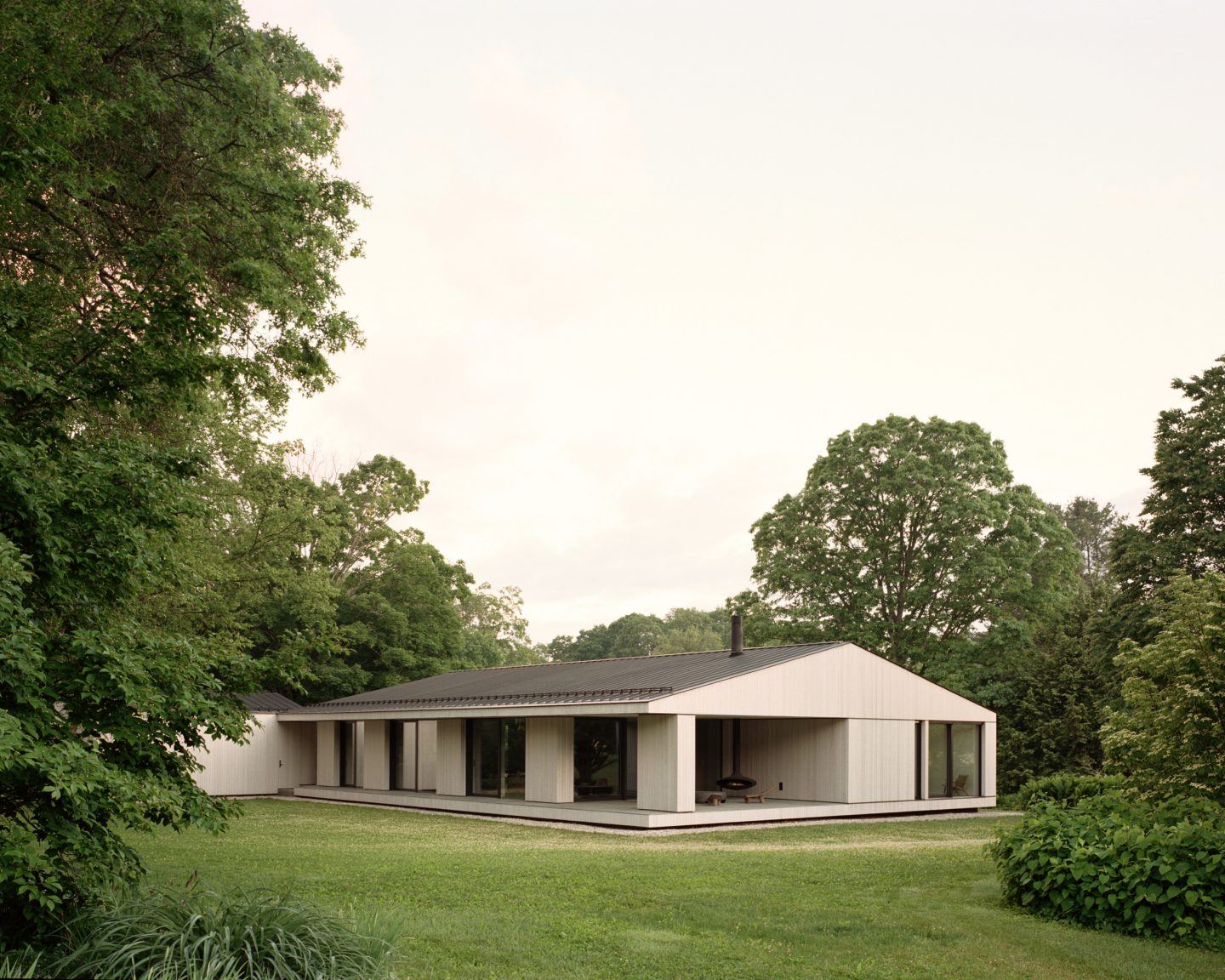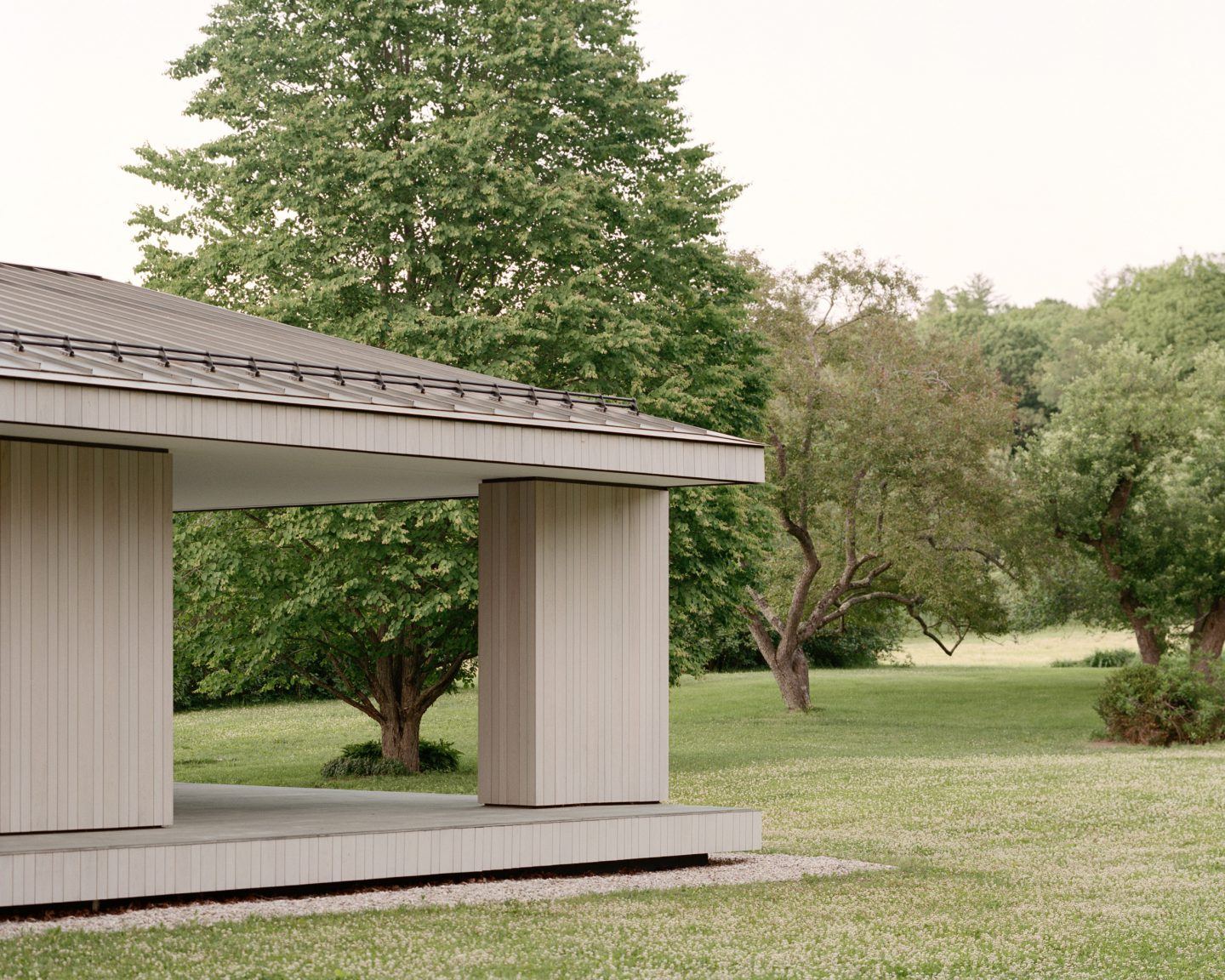 The home blends traditional New England architecture with advanced modern building practices. 'Berkshire Residence' takes cues from vernacular construction with its gabled roof and natural material palette, while following a design aesthetic that is contemporary and minimalist. "Materials are selected locally and the detailing is inspired by the timeless craft of traditional New England construction," explains the firm. The facades are made of continuous vertical cedar plans which naturally blend in with the verdant surroundings; insulated walls overhang the foundation, appearing as though the residence is floating on the site. The materials were selected for their sustainable and long-lasting qualities; similarly, construction followed cutting-edge building science principles to ensure the home's longevity and low energy consumption. "The result is a contemporary expression of rural American architecture that will last for generations," concludes the firm. Highlights of the new Sheffield home include a large chef's kitchen, a root cellar functioning as a passive store room, and low-slung star-gazer chairs carved from one piece of wood in Nigeria over a century ago.