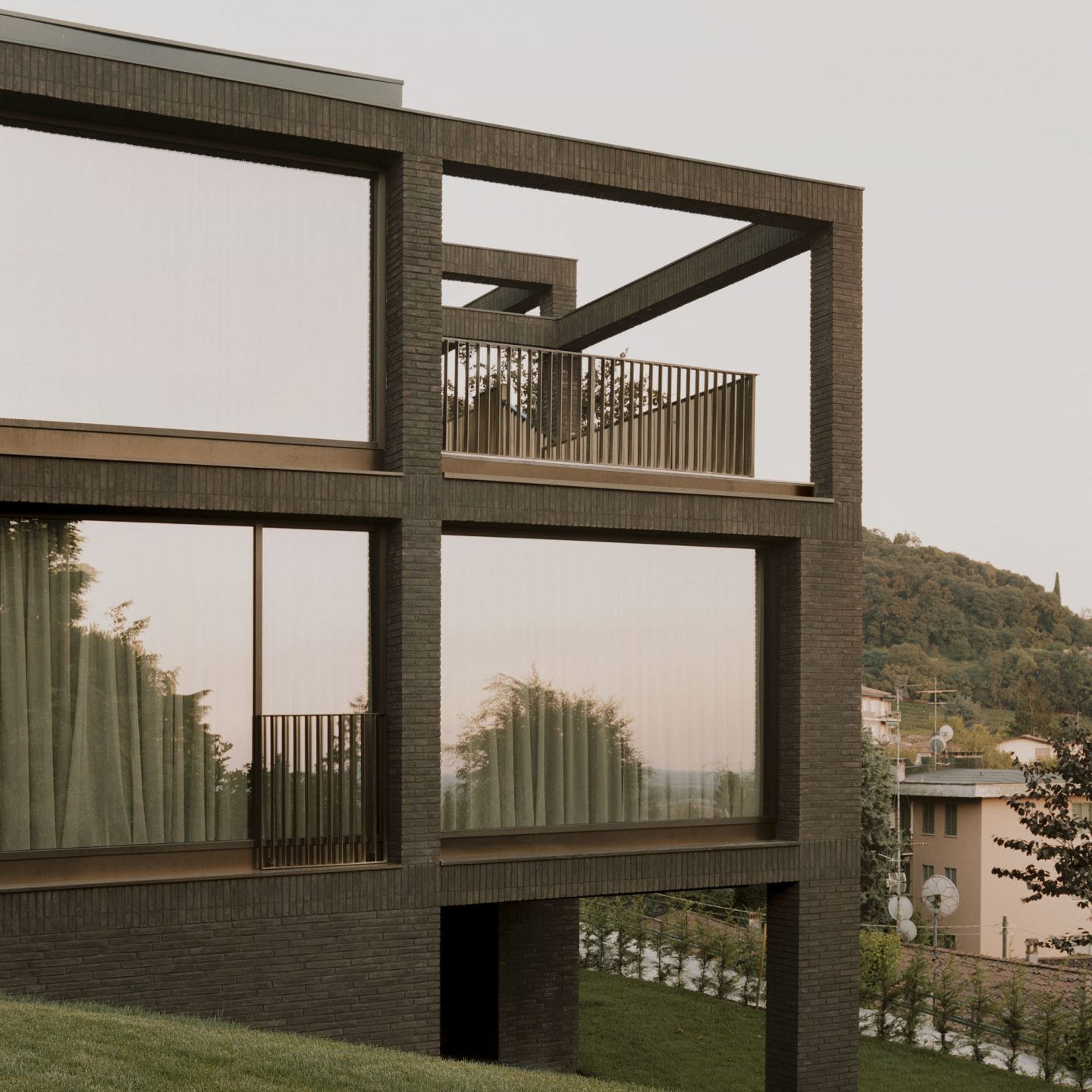 At PR House, Inside And Outside Blend Together In Simple But Dramatic Ways
"The house stands in a lot which already hosted a building made in the 60s," explains a statement from the firm. "The proposed intervention has significantly modified the spatial and compositional relationships of the existing building in favor of a restrained construction with rigorous lines". Elegant in its design and simple in its construction, the house was conceived as a mindful residential addition that would establish a "new empathy between building and place," without clashing with the adjacent buildings. "The stereometric, material, and chromatic choices mediate the relationship with the surroundings," continue the architects. Covered in a classic staggered-brick pattern and featuring expansive glass walls, the building opens boldly to the streets below, allowing indoors and outdoors to merge seamlessly.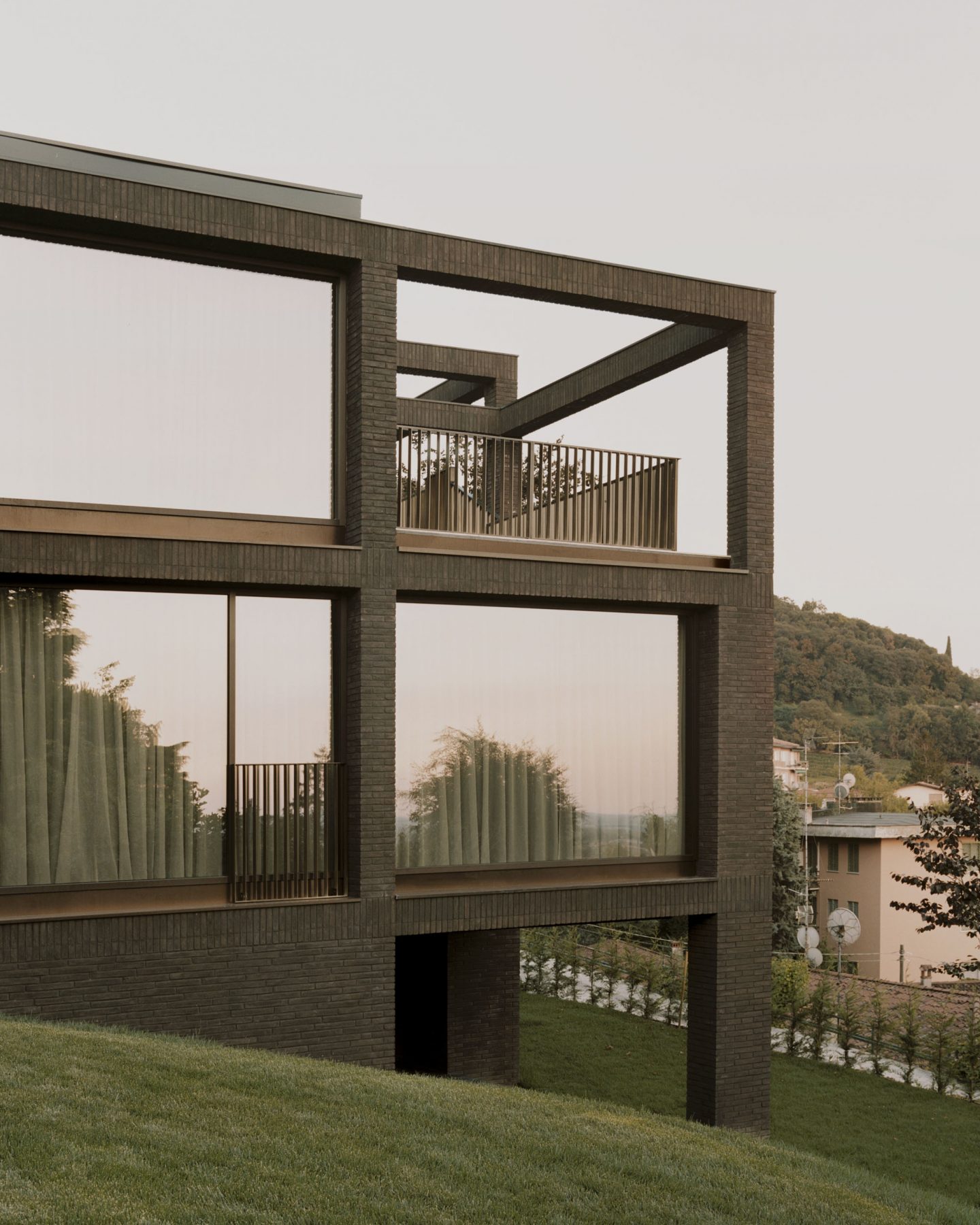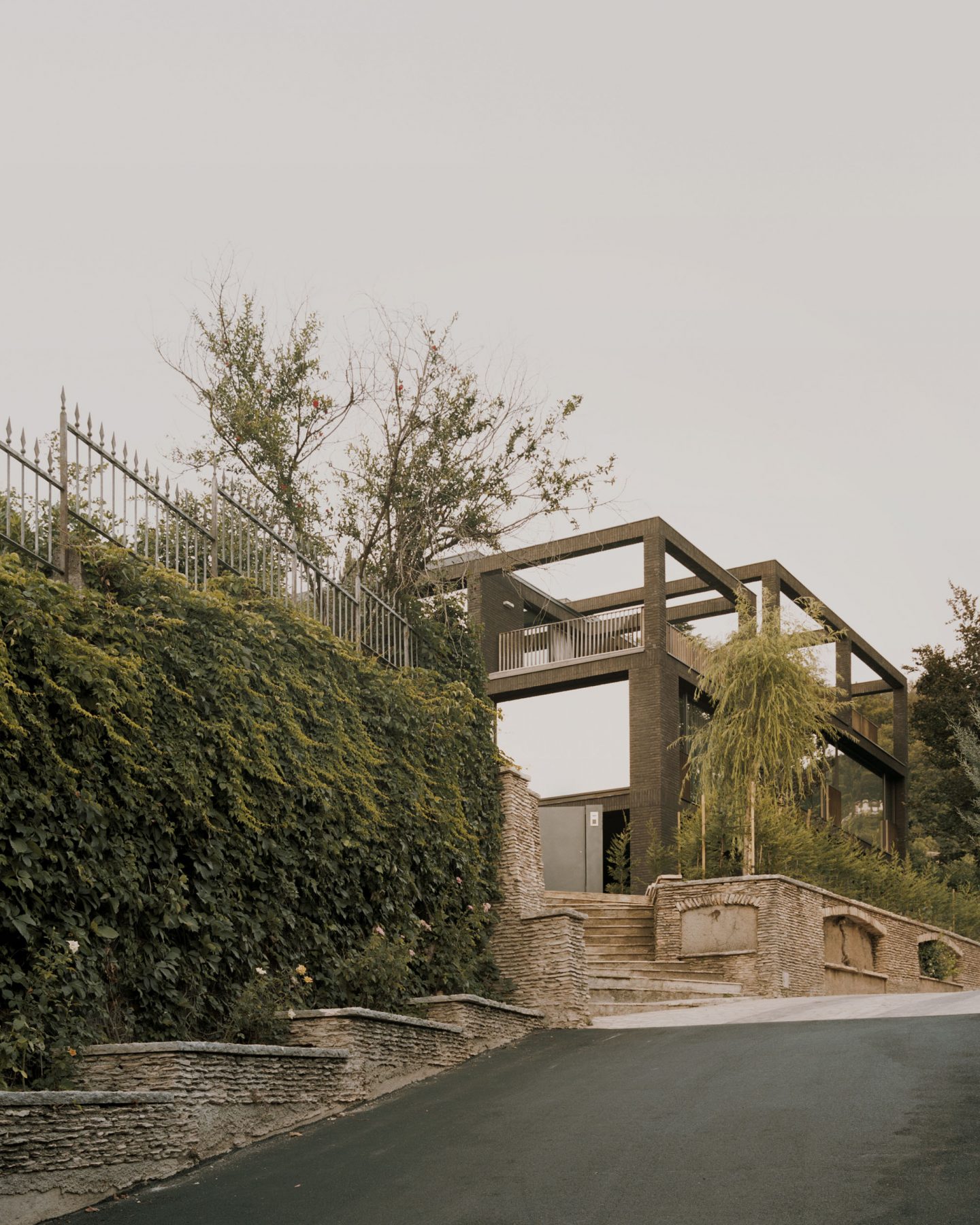 The residential project consists of three levels connected by a staircase and a lift. The ground floor houses the service flat, the ancillary functions, the technical rooms, as well as a garage. On the first floor, a single spacious room combines living, cooking, and dining areas; a corridor separates it from the bedrooms. On the second floor, different spaces such as the master bedroom, bathroom, wardrobe, and gym, are intimately connected to one another. Throughout, interiors are characterized by the subtle contrast of the rough surface of the brickwork and wooden floors and the smooth intrados of the slabs left in exposed concrete, which, together create a warm and inviting atmosphere.