Name

Project

Castaños House

Images

Words
Located in a gated community just 23 kilometers away from Argentina's capital Buenos Aires, 'Castaños House' is a three-bedroom family house designed by architects Ekaterina Künzel and María Belén García Bottazzini. Organized around a large central courtyard, the contemporary home prioritizes the connection between different gathering spaces and the outdoors.
Raw concrete features as the main material of the residence, offering a robust and minimal aesthetic. "The couple was interested in the use of bare concrete combined with black-color elements for the exterior and common spaces, whilst for the bedrooms they were looking for a more traditional profile, with plastered walls and wooden floors," a statement of the project reads. To avoid creating a bulky building, the volume has been fragmented with voids to ensure that none of the facades would express its total height. "This avoids a compact look from the outside and instead creates an effect of permeability," explain the architects. The ground floor has been kept as open-plan in layout; the upper floor stands above it, on four concrete feet.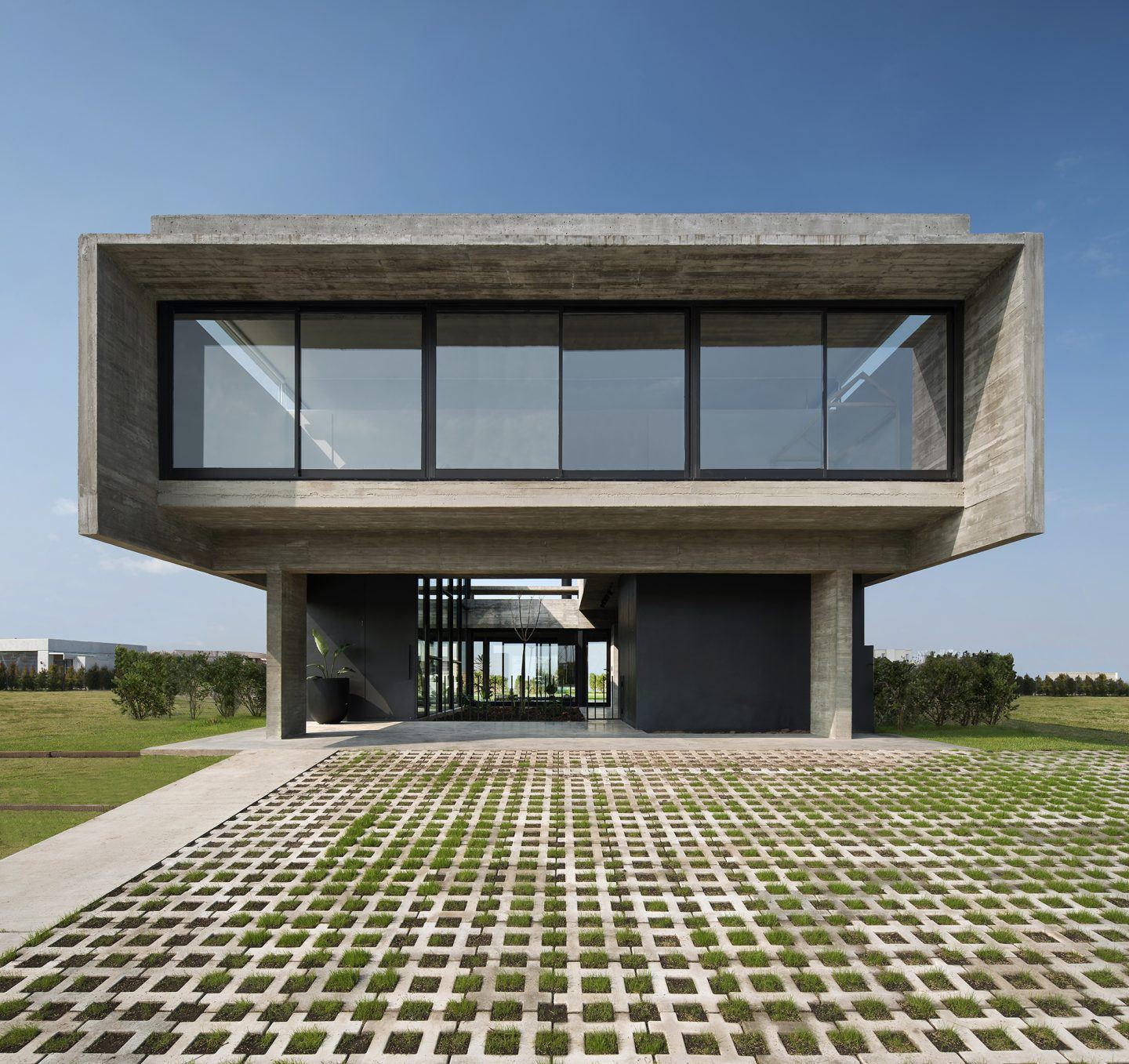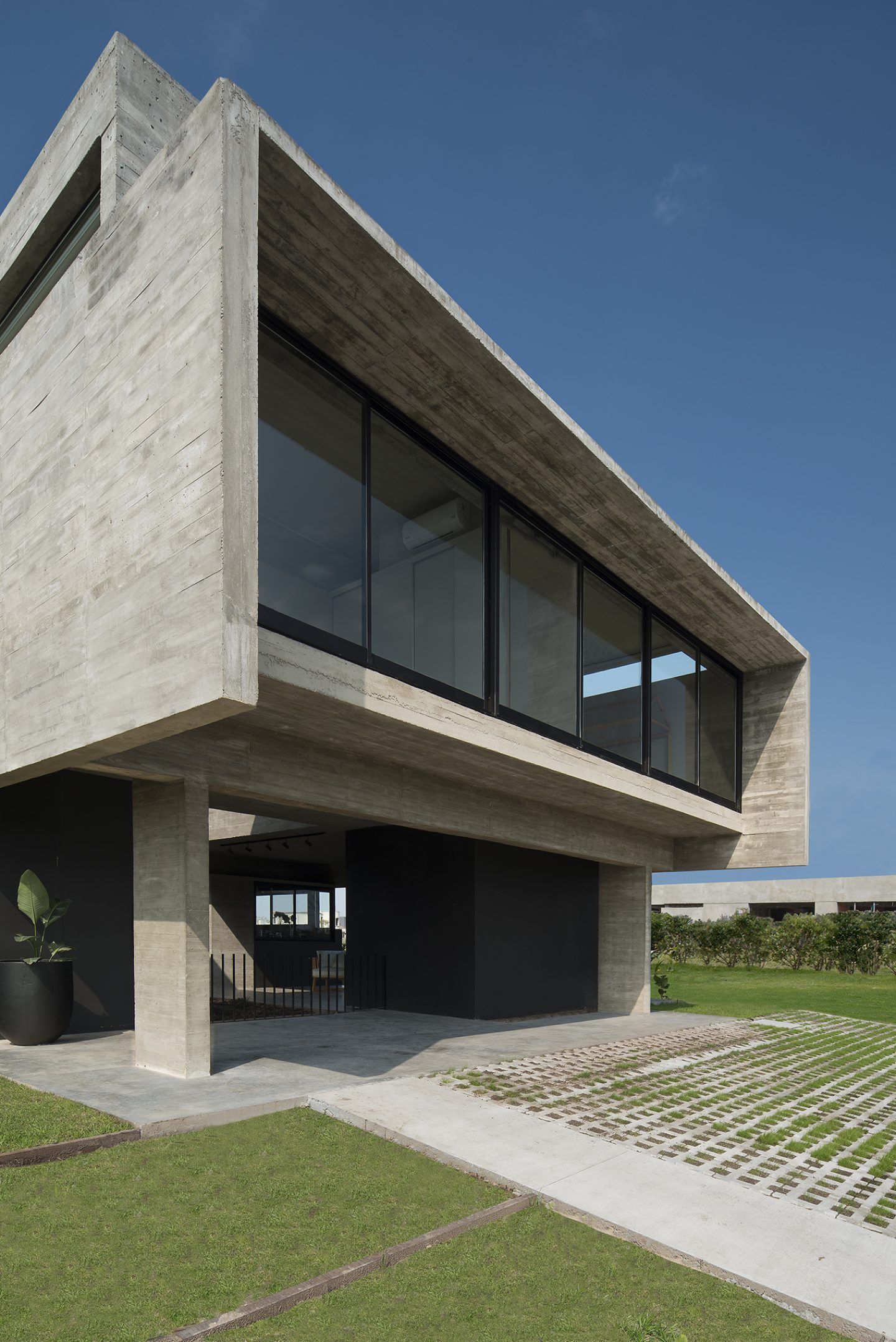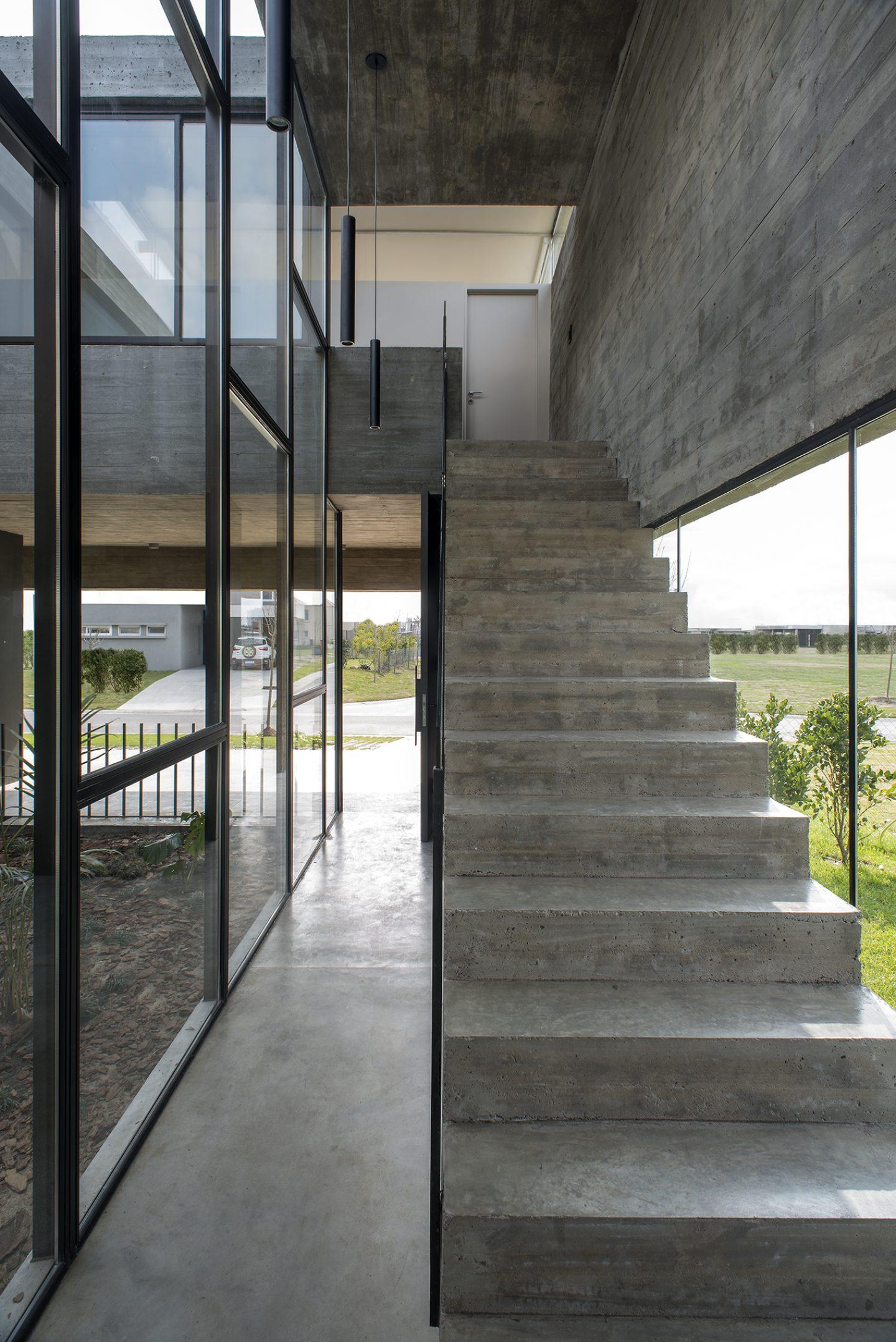 "Our intention was to generate an atmosphere inside the house that enhances the contact with nature," they share. To achieve this, the architects positioned the social areas in direct relationship with the garden and placed a large courtyard in the center to bring light and spatial fluidity to all the spaces. "In this way, the exterior becomes present in every space in a controlled manner, still encouraging the feeling of shelter." On one side of the courtyard stands the glass volume that holds the staircase and main entrance; on the other side, a semi-covered space holds the grill and social area. Inside, a living room with views to the pool is joined by a kitchen and dining room, integrated yet divided at the same time through a hanging sculptural element in bare concrete. The upper level encloses the two secondary bedrooms and the main bedroom which commands views over the courtyard and concludes in a large pergola-covered terrace overlooking the surrounding landscapes.