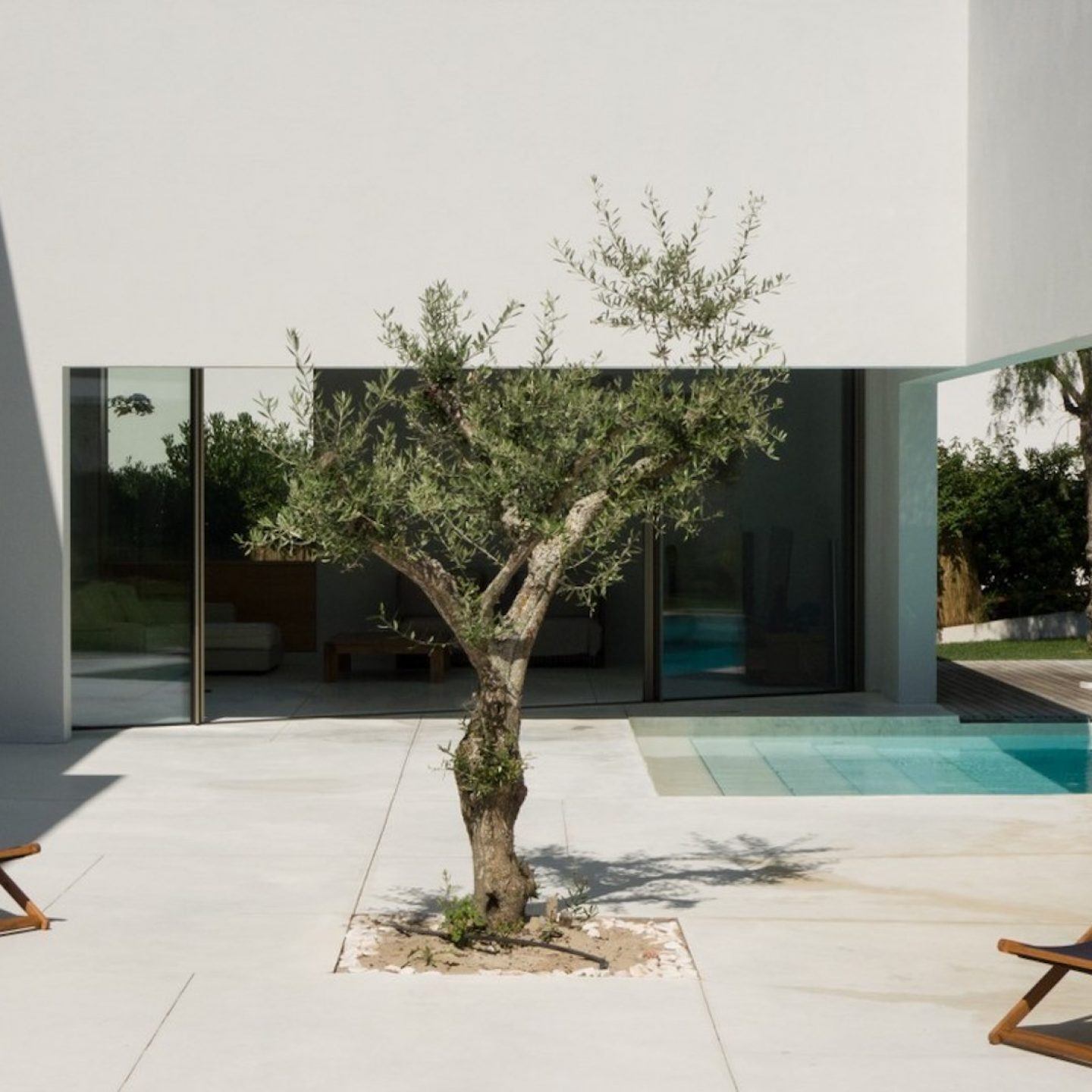 Miguel Marcelino's House In Troia Condenses The Architecture Of A Cityscape
The pristine peninsula of Troia, Portugal, is known for its expansive coastlines and idyllic beaches just an hour's drive from the capital of Lisbon. Here, Portuguese firm Miguel Marcelino has built 'House In Troia', a residential property whose facade is designed to look like a cityscape.
The house features multiple concrete volumes of different sizes, positioned together in a manner that replicates the arrangement of clustered buildings. The architects explain that 'House In Troia' is "conceived as a city with the size of a house". Inside, no two spaces share the same dimensions: "There are no two equal rooms; differing in scale, lighting and relationship with their surrounding", the architects state. The kitchen, living and dining areas are organized around a large central courtyard, or "the heart of the home"; an area that includes a grass lawn, a large pool and a deck for enjoying the sunshine. Interior spaces feature painted concrete walls, wood furnishings, and marble stone bench tops and steps in beige tones.