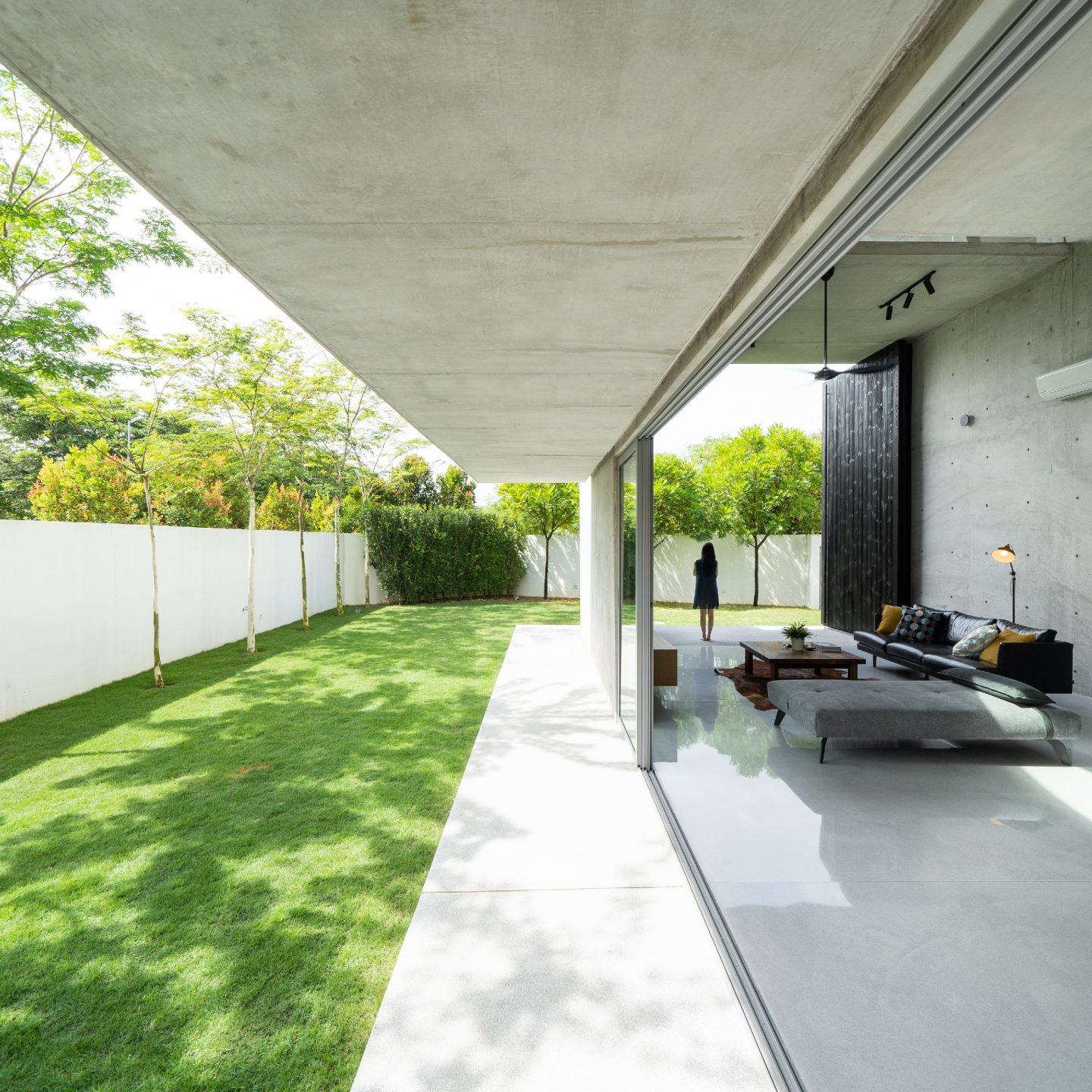 Fabian Tan Repurposes A Residence In Kuala Lumpur With A Striking Barrel-Vaulted Extension
Malaysian architecture practice Fabian Tan has reimagined 'Bewboc House', a terrace house for a young family in Kuala Lumpur. The light-filled home features a sophisticated hierarchy of spaces, with each room positioned to take full advantage of indoor-outdoor living.
The objective was to repurpose the empty corner area of the existing home while maximizing the perception of space. Tan took a minimalist approach to the house with respect to the redesign. "The new form is intended to be simple but bold; contrasting it with the existing fabric of tropical suburban homes," he explains. The architect sculpted a massive barrel-vaulted annex in cast concrete, inserting a two-story extension that projects out diagonally from the south corner of the existing property. A 'triangulated break' between the existing and the new rooms responds directly to the tropical climate, acting as a secured ventilated light well, cooling both sites naturally.
The layout comprises a living and dining area topped with an arched roof on the ground floor, with each space appearing as if the interior spills outside. "The uninterrupted perspective from inside out immediately connects the interior with nature," Tan explains. Two large doors and a sliding glass panel allow for a seamless integration of the indoors with the garden outside. The second floor is characterized by a play of curved walls and levels; with different areas layered, so as to create a hierarchy of spaces. The master bedroom connects through a bridge to the outermost floor section of the annex, opening up to a balcony making for an intimate outdoor lounge overlooking the street. "To counter the heaviness of the concrete vault, openings were carefully carved out on the upper level," the architect adds. Walking through the upper rooms, there is a sense of continuity, as lines and arches meet and spaces disappear into another. Tan pictures the experience as "reminiscent of a journey through a cave, perhaps to see the light at the end of the tunnel."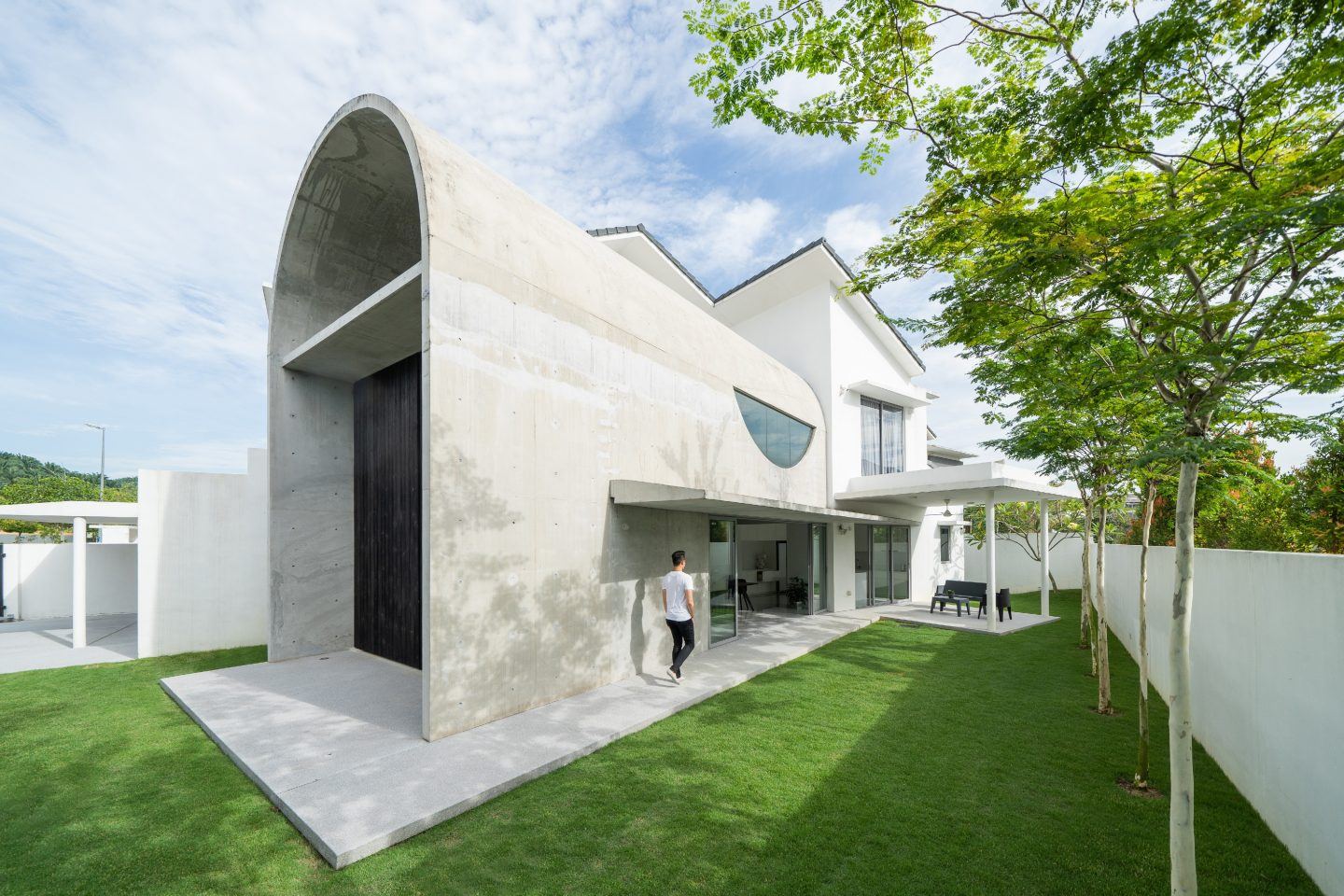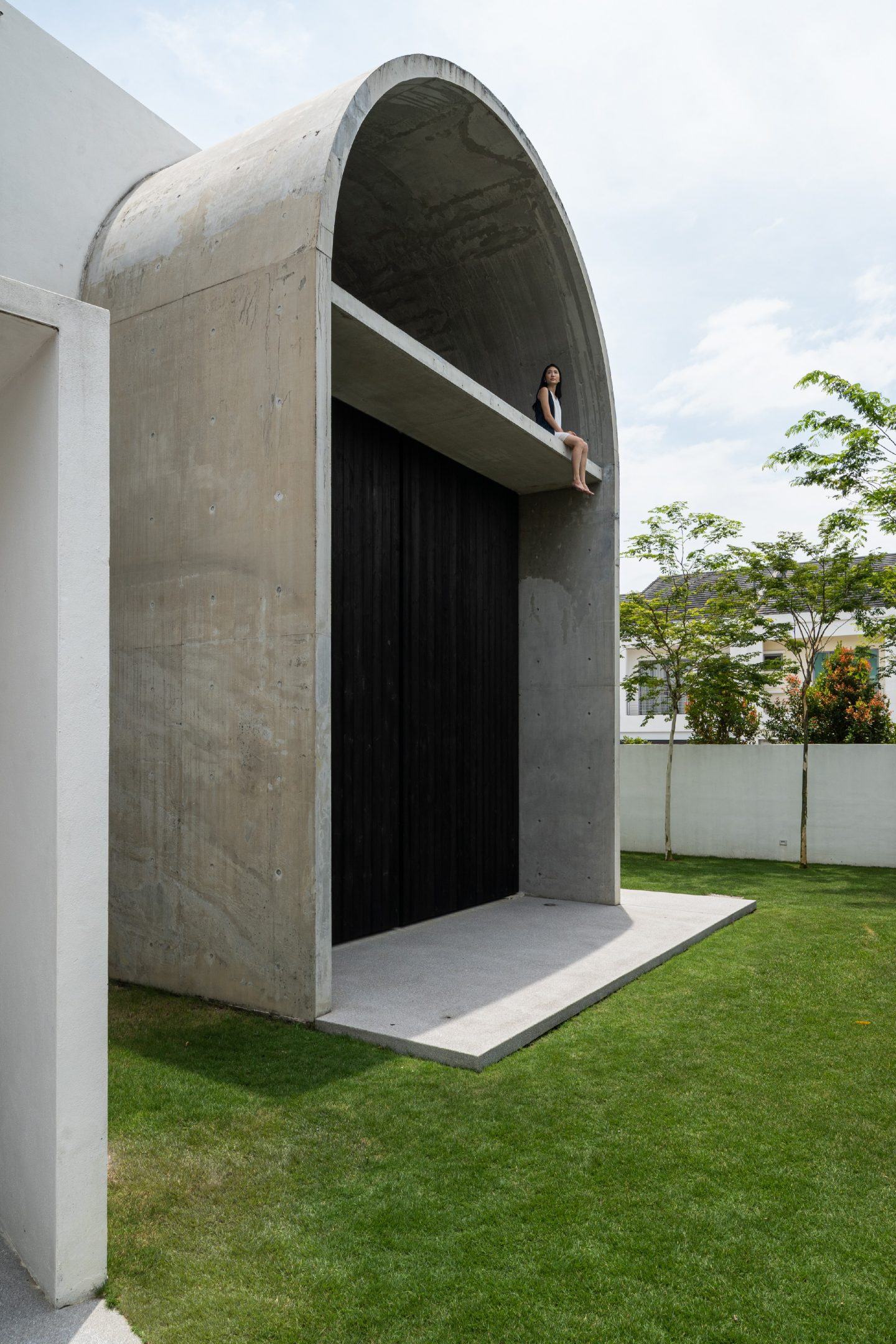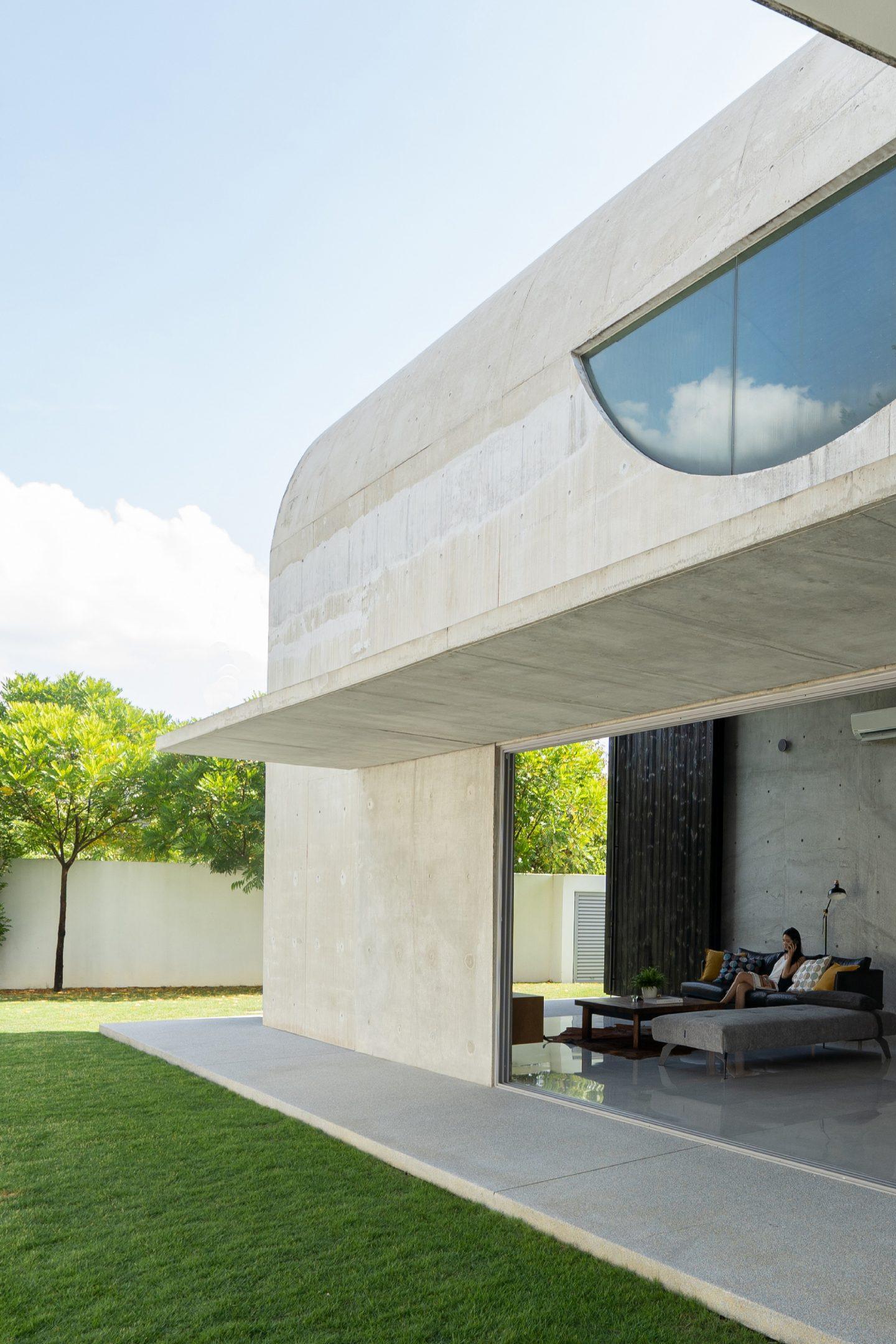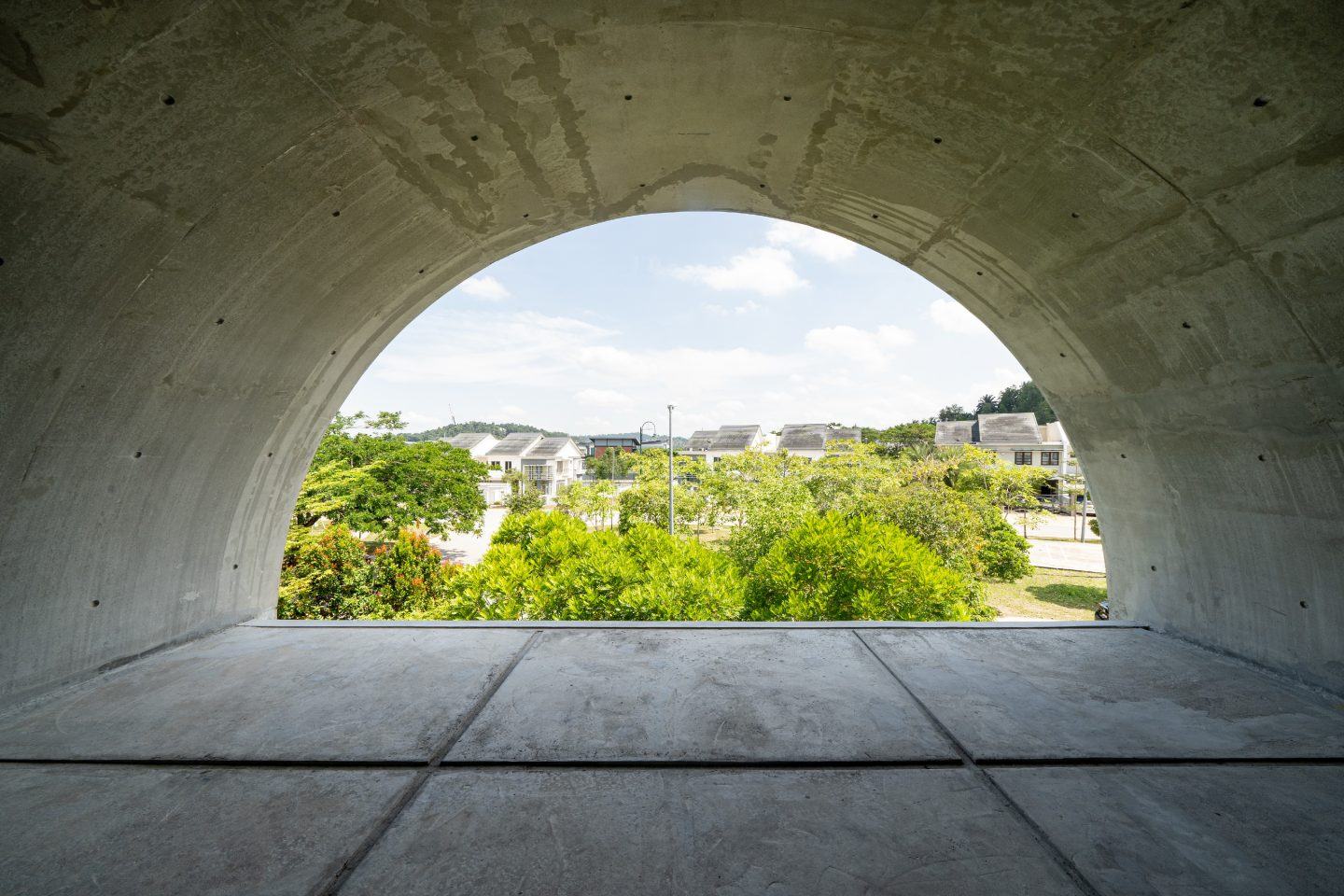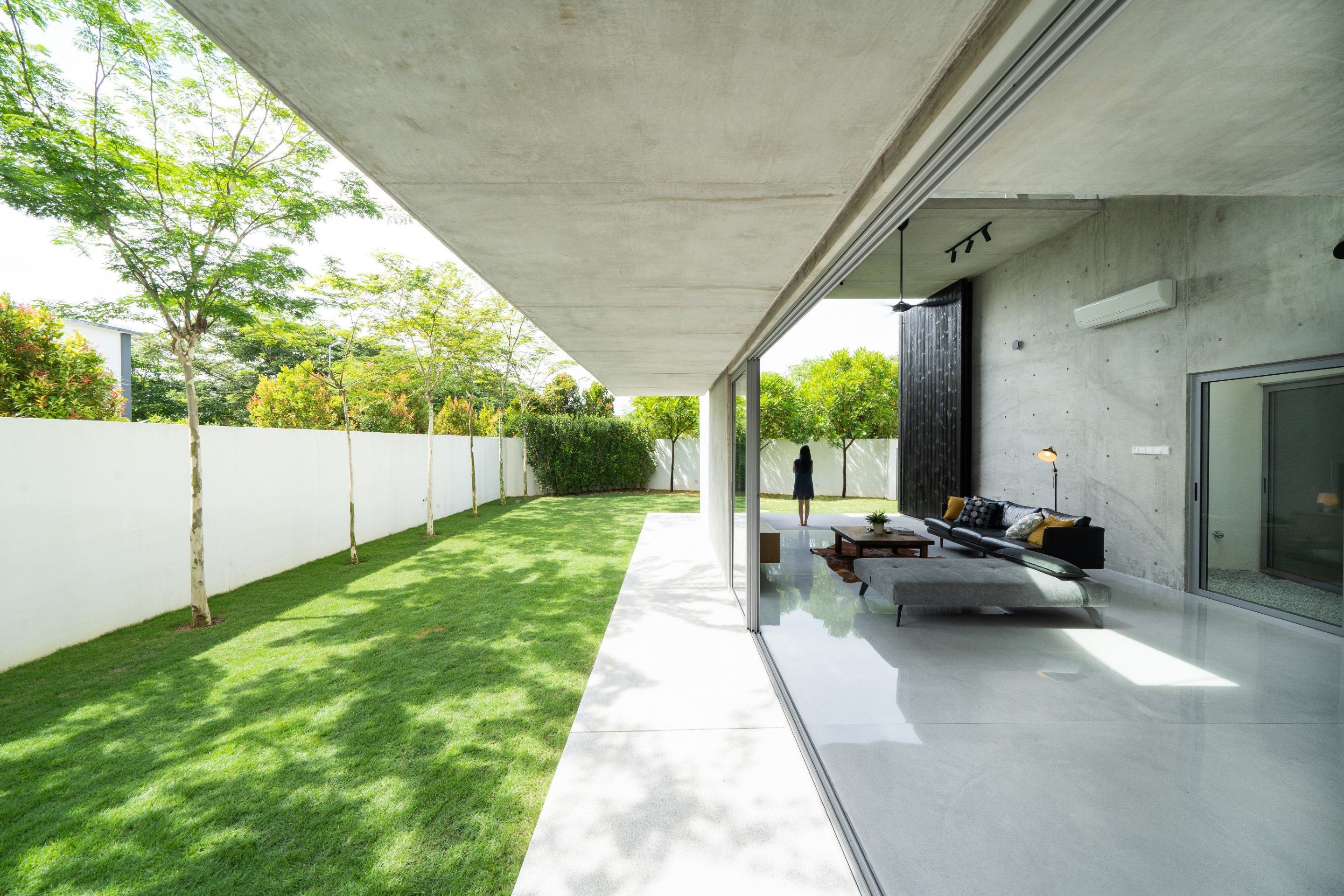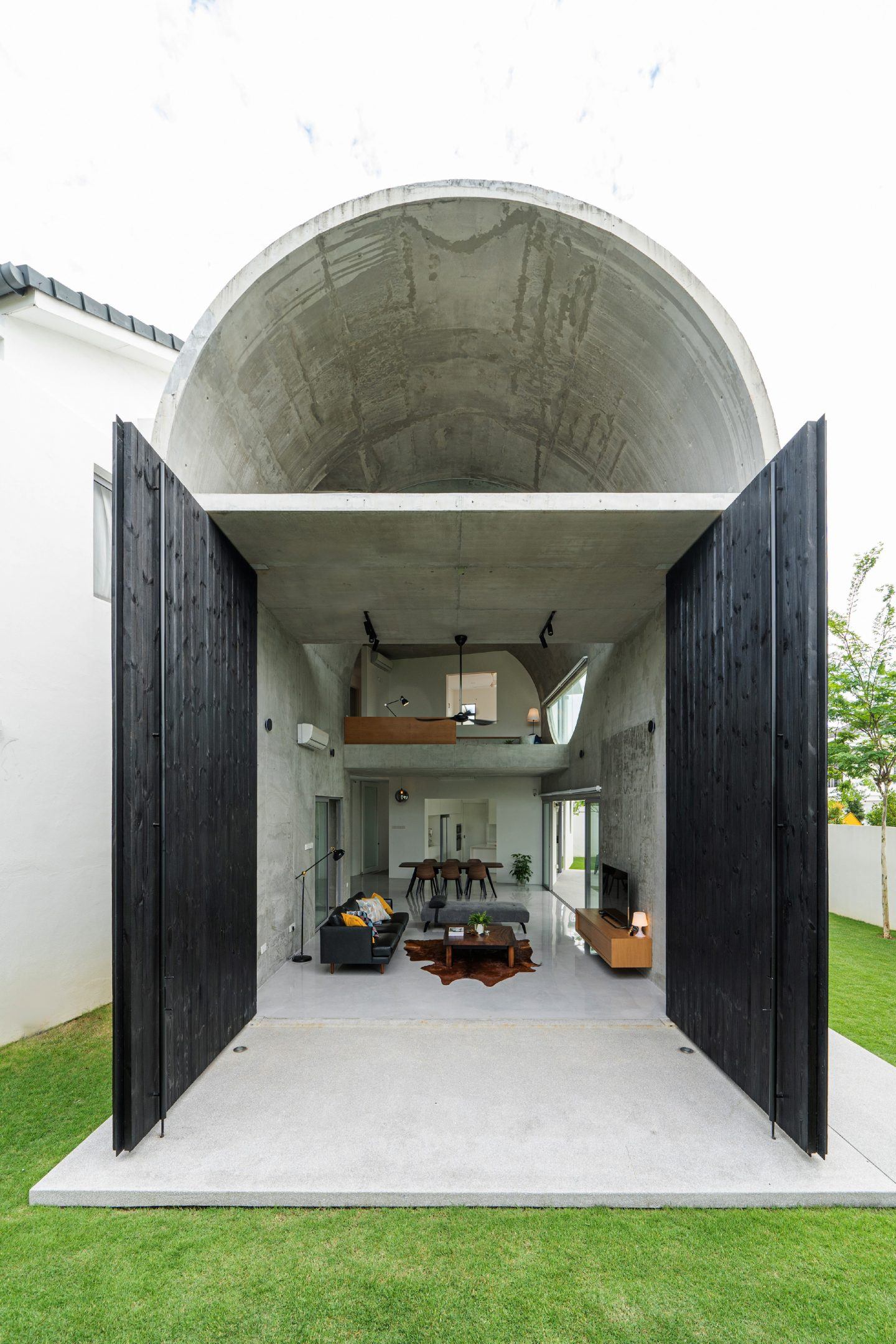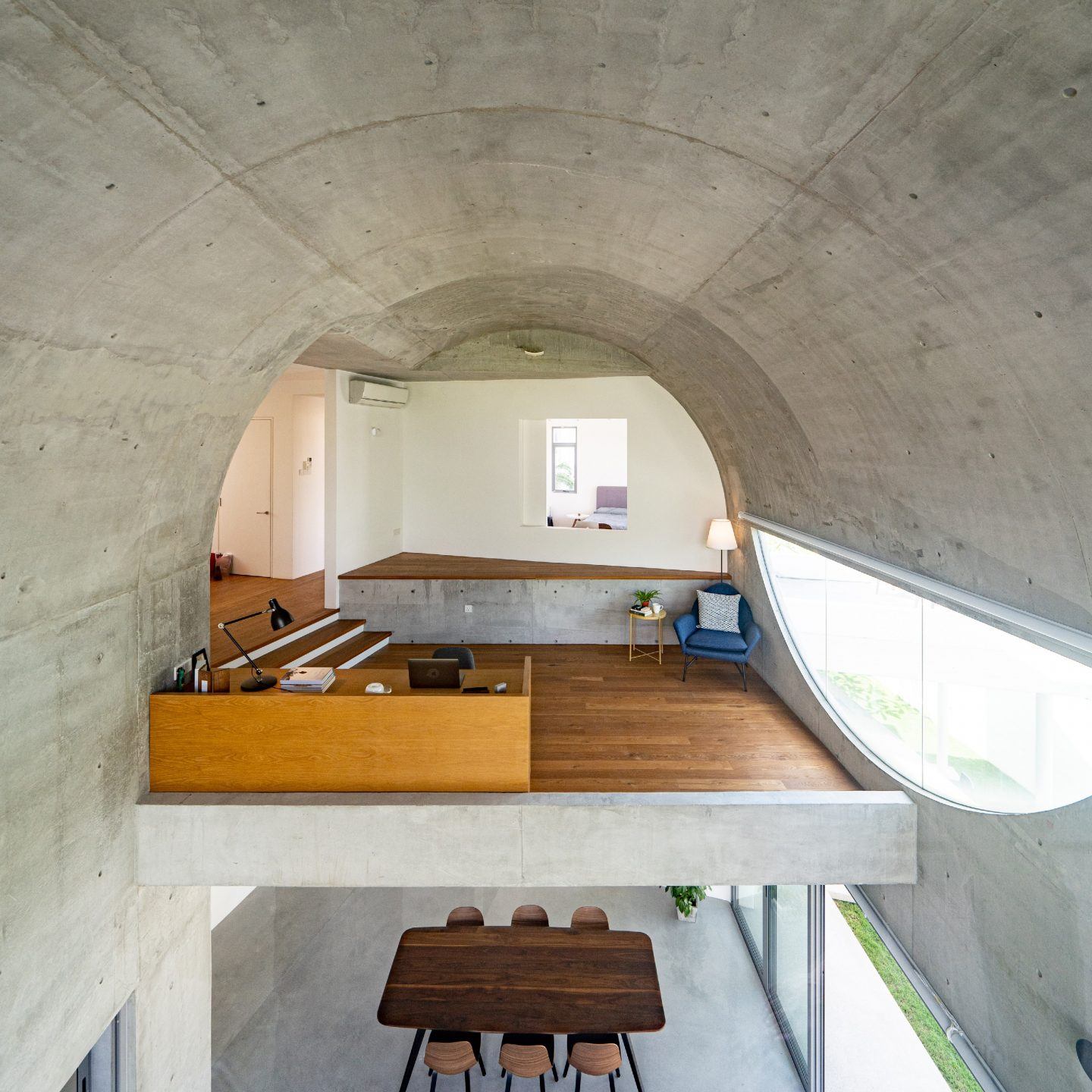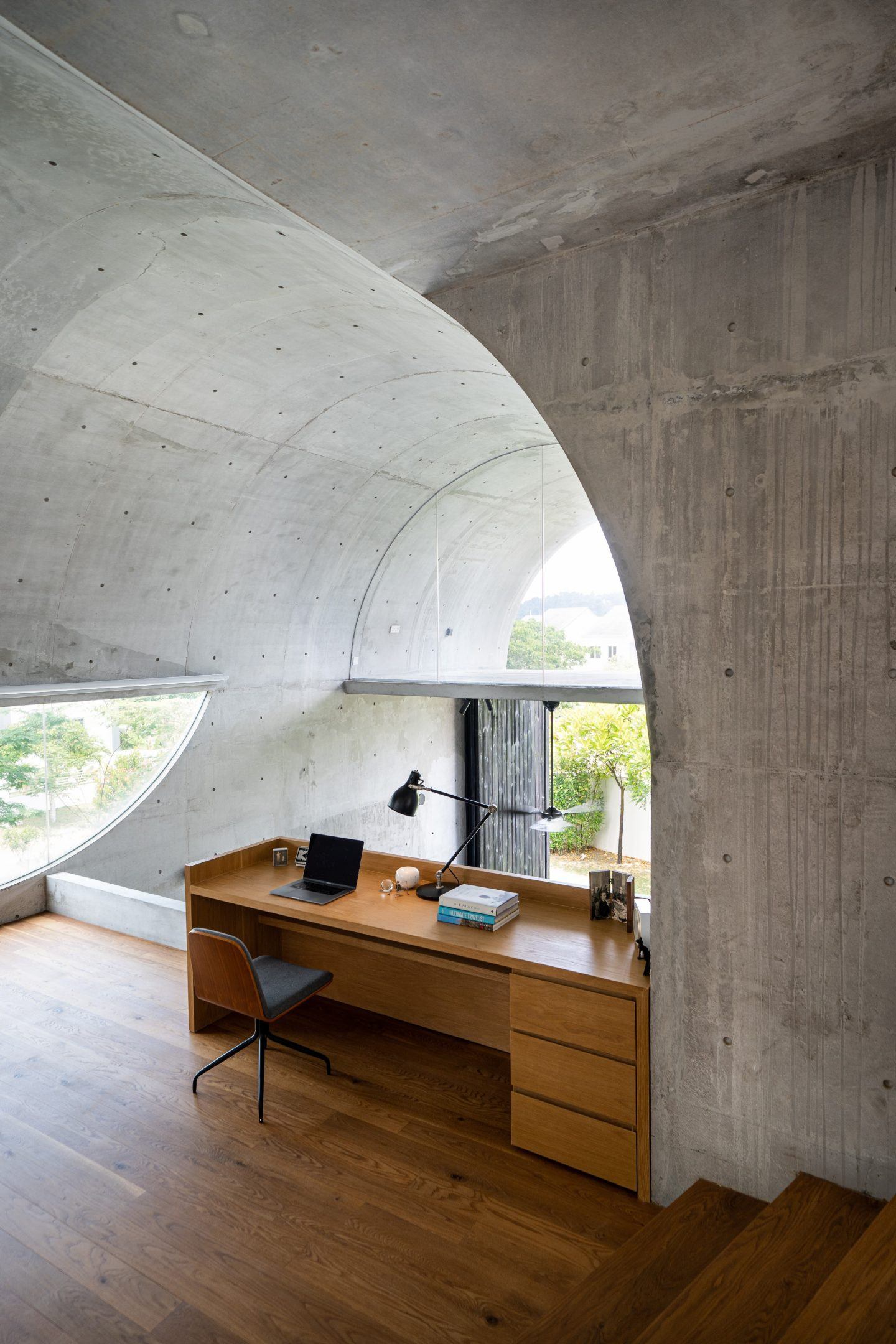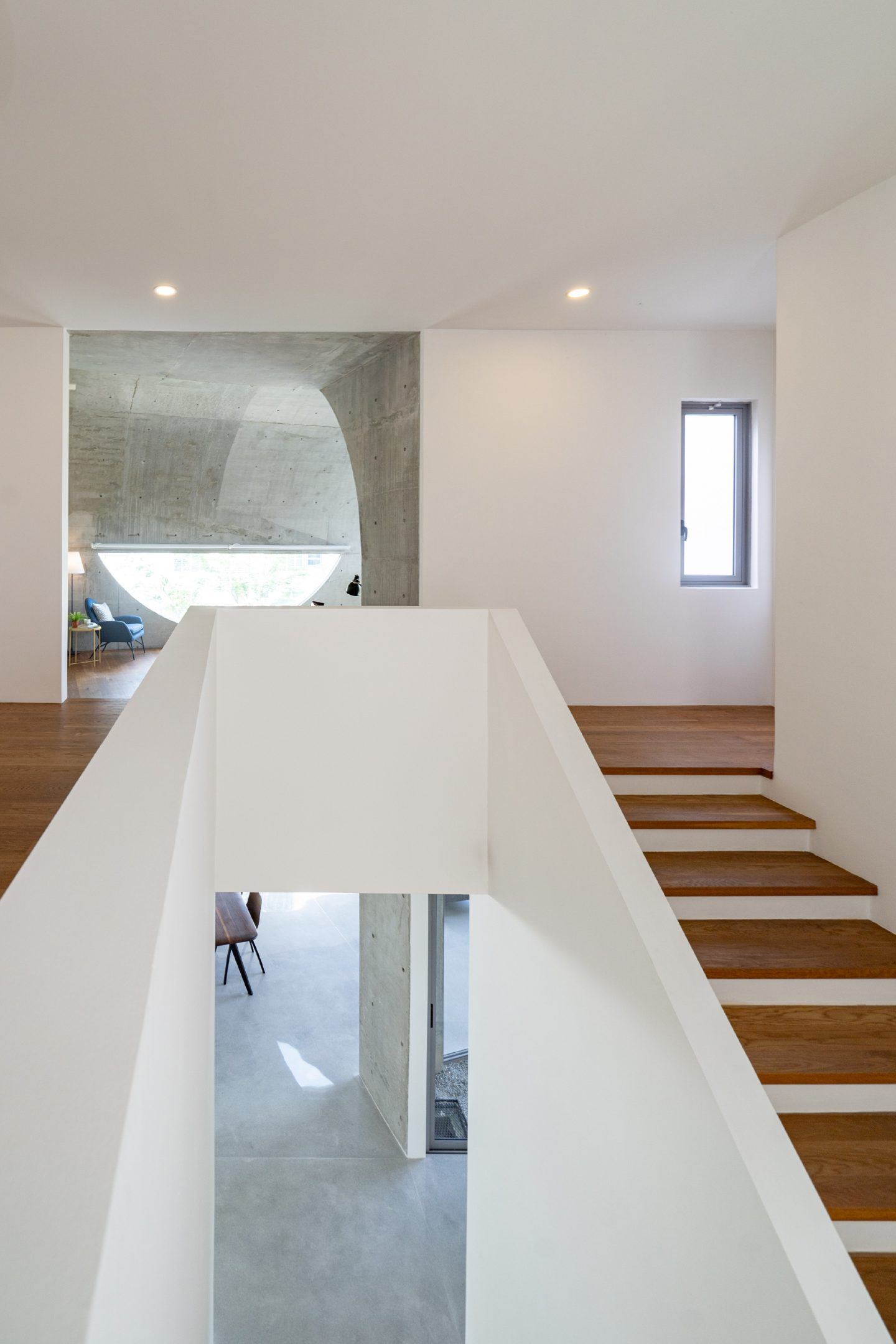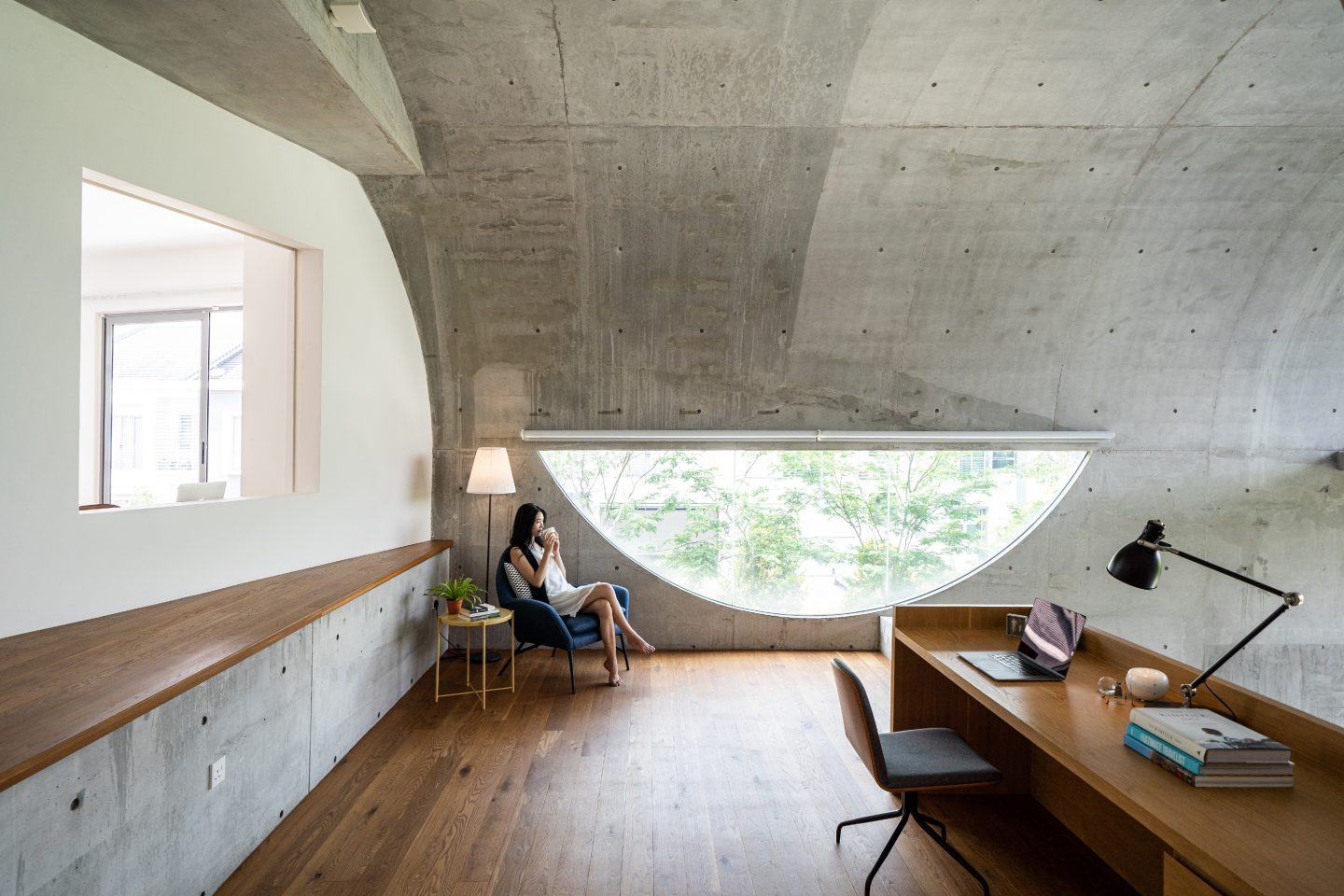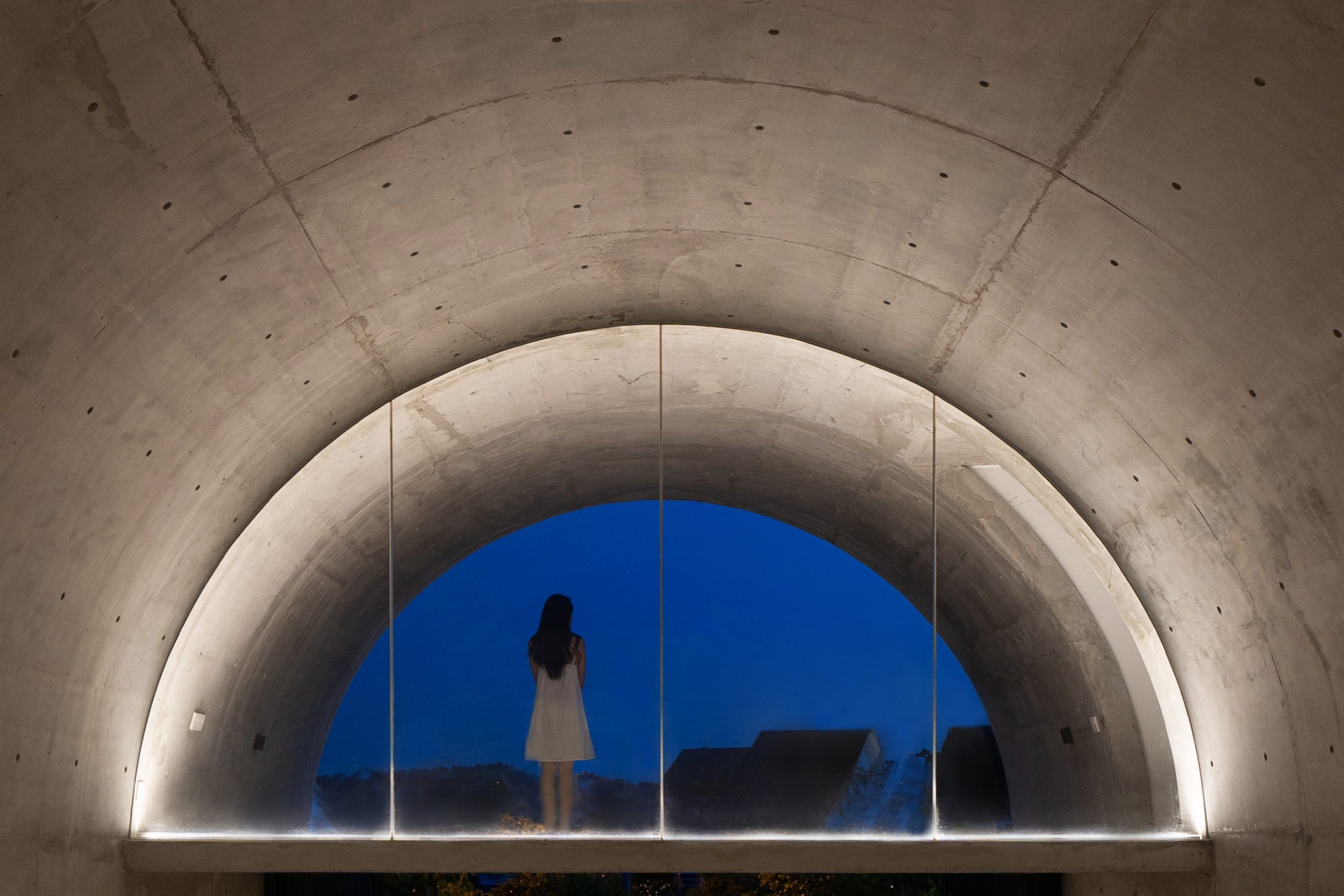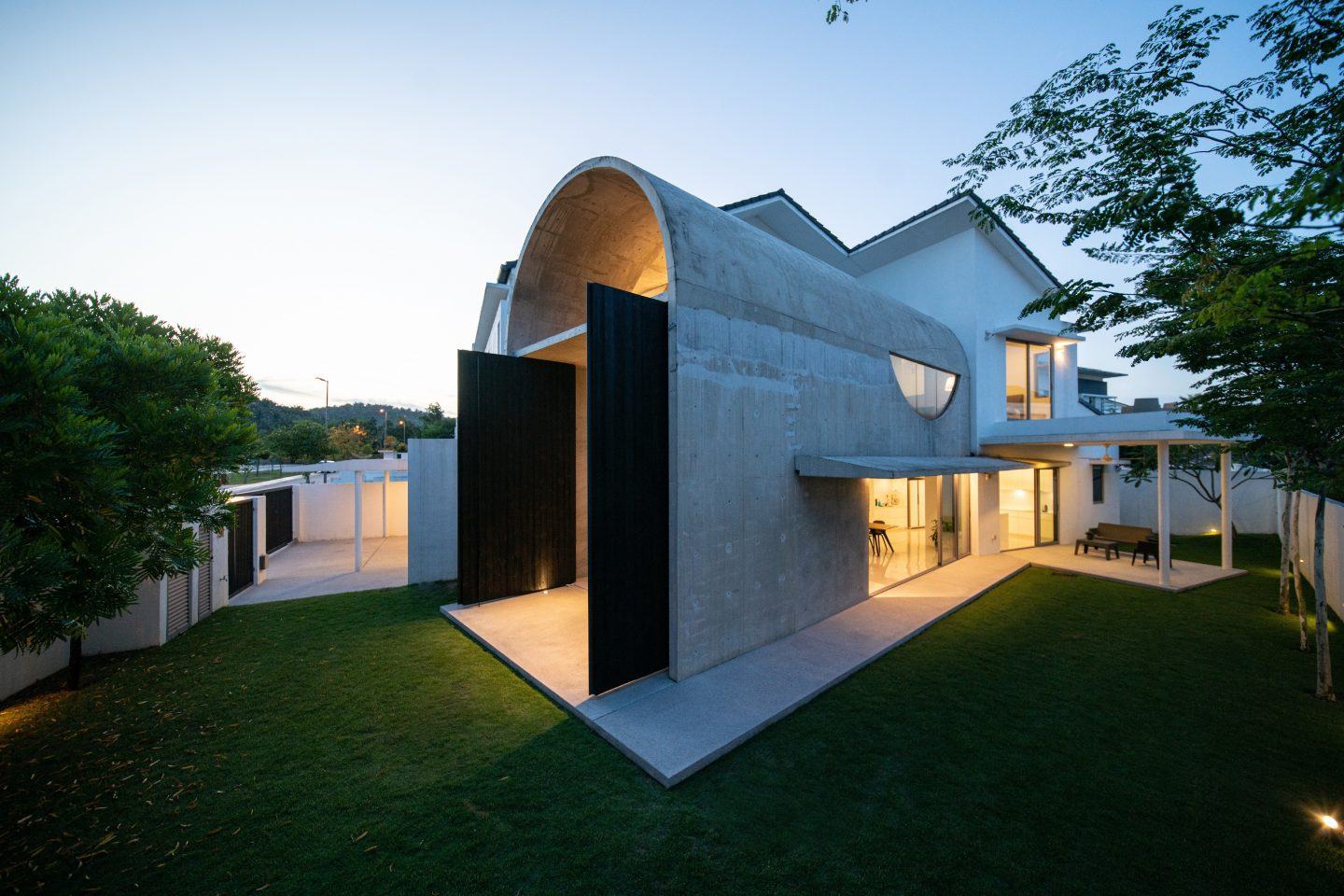 All images by @ Ceavs Chua