The first residential project of London-based studo Daytrip, 'Powerscroft Road' is a recently renovated Victorian townhouse located in Clapton, East London. The residence is a stunning example of how to blend original and contemporary architecture through elegant additions that conjure a feeling of serenity and continuity.
The studio was tasked to refurbish a five-storey Victorian townhouse with an approach that would reflect the history of the space while harmoniously incorporating new modern design solutions. The house has been transformed into a spacious residential space that reimagines volumes and connections to achieve more natural light. Contemporary elements such as light-wells and openings have been added throughout the existing shell. "The basement was excavated to provide a vast and light-filled lower ground kitchen and living room with a continuous polished concrete floor which effortlessly spills out to the garden space," explains the studio to IGNANT.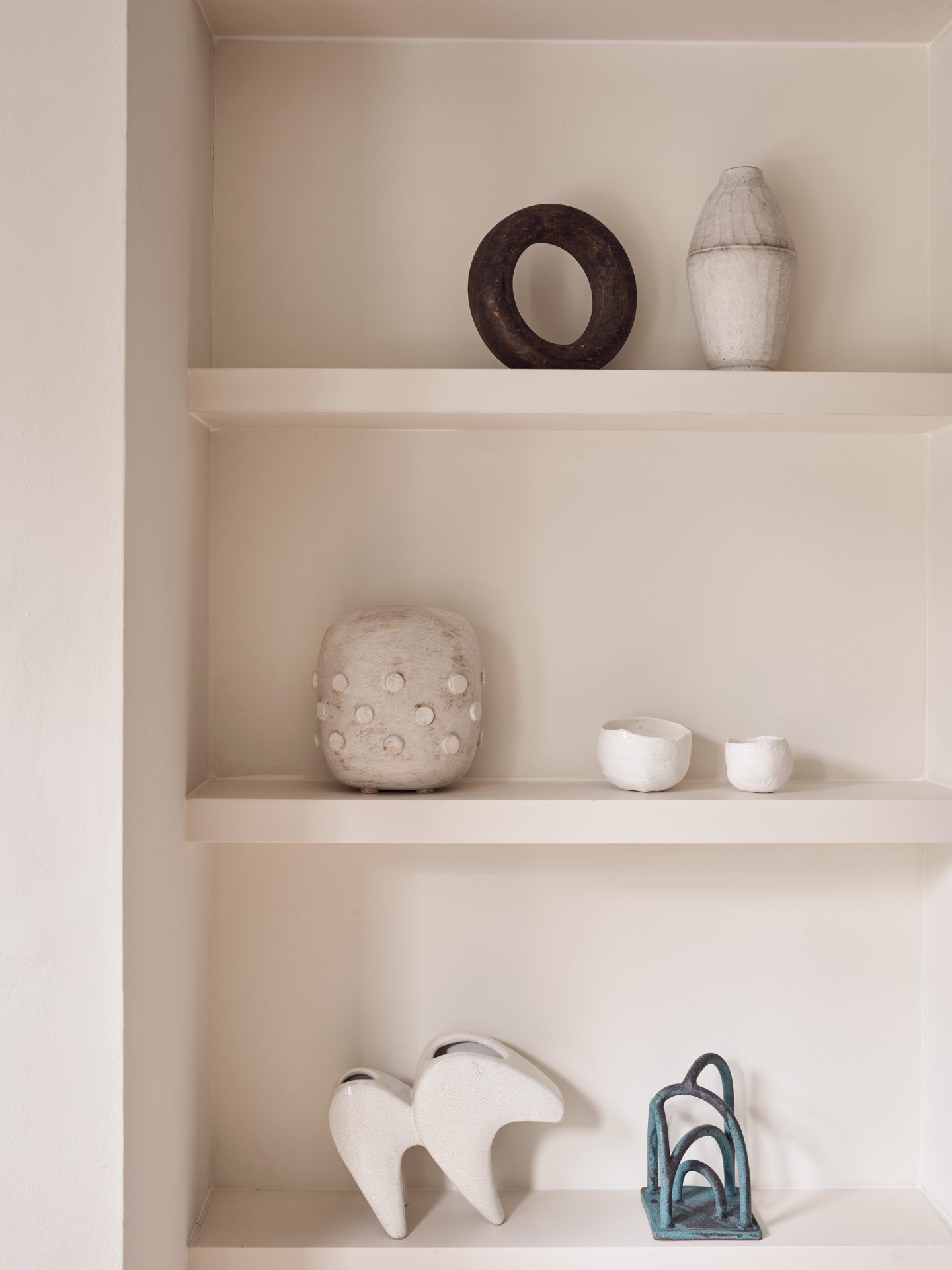 "Powerscroft Road is a significant example of our studio's ethos and approach to design with a particular focus on embracing and enhancing the beauty of natural light, honest materials, and tactical, crafted finishes," they continue. The original character and classic beauty of the traditional Victorian house has been maintained with rigorous attention to materials and tonality, as well as a finely honed sense of detail. "An artful continuity of materials and finishes aid the transition of old and new with pale, painterly lime-washed walls and off-white powder coated metal work throughout," explains the firm. Floorboards have been restored and original decorative wall accents have been preserved. New beautifully crafted highlights include a bespoke kitchen in Douglas fir wood and honed Evora marble, as well as bathrooms in classic Calacatta marble or deep blue crackle glazed Lavastone. Refined interior decors add to the clean look of the spaces and fine material palette. "A careful, considered selection of antique, mid-century, and contemporary pieces adorn the rooms with delicacy and artful refinement," concludes the firm.