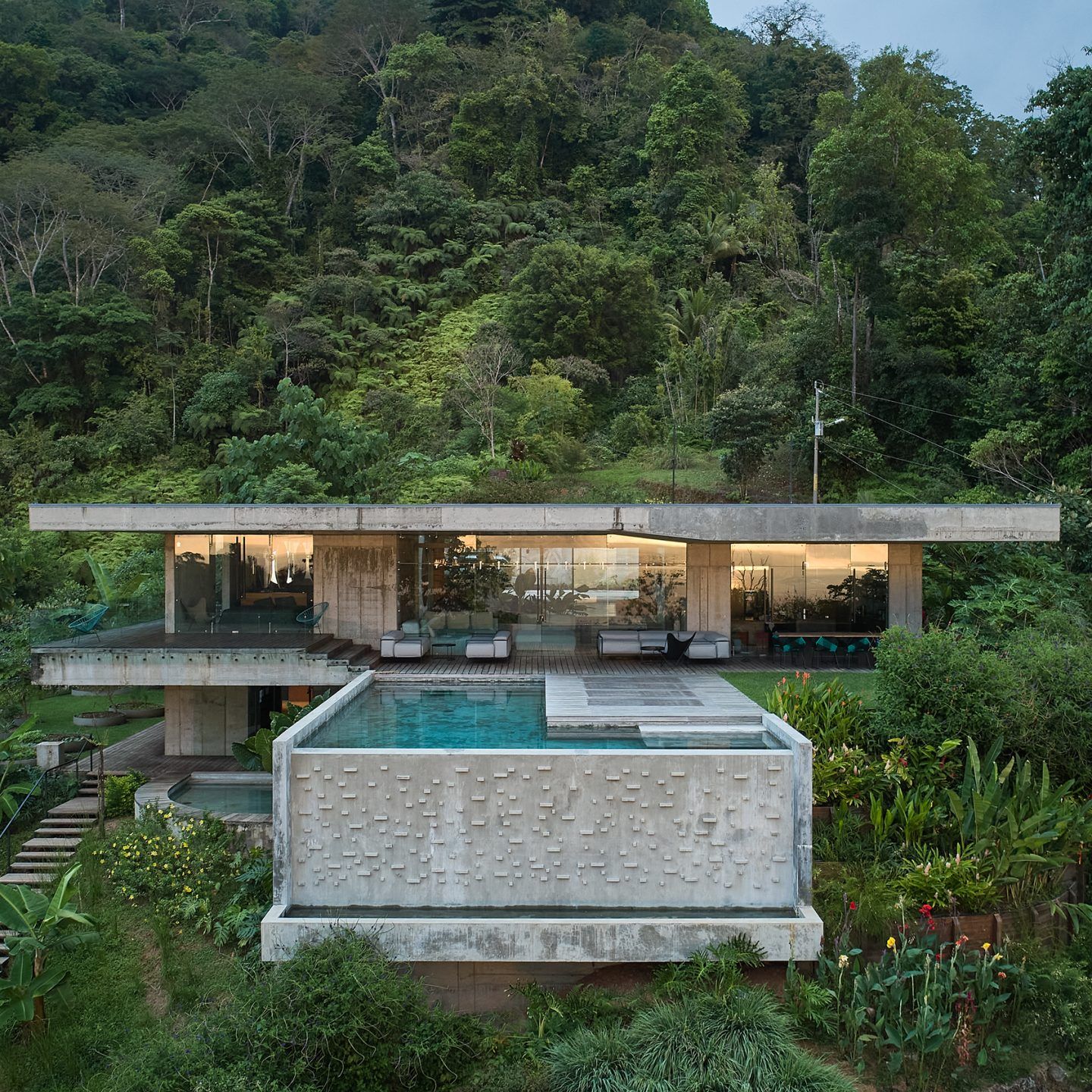 In The Costa Rican Jungle, Art Villa Transcends Ordinary Architectural Experience
Czech architecture studios Formafatal and Refuel Works have collaborated to create 'Art Villa', a majestic concrete villa situated on a hillside location in the Costa Rican jungle. Embedded into its local and cultural context, the elevated structure features charming and luxurious spaces with sweeping views of the Pacific Ocean beyond.
The villa is part of a secluded resort above the Playa Hermosa beach in the Costa Rican town Uvita. With its unique architecture and an expanse of verdant flora, the two-storey villa holds a prominent spot on the site. The structure is equipped with five bedrooms with private bathrooms, a foyer, a main living room, a kitchen with dining room, and a large infinity pool hovering above the terrain. In the basement, a playroom for children, a gym, a dance hall, a walk-in closet, a laundry room, and utility rooms complement its luxurious offerings. The project comprises multiple raw concrete walls, steps, and roofed terraces throughout, softened by the lush tropical softscape—the greenery includes achiote, banana plants, coconut palm trees, mango trees, papaya, and less known local plants.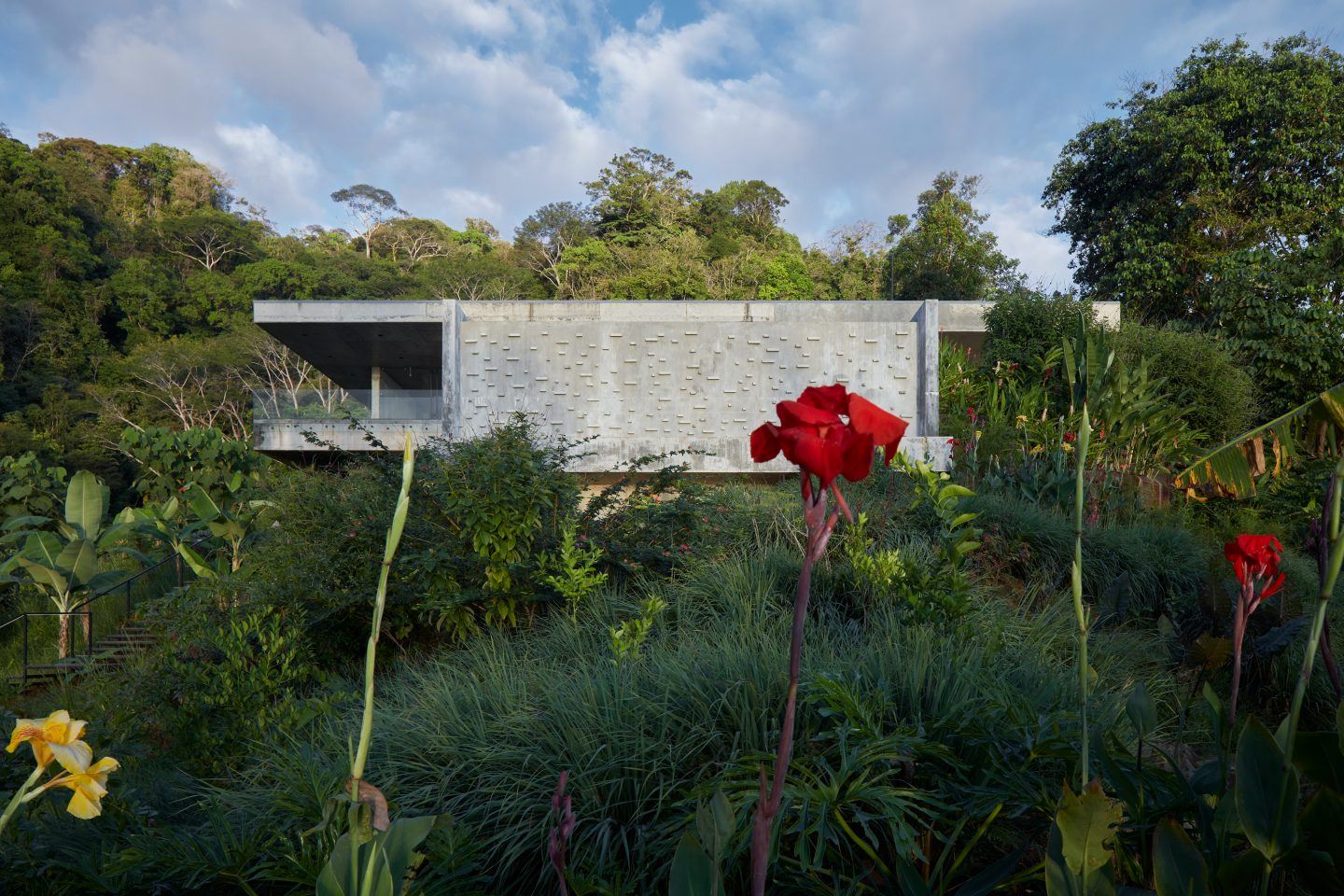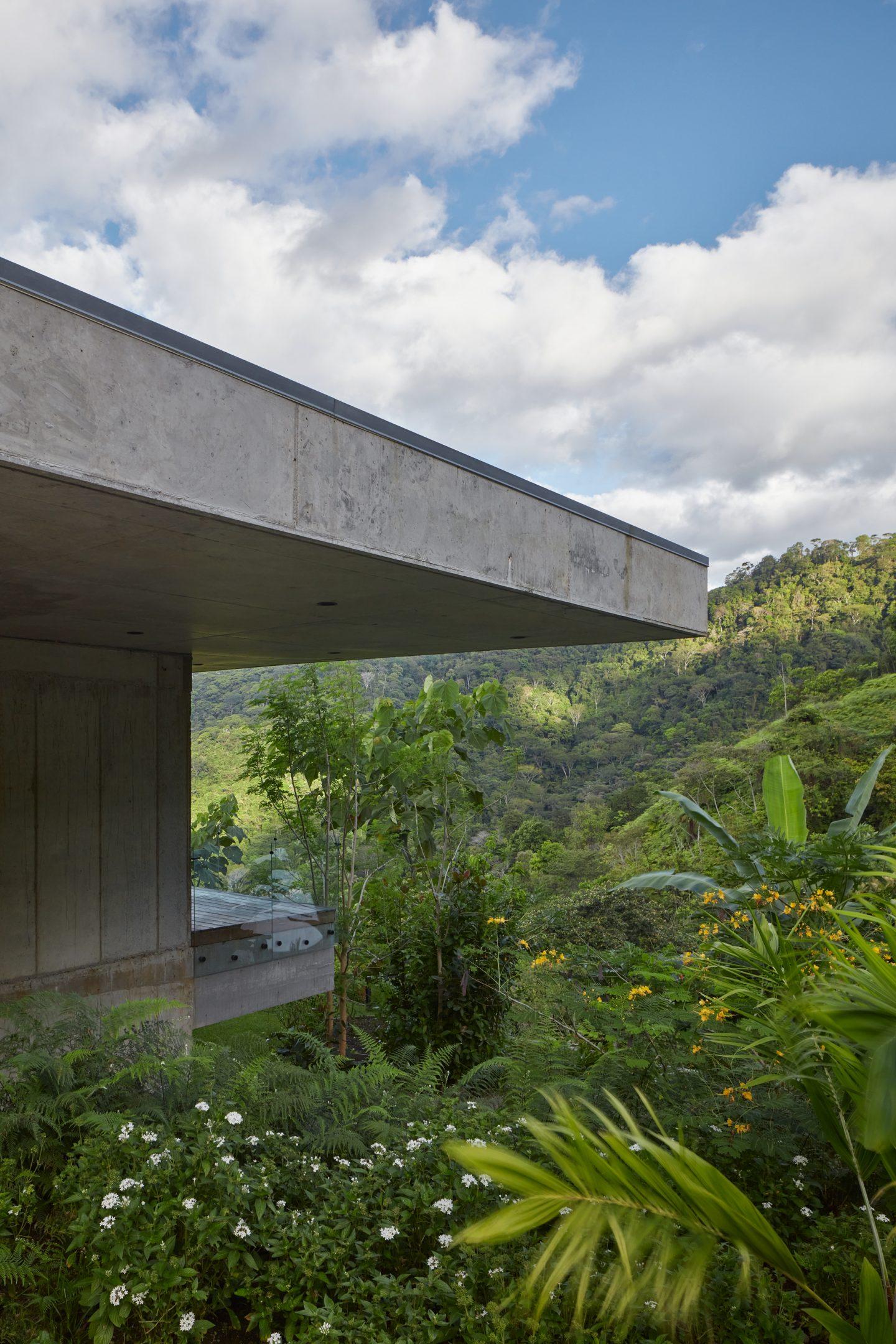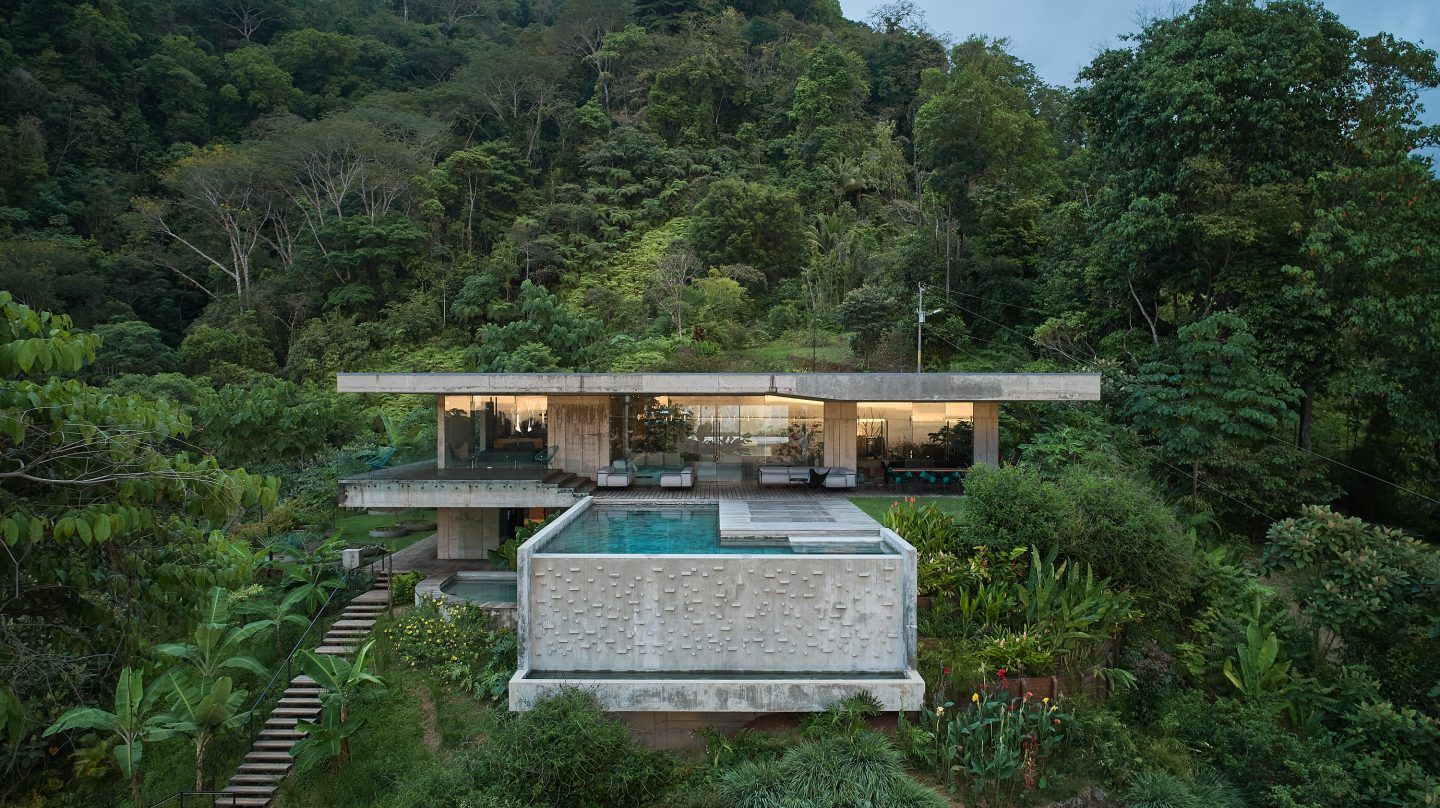 The villa was built to blend in with the surrounding nature and to reflect the atmosphere and colors of Central and South America. "When designing the interiors, we found inspiration not only in the surrounding wild jungle, but also in the work of the Brazilian architect Paulo Mendez de Rocha," explains a statement from Formafatal. Inside, the place evokes the sensation of an antiquated time, combining ornamental designs reminiscent of the past with the simplicity of modern designs. "Teak wood, metal, and linen—these materials dominate in the villa's interiors, and together with custom-made furniture pieces in secondary pastel and bright colors, truly bring the raw concrete monolithic interior to life with a touch of softness," the firm adds. Interior highlights include cement ornamental tiled floors custom-made in Nicaragua, a hand-painted watercolor motif on the kitchen backsplash, and armchairs designed by South American designers.