Acclaimed Danish architecture firm Bjarke Ingels Group (BIG) has designed a physical and conceptual bridge, 'The Twist'—a stunningly-crafted hybrid that draws together architecture, infrastructure, and sculpture.
The design project—BIG's first in Norway—spans several traditional categories and serves multiple uses: a visually-appealing bridge, an ingenious floating museum, and an eye-catching sculpture. Located in the scenic municipality of Jevnaker, about an hour north of Oslo, 'The Twist' was designed to bridge the Randselva river and link the major sections of the Kistefos Sculpture Park—Scandinavia's largest outdoor sculpture park for modern art. Despite its monumental size and dramatic appearance, the solid piece of architecture is respectful of its surroundings. Conceived as a natural extension of the sculpture park, the museum improves visitors' accessibility by offering an almost uninterrupted walk through the landscape.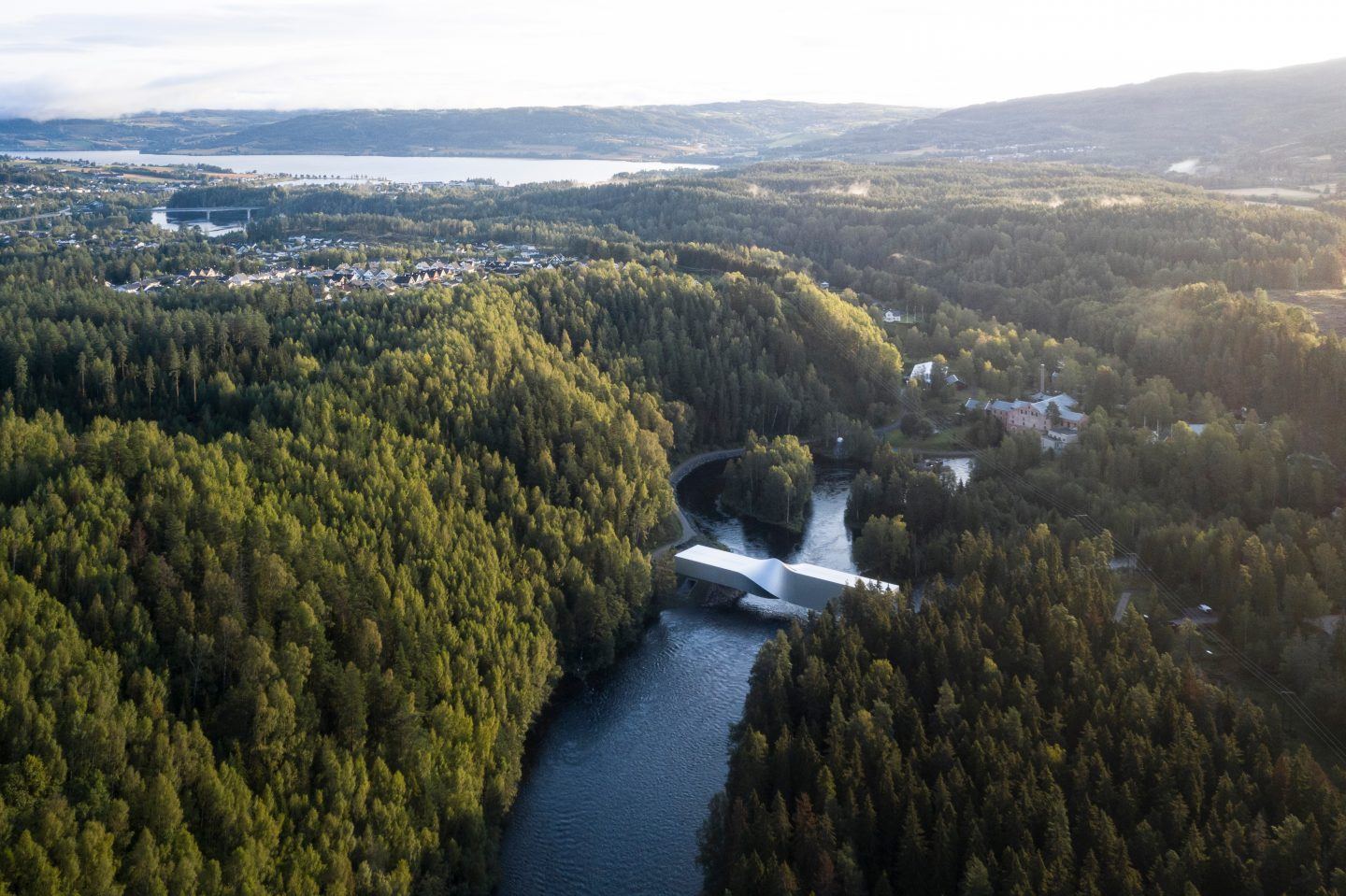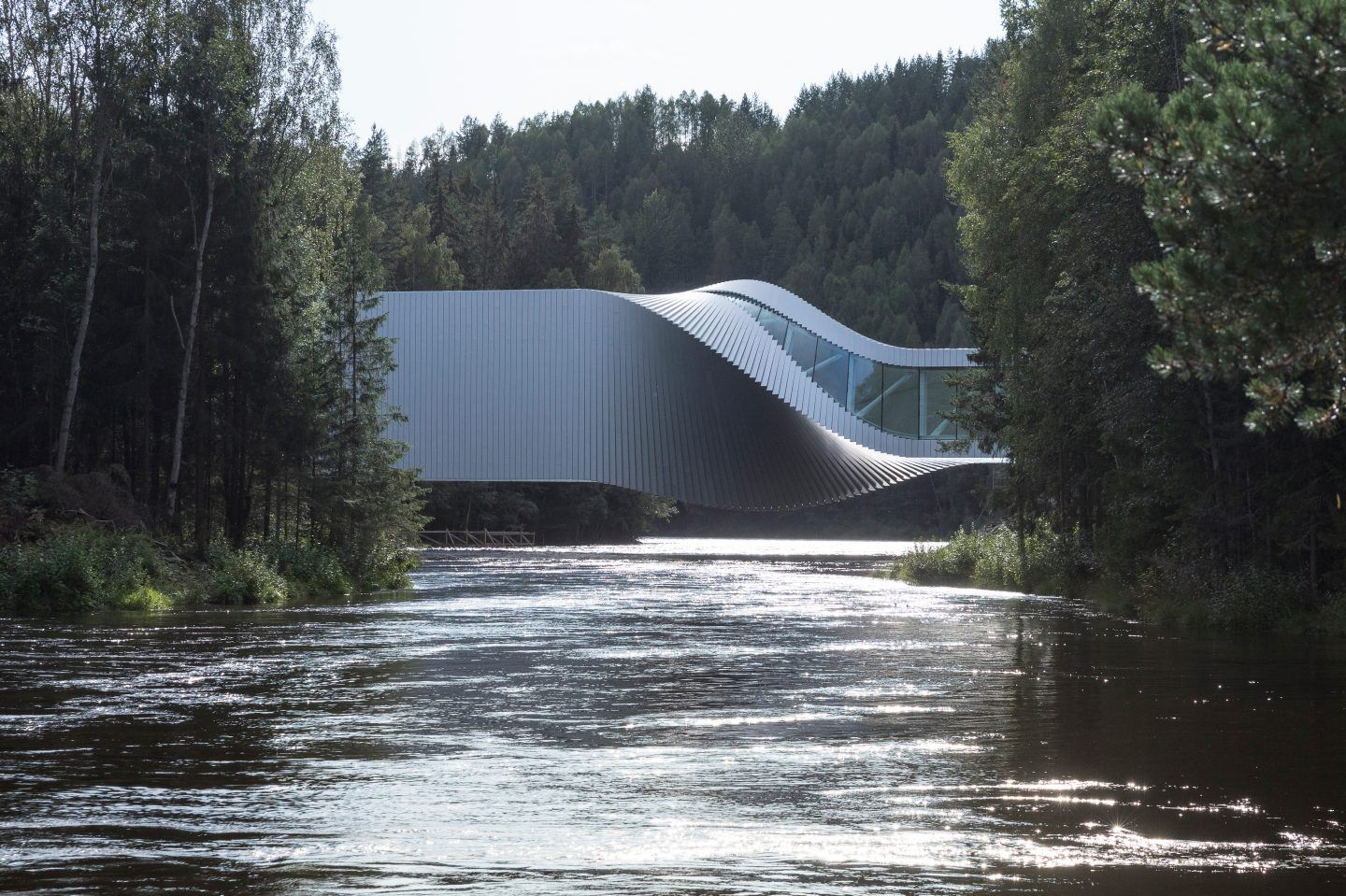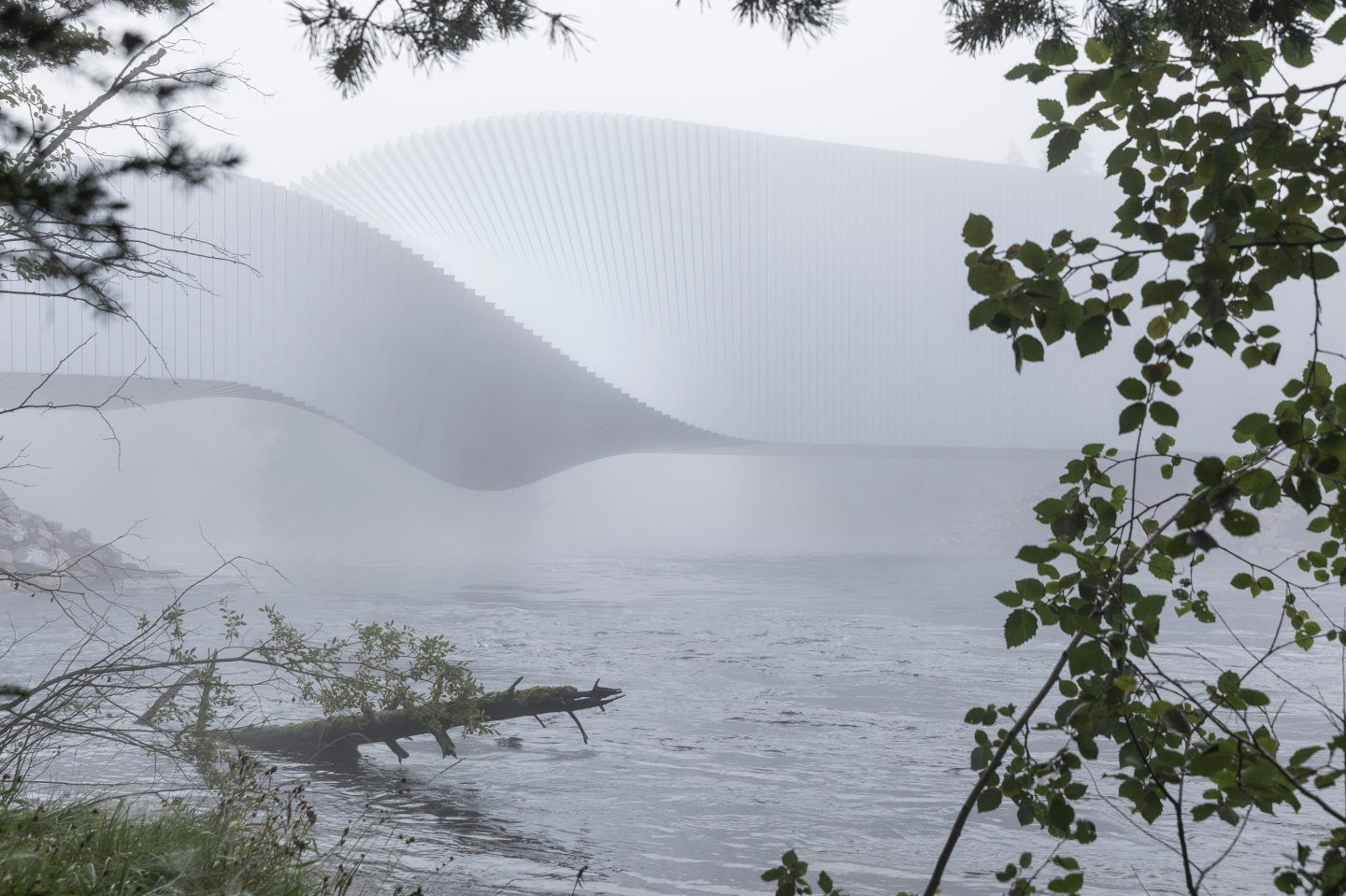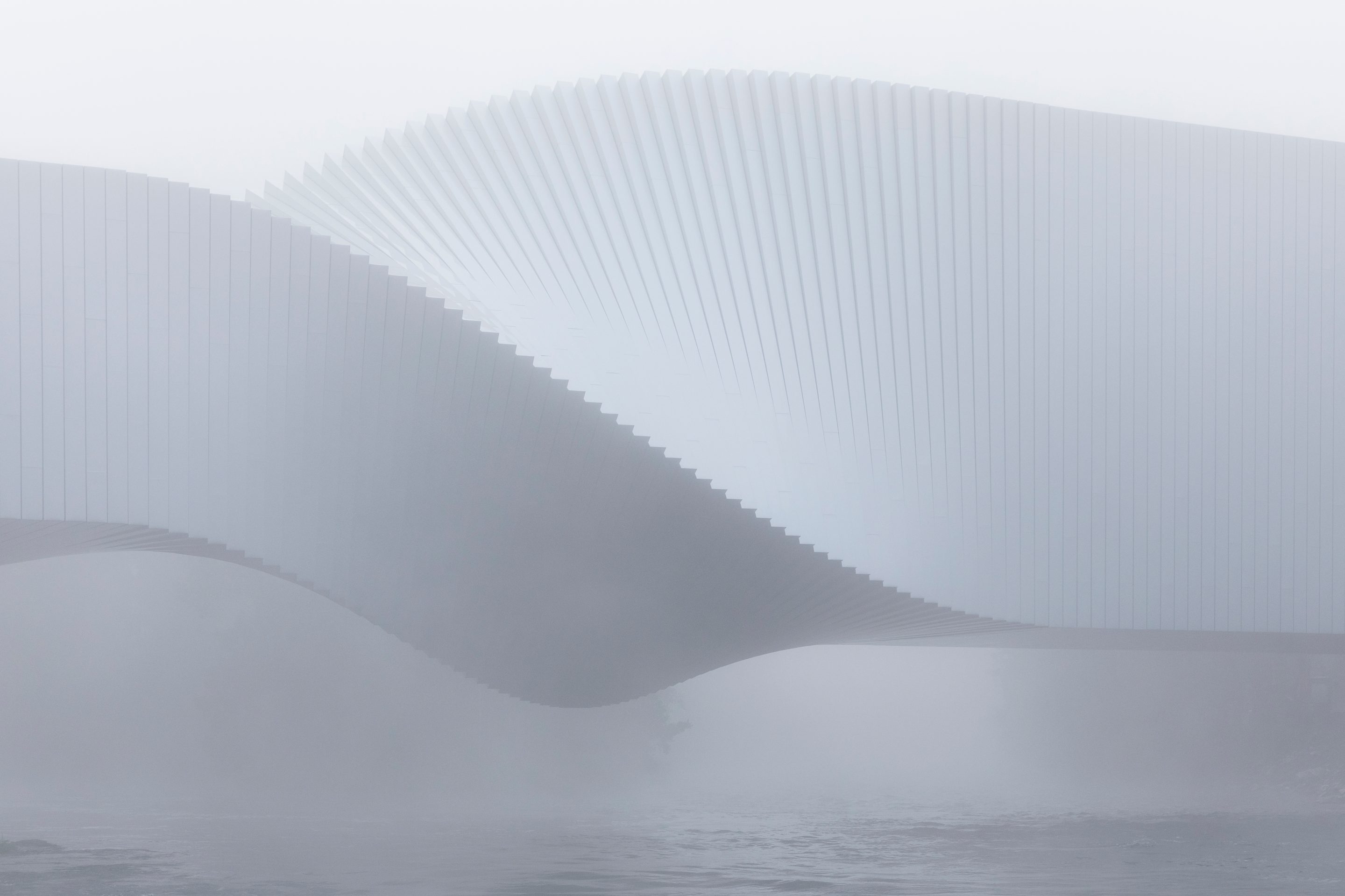 Clad in 40cm wide aluminum panels, the building is shaped as an elongated rectangular block that is twisted at its center. These are skilfully arranged like a stack of books, in a fanned composition that generates an illusory twisting effect—as if the structure is rolling over itself. The resulting fluid construction has a distinctive sculptural aesthetic, while seamlessly reconciling the different heights of the river banks. Its particular spatial configuration creates three interconnected exhibition rooms. Two spaces—a narrow, windowless, vertical gallery on the south side and a panoramic, horizontal gallery with floor-to-ceiling glass windows on the north—are connected by a folding shell-like gateway, where floors and walls lined in white wood lamellas merge together with kinetic effect. Both sides of the building serve as main entrances allowing for an uninterrupted, immersive journey. A hidden basement made of concrete and glass completes the structure, forming a visual continuation of the river outside.