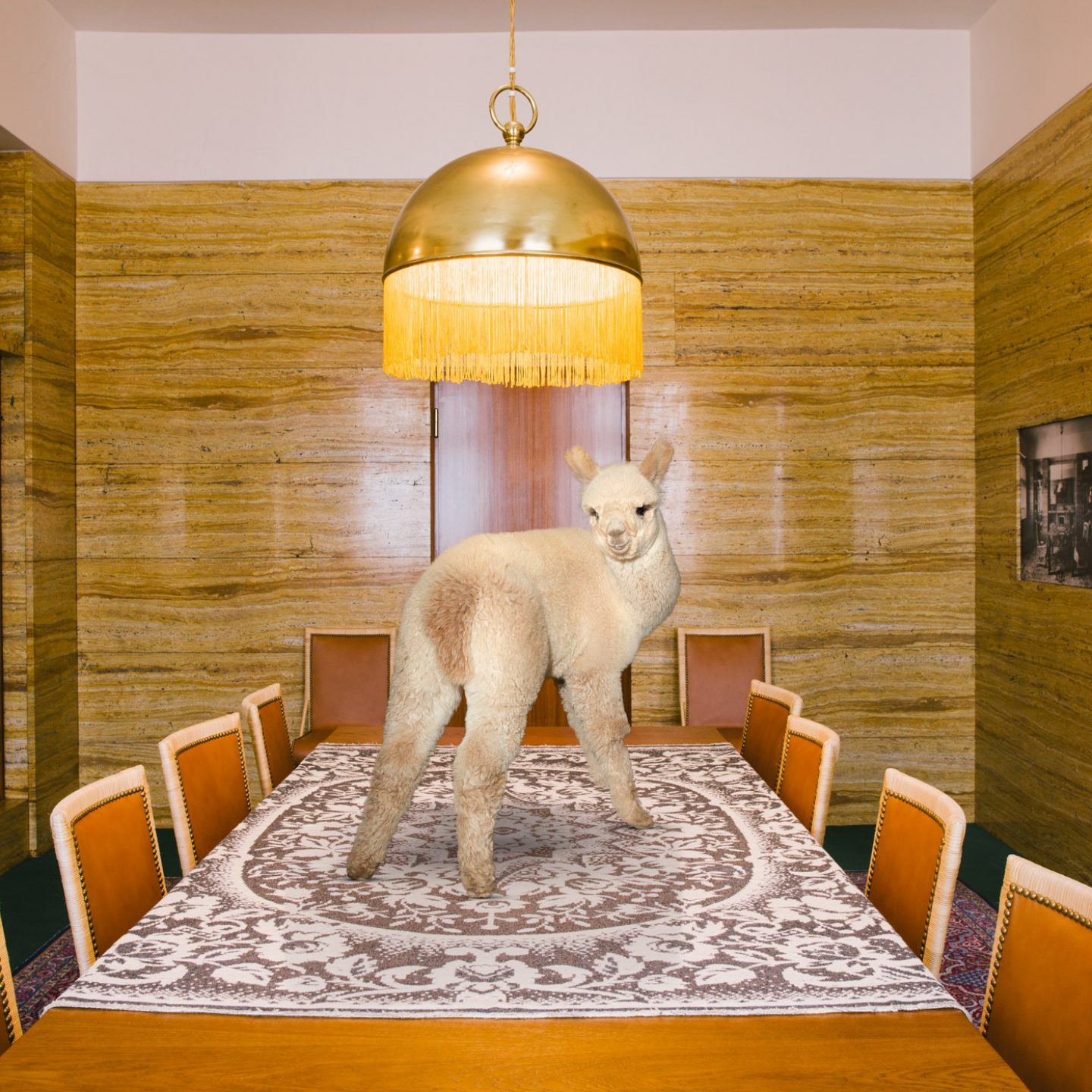 The Unlikely Stars Of Daniel Gebhart De Koekkoek's Calendar 'Better Living With Alpacas'
Gebhart de Koekkoek's latest jocular endeavor is a calendar featuring a collection of well-groomed domesticated alpacas in unlikely architectural spaces. From behind a reception desk, to in front of an elaborately painted tableau in a wood-lined room, the decadent interiors that these creatures frequent wouldn't look out of place in a Wes Anderson film. Gebhart de Koekkoek explains that these Alpacas were "picky" with their locations—nothing but Adolf Loos to Mies van der Rohe would do. It's not the first time he's worked with stars of the animal variety. In 'Jumping Cats', a comic and surreal 12-image calendar, he captured felines mid-flight in various friends' apartments.
You can purchase the calendar online here.