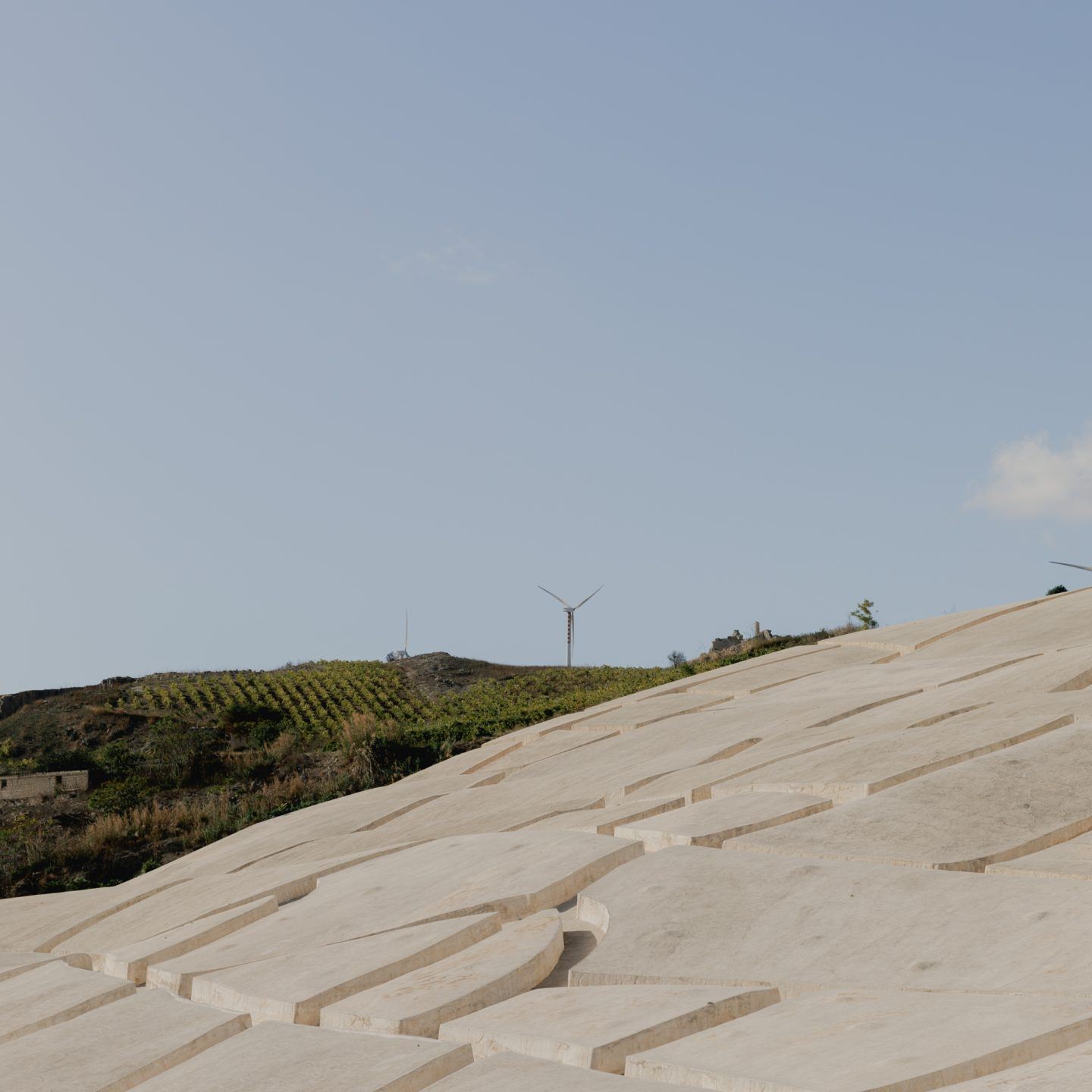 Daniel Farò Photographs Cretto Di Burri, An Extraordinary Memorial And Land Art Piece In Italy
The Cretto di Burri or Cretto di Gibellina, also known locally as 'The Great Cretto', is a monumental piece of Land Art created by celebrated Italian artist Alberto Burri—the sprawling, white cement large-scale work descends down a green hillside in the Valle del Belice area in southwestern Sicily, Italy. It was here that German-Italian photographer Daniel Farò captured the staggering wonder in this ethereal set of images for IGNANT.
On January 14, 1968, a disastrous earthquake shook this area; it completely destroyed the old town of Gibellina and claimed the lives of 1150 victims. The village was subsequently reconstructed in a nearby location—today known as Nuova Gibellina—and the site of the ravaged village was transformed by Burri into a permanent memorial and an unforgettable public artwork. The artist covered what was left of the destroyed buildings and rubble, encasing the site with poured white concrete to create a topography of its ruins; honoring the harrowing loss and displacement that ensued after the earthquake. The spaces between these angled fragments, once cobblestoned streets, exist now as a labyrinth of winding passageways for visitors to marvel at and meander through.
"The gigantic monument traces the streets of the previous town," explains Farò to IGNANT, "with paths that range from two to three meters in width and walls as high as 1.60 meters. The overall area covers 80,000 square meters, making it one of the widest artworks in the world," he says. A majority of the Cretto di Burri was constructed between 1984 and 1989, but stopped due to a lack of funding—only to be finished in 2015, to mark what would have been the artist's 100th birthday. Sweeping views of the landscape surrounding the colossal work amount to an affecting experience of public art; yet the most moving aspect of Cretto di Burri is the deep quietude that besets its visitors, as they reflect on the devastation that the natural world is capable of.