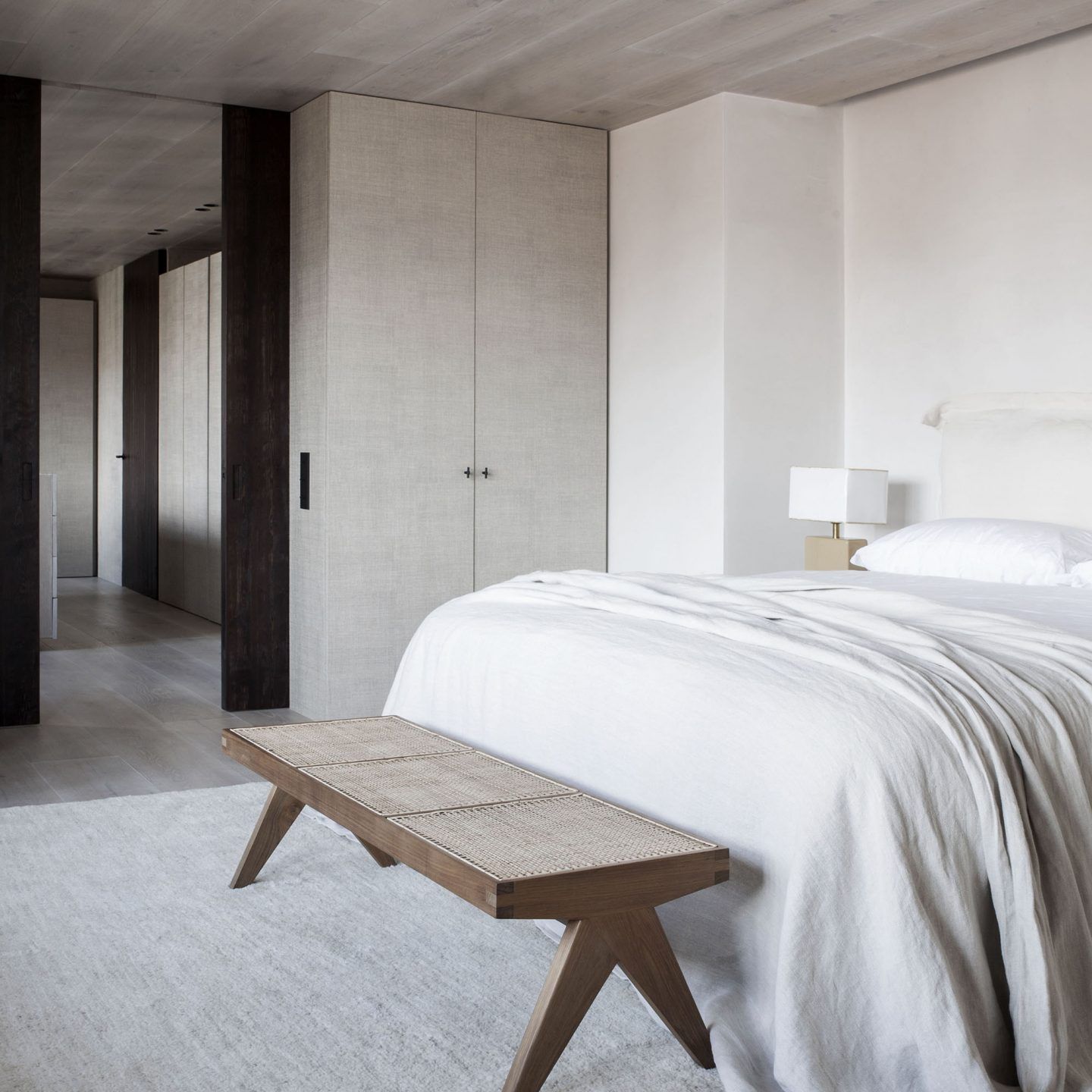 A Neutral Color Palette And Bespoke Interiors Define This Sophisticated Apartment In Spain
The latest project Spanish firm OOAA Arquitectura has shared with IGNANT is 'Alcazar de Toledo'; a refined transformation of an entire apartment in the Spanish city of León. The residence is characterized by its contrasting material palette of light oak wood and charcoal pine wood, as well as custom-designed furniture pieces and interior objects that complete the polished space.
The home, designed for a family with three children, is structured in a way that the master bedroom and children's bedrooms are separated by the communal living spaces. "In this way, these areas act as a distributor and avoid the need for corridors," explain the architects. Oak wood is the primary material used in the apartment, and was chosen for its ability to bring a pleasant atmosphere to the home. "The wood brings a warmth to 'Alcazar de Toledo', and by extension, to the often cold weather of Northern Spain," they explain. "On the floor, we chose a white oak wood which was replicated in some of the custom-made furniture pieces and spaces including the library, the kitchen, wine room, and even the ceiling of the master bedroom." To provide a visual contrast and enhance the apartment's character, the firm chose a charcoal colored pine wood for the doors. Complementing the apartment's stylish architecture is the interior design—which includes elements such as the iconic 1950s black lacquered Pierre Jeanneret chairs, sculptural Maison Barbier French lamps from the 1970s, polished concrete coffee tables, and custom-made armchairs and curtains in natural linen. These furniture items, all in neutral, white, and black colors, generate an elegant living environment with an aesthetic appeal that is comfortable, functional, and a pleasure for the residents to live in.