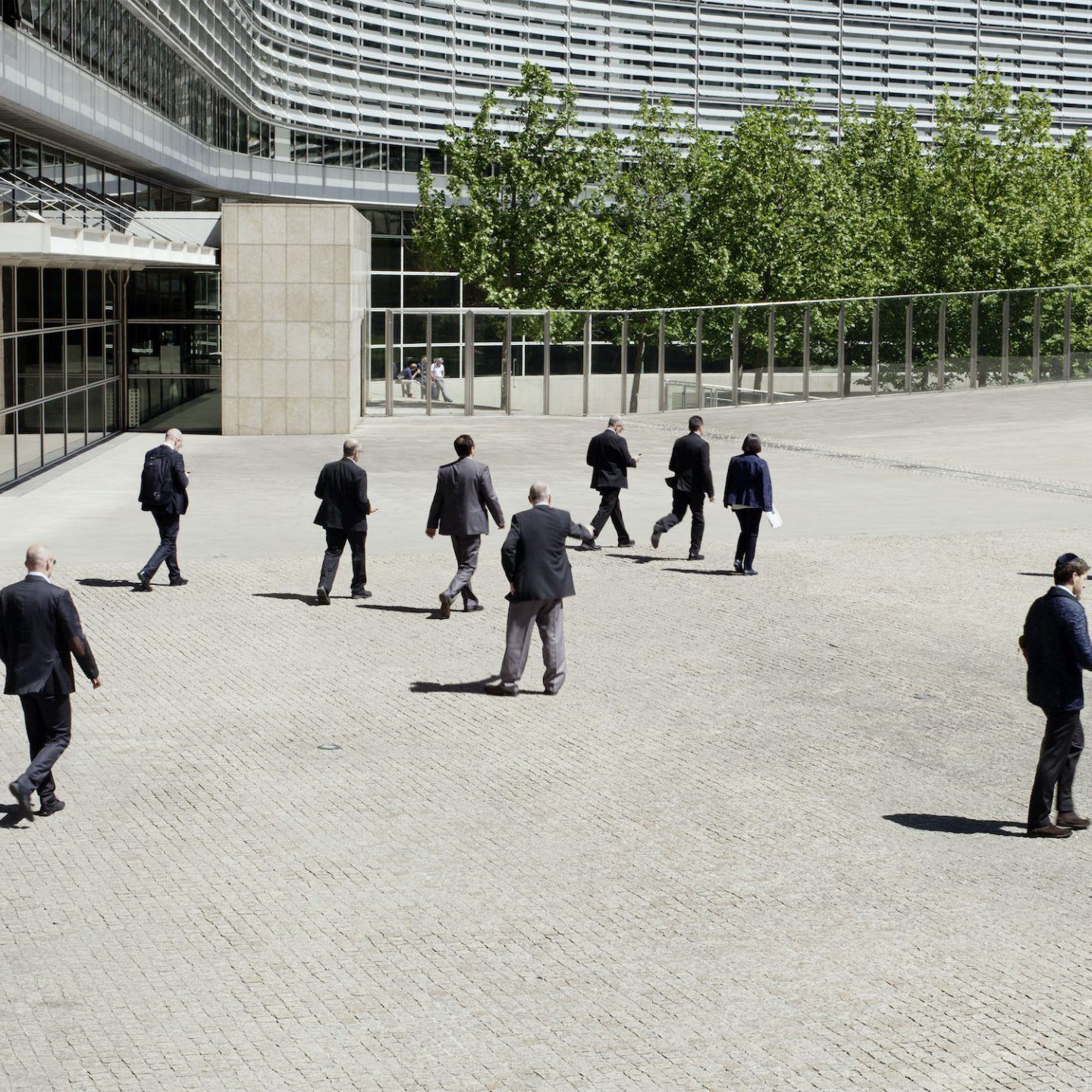 Esther Hovers Recreates Scenes Of Suspicious Behavior To Question Surveillance In Society
The work of The Hague-based photographer Esther Hovers is rooted in visualizing the relationship between power structures and technology. Her conceptual series and print publication False Positives investigates how surveillance systems study our behaviors in public—and queries whether their classifications are acceptable, or not.
The ways in which we conduct ourselves in public spaces are monitored, stored, and analyzed more now than ever; presently, the average city-goer is caught on security camera up to 300 times a day. This marks a radical change in the past decade for tracking our patterns of movement in the name of national security, and resultantly, there is almost no chance for a citizen to be untraceable. False Positives stems from the desire to interrogate what constitutes as normative behavior in the public realm. "It aims to raise this question by basing the project on eight different anomalies," explains Hovers. Standing for too long in one place or breaking out into a sprint are two examples of some of the anomalies of movement and body language that, according to most surveillance systems, can indicate criminal intent. "It is through these anomalies the algorithms are built, and the cameras are able to detect deviant behaviour," she states.
Hovers interviewed several intelligent surveillance experts for the project, who instructed her on the various ways in which a person can be flagged as suspicious. She has used her learnings to create staged scenes on the streets of Brussels, Belgium, and asked strangers for their involvement. The resulting images demonstrate these apparent anomalies, and in doing so, provide a fascinating portrait of the narratives we create, based on the behavior of others. In an age of ubiquitous technology, False Positives invites the viewer to consider the implications of their own relationship with government watchdogs, by abstractly visualizing the vastly complex systems that become an invisible part of our everyday lives. For more information on the book, click here.