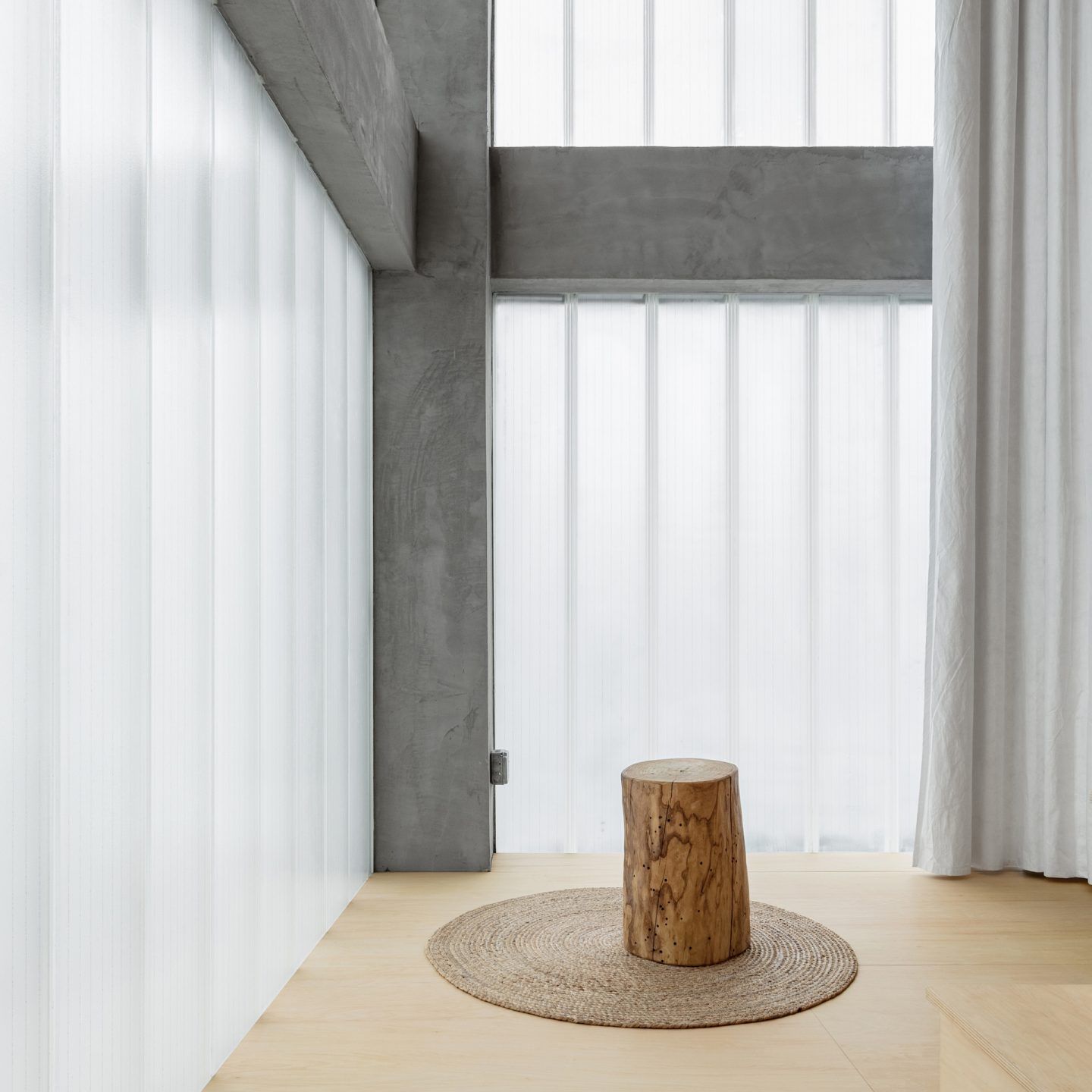 Stark Minimalism And Industrial Elegance Coexist At Hotel Far & Near Nanhao St.
Name

Project

Hotel Far & Near Nanhao St.

Photographer

Words
Shanghai and Tokyo practice Kooo Architects has converted an industrial building in Guangzhou, China, into a minimalist guesthouse. Lofty ceilings, stripped-back concrete walls, and large frosted glass windows characterize Hotel Far & Near Nanhao St., which was designed to stand out amid the many high-rises of the city's urban landscape.
Aiming to preserve the industrial aesthetic of the original architecture, Kooo Architects has stripped down the seven-storey building to its concrete frame, and wrapped it in frosted channel glass. This creates a soothing ambience and protects the guest's privacy, while insulating the space against the subtropical climate of Guangzhou. Lined with a perforated steel sheet casting a pattern of light and shadow across the entrance, the lobby sets the tone for the hotel: urban allure and austere sophistication.
The rough industrial charm of the public areas on the ground floor is carried on upstairs in the guest rooms. Centred around a double-height living room, all rooms have a mezzanine bedroom area that is accessible via a ladder, and a metal-clad bathroom. Because the interior is so sparse, materiality is pushed to the forefront here—the exposed concrete frames are contrasted with shiny metal, blonde wood lining, and tall white curtains. Despite the stark minimalism, the rooms have an undisputed beauty. The expansive windows allow much natural light to come in and warm the space, forming a translucent cocoon while simultaneously connecting the intimacy of the rooms to the outside environment. A rooftop terrace with wooden decking provides panoramic views of the city below through metal poles destined to the growing of climbing plants. At night, the guesthouse turns into a lantern, protruding from the jugged concrete skyline of the bustling neighborhood like a beaming beacon.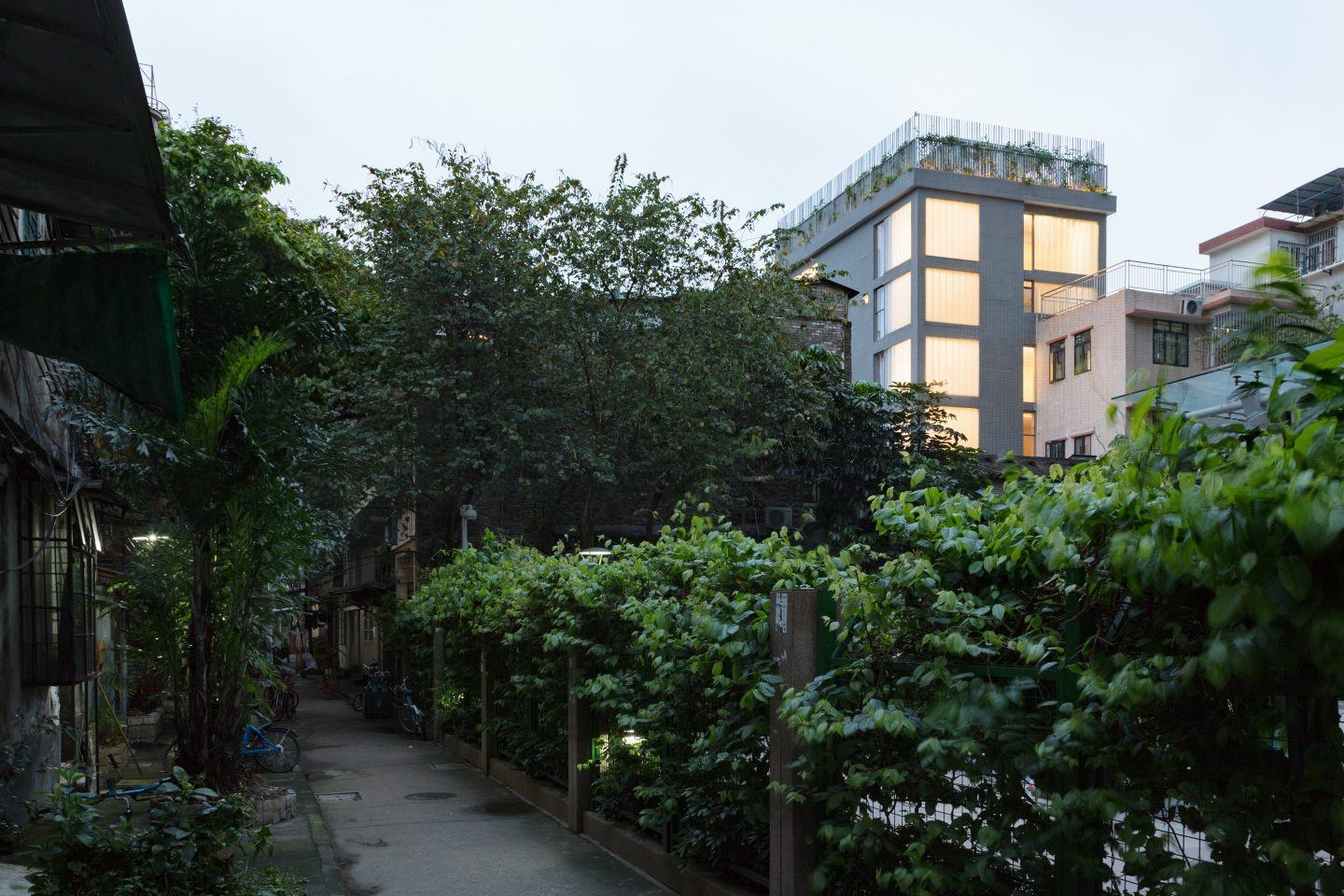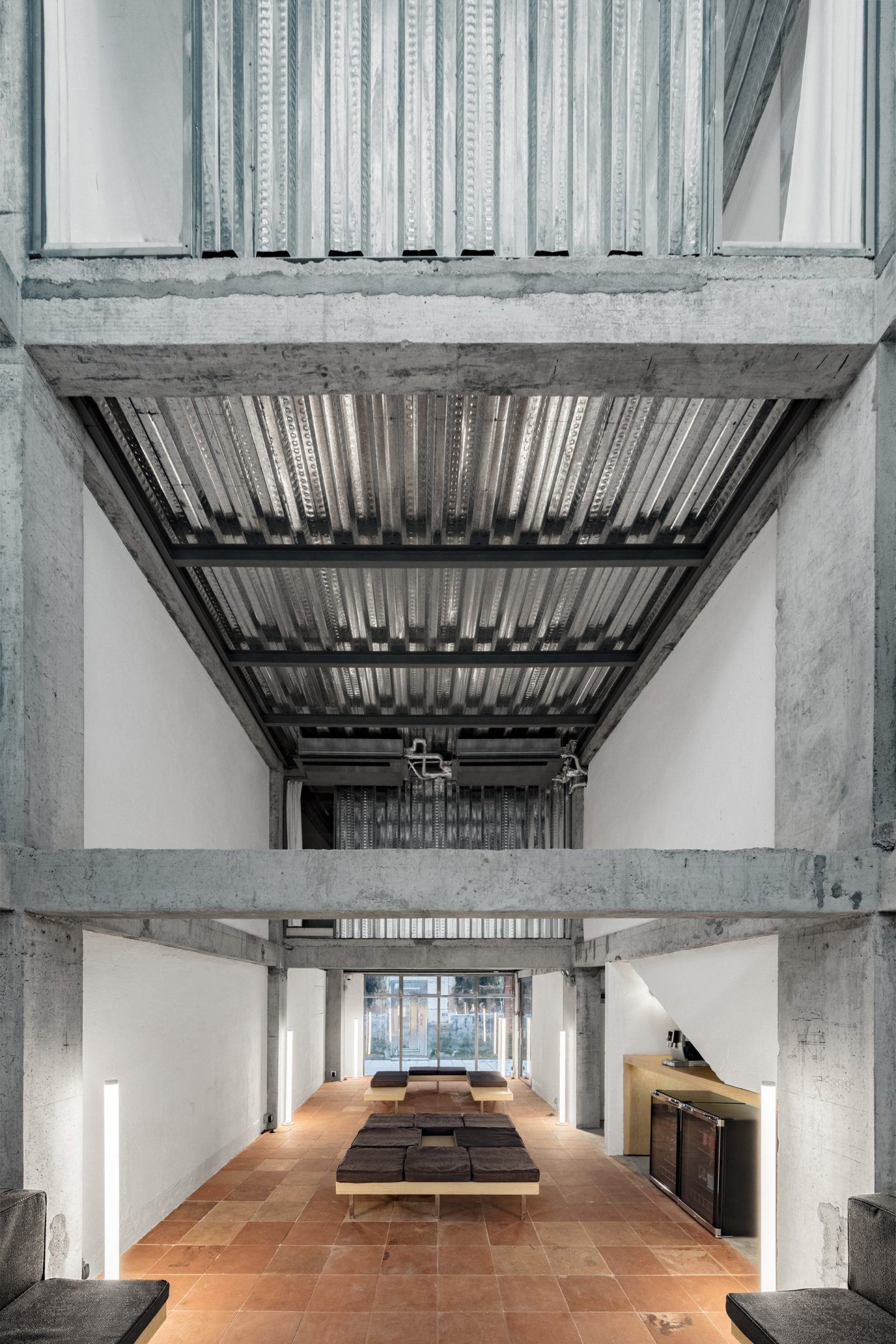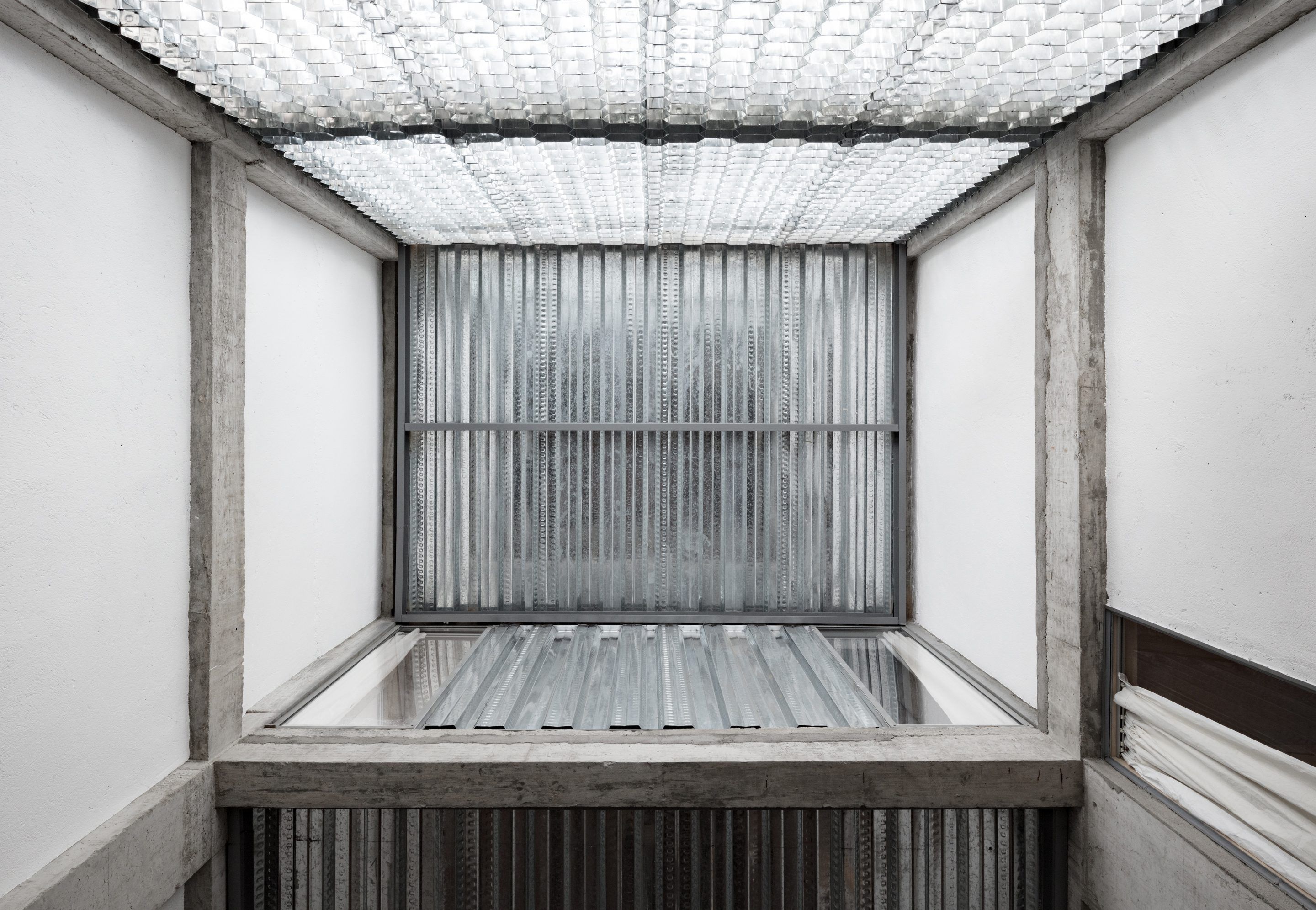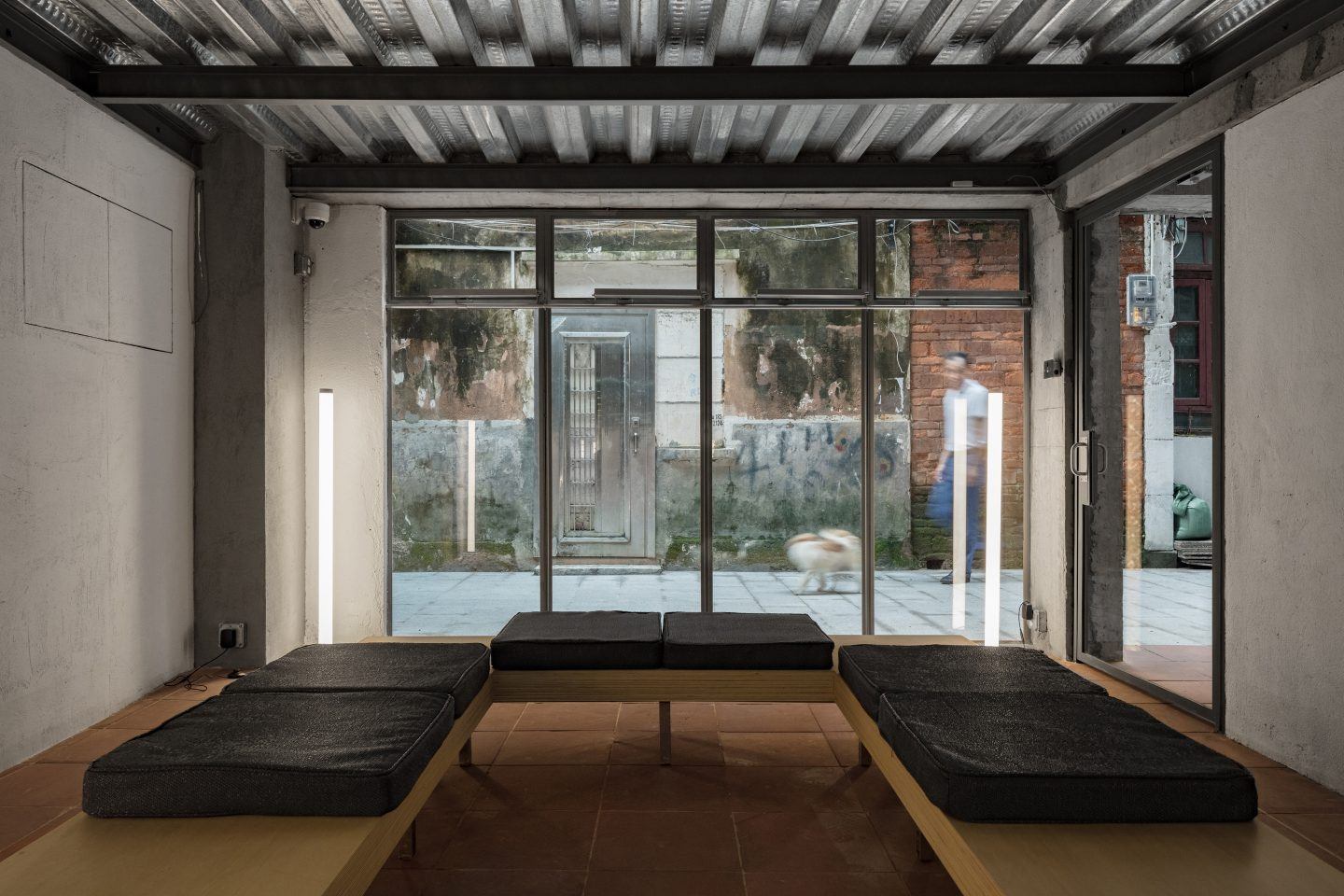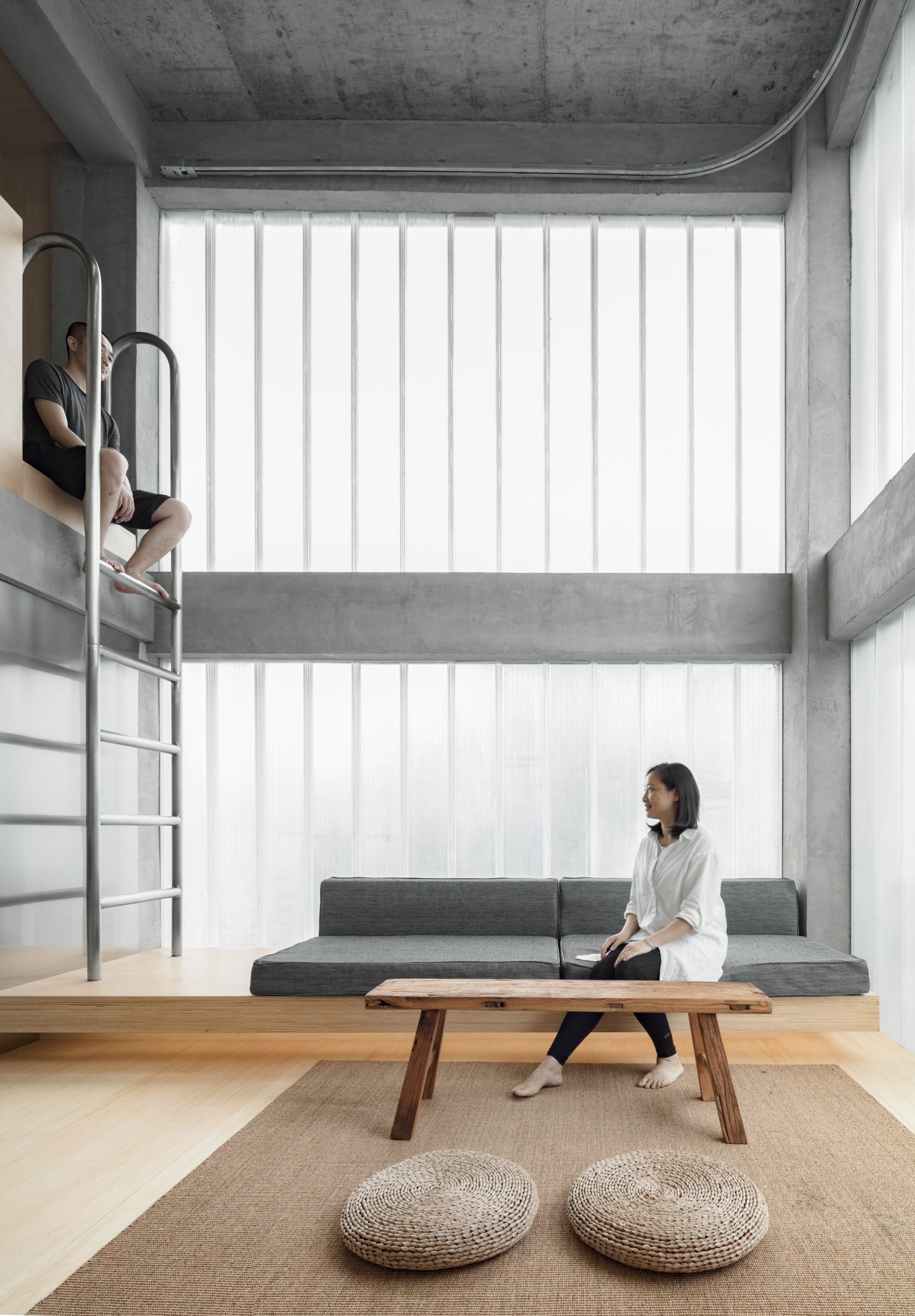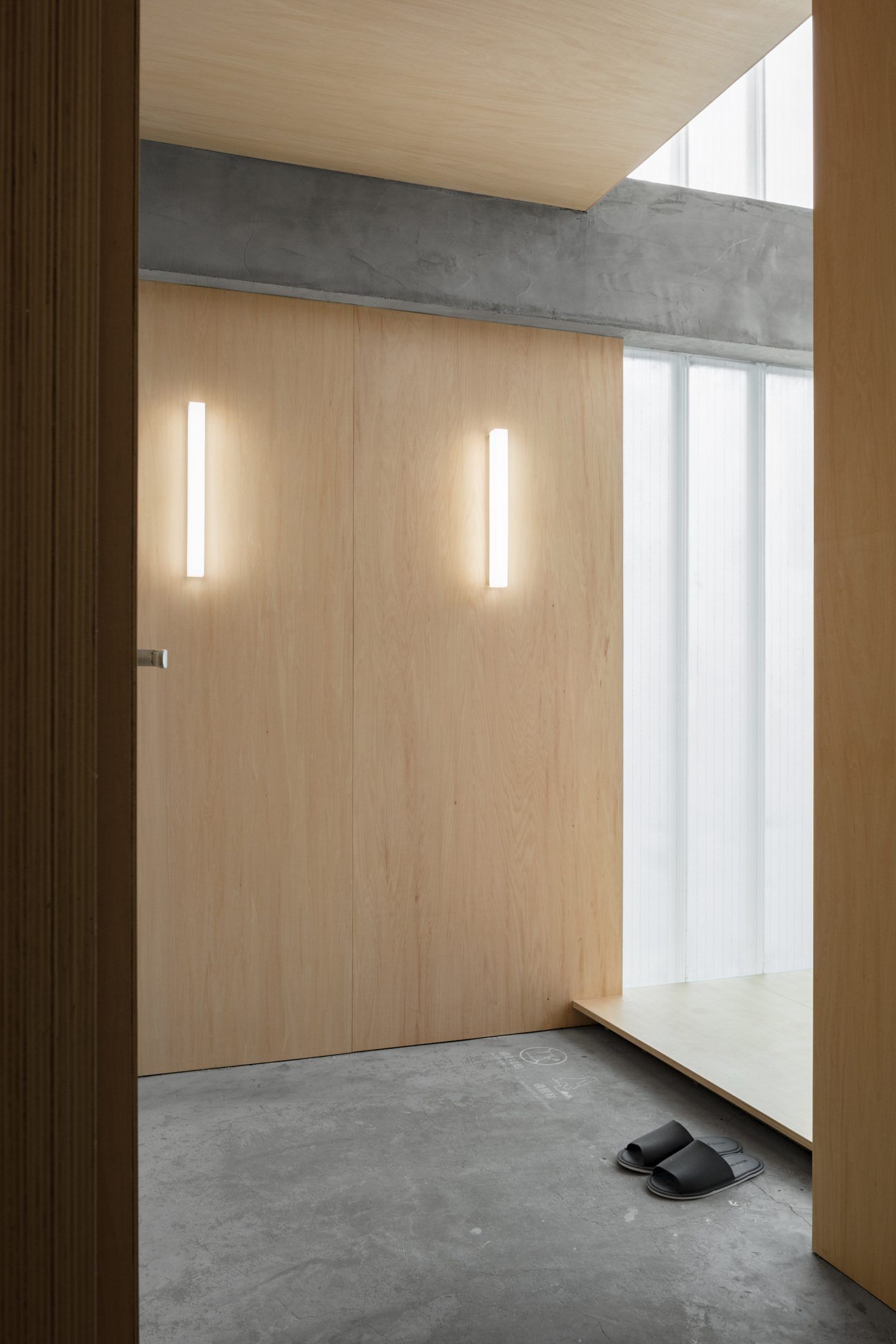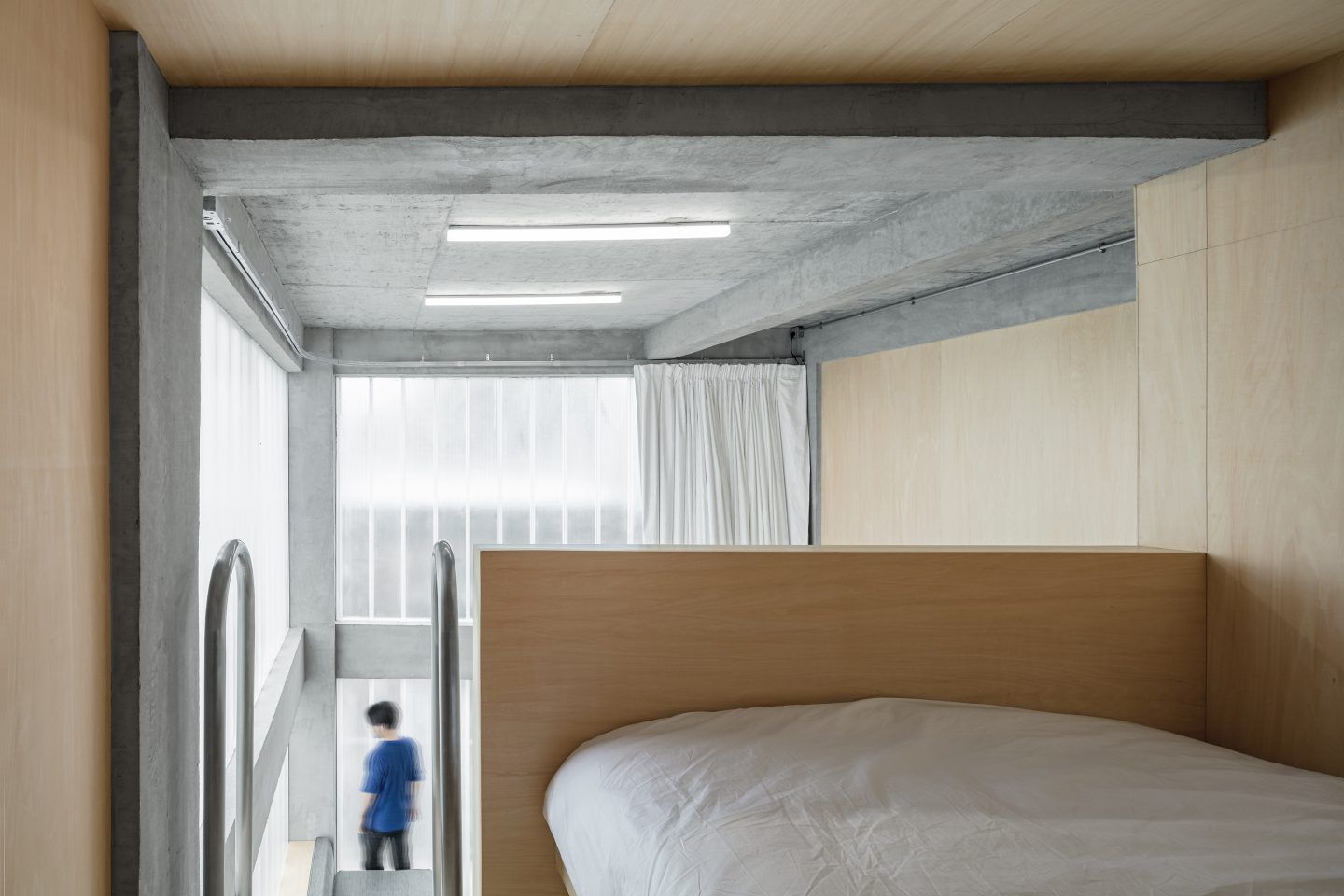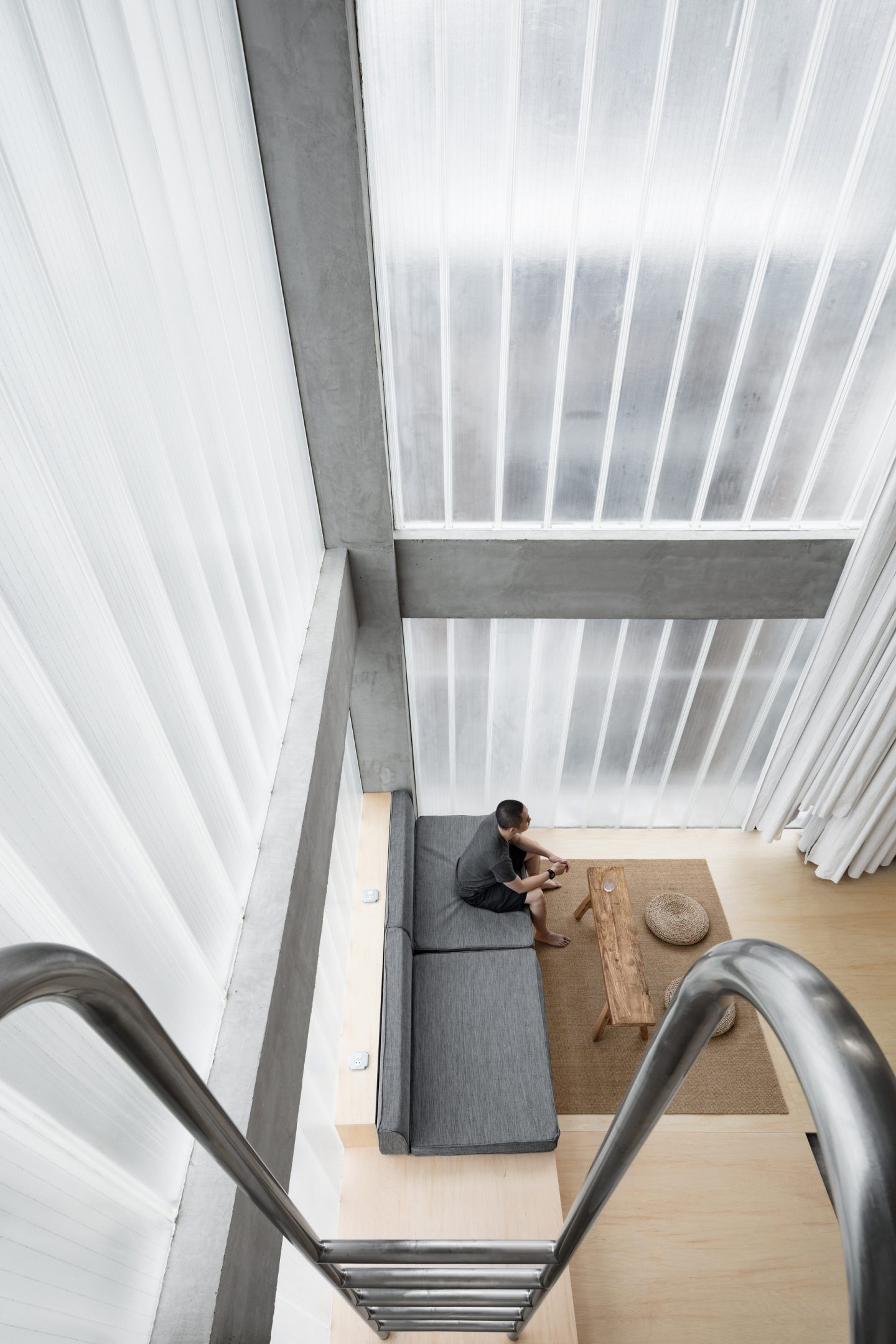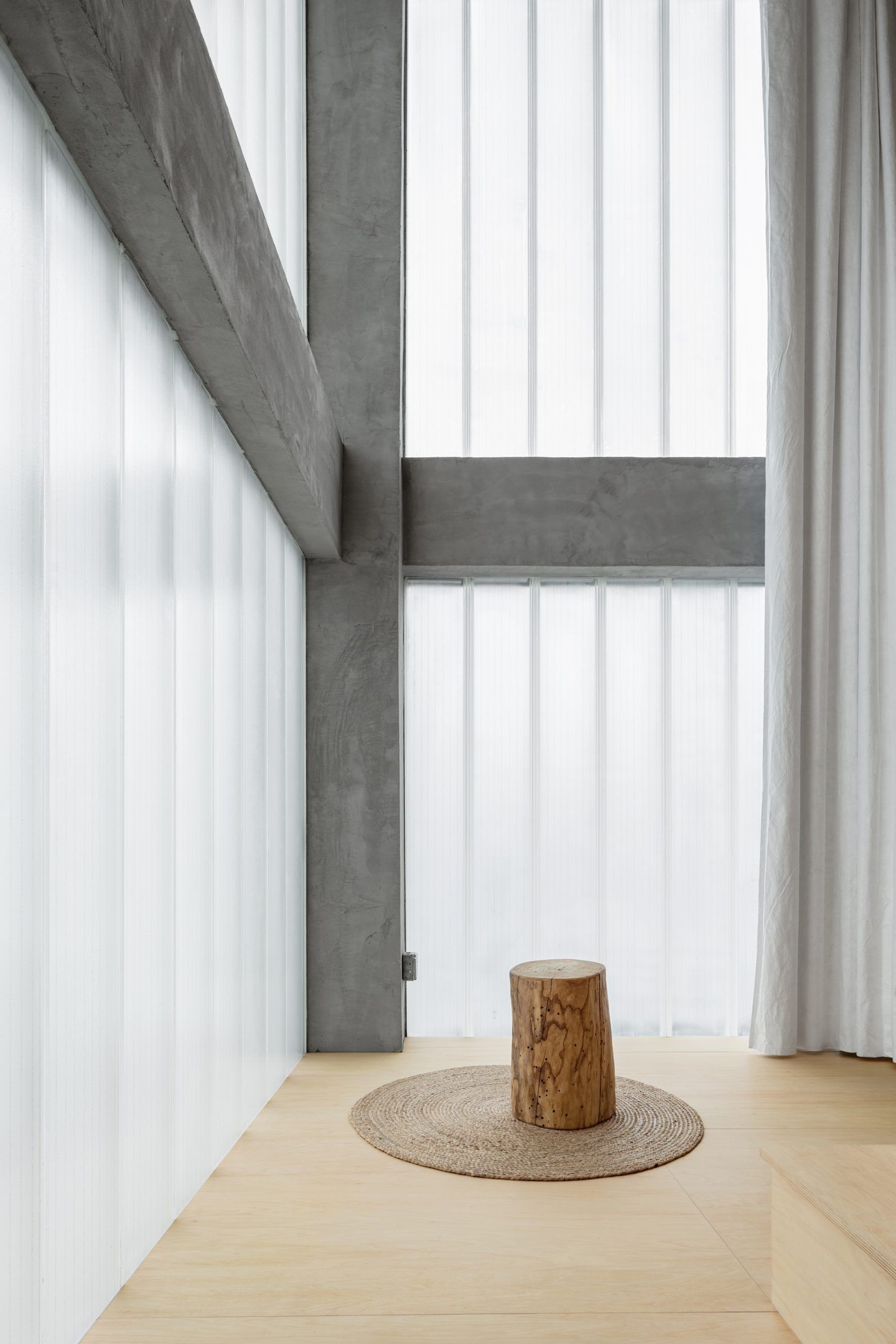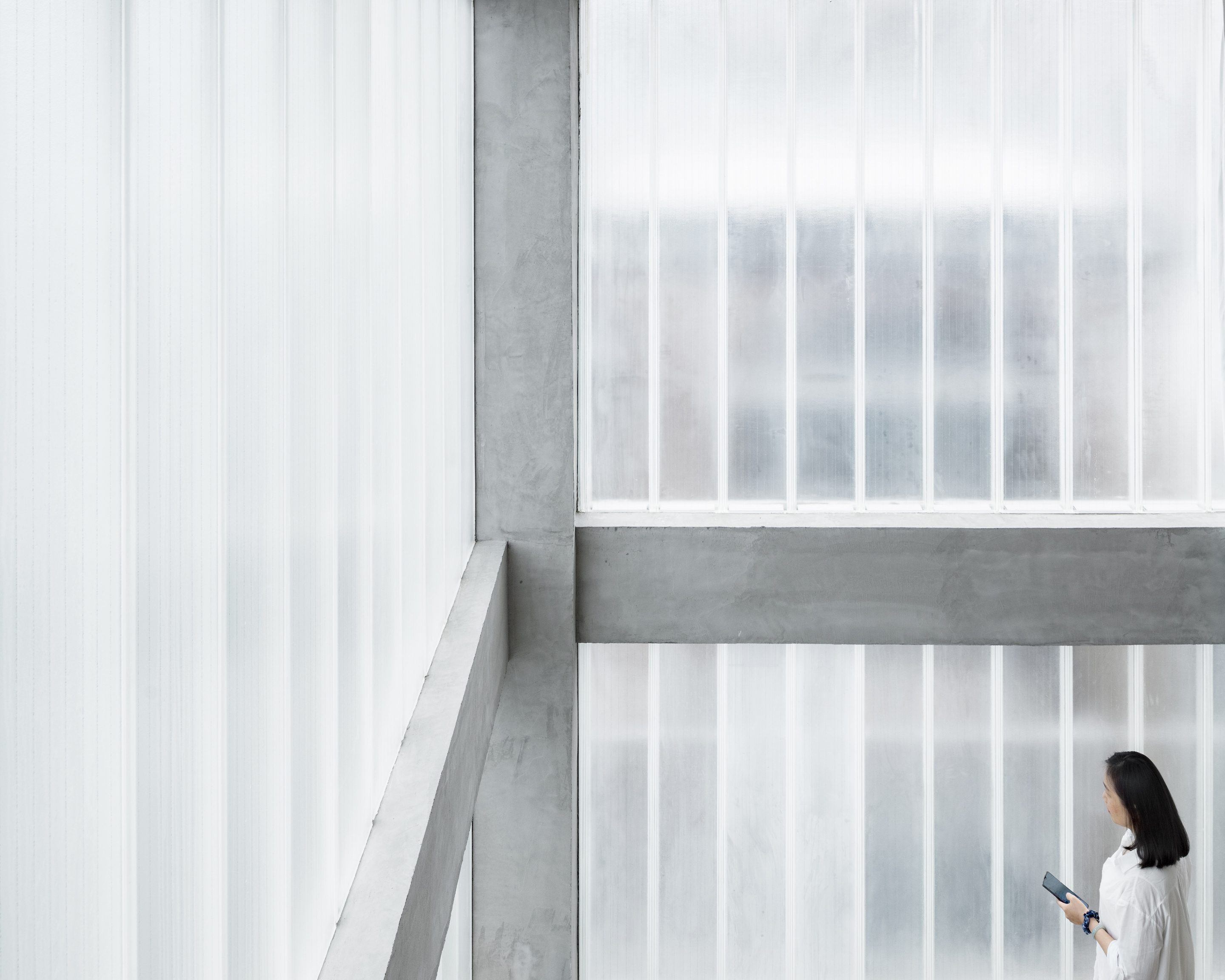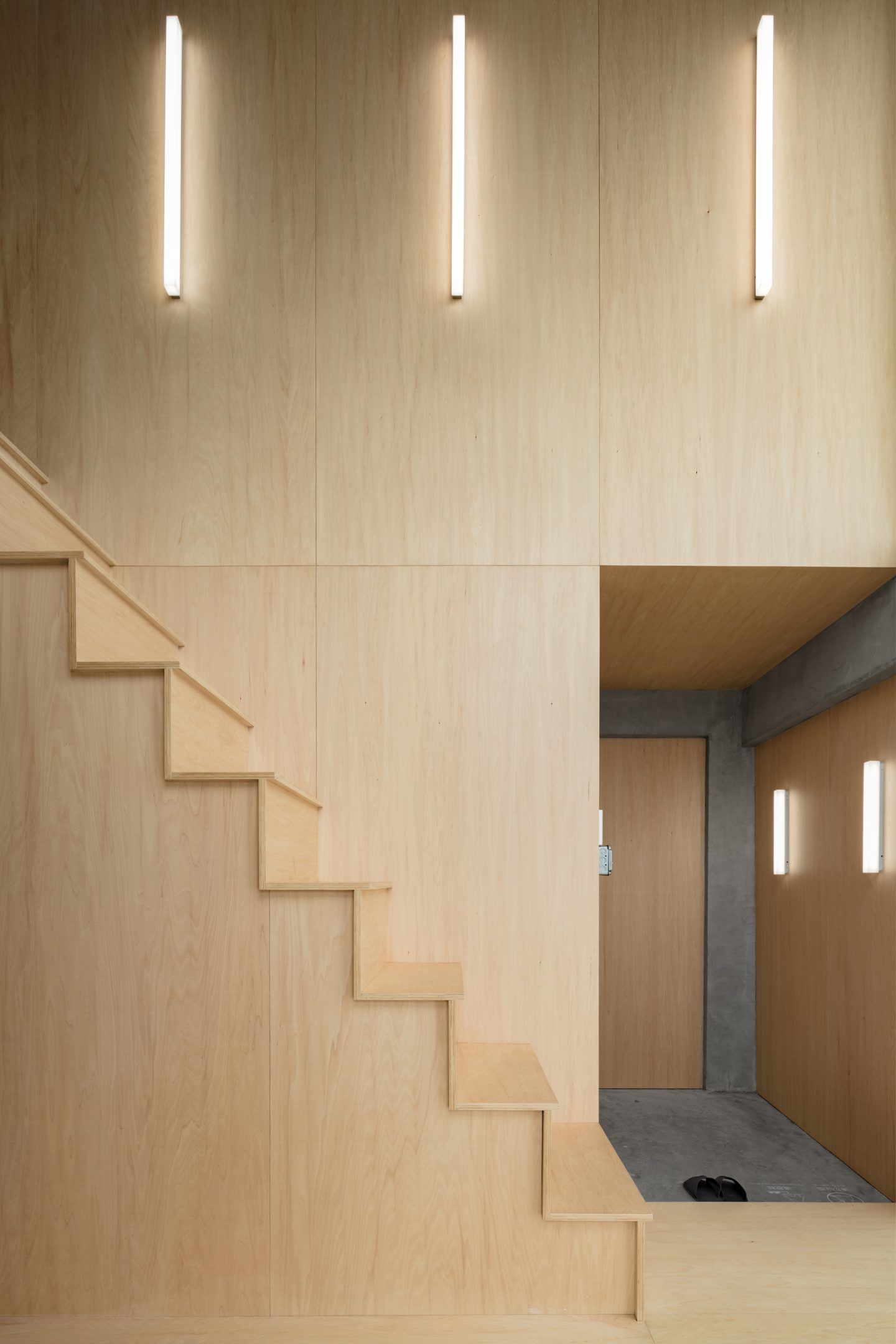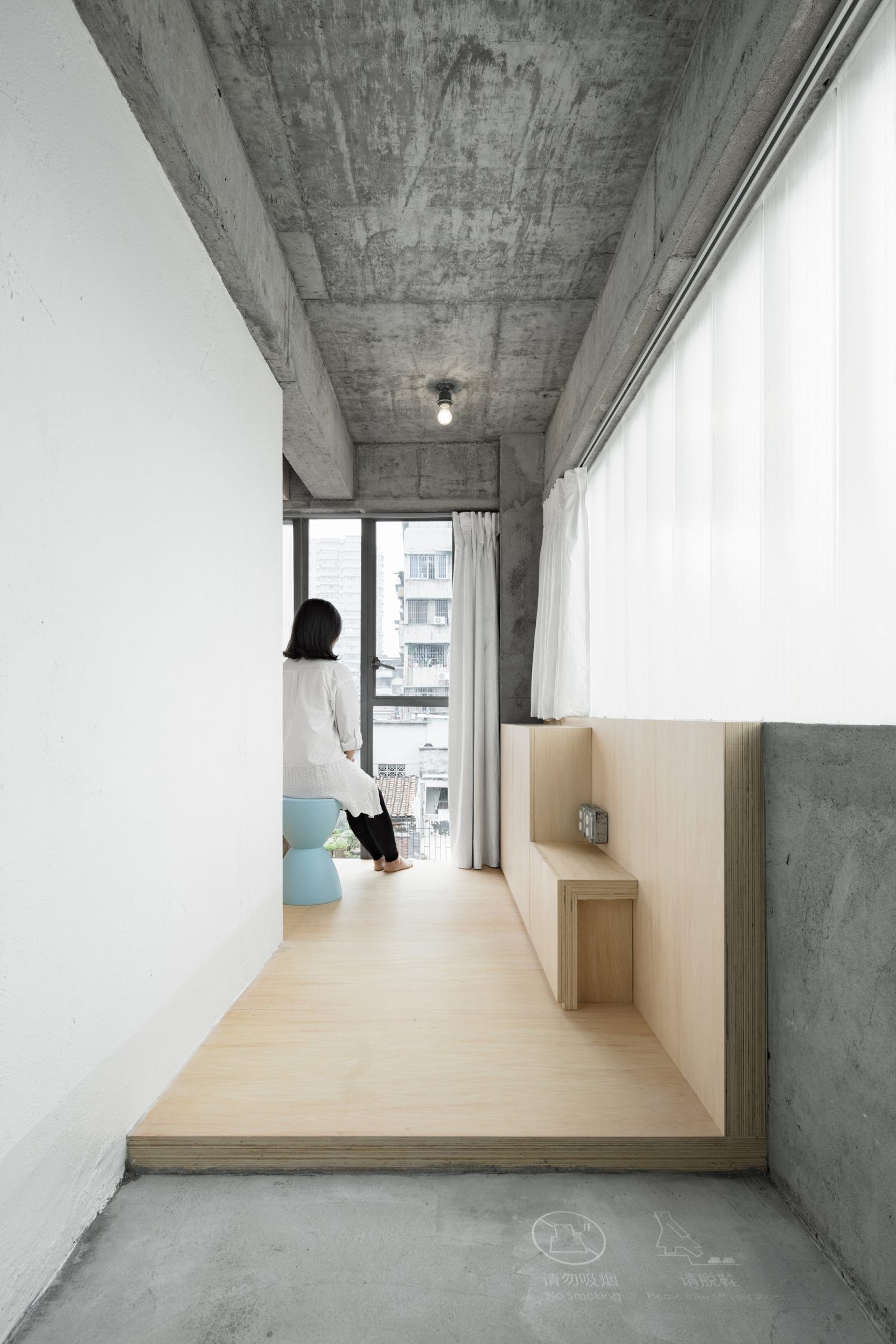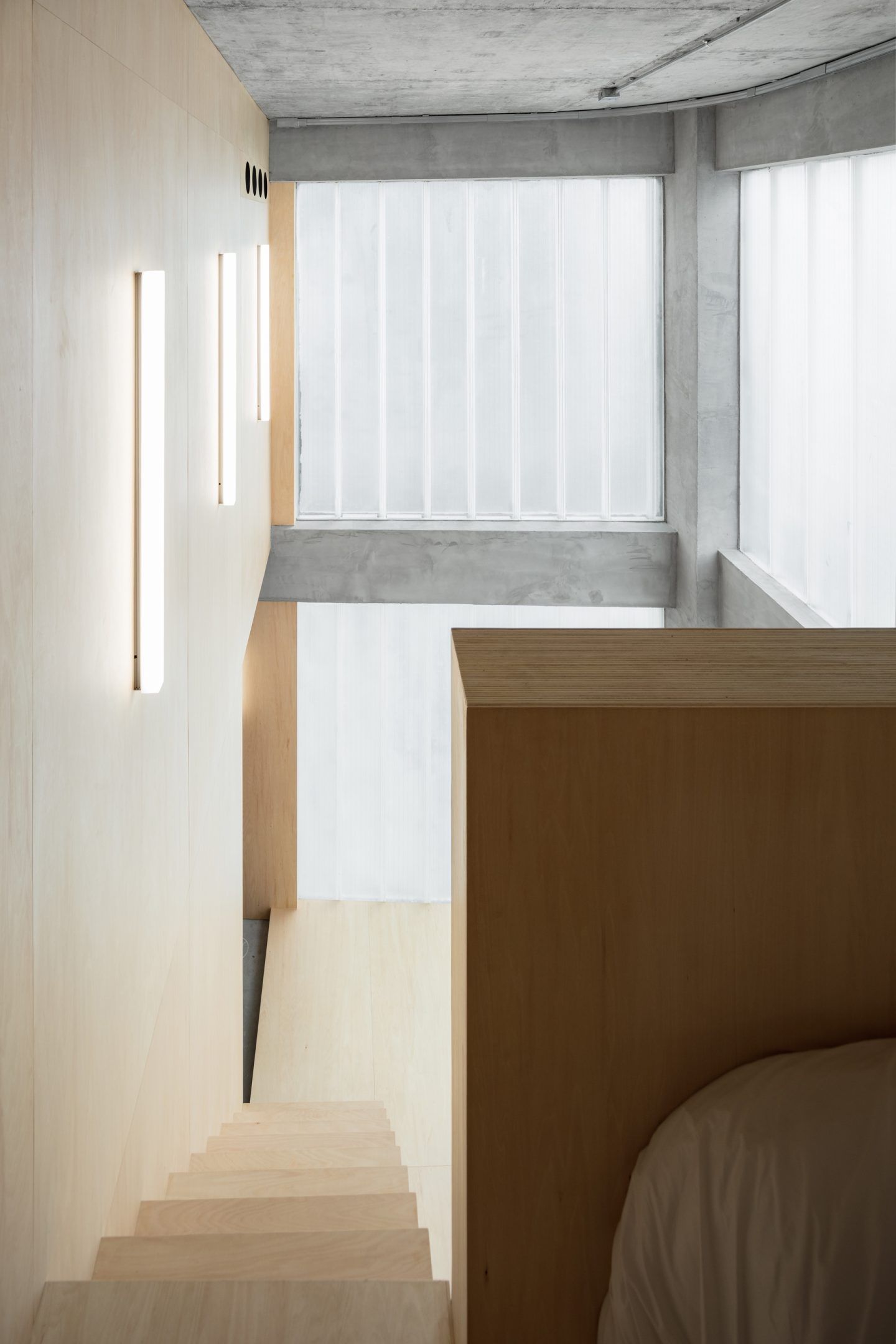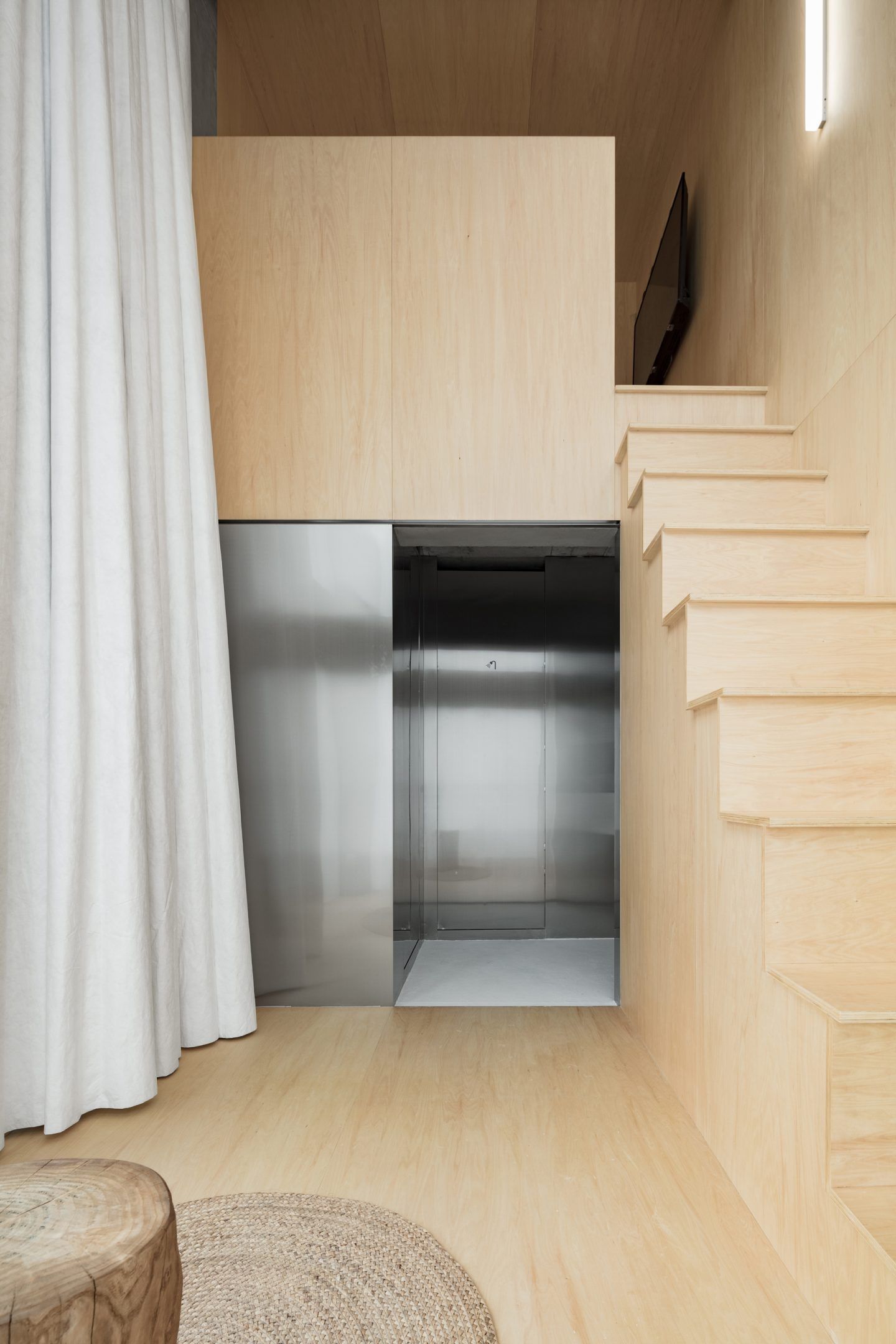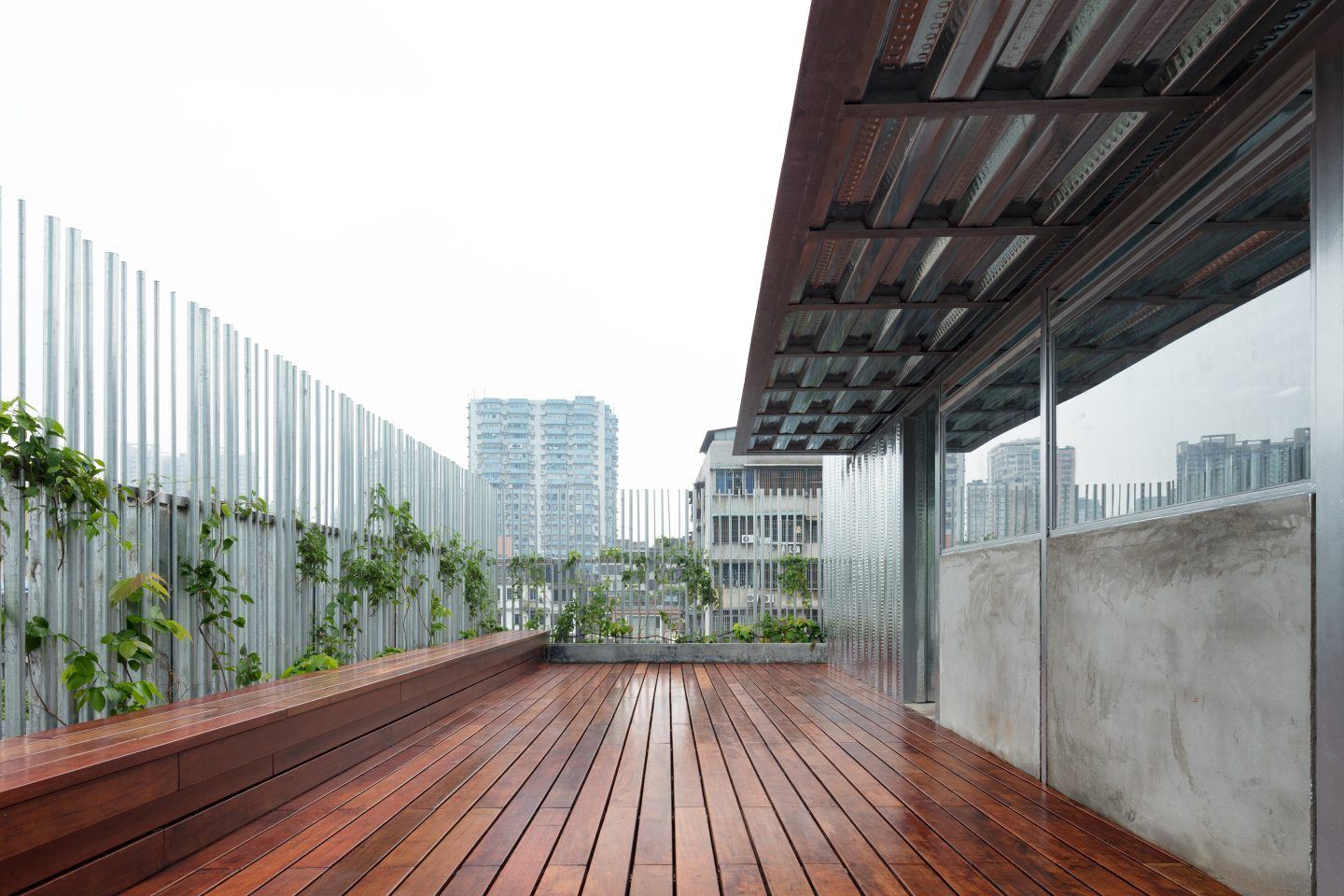 All images © Keishin Horikoshi