Koyasan Guest House in Koyasan
ALPHAVILLE designed this friendly guesthouse in Koyasan for young people from all over the world. Many people travel to Koyasan to visit the temple of the Shingon monks. The friendly, young owner has intimate local knowledge having grown up in Koyasan in a Buddhist family.
The house has a simple, yet striking design, ranging between a classical dormitory and Japanese capsule type hotels. When you enter through the sliding doors a distinct white hallway leads down the center of the building, open to a criss-cross of rafters and skylights. On the right is a cosy sitting area with wood burning stove. On the left is a welcoming bar. Further down the hall are doors to guestrooms – single 'mountain' capsules, double, and triple rooms – toilets, and showers.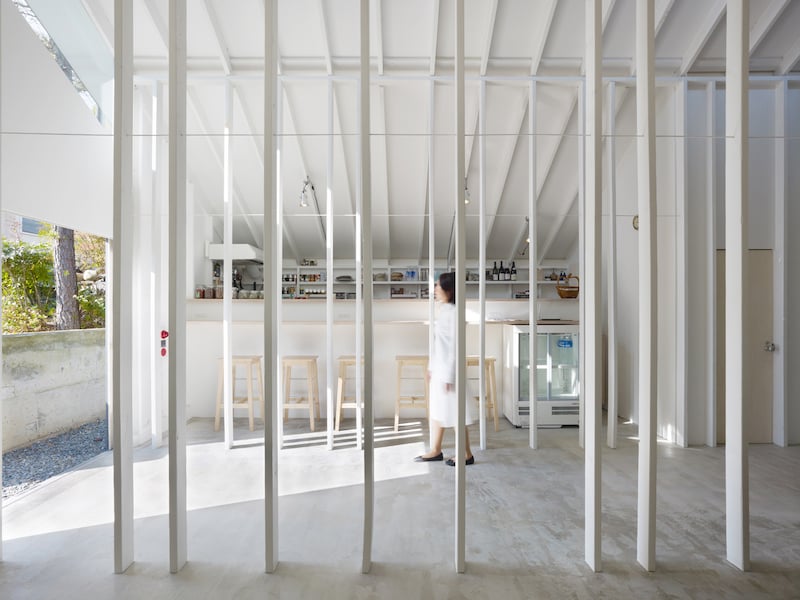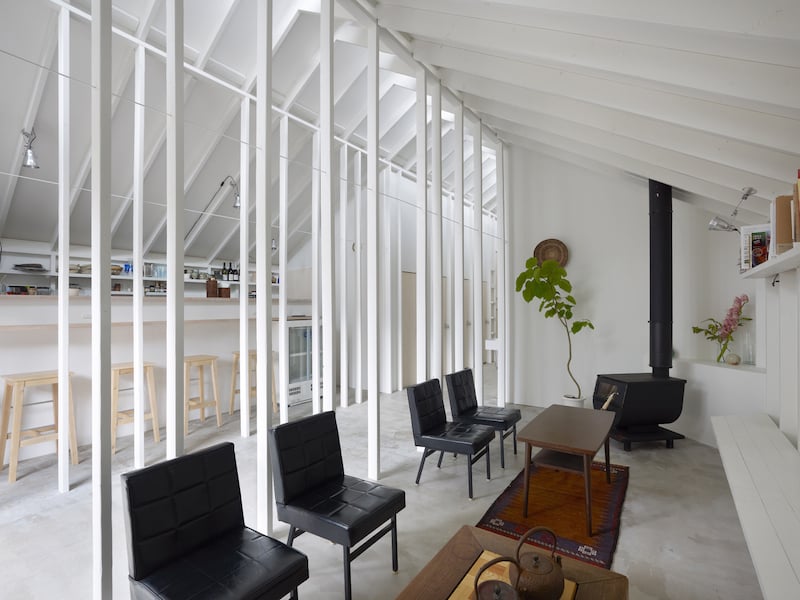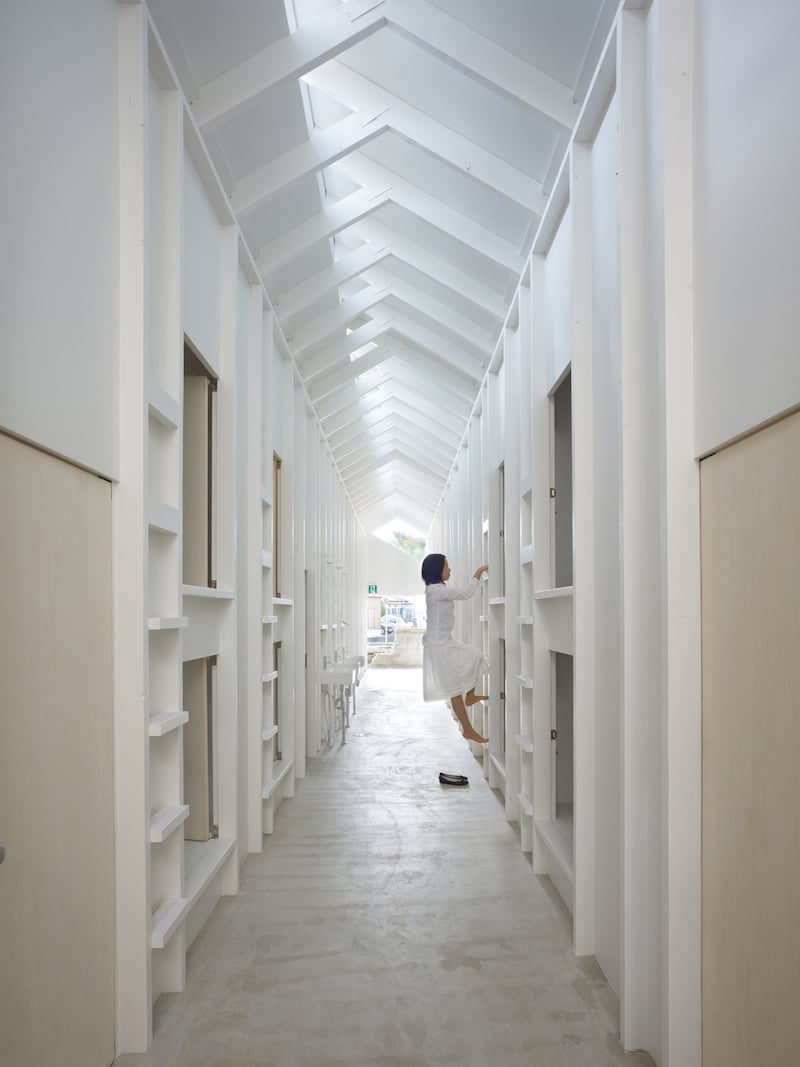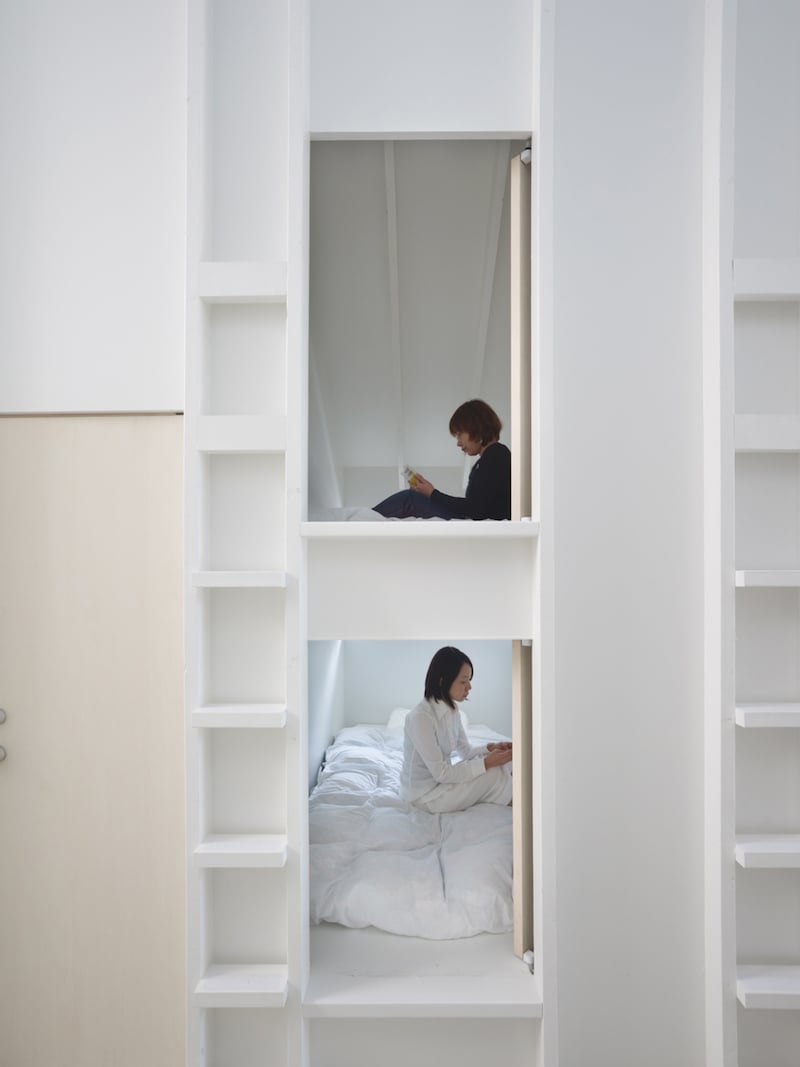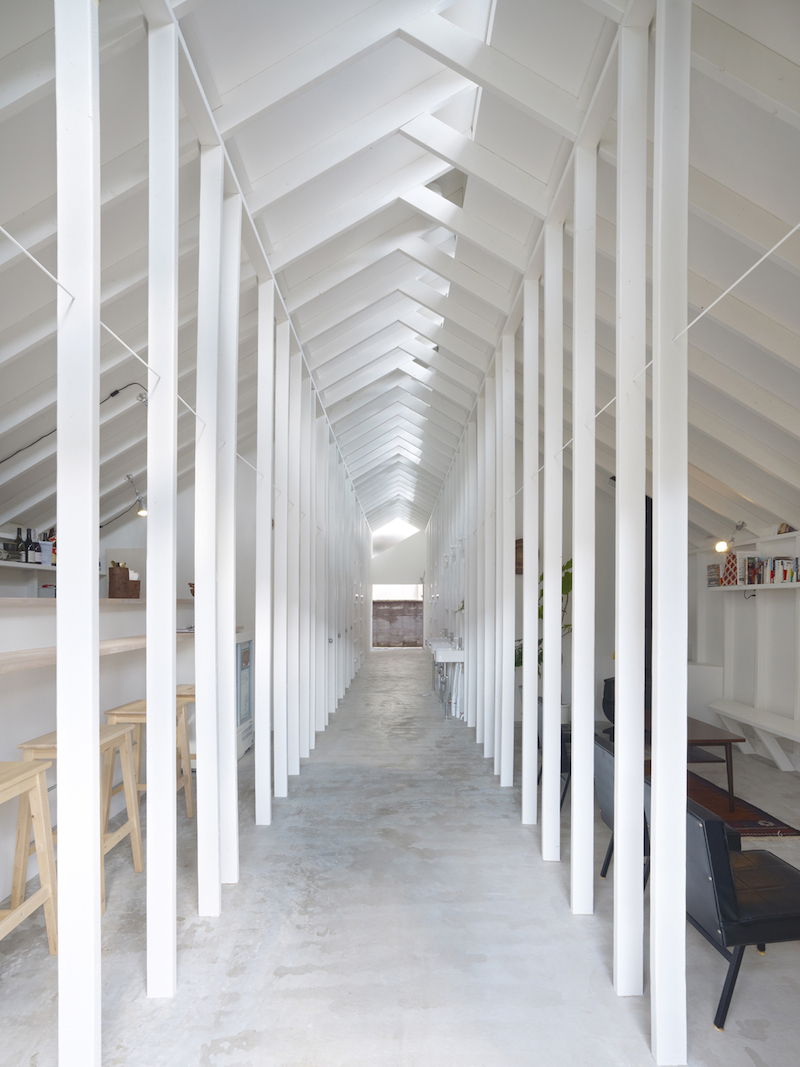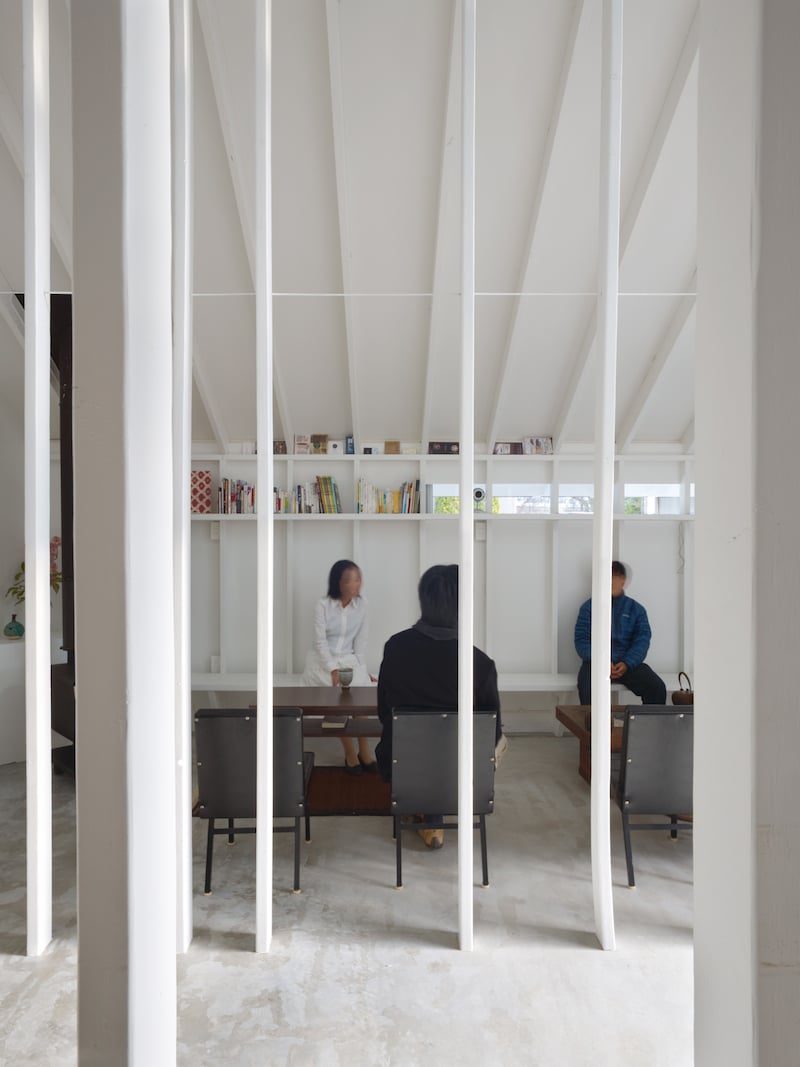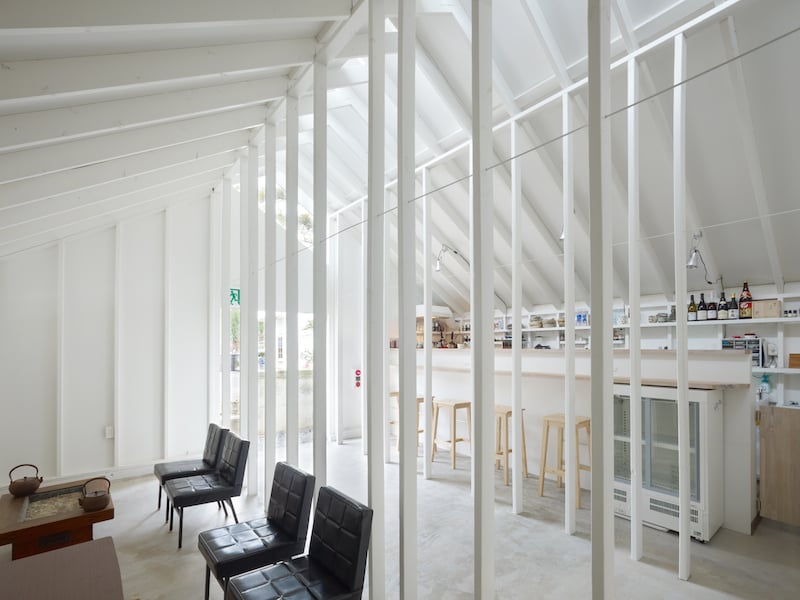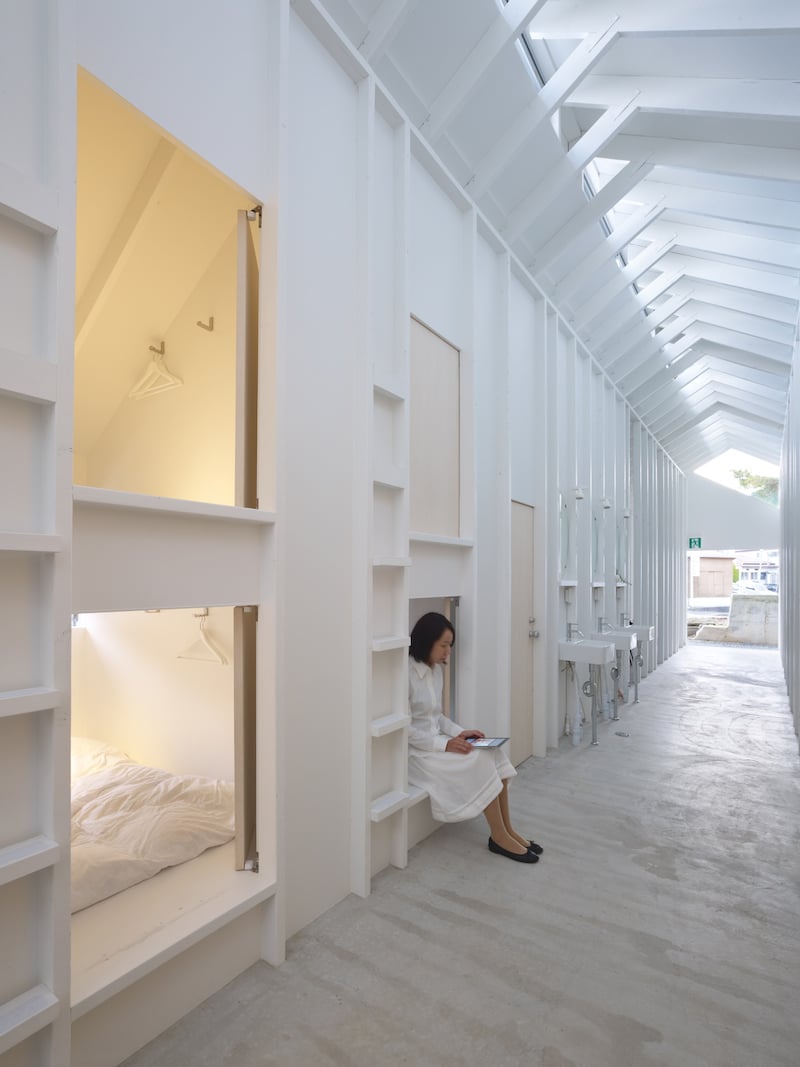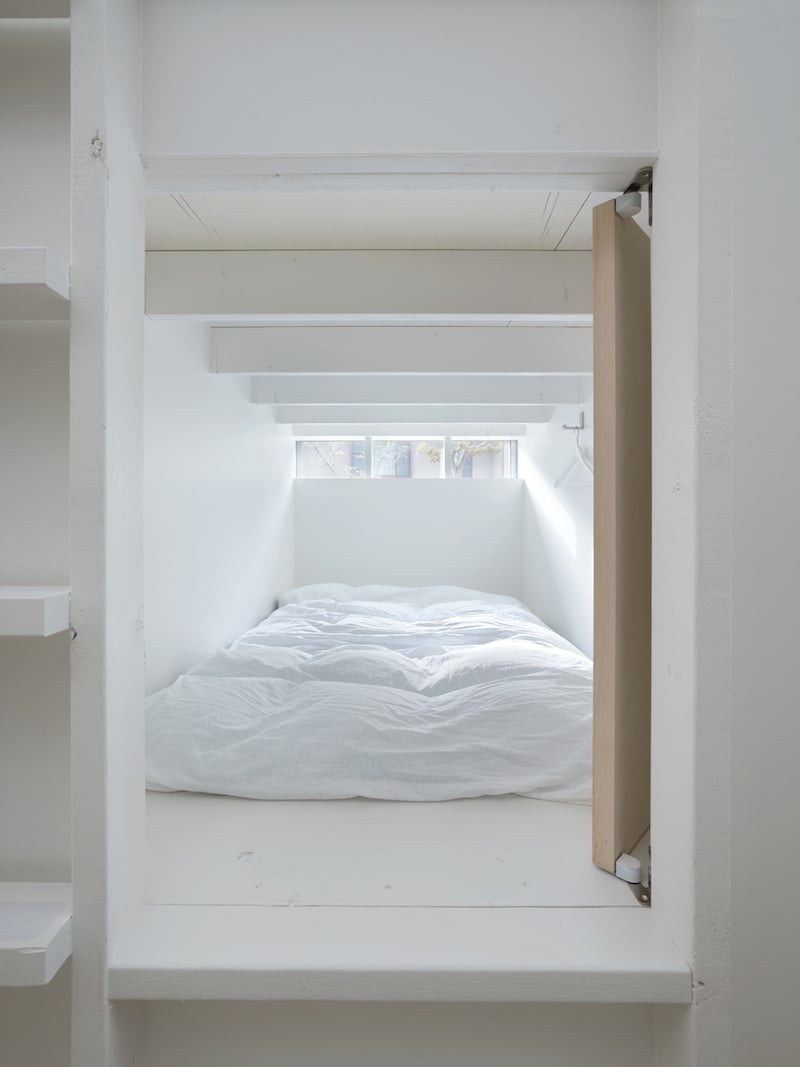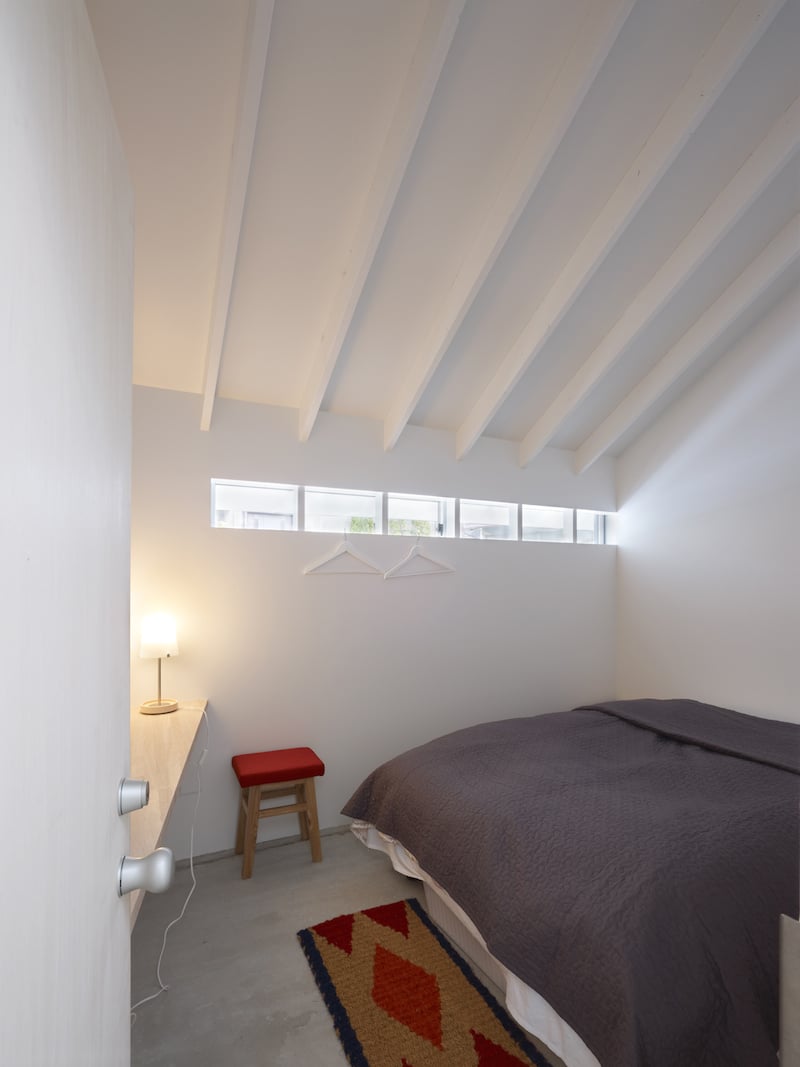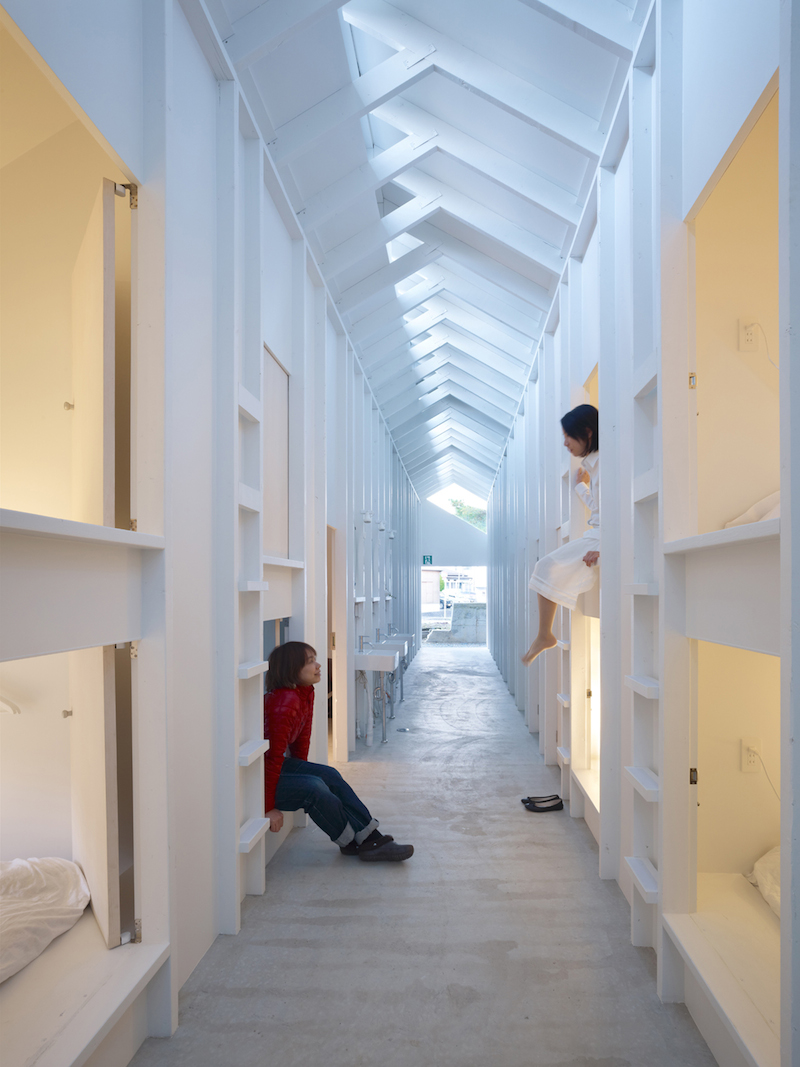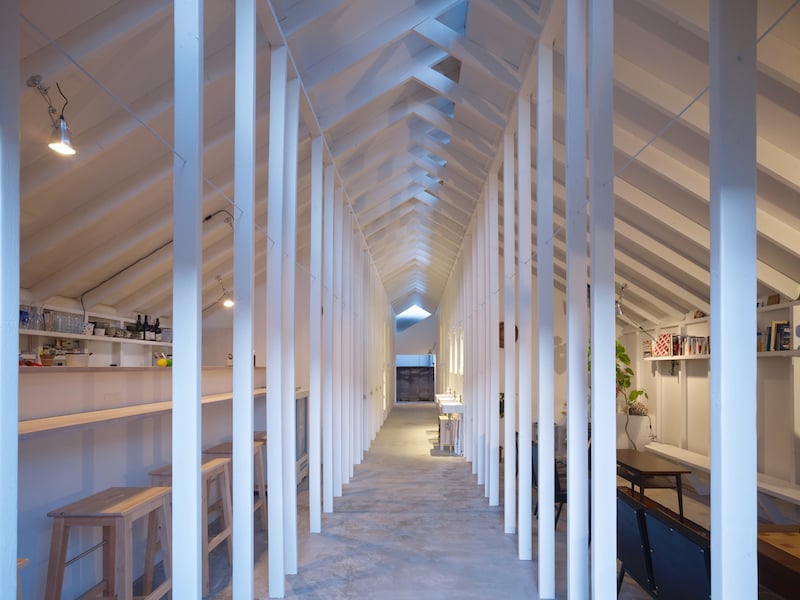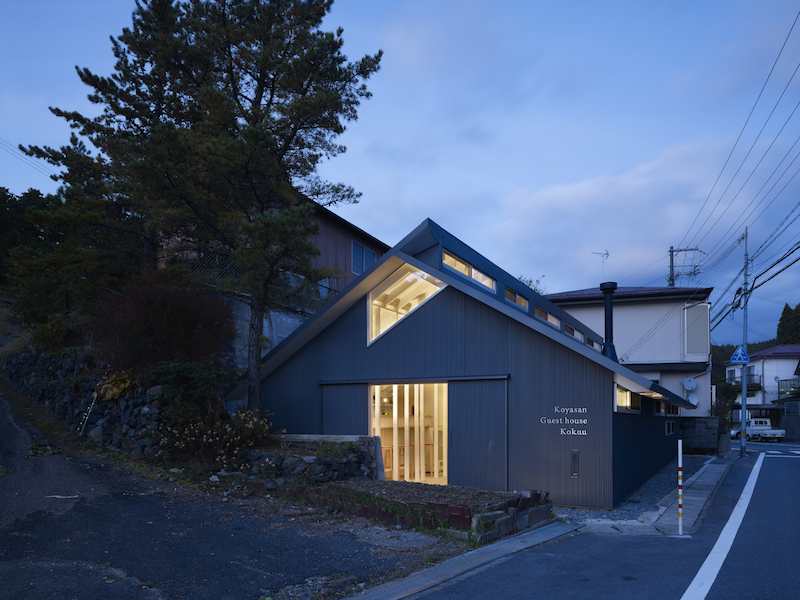 All images © Toshiyuki Yano