In 2019, IGNANT traversed great distances to seek out the most interesting destinations for our travel category. Europe ruled our most searched locations, with stories that detail the best restaurants, hotels, galleries, and stores. We produced our most comprehensive city guide to date, among a string of other features that aim to inspire people to travel.
We are pleased to share that our documentation of where to eat, sleep, shop, and experience art in Berlin makes the list of our most read travel stories. Among the other popular features are a vegan, zero-waste restaurant, an impressive artist retreat in southern Portugal, and a boutique hotel positioned on the coast of Greece's largest island, Crete. IGNANT's aim with curating travel stories is to provide quality over quantity—we release on average one new story every week, prioritizing a genuine immersion into a new place. The stories below are a hopeful reminder of the reasons why we travel to begin with: to attempt to understand a place, only by experiencing it first-hand.
1. Casa Cook Chania · Crete, Greece
In the Cretan town of Chania, Casa Cook opened their third outpost, a minimal retreat hidden away on the hillside beneath Lefka Ori. The hotel encompasses 102 handcrafted rooms, each with a pared-back aesthetic and a tactility that links strongly to the Cretan landscape. This feature includes an exclusive photo series shot by our creative director Nik Schulte, and an interview by editor Rosie Flanagan. Find the full piece here.
Berlin, a city once divided—has grown together to become one of the most interesting cultural centers in Europe. A city of artists, designers, gastronomy, architecture, culture, and history, this list is a composition of our favorite locations for you to visit in Berlin; the energetic and complex city that IGNANT was born in. Find the full feature here.
Fantastic, inventive dishes made from regionally sourced produce make for culinary heaven at Frea in Berlin-Mitte. The sustainable venue is Berlin's first vegan and zero waste restaurant, where everything you consume they make in house—and every piece of waste is composted or returned to Frea's suppliers. The refined space brims with natural light during the day, is intimately lit at night, and furnished in a way that is reminiscent of Scandinavian design. See the story here.
4. Melides Art · Melides, Portugal
'Melides Art' is an impressive boutique atelier and artist retreat set amidst a contemporary art park in Portugal, designed by Spanish Architecture firm Esteva i Esteva. 'Melides Art' acts as a studio, workshop, and exhibition space, with multiple bedrooms and bathrooms that look out to the striking landscape. The property is positioned close to the beach and is surrounded by farms and pristine natural beauty. Read the story here.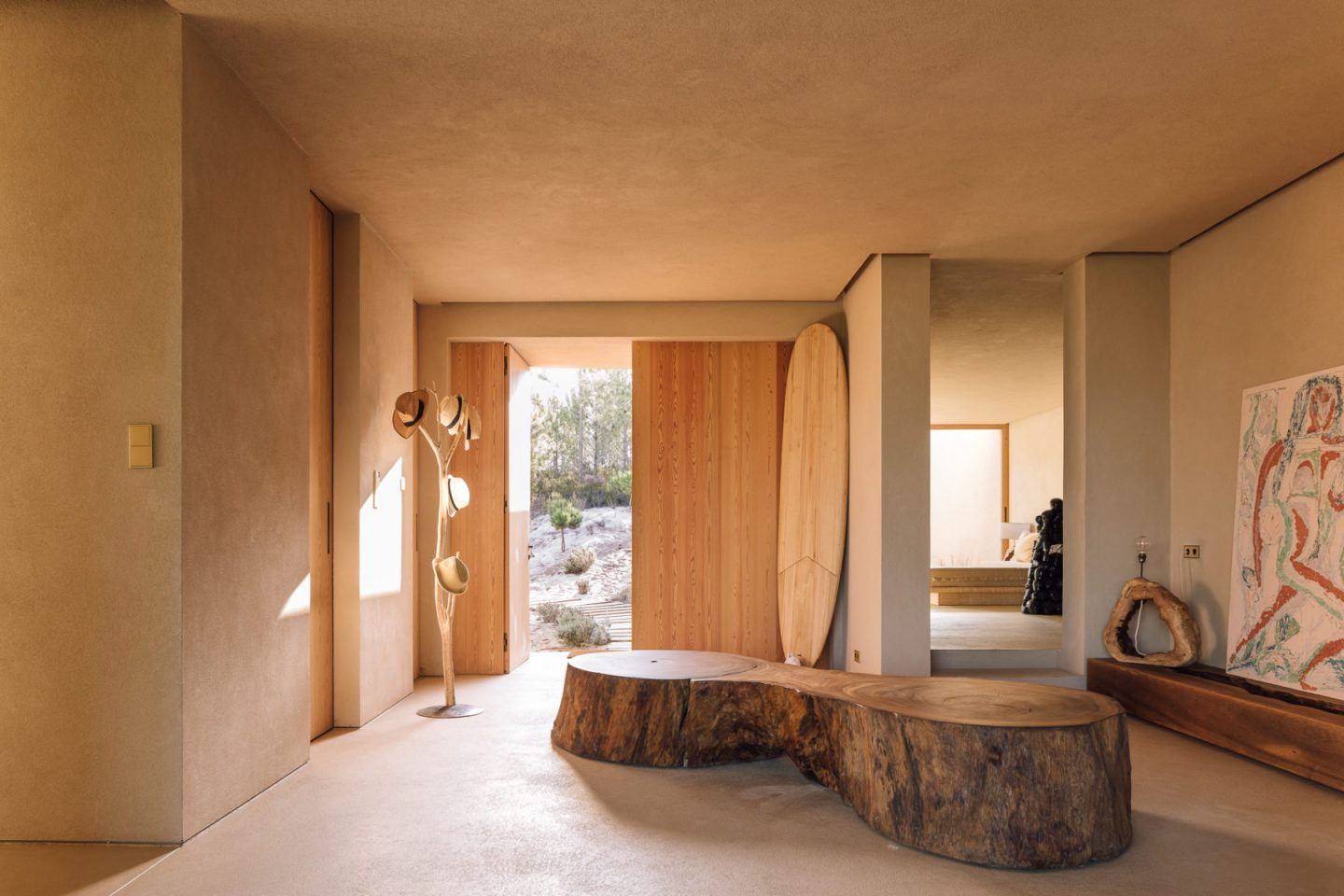 5. The Store X · Berlin, Germany
On the ground floor of Berlin's SoHo House in the bustling neighborhood of Prenzlauer Berg is 'The Store Berlin', an immersive experience that exists at the intersection of art, lifestyle, dining, and fashion. At the heart of the experience is the idea that customers use the space as a place for interaction, respite and stimulation—come for an hour, stay for the day—here, there is no pressure or rush for anything. Combing the eclecticism of an emporium with the comfort of a luxurious living room, the light-filled space has paved the way for a new kind of consumer experience. Find the full article here.