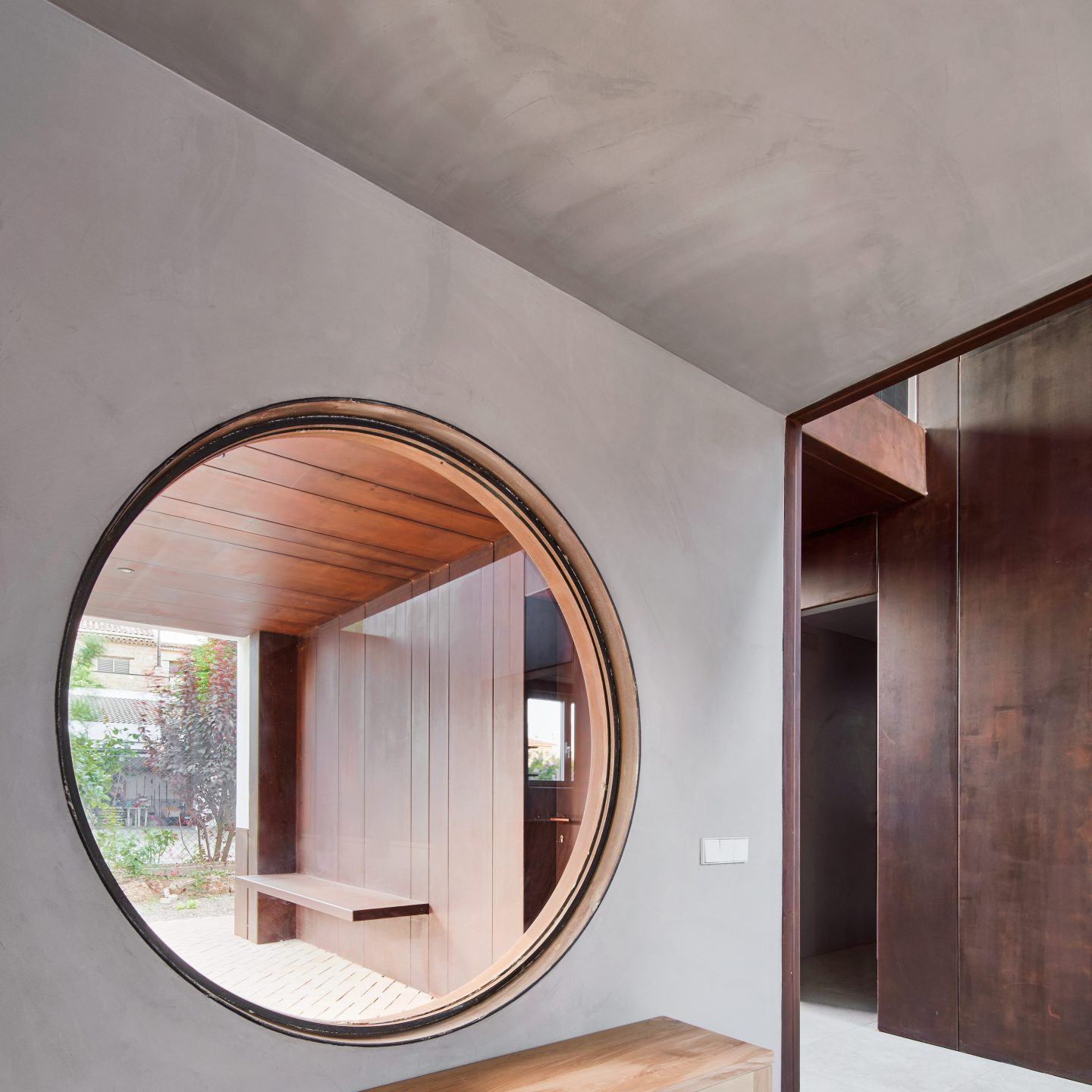 Gallery House In The North Of Spain Operates As A Small Hotel For A Nearby Winery
The Spanish firm Raul Sanchez Architects has designed a residence with multiple functions: 'Gallery House' flits between being a space for family gatherings, an art gallery, and a guesthouse for visitors of a nearby winery in the Catalonia region.
The clients own the neighboring Mas Blanch i Jové winery, a family business producing Saó wines made from Grenache grapes; grown in vineyards in a mountainous area approximately two hours' drive from Barcelona. Here, guests can enjoy picnics amidst the vines, wine tastings, and guided tours through The Artists' Vineyard, a sculpture park positioned between the vineyards and olive groves. In light of these activities, the clients decided to buy an old house nearby, with the aim of renovating it to accommodate the winery's visitors, as well as using it for family meetings and displaying further works of art.
The interior of 'Gallery House' is characterized by its spaces with opposing materiality: common areas on the ground floor are adorned in a rich brown palette complemented by gray concrete tones, while upstairs, rooms and bathrooms have a completely contrasting aesthetic—transformed with light wood, white ceramic tiles, and brightly colored walls. "The material collision is direct on the upper floor," explains the firm of this aspect, "from the metallic and cold space of the exhibition areas, one accesses through a door with different finishes on each side, the warm and comfortable wooden environments of the bedrooms."