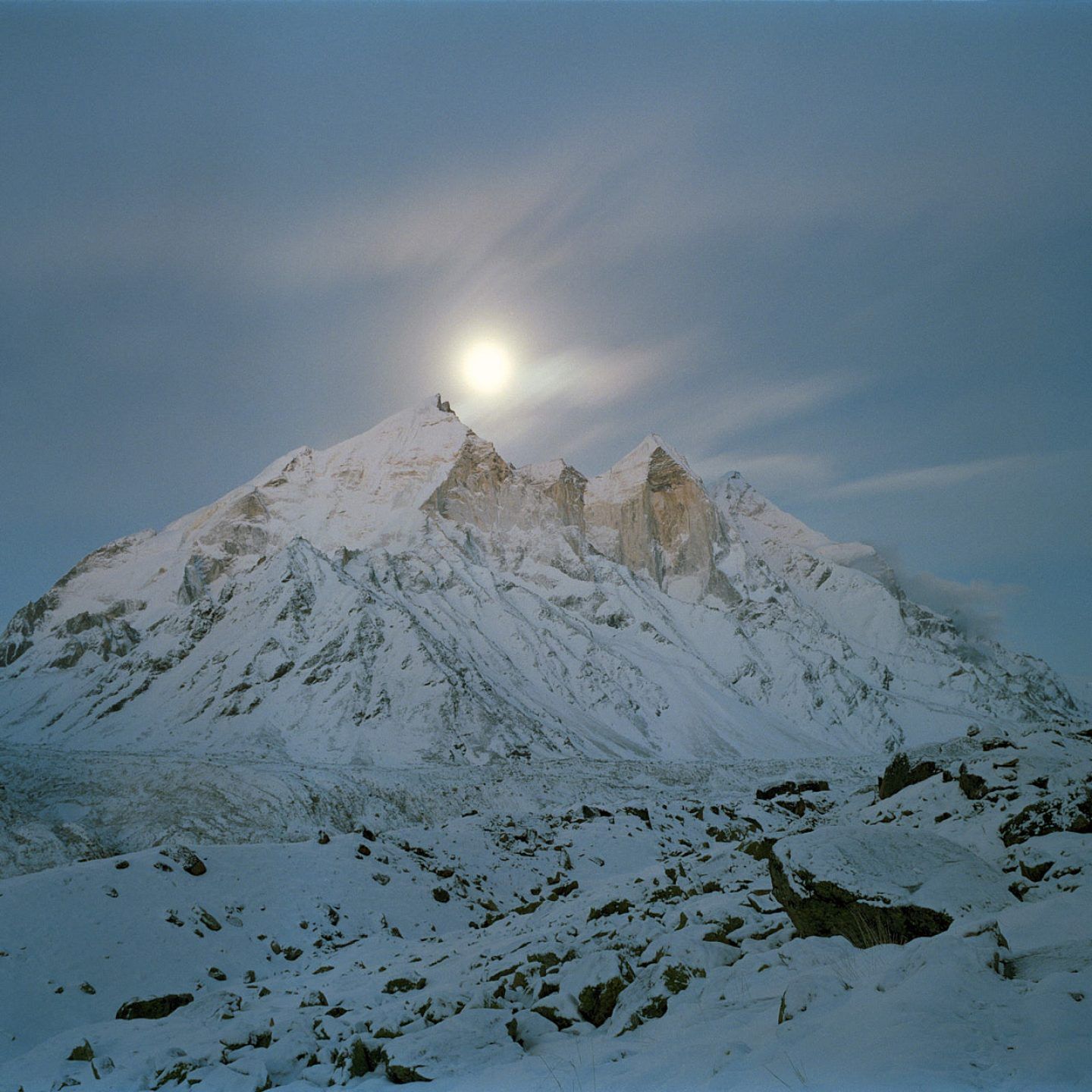 Seeking Moksha, Reflective Images That Document The Himalayan Landscape And Its Dwellers
The inaugural print publication and photographic series of visual artist and photographer Nishant Shukla is Seeking Moksha; a body of work captured on film that represents his personal and spiritual exploration of the Indian Himalayan Region, and the solitary people who reside within its secluded areas.
Shukla is based between London and India, but his odyssey for Seeking Moksha saw him revisit the mountain ranges multiple times over the course of five years. The story of the book has its roots in Shukla's experience with a close relative: "In 2011, I walked to the source of the Ganga in the Himalaya to collect water for my grandfather, a Hindu priest, who was on his deathbed," he explains. "I hoped it could give him some connection with a place of which he had spoken, but was never able to visit. By the time I got back, he had lost his memory, and could no longer recognise his grandson."
The expedition started as an act of kindness for his grandfather, yet it grew into an experience filled with unexpected meetings with strangers and introspective moments alone. On his pilgrimage Shukla met a handful of isolated people who live in the mountains—those who've shunned society in search for enlightenment. Seeking Moksha evolved through such personal journeys," he explains. "It is informed by my encounters with people who seemed more lost than found in their search for transcendence, as perhaps I was too." The tone of the series is determined by the images; dramatic, open landscapes stand in contrast to living quarters in caves and small villages, while portraits of the people Shukla met depict the energy of a place imbued with the desire for connection. "In subsequent journeys I often fantasized about spending my time as a hermit, and considered finding a cave to live in," he says. Seeking Moksha is amalgamated with images and objects that are tied to his own journey: "During those visits I collected wildflowers, stones, earth, and water to offer to those close to me, and carry them, in spirit, to the places where these things came from." Seeking Moksha is published by the Alkazi Foundation for the Arts. For more information click here.