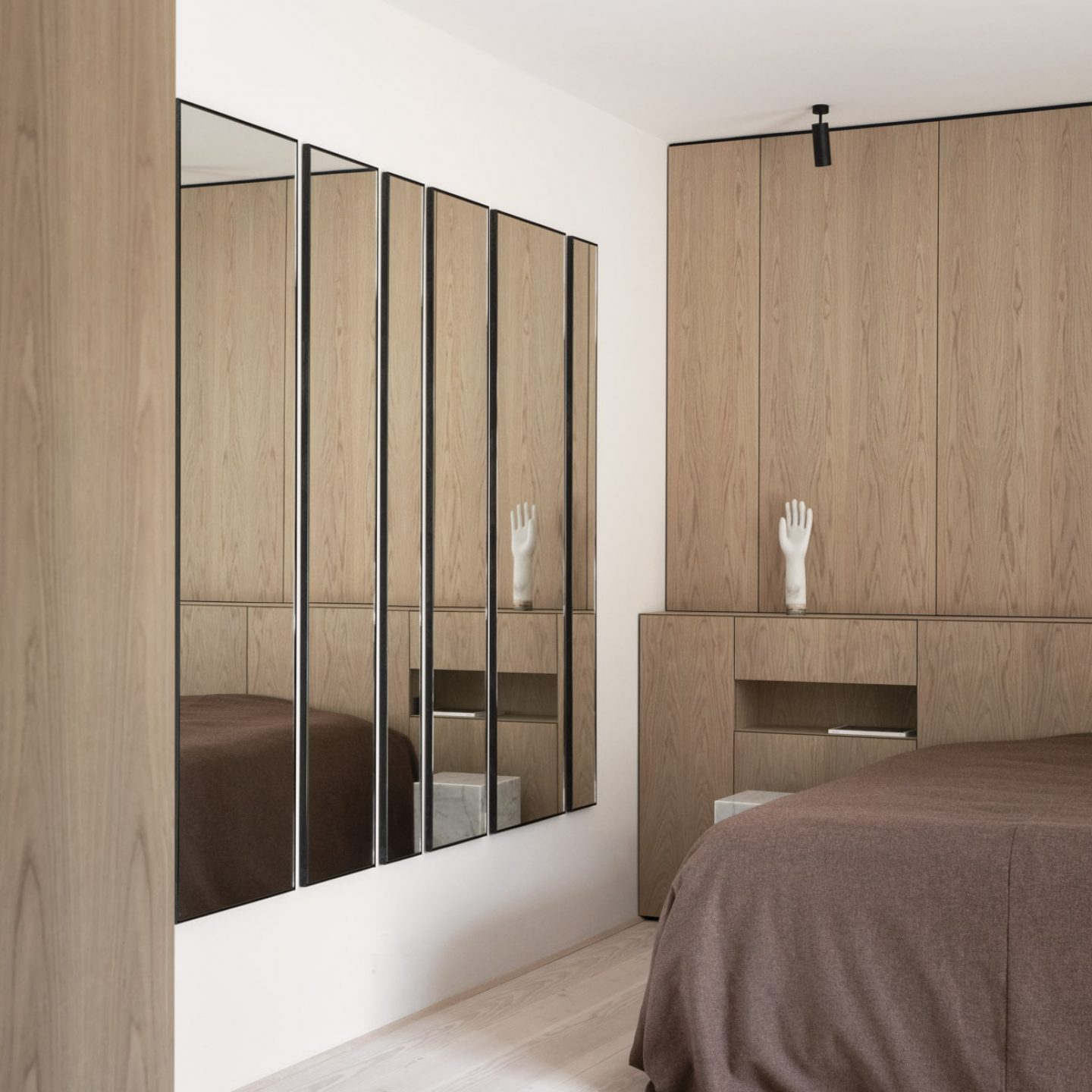 Norm Architects Refurbish The Minimal Interior Of A Secluded Country Home In Denmark
The 'Sandbjerg Residence' is the recently completed residential project by Danish firm Norm Architects, a private residence located just north of Copenhagen that pairs country home charisma with a sophisticated, contemporary interior.
"Surrounded by meadows and forests, the house sits intimately secluded in a nook of trees that open up to a park-like garden, that brings light and air to the residence," explains a statement from the firm. The muted color scheme of the earthy-looking facade is transferred inside, with a material palette of smoked oak wood, stone flooring, and walls painted in taupe with a textured finish. Full of character, the home is furnished with bespoke pieces that complement its design and further its neutral aesthetic: a sculpted dining table is positioned opposite large French doors that let in an abundance of natural light; an ideal setting for entertaining guests. A free-standing bathtub and custom-designed double sink made from stone are the focal points of the bathroom, whilst elsewhere in the house, leather, linen, and natural fiber textiles add to the overall mood of the home: a stylish and relaxed retreat with high-quality materials that lets the design speak for itself.