The newly opened restaurant 'Yaffa' in Copenhagen, Denmark, takes its gastronomic concept and its arabic name from the ancient port city in Tel Aviv; offering a Middle East-inspired sharing menu in an inviting, contemporary setting.
The Danish design studio Frama was responsible for the interior architecture of the restaurant, which was transformed from a concrete basement into a refined yet relaxed eatery, with warm tones and textured surfaces. Existing rough-concrete walls have been refreshed with coats of paint in earthy colors, complementing but not eclipsing the focal point of the venue: the hand painted bar with flowing shapes in mustard, peach, navy, and brown, which stands in lovely contrast to the restrained aesthetic of the main dining room. While waiting for a table, guests can perch here on high-back wooden bar seats, also designed by the studio—who've placed more of their designs throughout the restaurant, including the '01 Chair', a hand-stained nut-brown seat that surrounds some of the tables. Sand-blasted marble adorns the countertops of other tables, which have been positioned close together in order to emulate the spirited atmosphere of a French-style bistro.
Head chef Peter Strægaard encourages guests to experience the 12-course dinner menu served 'family style', or to sample unfussy and vibrant a la carte dishes at their choosing. Plates range from cold starters like codfish ceviche with fresh figs, dukkah and chilli-dusted hummus, and salty halloumi with parsley and zaalouk, to warmer dishes including grilled octopus with harissa cauliflower, and roasted chicken with eggplant and coriander. These creations offer just a teaser of what diners have the opportunity to enjoy during an evening at Yaffa, where the pleasure of consuming tasty and fresh high-quality ingredients is rivaled only by the comfortability of whiling away the evening in the space's slick interior.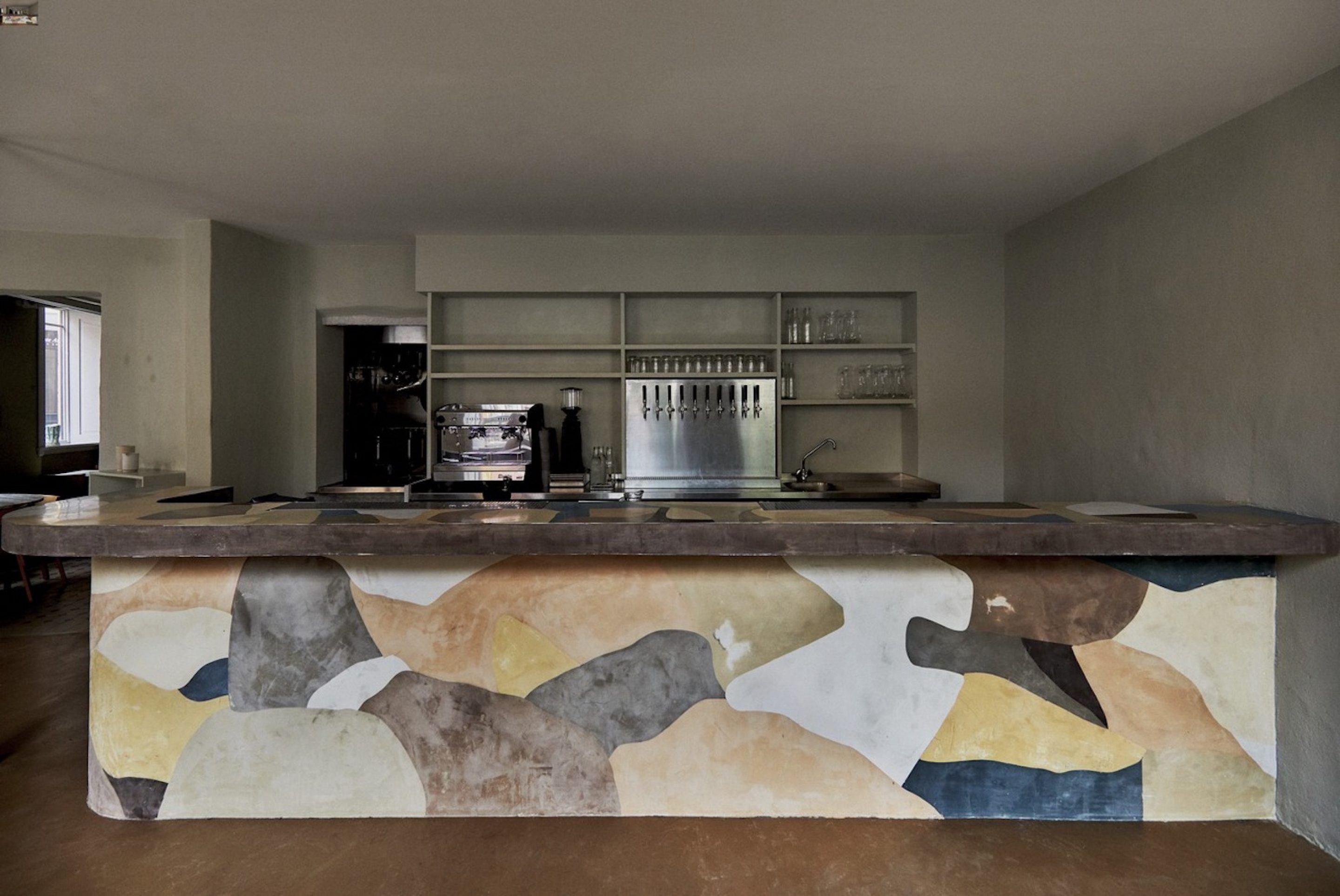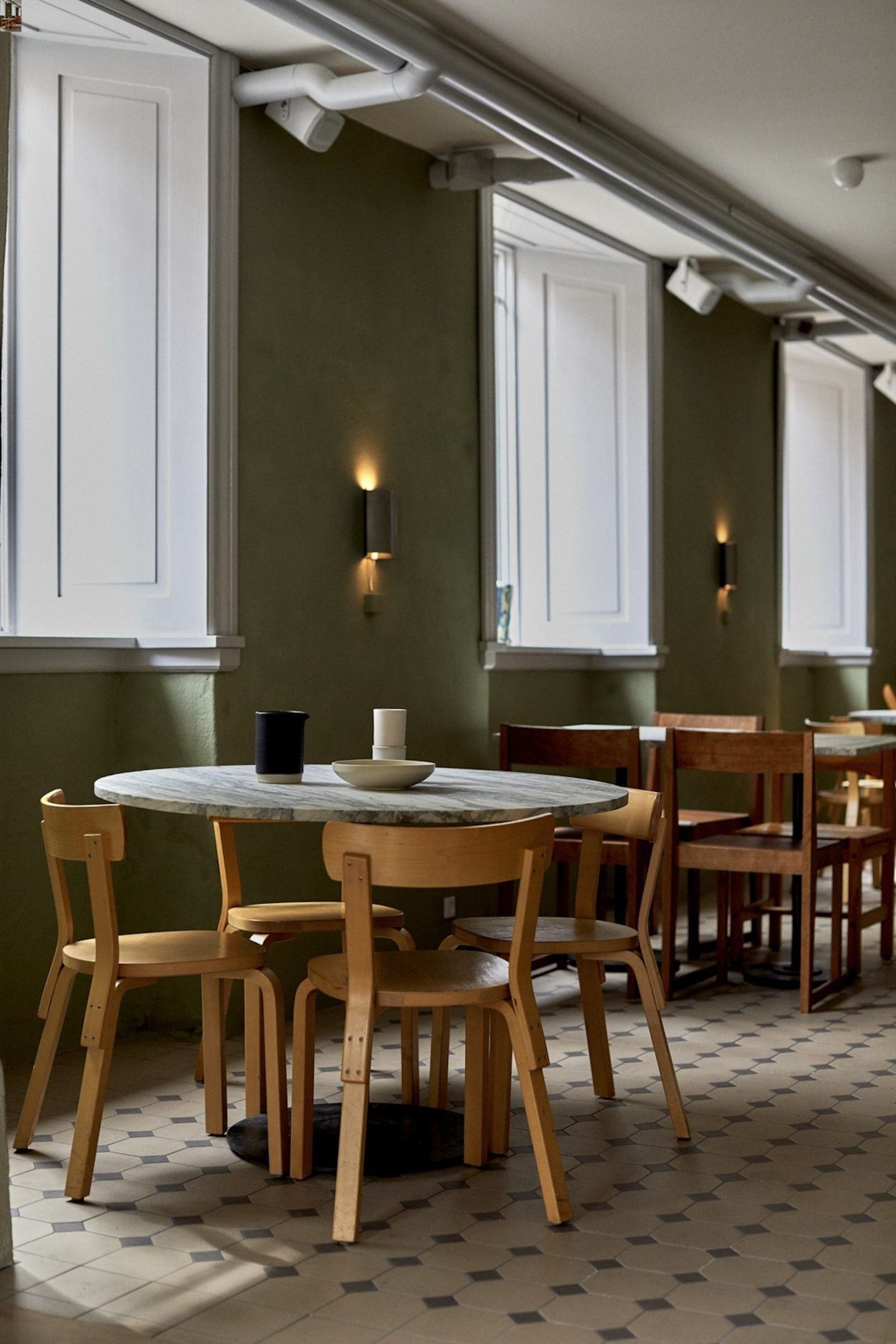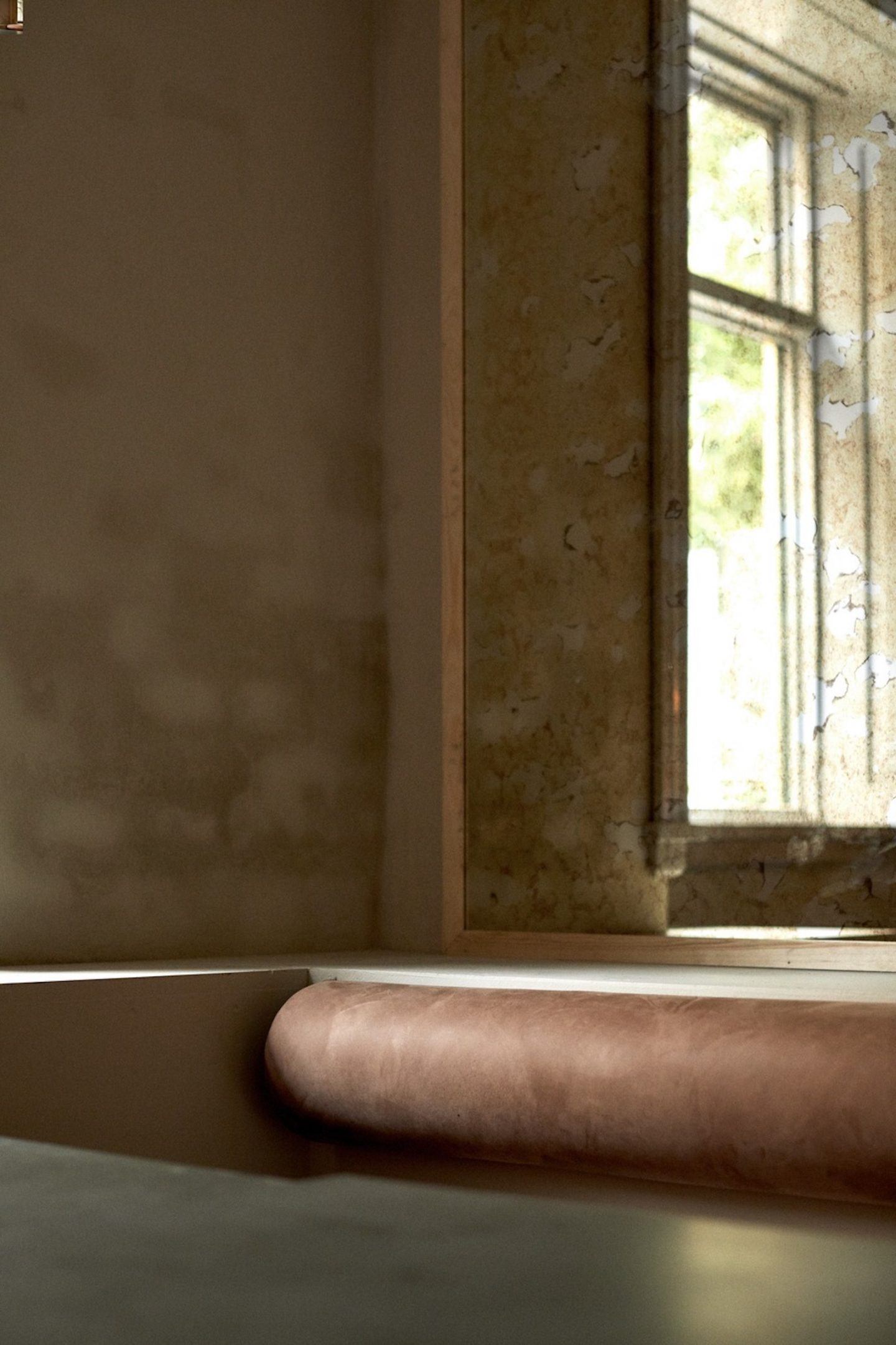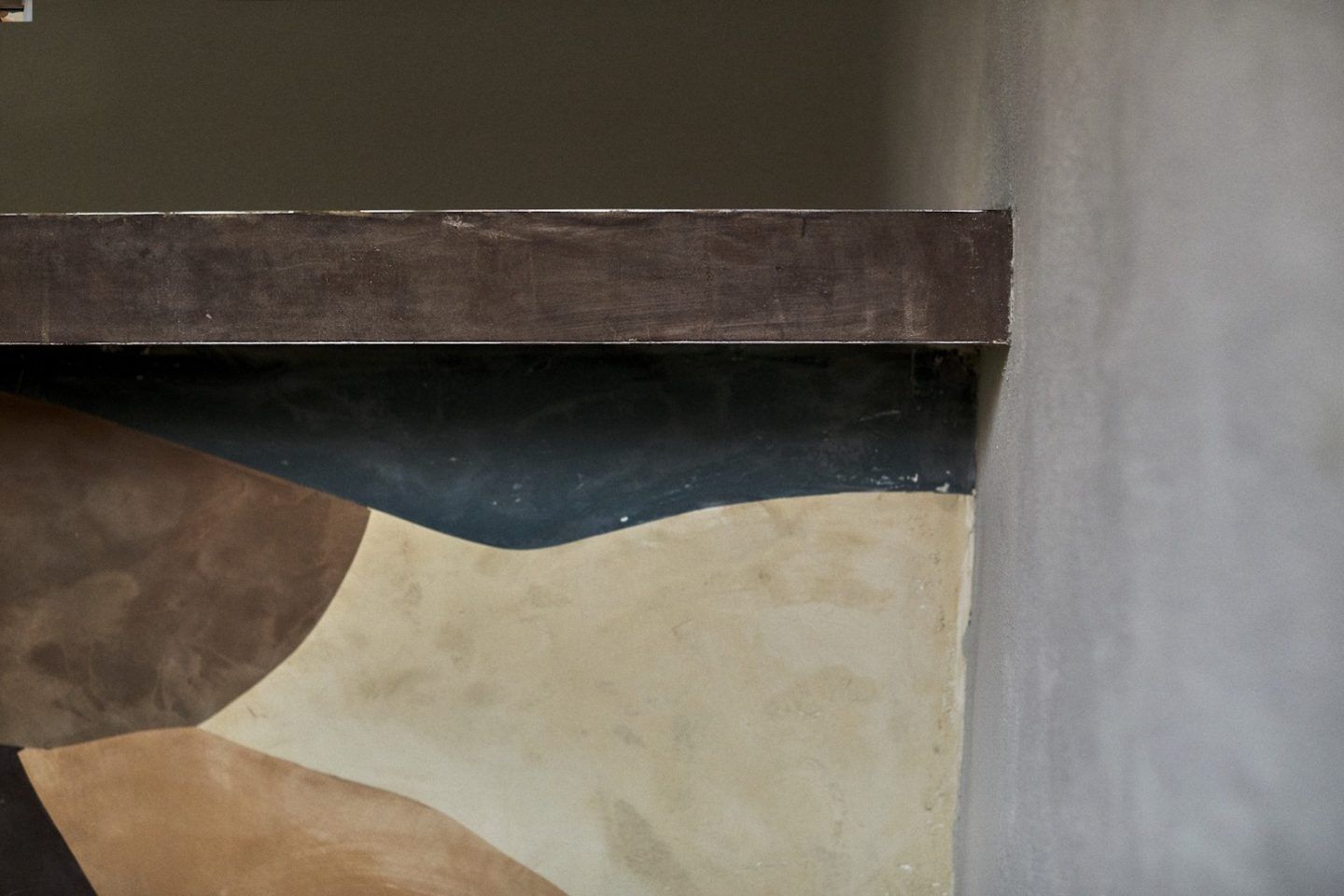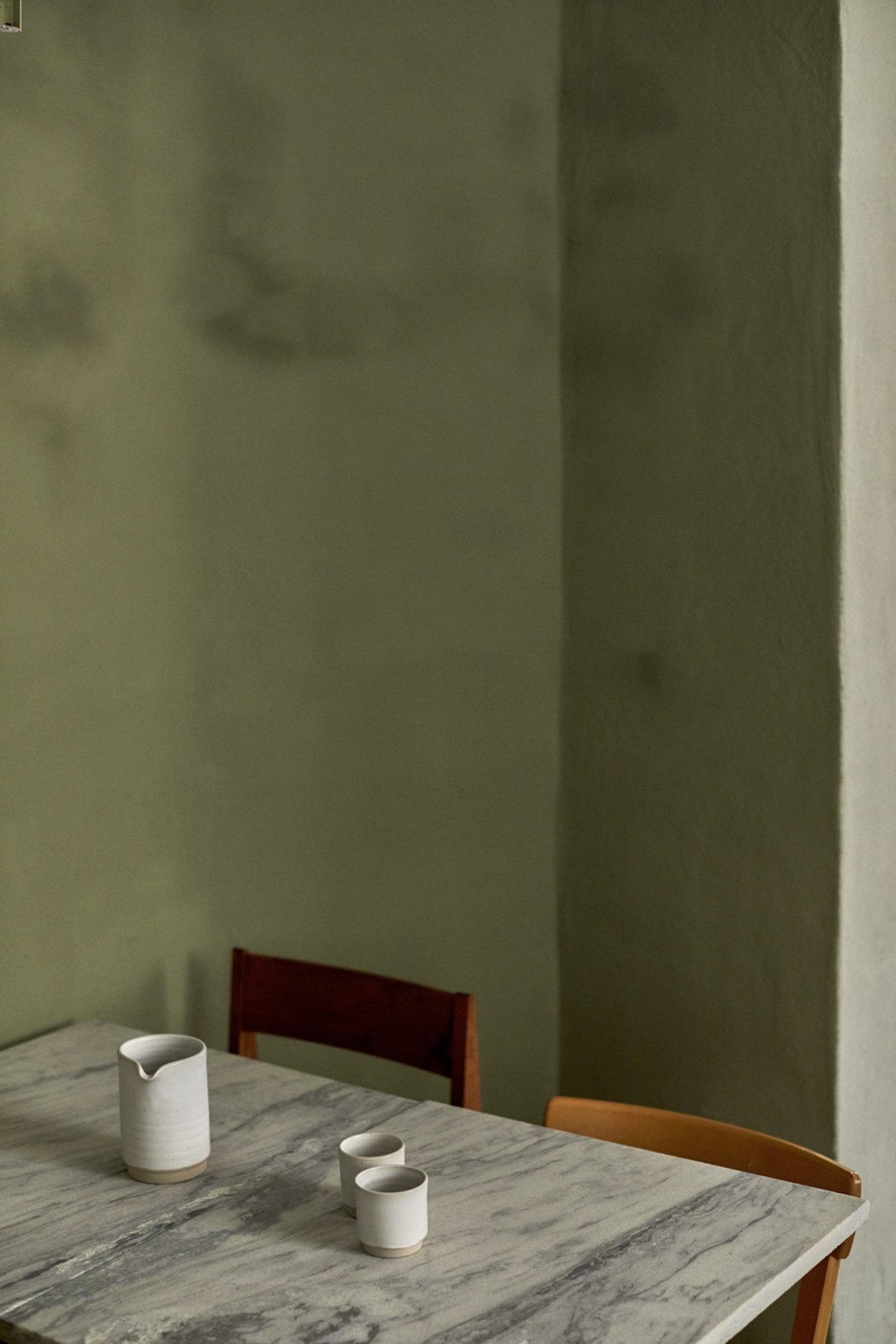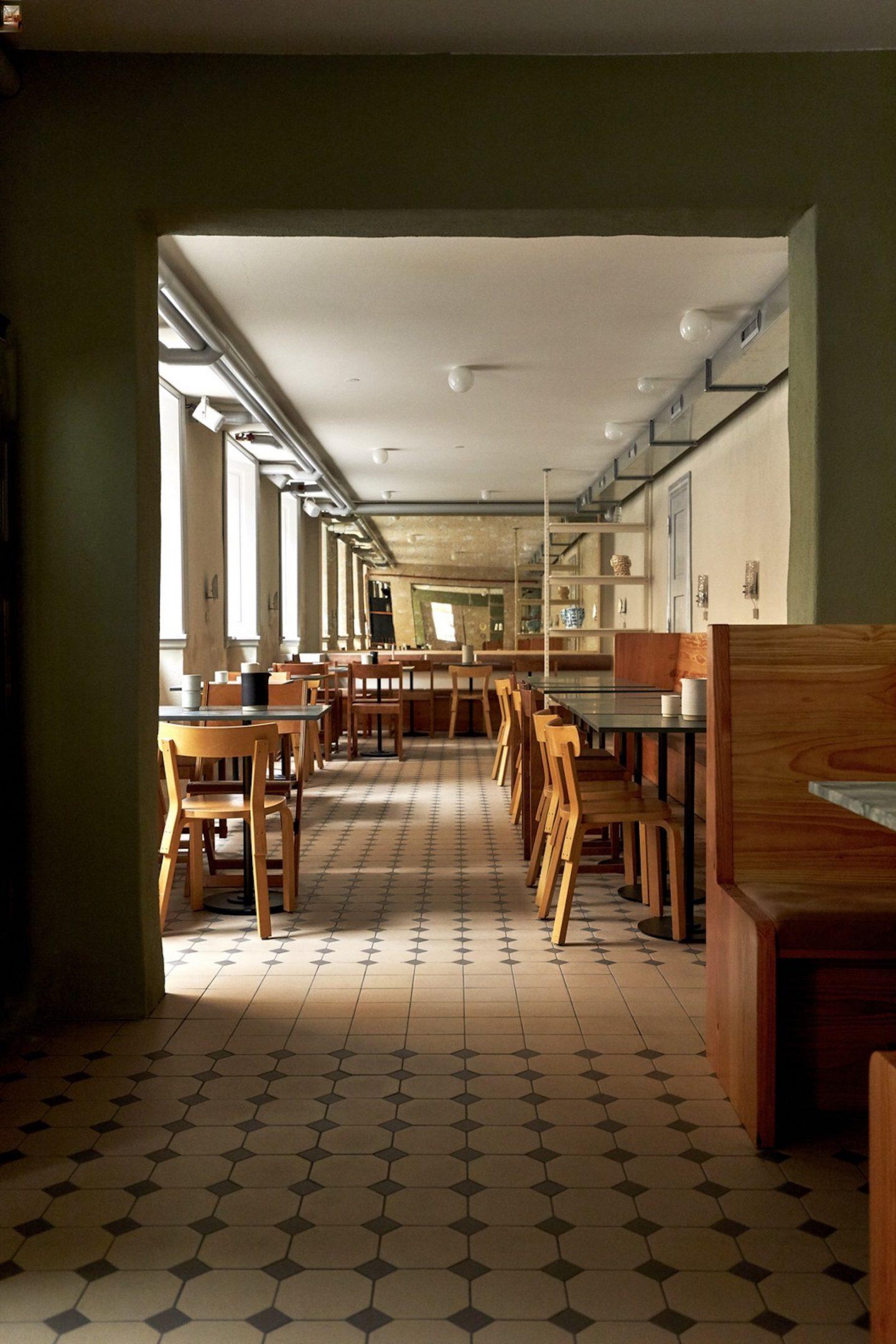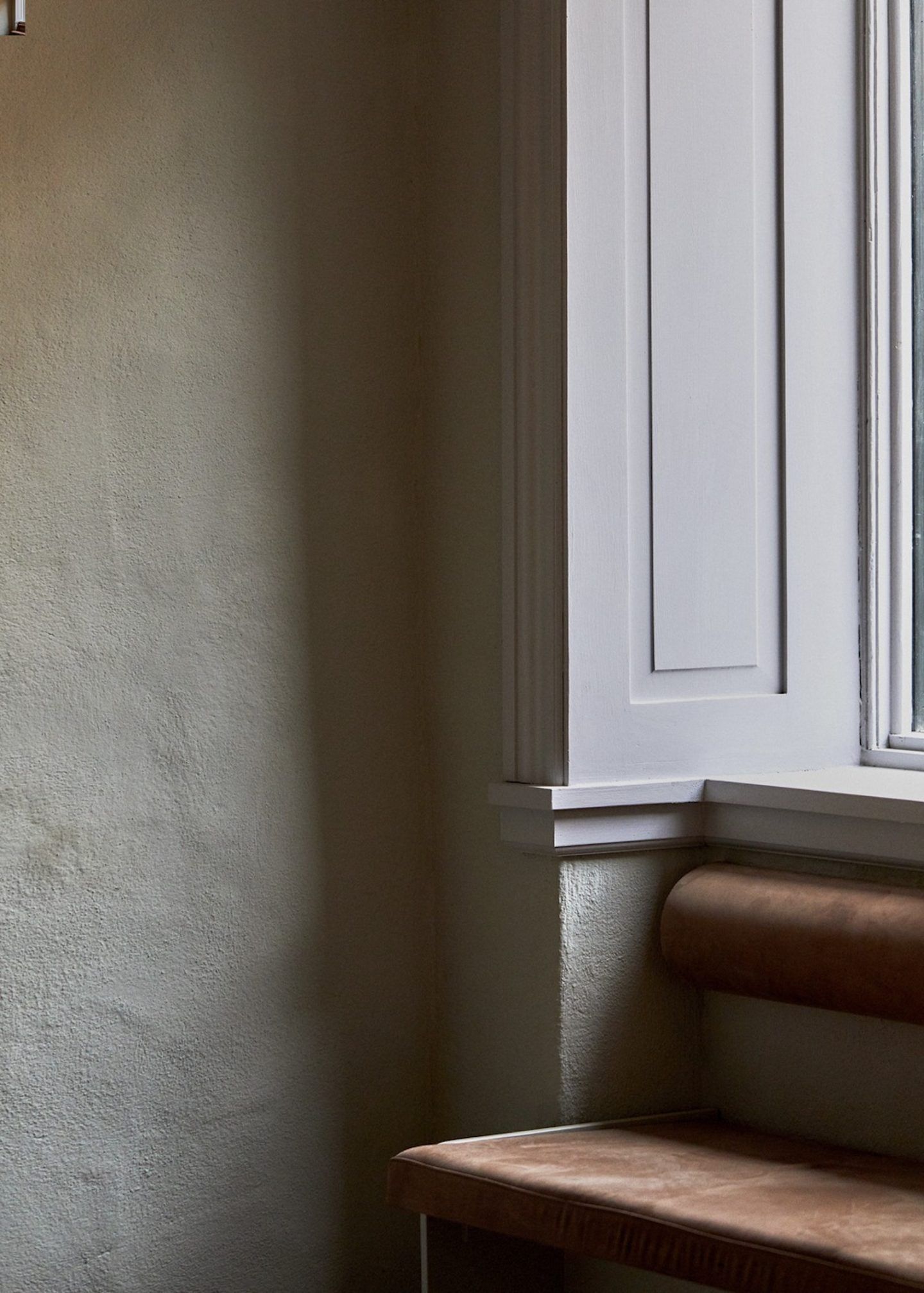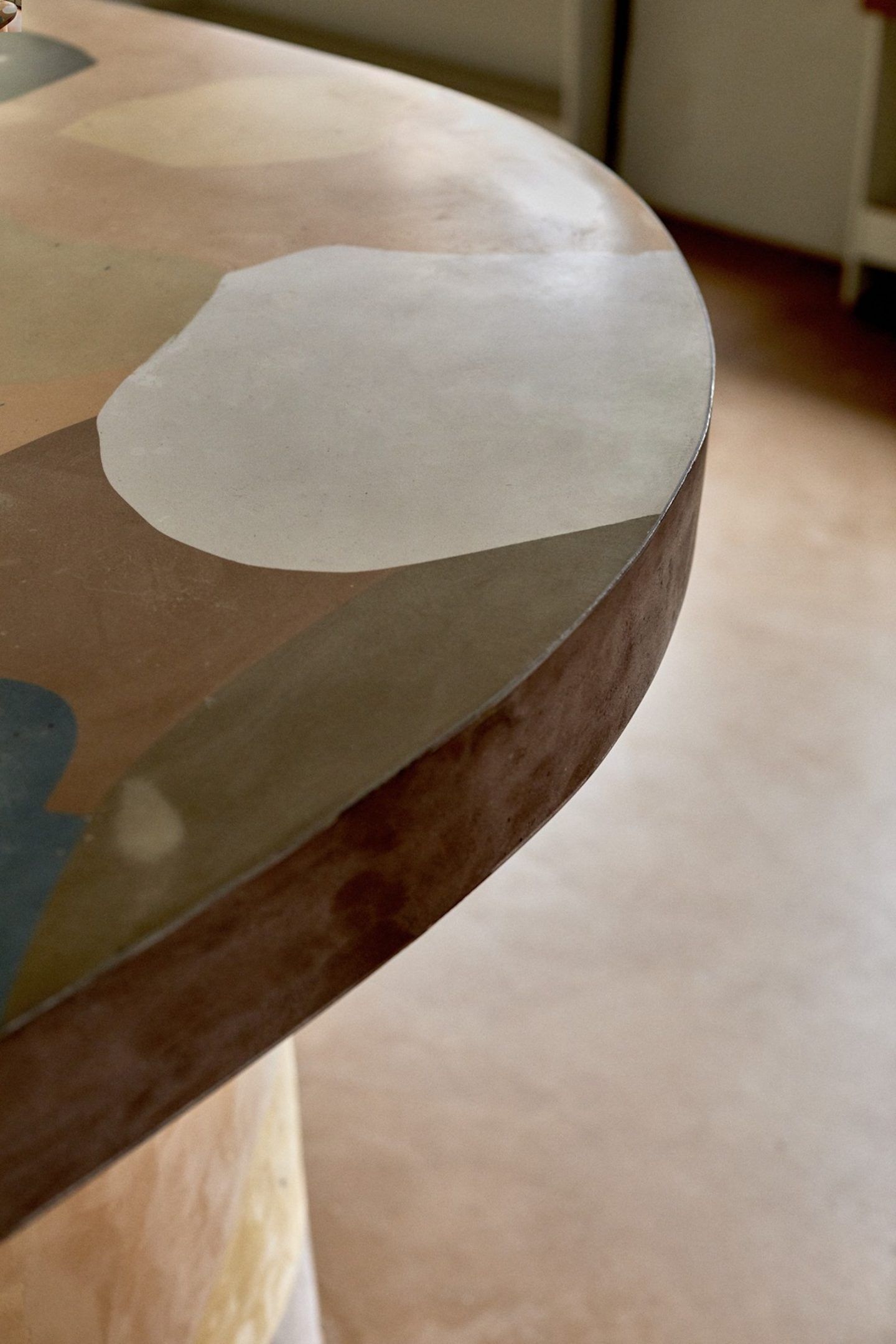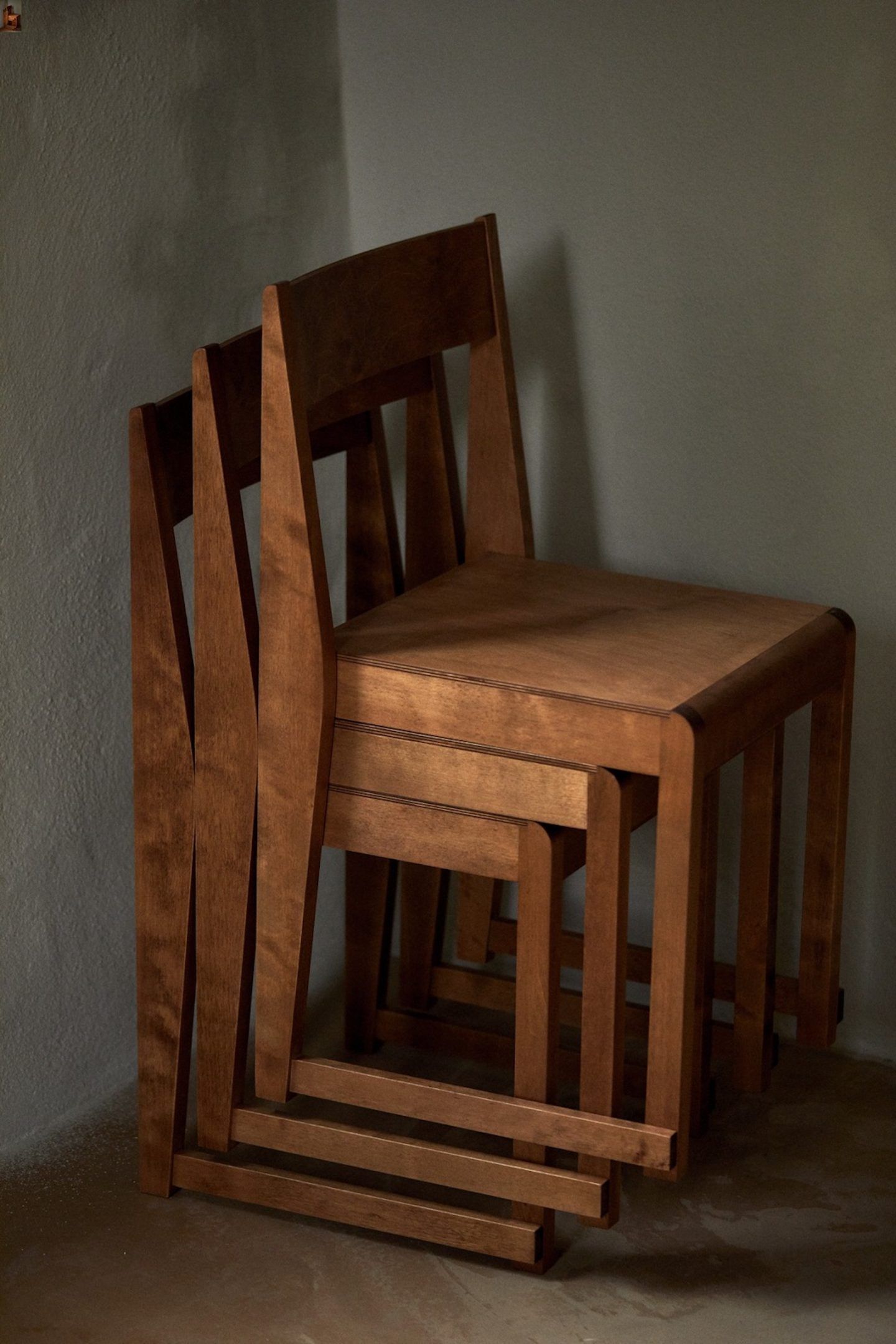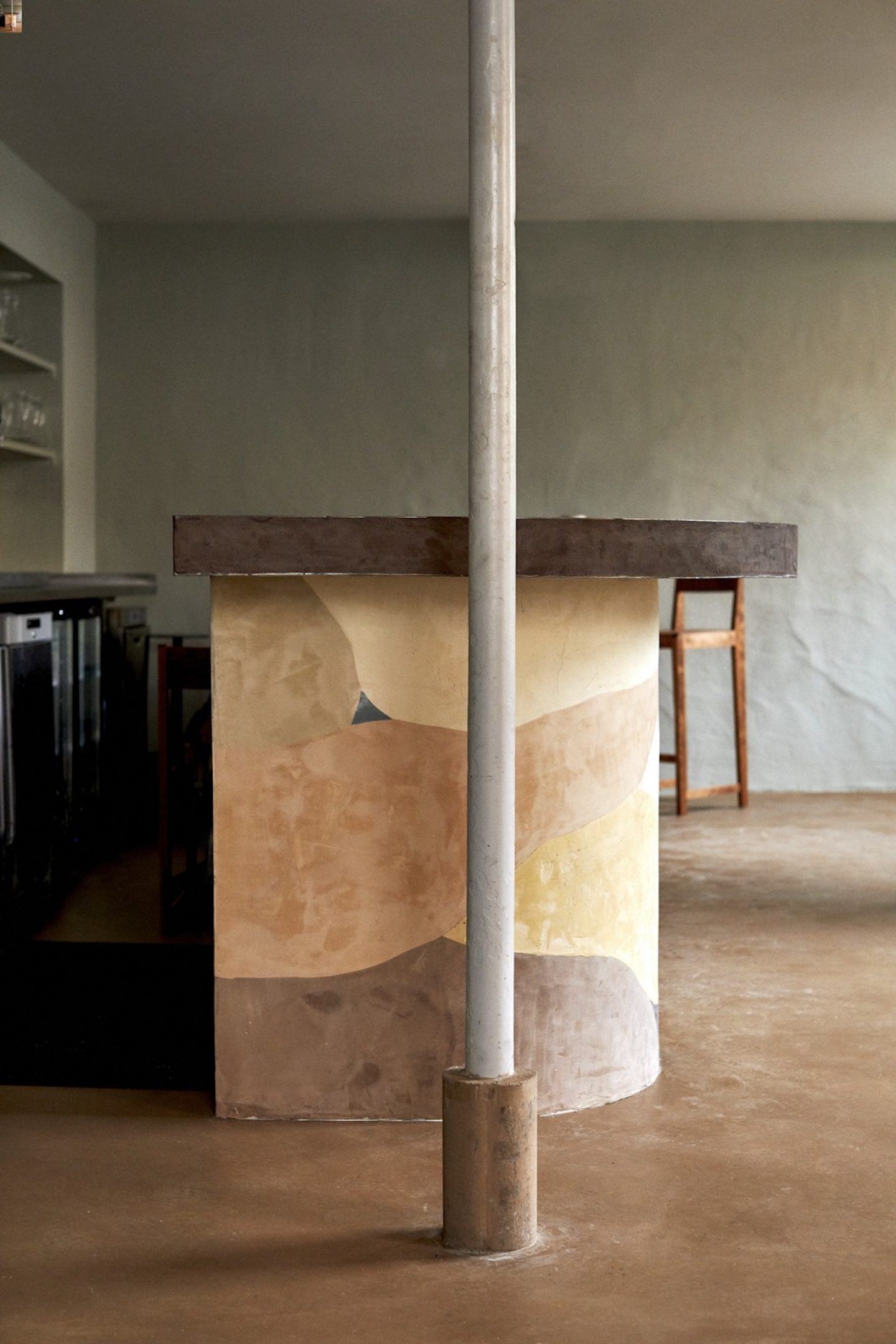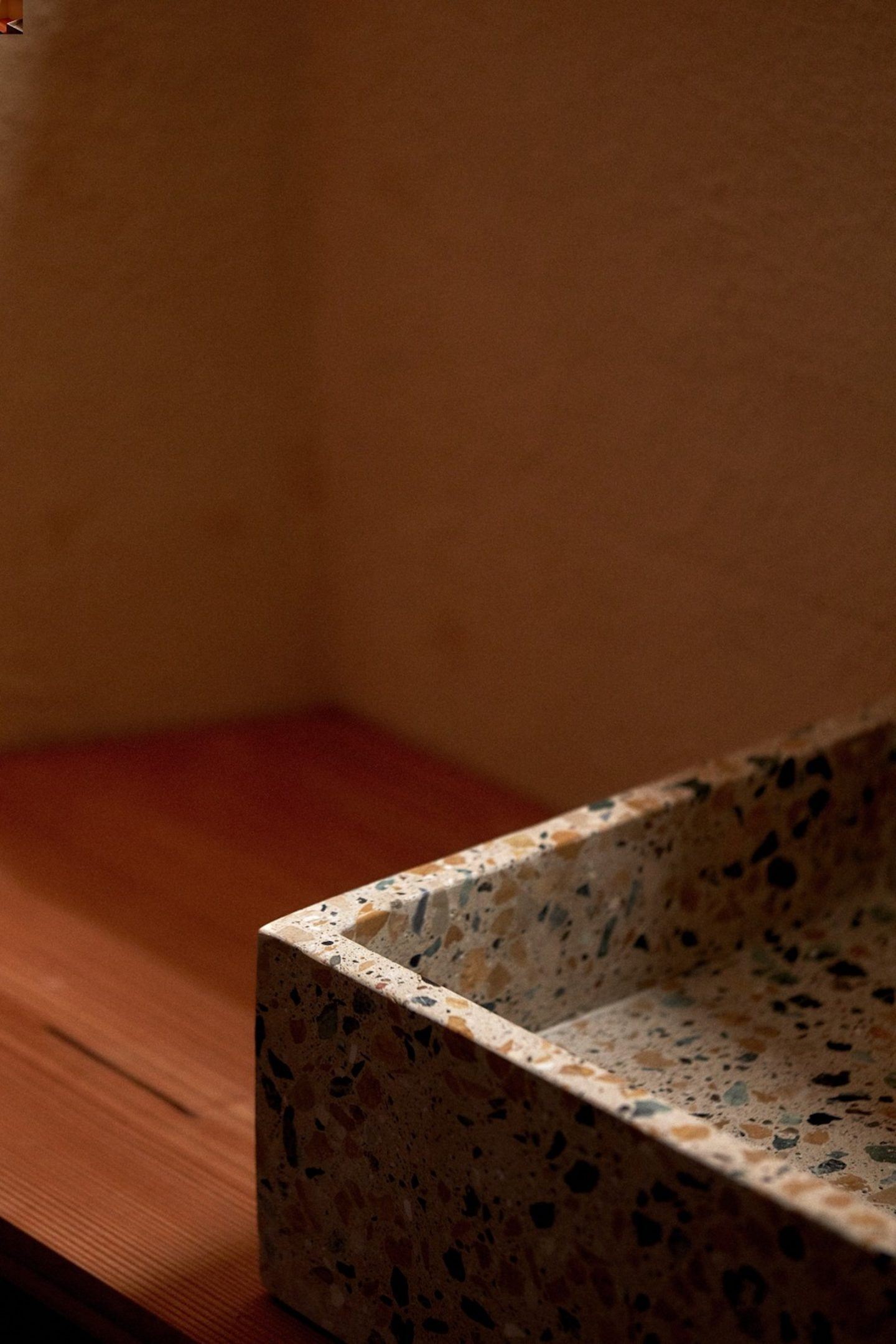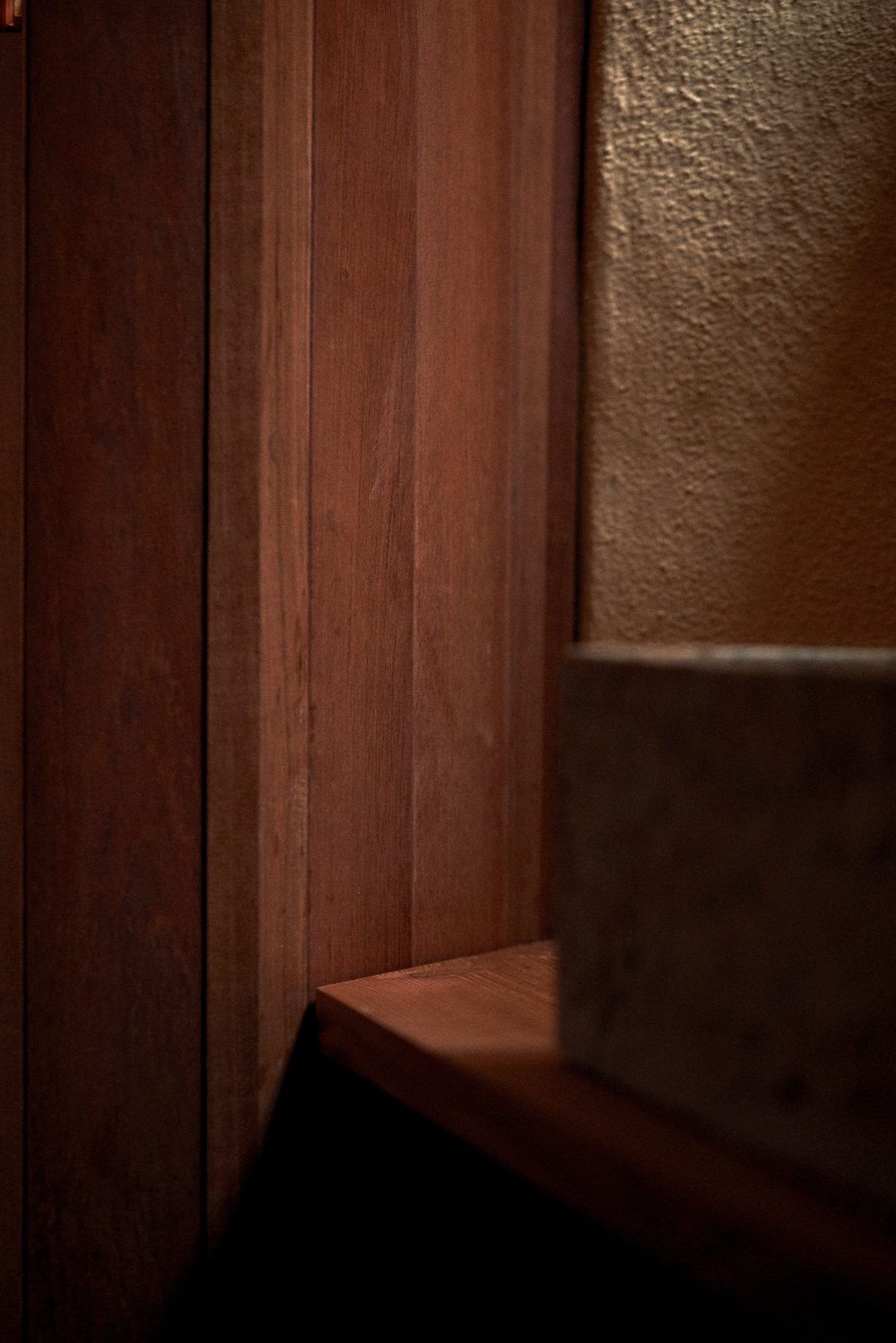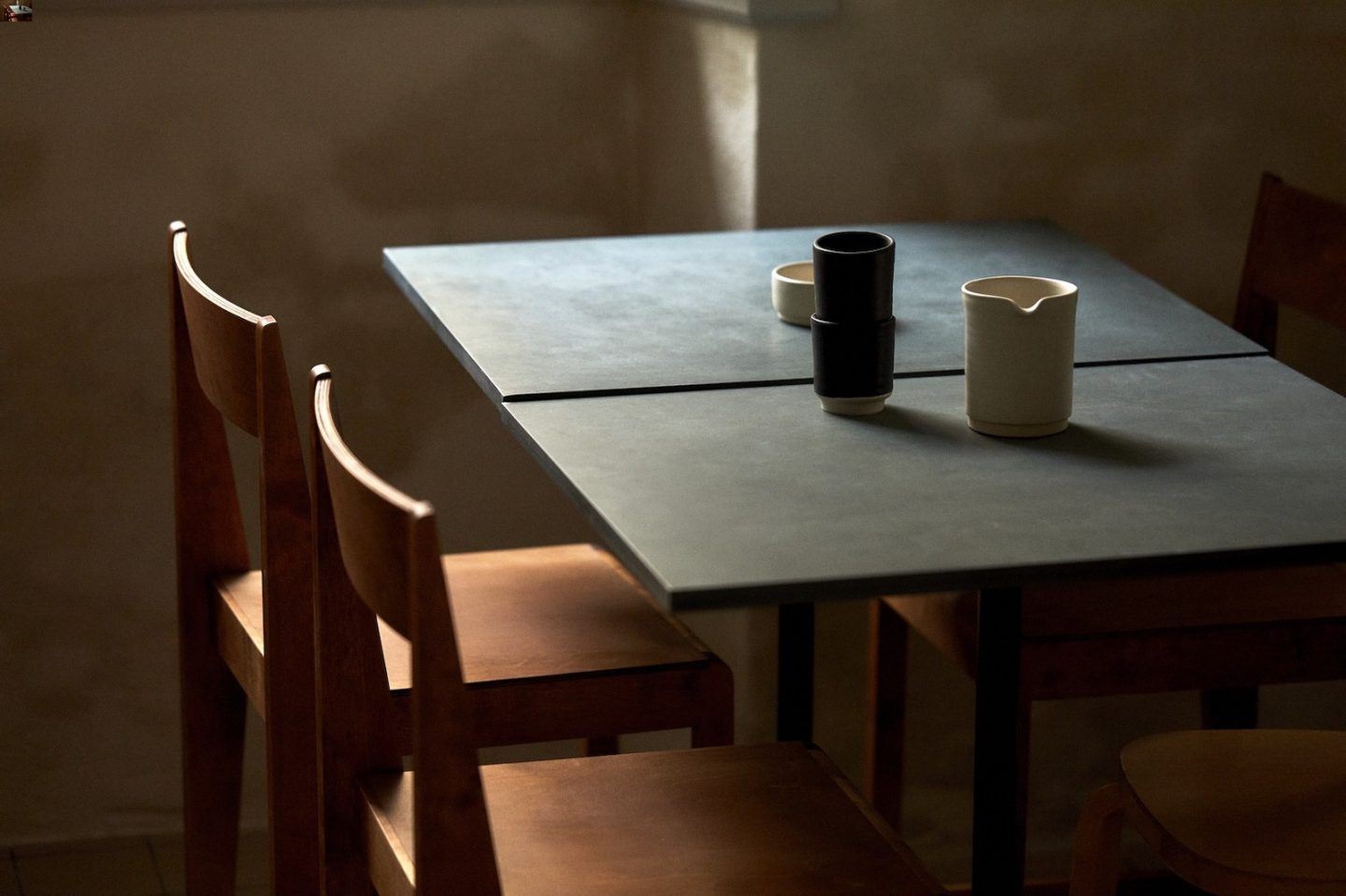 ADDRESS
Yaffa
Gråbrødretorv 16
1154 Copenhagen,
Denmark
OPENING HOURS
Mon – Sat: 17:30 – late
CONTACT
Tel: +45 71 72 66 11
Website