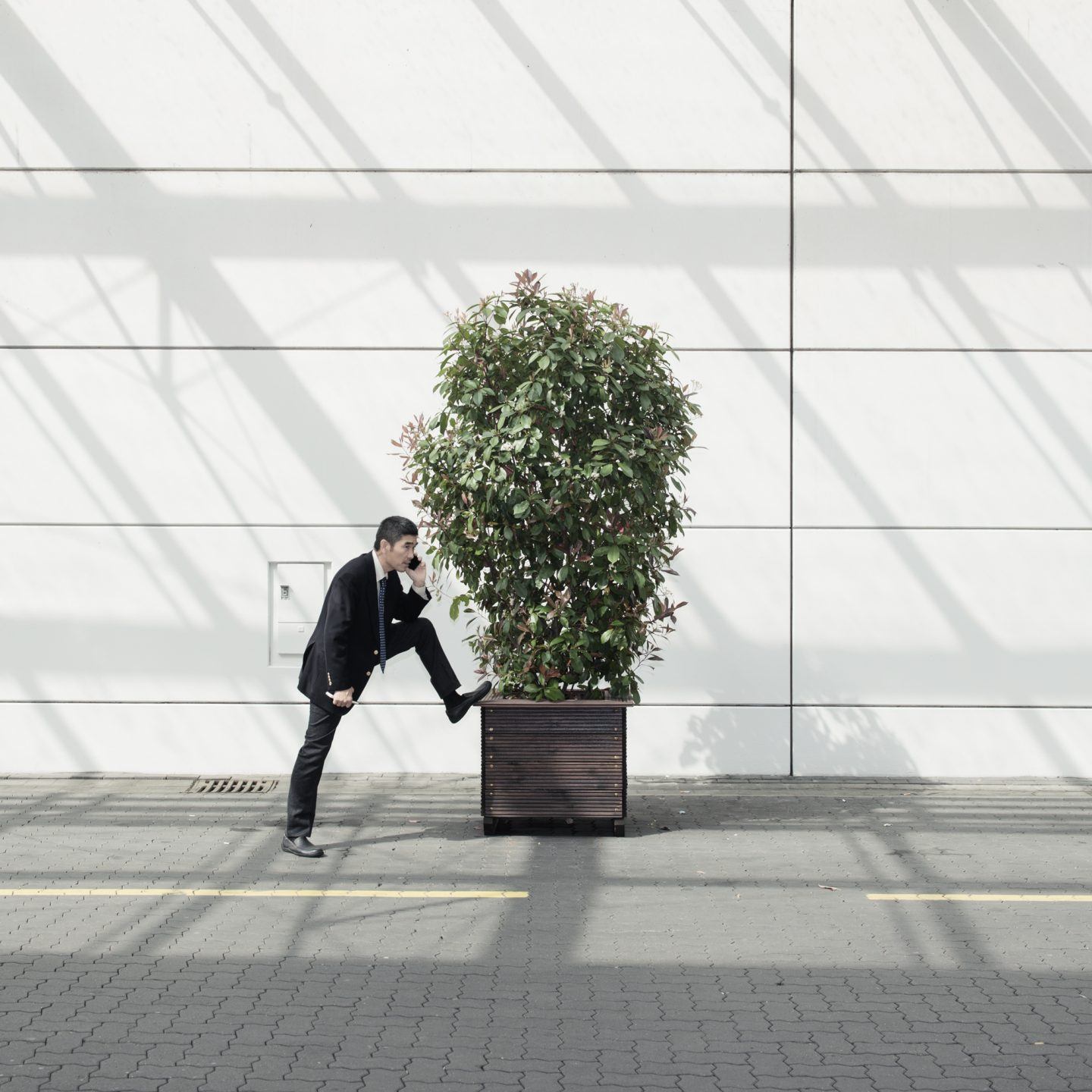 Place of Promise, A Photographic Series Examining The Capitalist World Of Trade Shows
The conceptual series and print publication Place of Promise is the newly released work of German photographer Jakob Schnetz, which frames the German trade fair industry within the larger context of labor, profit, and consumerism.
Schnetz's work is concerned with critiquing the commercial structures, industries, and institutions that dominate our modern lives. Germany has the strongest economy in Europe and is the fourth largest in the world; its manufacturing sector alone has played a major part in the country's status as an economic powerhouse. After the Industrial Revolution of the 19th century, major production industries were founded in Germany; with them came the influx of trade shows which grew in line with the country's expanding economy. Presently, Germany is the premier destination for trade shows worldwide; more than 170 shows brings approximately 10 million visitors per year. "For each group of interest, there is a different trade show: arms weapons, sex, pets, information technology, livestock, carpets, leisure, tourism, and beauty," explains Schnetz. "These shows mirror our global, capitalistic society, which is focused on growth, performance, and consumption," he says.
Over a period of five years, Schnetz visited more than 40 trade fairs, documenting on film an intriguing world driven by fierce competition to maximise profit. "In Germany's exhibition halls the newest products are presented, the most efficient services are praised, and the best know-how is exploited," he continues. "The place of perfect marketing is dominated by standardized scenery, live-shows, men in suits, and the tough fight for customers." Nevertheless, the images in Place of Promise focus on the social occurrences of the shows, the in-between moments: the phone calls, the morning rituals, and the coffee and cigarette breaks. For more information or to purchase a copy of the photo book, click here.