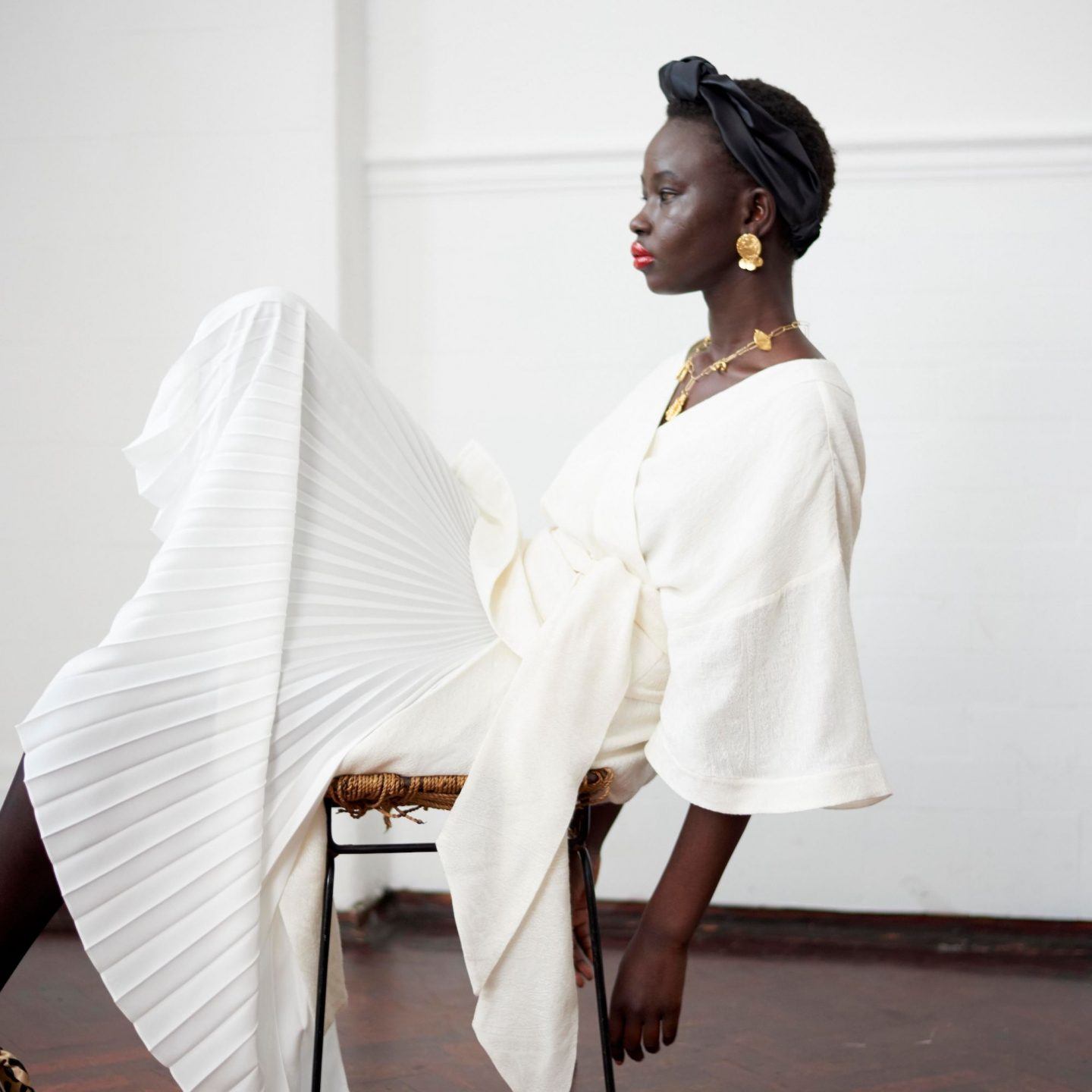 "A Garment Passes Through Many Hands": Mother Of Pearl's Designs Are An Ode To True Sustainability
A genuine interest in providing a fast fashion alternative lies at the heart of London-based fashion house Mother of Pearl.
In recent years the ethical fashion brand, led by creative director Amy Powney, has embarked on a journey to make their supply chain more socially responsible—tracing materials back to sources in countries all over the world. "A garment passes through many hands along its journey," says Powney. "By no means is it possible to personally meet every one of those involved but we do strive to ensure social responsibility at every stage". Mother of Pearl make their clothes from organic and natural materials, including cruelty-free silk and wool, with a transparent supply chain that pays respect to factory workers' rights to fair wages, to animal welfare, and putting low-environmental impact as a first priority. Powney flew to alpaca farms in Peru, cotton farms in Turkey, and wool farms in Uruguay that supply materials for her collections, personally ensuring that workers were being paid fair wages for their output. "There's no handbook on how to make a brand sustainable," she says, "but I wanted to know from start to finish where our product was grown or derived, who was making it, and the social impacts along the way."
It's become clear that the environmental footprint of the fashion and textile industry is mountainous and a leading cause of climate change. "As a brand, this is a problem that we take extremely seriously," asserts Powney. The director warns that what is happening in the fashion industry is akin to what is happening in the food industry: "Heavy chemicals and pesticides are being used and they have a huge impact on the environment. Throughout the supply chain we are committed to using as many organic and natural fibres as possible," she says. Her experience of growing up off-grid in the north of England has inspired her core collection and passion-project for the last few years, 'No Frills': a series of ethical garments that are fully traceable, down to the details of weavers and textilers creating the fibers that make up the garments. The versatile collection pairs Powney's design style—foremostly feminine, with lots of pearled accessories—with street style layered denim, navy and white checked coats, and oversized t-shirt dresses. Mother of Pearl has just released 'The Chloe Jean', a new edition to their sustainable 'No Frills' core collection. For more information, click here.