Camouflaged Concrete House
Olson Kundig Architects created a camouflaged concrete house called 'The Pierre' in San Juan Islands, Washington. The owner's affection for a stone outcropping on her property inspired the design of this house. Conceived as a retreat nestled into the rock, the Pierre (the French word for stone) celebrates the materiality of the site.
"Putting the house in the rock follows a tradition of building on the least productive part of a site, leaving the best parts free for cultivation," Kundig says. From certain angles, the house — with its rough materials, encompassing stone, green roof, and surrounding foliage—almost disappears into nature. Throughout the house, the rock protrudes into the space, contrasting with the luxurious textures of the furnishings. Interior and exterior fireplace hearths are carved out of existing stone; leveled on top, they are otherwise left raw. In the master bathroom, water cascades through three polished pools, natural sinks in the existing stone. Off the main space, a powder room is carved out of the rock; a mirror set within a skytube reflects natural light into the space.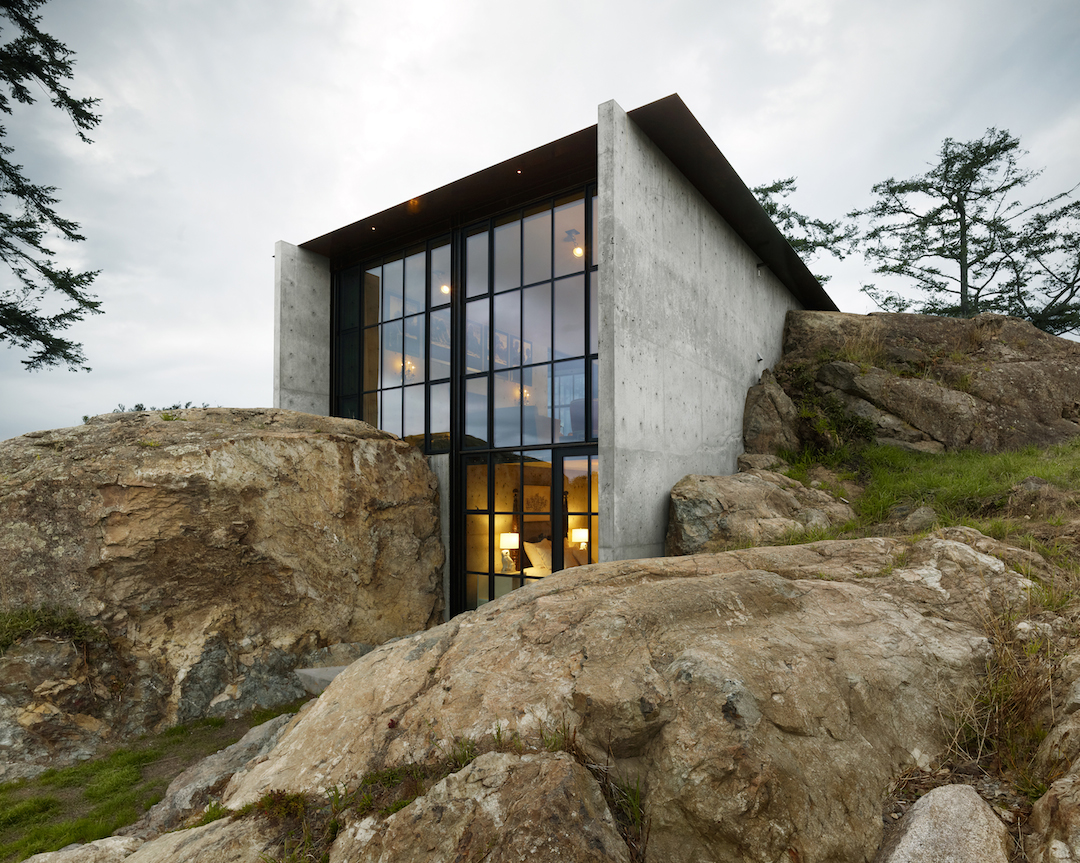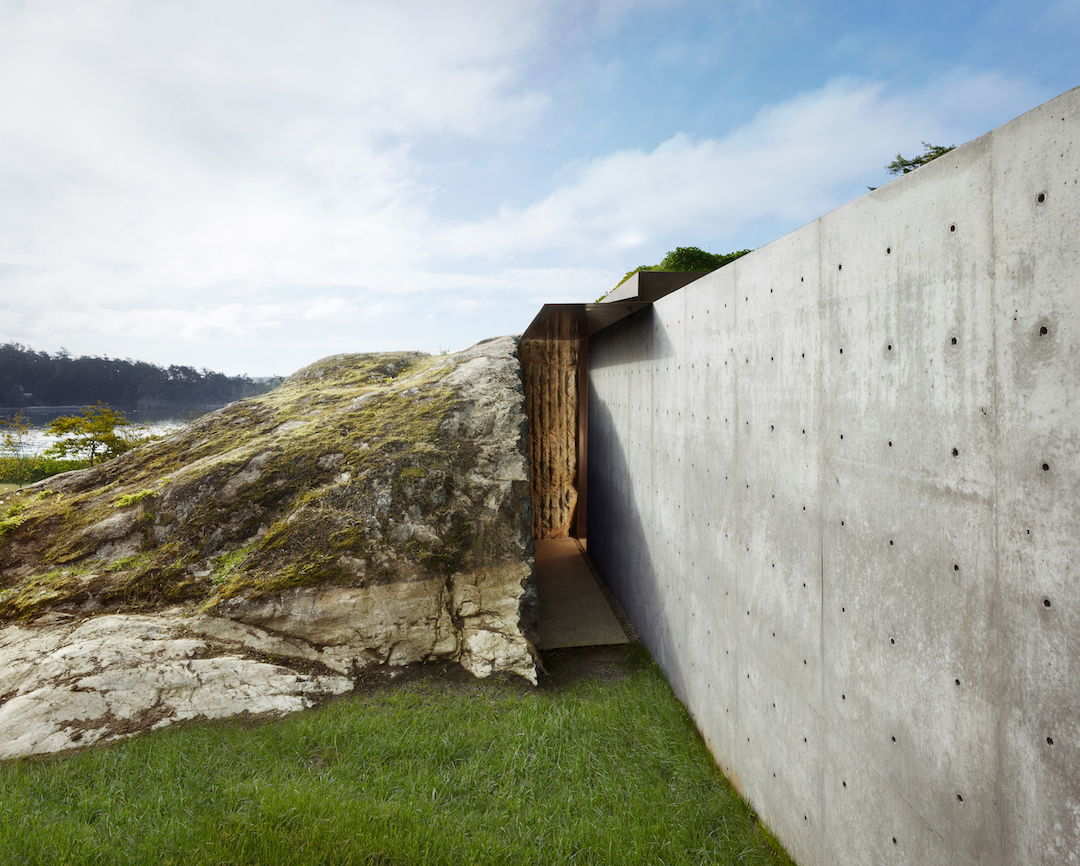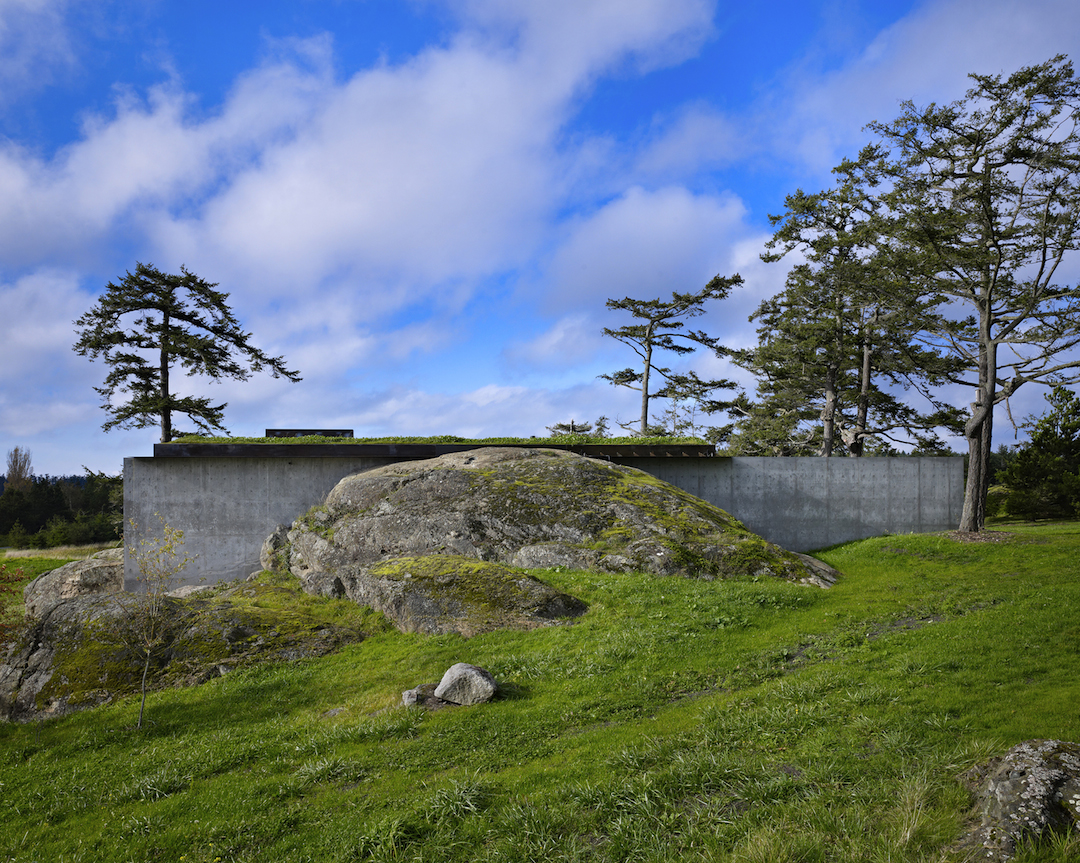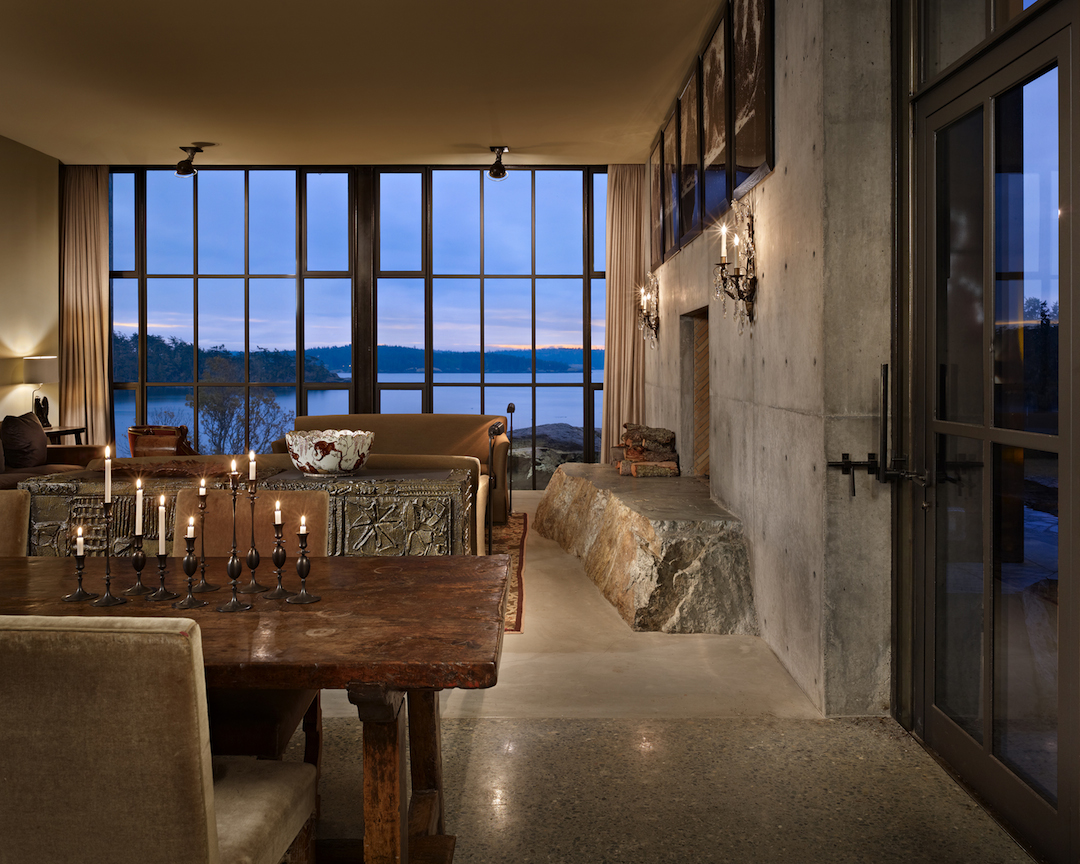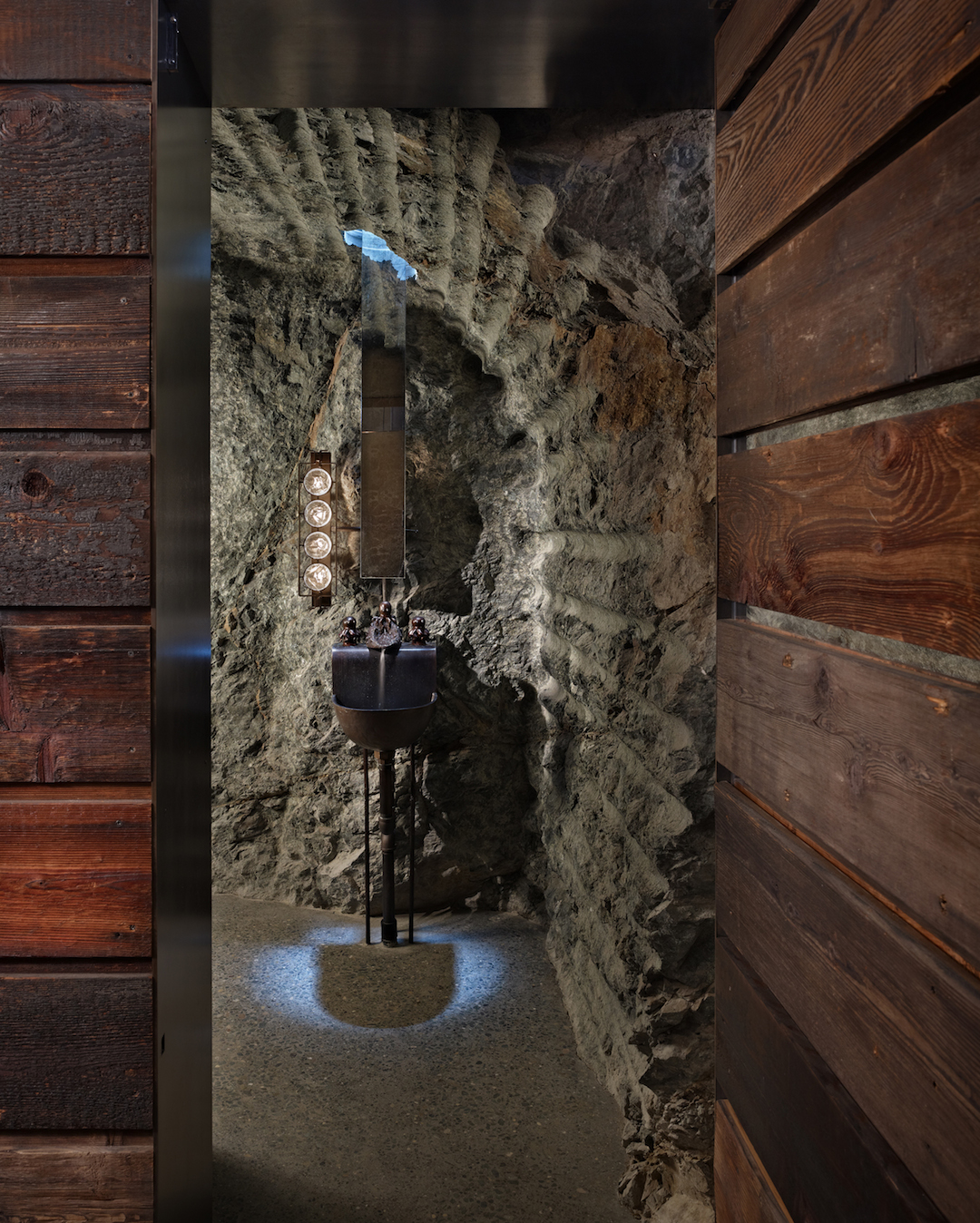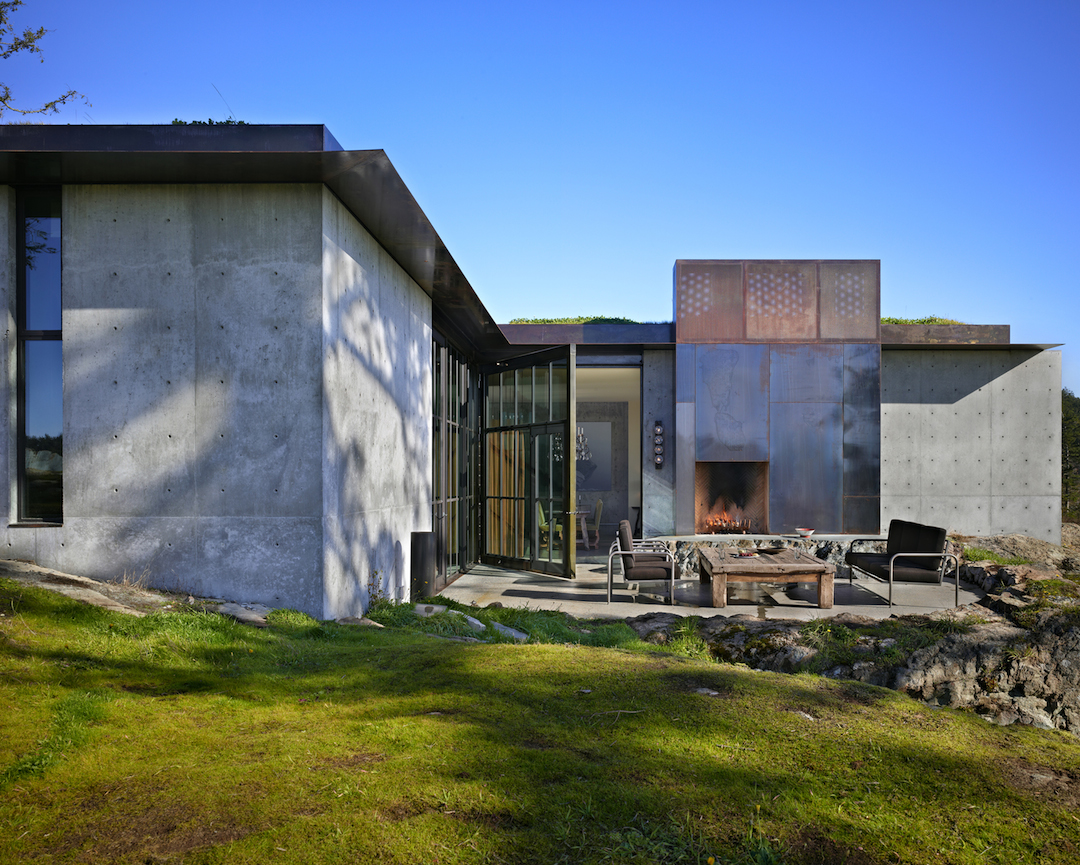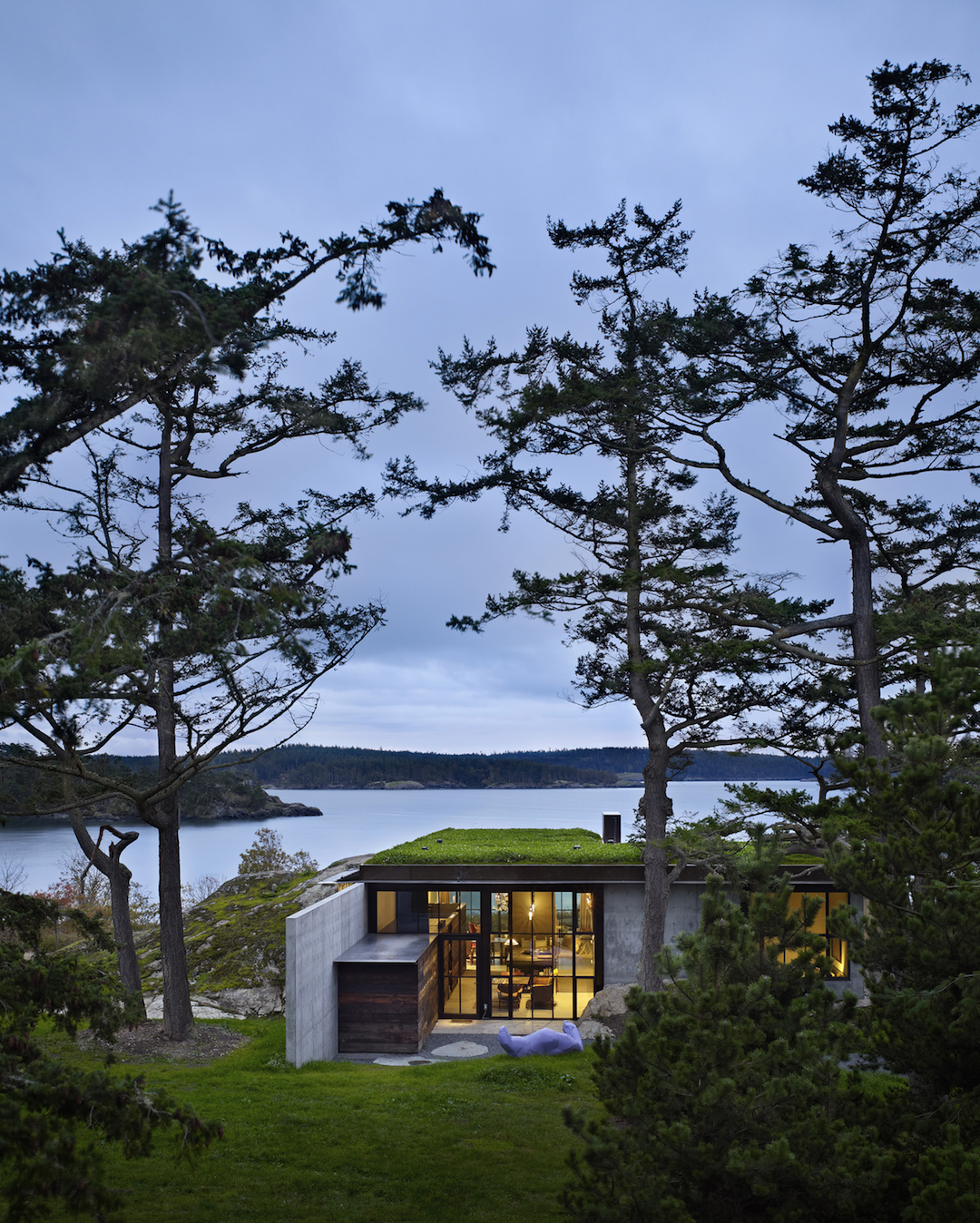 All images © Dwight Eschliman | Via: Dezeen