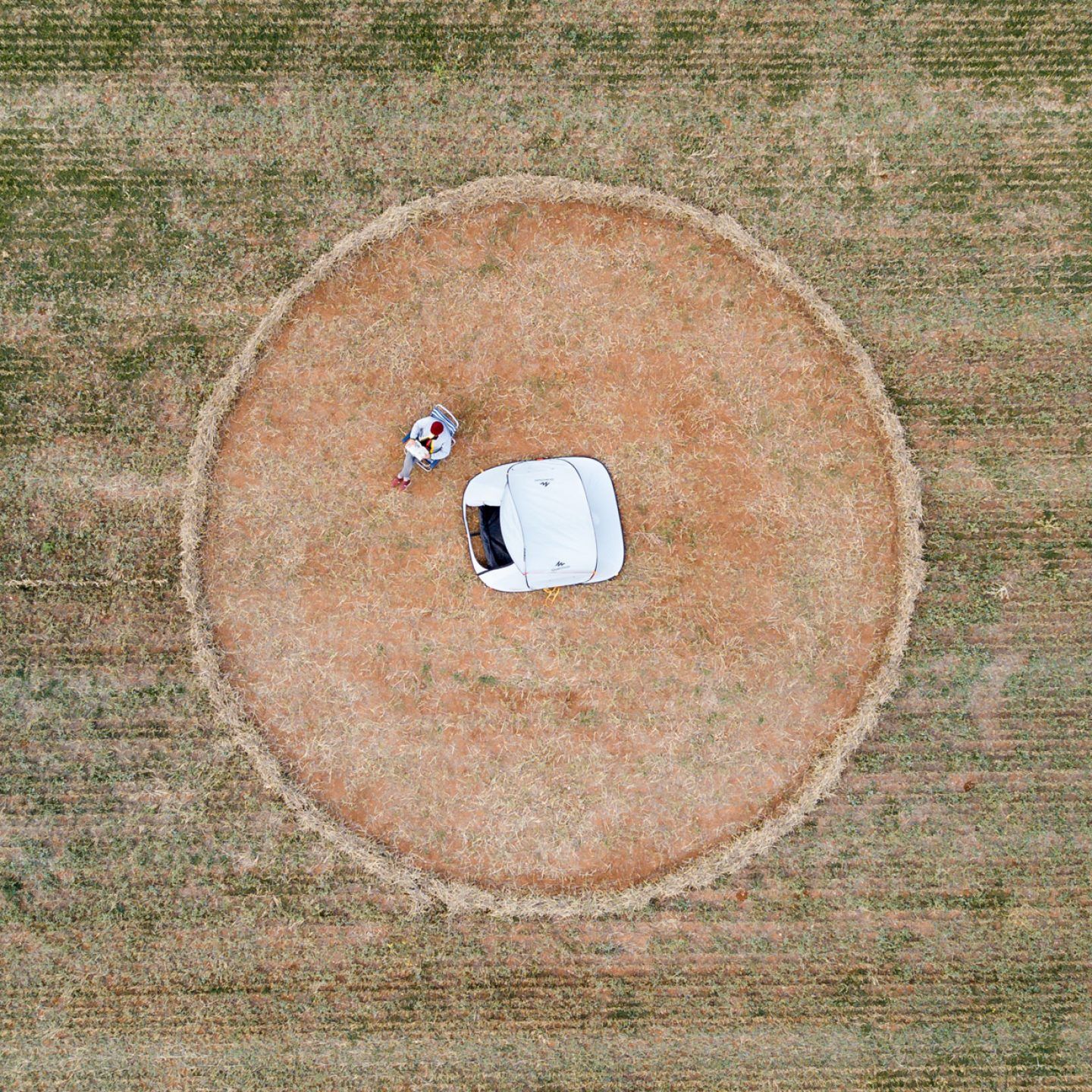 Rubén Martín de Lucas' Aerial Photography Enacts The Tense Issue Of Border Control
In locations outside of Madrid, Spanish photographer Rubén Martín de Lucas constructed nine sets of 100-square-meter landscapes and lived in each for 24 hours. He photographed the experience via a drone for his series 'Minimal Republics', in order to critique the issue of border control across the world.
Border control, border protection, and border security, are varying names given to the systematic measures implemented by nation states to regulate the flow of people, animals, and foods. With human rights violations and conflict occurring in many countries as a result of discriminatory immigration enforcement practices, to say that the situation has reached breaking point would be a dramatic understatement. On the official website of the Department of Homeland Security for the U.S. Customs and Border Protection, for example, the description about what their agents do, reads as such: "Safeguarding the American people from terrorists and their weapons… and illegal entry of undocumented aliens", further clarified as "Spanish-speaking illegal aliens". It's an issue of the greatest contemporary relevance; and its effects are real, cruel, and devastating.
Part of a three-part series titled 'Stupid Borders', de Lucas summarizes humanity's ideology of border control in his artist statement: "On the artificial nature of borders, and the inability of man to live without them". In the series, each border is created to question our definition of nations, and aims to point out that recent measures on border control are largely based on spurious and prejudiced political and philosophical opinions. De Lucas also returns to the harmful relationship that we have with our planet, and the entitled sense of ownership we have over it. In the almost humorous images of 'Minimal Republics', de Lucas—a population of just one—pokes fun at humanity's absurd efforts to control the natural world, through performing arbitrary actions like sunbathing on a lounge chair, reading a book, and strolling up and down along his borders.