Flying Houses by Laurent Chehere
For his series 'Flying Houses', photographer Laurent Chehere turns mundane suburban residences into fantastical, aerial still lifes. The images instantly remind us on Pixar's film Up, just take away the balloons and swap animation for some seriously believable photo manipulation.
Sporting washing lines, window flowers and even one burning building, the inspiration for the suburban town houses comes straight from the homes he came across in poorer neighborhoods in Paris. So whimsical and imaginative, if only they were real.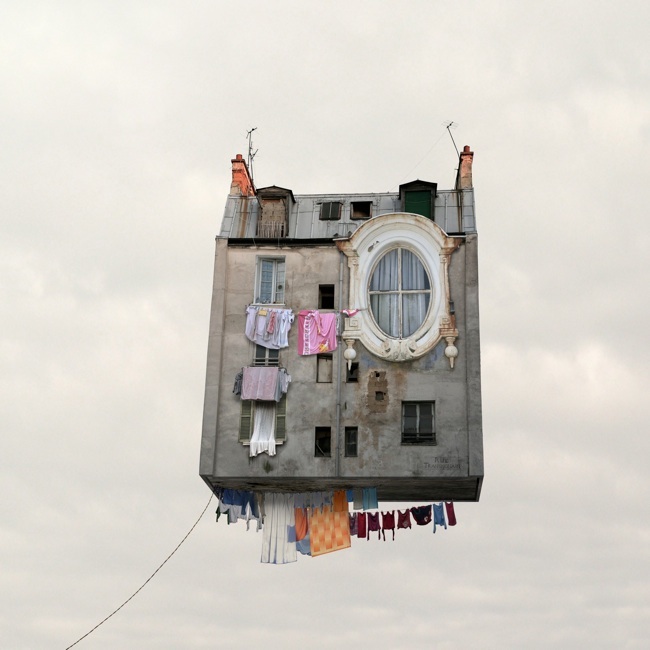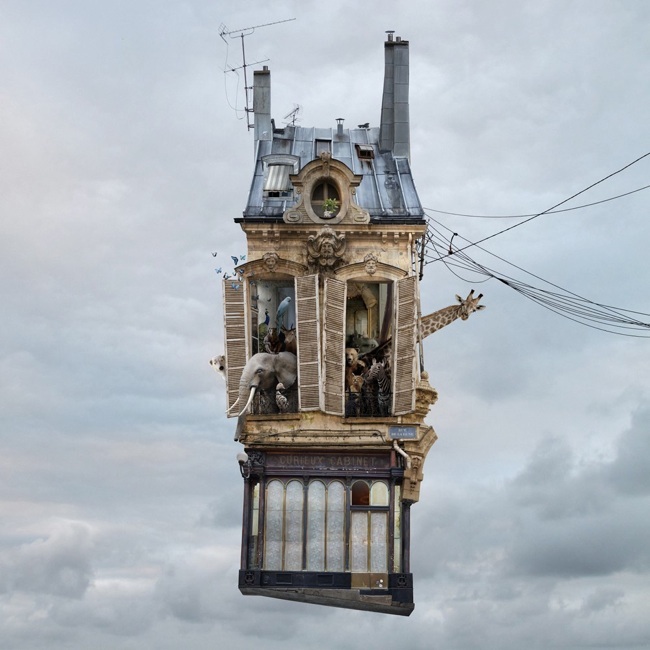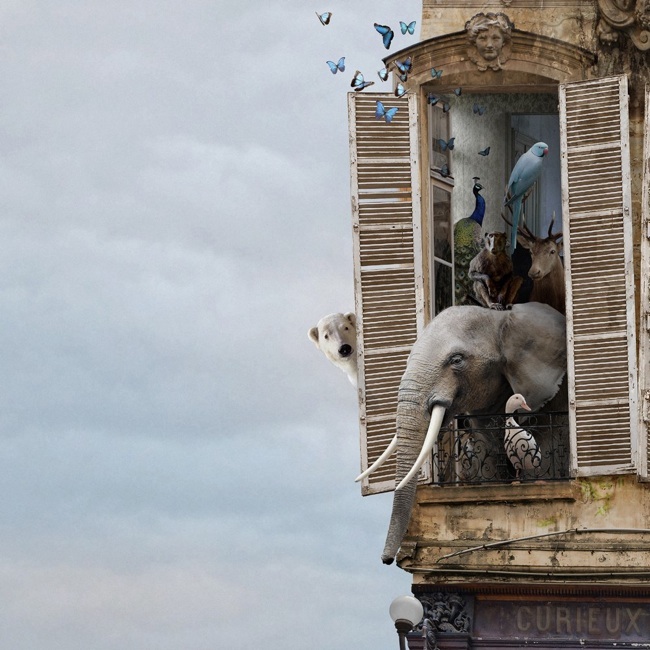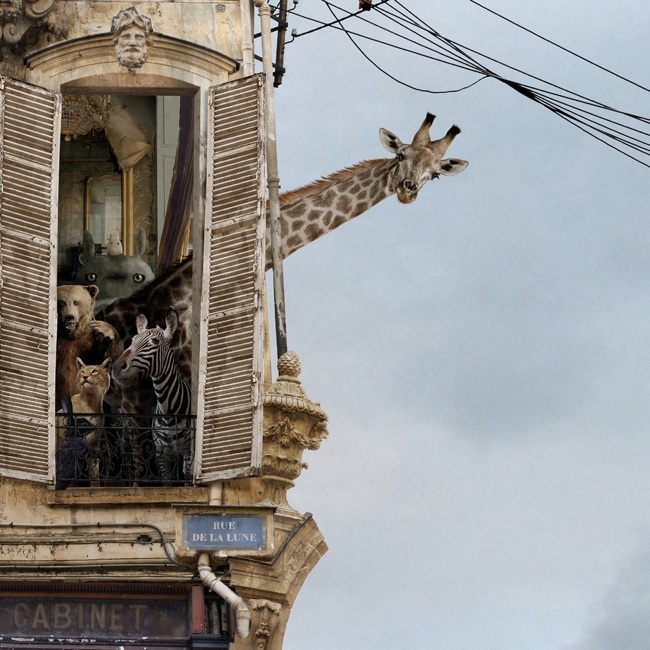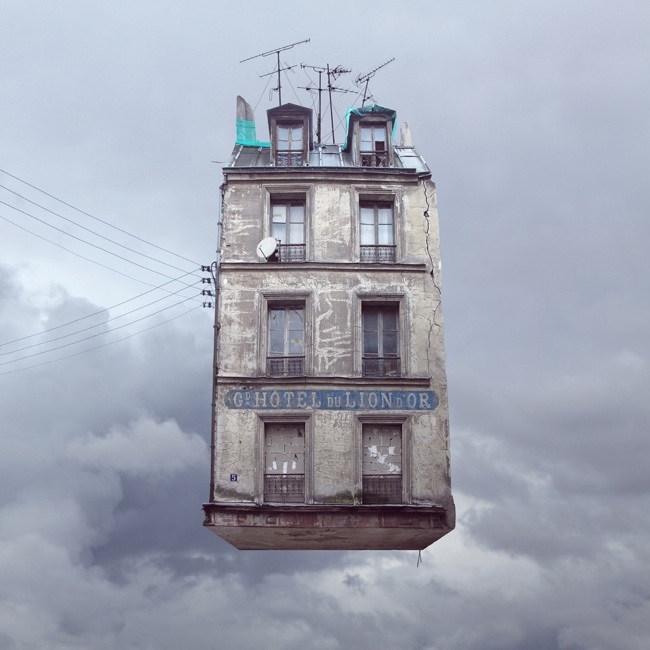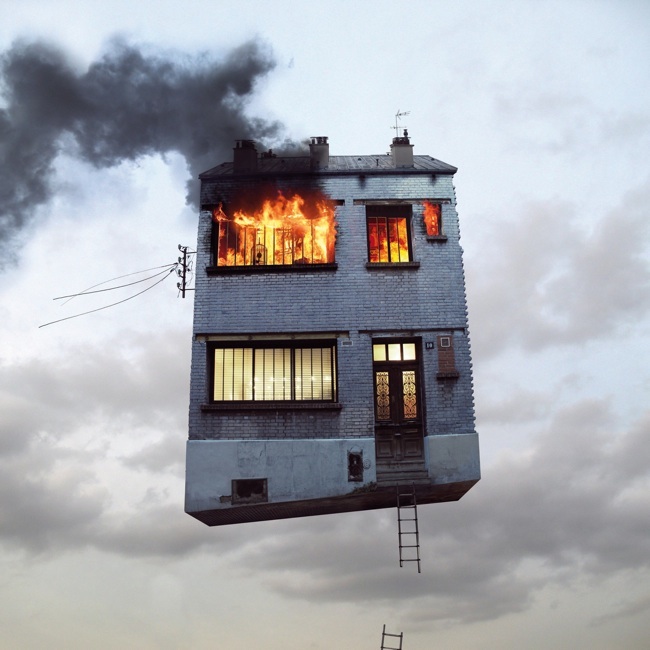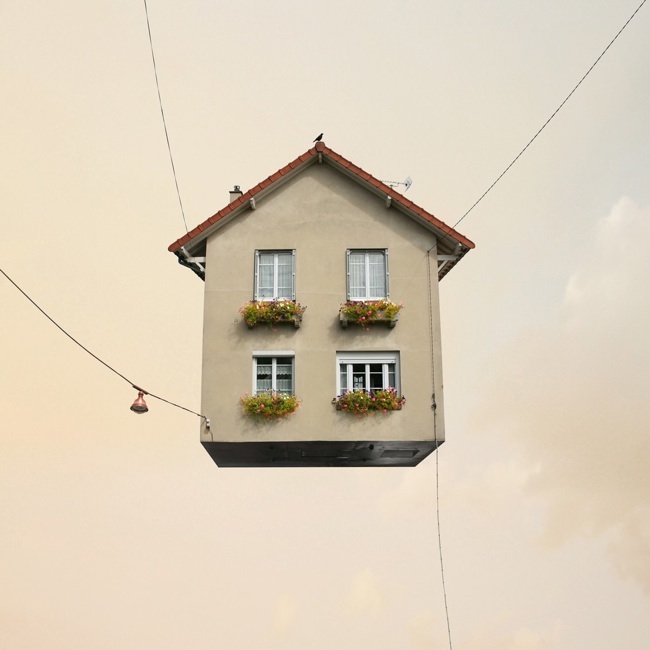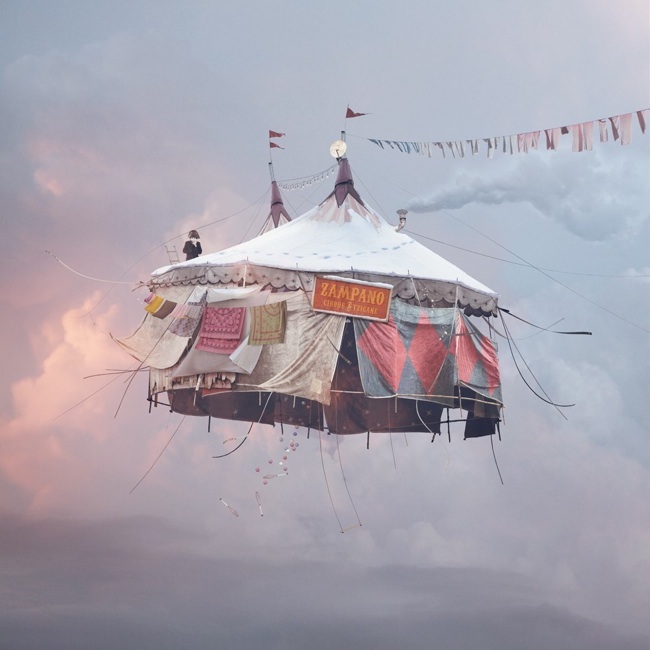 All images © Laurent Chehere | Via: Huffingtonpost