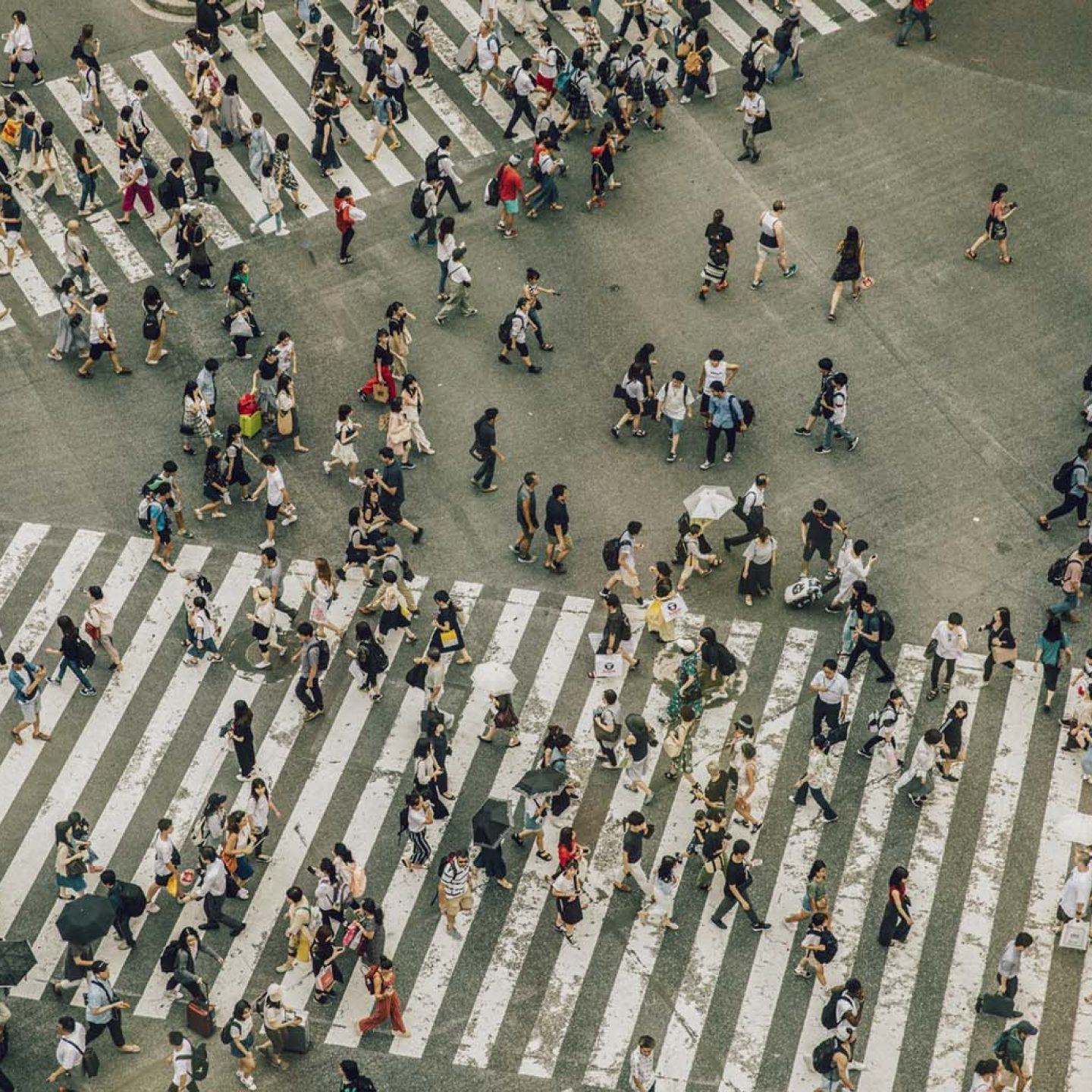 Carles Carabí Travels Through Japan; Capturing Tokyo, Ishigaki, Osaka, Kyoto, And The Art Islands
Barcelona-based photographer Carles Carabí traveled to Japan in August 2018. Describing his three-week journey as an endless cycle of "walk, talk, shoot", he captured the heat and heart of the island nation in the series that follows.
Carabí's trip began in the bustling city of Tokyo, where the temperature hit highs of 40ºC before lunchtime, and the sun persisted with such intensity for most of the day. After languishing in the capital for five days, Carabí decided to escape what he called "one of the hottest cities I have ever experienced", traveling with his partner to Ishigaki, a small island in Okinawa that is famous for its pristine coastline. "We wanted to go there to spend days at the beach doing nothing", he explains, "to enjoy a bit of nature, and come down after…the craziness of the big city."
Sadly, the southern island's waters didn't wholly live up to expectation; "the temperature of the water is so high that the coral died about ten years ago", Carabí explains. Due to rising temperatures the world-over, Japan's largest reef—the Sekisei Lagoon—has faced rapid destruction over the last ten years, with now only 1.4% of its coral mass considered healthy. Following their "bittersweet" adventure to Ishigaki, the pair flew to Osaka where they spent their time ambling around the city with no destination in mind.
"After Osaka, we took a train to Kyoto," Carabí explains, "the city of the old temples and one of the most touristy places in Japan. It's beautiful and clean, the gardens and the temples are amazing, but it really felt like being in Barcelona in August; you see more tourists than locals." Not having pre-booked their journey onwards from Kyoto proved a small stumbling block for the pair: "We didn't have a reservation for the last ten or so nights, so everything began to get really complicated. Improvising in Japan is not as easy as it is in other countries…and in August it can really become a nightmare", Carabí tells IGNANT. With even campgrounds booked out, the pair headed to Takamatsu, a city with accommodation that they could book, conveniently located close to the art islands of Teshima and Naoshima.
"The Teshima Art Museum opened on the island in 2010 and it's something I really recommend," Carabí tells us. "It is such a beautiful experience to visit the island. The best way to do it is by renting an electric bike and visit the whole island in one or two days." Overlooking the Seto Inland Sea, the Teshima Art Museum is the culmination of architect Ryue Nishizawa and artist Rei Naito's creative vision. Following Teshima, they visited Naoshima, which Carabí describes as being "bigger and richer" than Teshima: "it has more infrastructure, and some of the museums are really unique…The whole experience is amazing. The architecture, its location, the pieces of art… everything is just perfect."