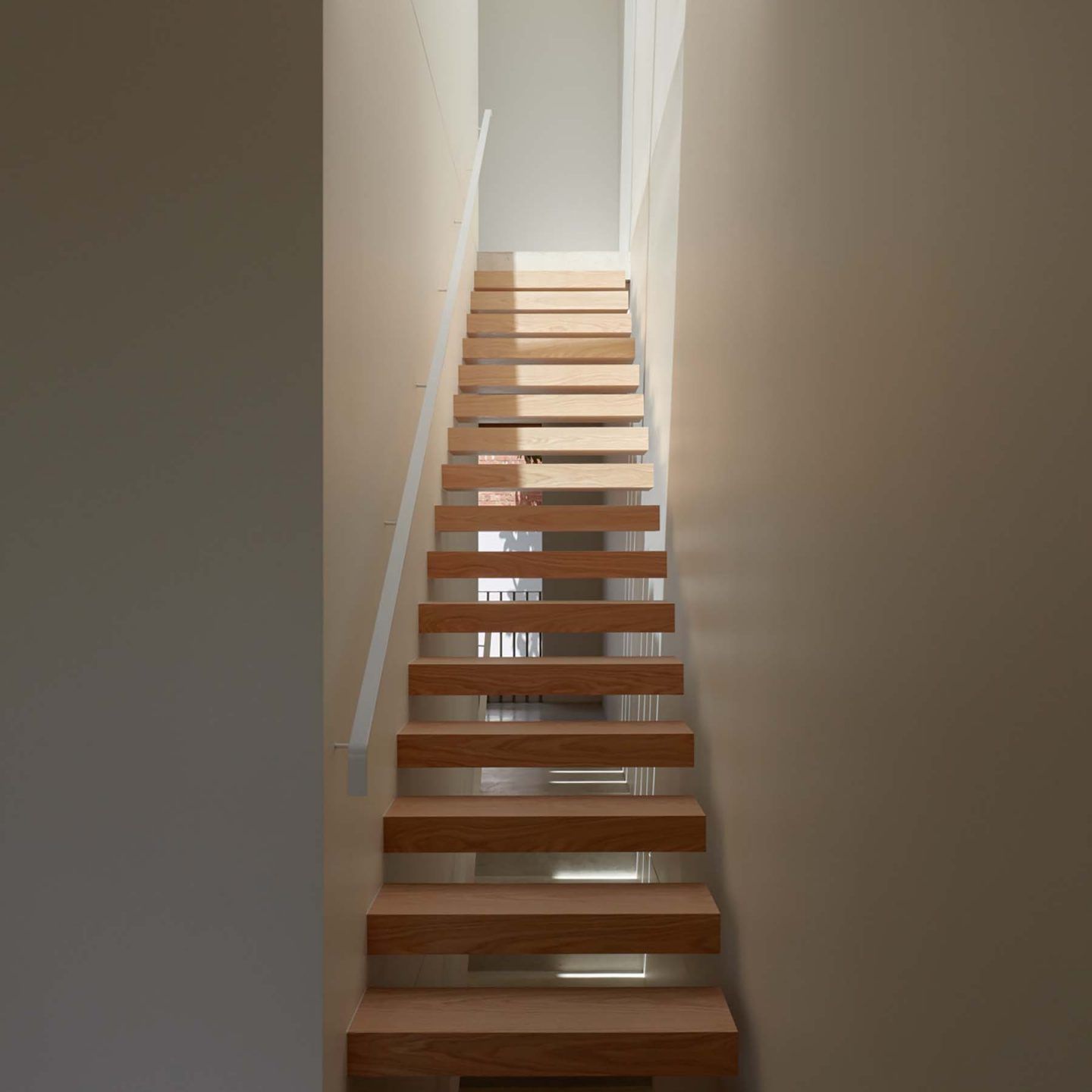 Oliver Du Puy Has Created A Space Of Sanctuary That Is Just 4.2 Meters Wide
Oliver du Puy has reimagined an exceptionally narrow plot of land as a quiet, contemplative home for a London-based client whose work takes him to the city of Melbourne frequently.
Constructed in what was formerly the small yard of a 19th-century store, the aptly named 'Skinny House' has doubled the original 90-square meter space through a thoughtfully designed floor plan. Spread across three floors, the minimal light-filled home references the early residential work of renowned Japanese architect Tadao Ando, along with the clean-cut design of Patrick Bateman's apartment in the film rendition of Brett Easton Ellis' American Psycho.
"The minimalist structure is animated by large apertures and voids which frame a series of vistas out of the building that become part of the landscape of the interior", de Puy explains. With windows on both the north and south sides of the home, light is a sculptural element as essential to the home's aesthetic as the accents in Tinos Verde, oak and the use of exposed concrete and white walls.
The space has been created as a sanctuary, "The client, an atheist, and keen meditator, wanted a quiet and spiritual piece of architecture", de Puy explains. The layout of the home reflects this – the ground floor houses offices; the first floor, the living spaces, and the second floor the bed and bathroom—fit with a Vitamin C shower designed for regeneration. "Spaces are structured like a haiku poem," de Puy explains, becoming "a suite of intimate moments increasing in privacy as one ascends the building."