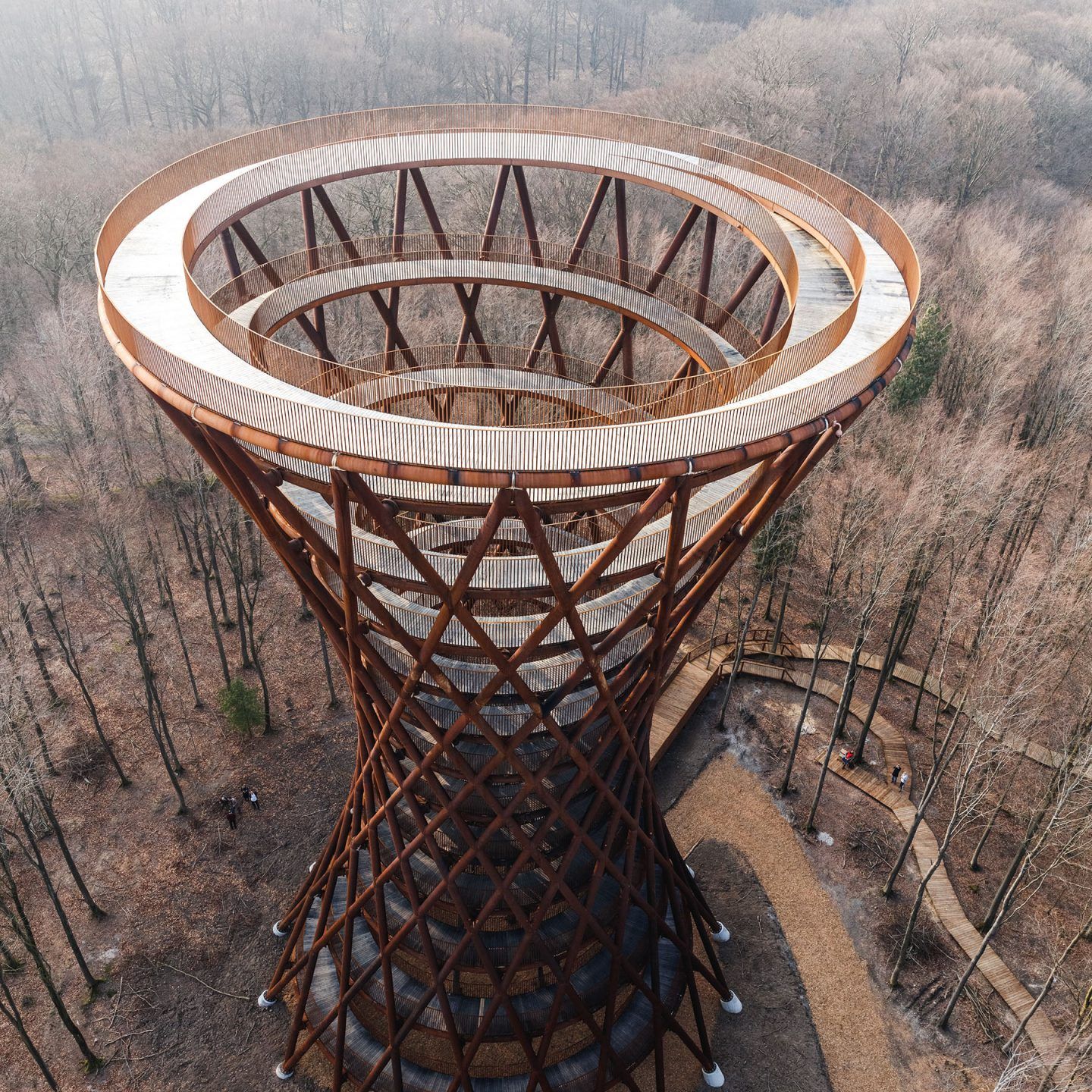 Effekt's Monumental Viewing Platform Offers 360-Degree Views Of The Danish Landscape
The boardwalk path that winds its way through the landscape of Denmark's ancient woodland, Gisselfeld Kloster, culminates in an unlikely crescendo: a 45-meter tall viewing platform that offers a 360-degree view of the wilderness below.
Designed by Copenhagen studio Effekt, the boardwalk and tower offer an experience of rolling hills, wetlands and meadows from a vantage point that you are unlikely to find anywhere else. The 900-meter-long boardwalk floats above the forest floor, designed to ensure that increased foot traffic in the forest does not correlate with its ruin. The path meanders through the undergrowth, zig-zagging around trees before finishing at the monumental viewing tower; 45 meters tall with a spiraling ramp that is 650 meters long. "The ramp becomes a sculptural element that makes the journey to the top a unique experience of shifting intimacy while offering step-free access to all visitors", the architects explain. From the top of the viewing platform the views extend to both Copenhagen and Malmo in the north, and across Southern Zealand to the south and east.