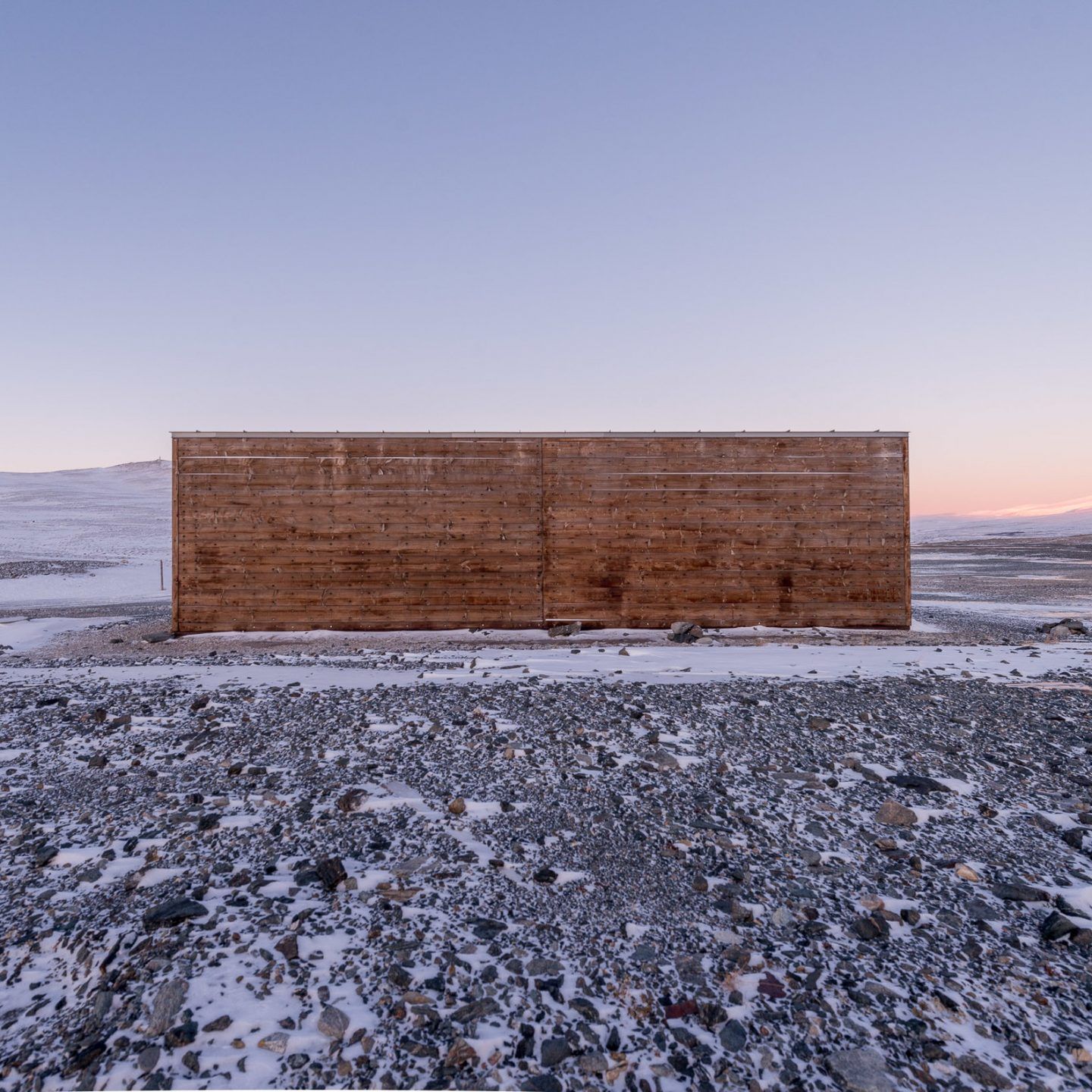 Snøhetta's Observation Pavilion In Norway Is Perfectly Positioned For Reindeer Watching
Name

Project

Viewpoint Snøhetta

Photographer

Words
Amongst the rugged hills of the Dovrefjell-Sunndalsfjella National Park, Norwegian architecture firm Snøhetta has designed a pavilion whose rusted exterior stands backdropped by the Dovrefjell mountains.
From the town of Hjerkinn, a 1.5-kilometer hiking trail winds its way through the national park, concluding 1200 meters above sea level at 'Viewpoint Snøhetta'. Commissioned by the Norwegian Wild Reindeer Foundation, the 90-square-meter building is open to the public, and serves as a pavilion for the observation of the small remaining population of wild Fennoscandian reindeer, along with wolverines, golden eagles, gyrfalcon, muskoxen, and arctic foxes.
As the mountain range that divides Norway in half, Dovrefjell has loomed large in the mythology and history of the country since time immemorial; the founding fathers of the Norwegian Constitution even wrote that they would be "agreed and faithful, until the fall of Dovre." Drawing upon the magic of this place, whose landscape is so ancient that some of the endemic plants date back to before the last Ice Age, Snøhetta has created a space of warmth and comfort, from which visitors can witness the majesty of the national park and its animals.
The pavilion itself is relatively simple, the rectangular prism was constructed with a steel frame and its outside was clad with rusted metal sheets. The south-east oriented side features floor to ceiling windows that had to be replaced and reinforced with steel fins post-construction, after muskoxen—charging at their own reflections—shattered the firm's first design attempt. Inside, the space features an organic, undulating form carved from pine wood blocks. These blocks were pegged together and then shaped to appear as if the elements had eroded them gently over time, and serve as seating for those using the space.