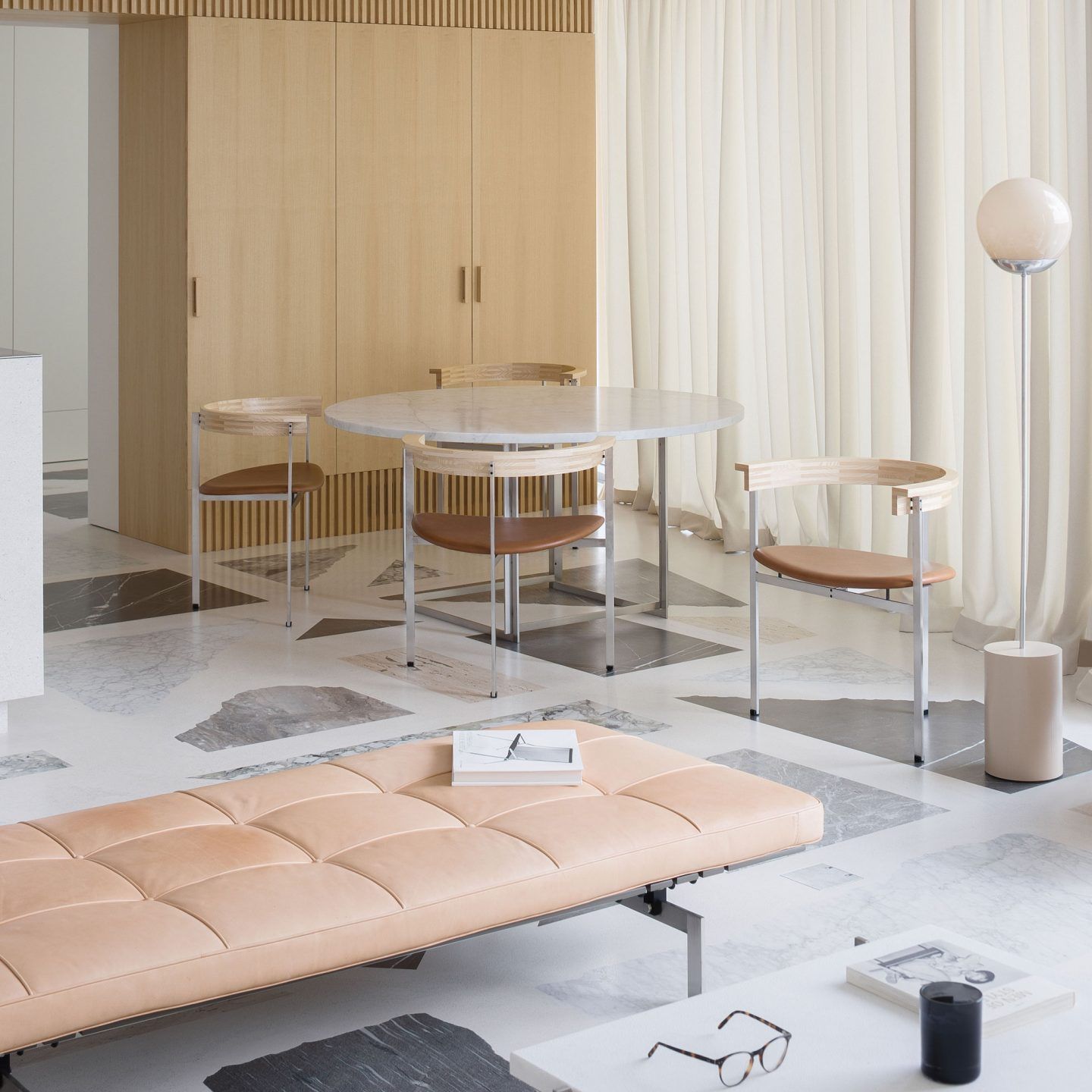 Marble Accents And A Custom Terrazzo Floor In Do Architects's Lithuanian Apartment
For a project simply titled 'The Apartment', Lithuanian-based firm Do Architects has designed the interior of a contemporary, 138-square-meter residence in the old town of Lithuania's capital, Vilnius.
The apartment has a largely muted color scheme, and has been completed with marble accents, and beige, mid-century Modern furniture. Living and bedroom spaces are divided between two floors, and are constructed mostly from concrete, glass, and stainless steel. The unique feature of this minimal flat is its a custom-designed terrazzo floor, with stones in different shapes and colors that fit together like a jigsaw puzzle. "The floor is made by using big scale marble, granite, and travertine pieces, combined together with a white concrete binder", explain the architects. "The floor becomes a background for every thoroughly thought detail in the living room". Touches of neutrality are provided through a concrete staircase, wooden walls, and a floor-to-ceiling glass facade. Curtains open fully to allow sunshine to permeate the south-facing residence with natural light. The glass walls reveal a large, wrap-around balcony that provides panoramic city views, bettering the living experience for the home-owners.